Here are some top tips for how to make the most of your Riddle creation.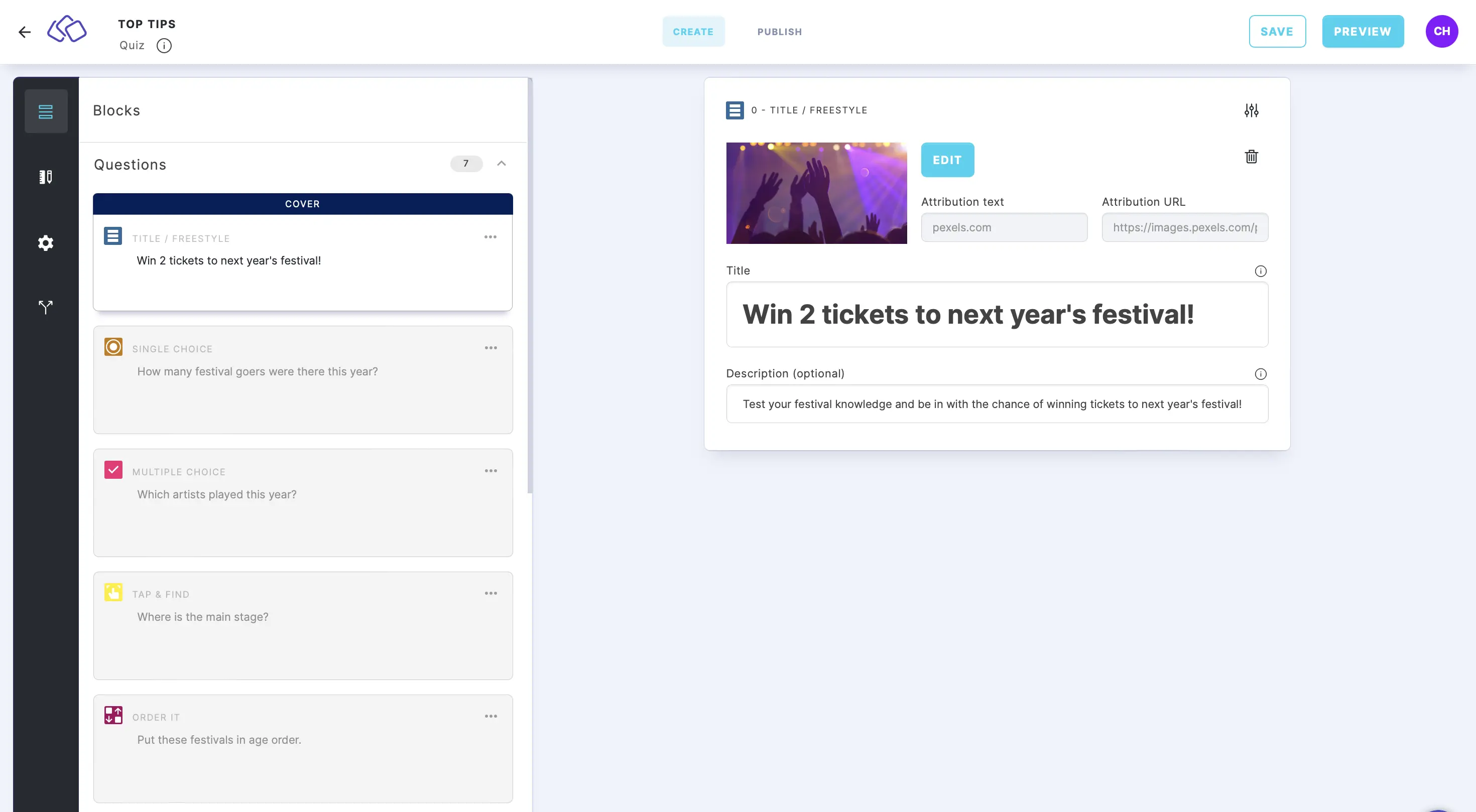 Use a variety of Riddle blocks.
How to mix it up with different blocks.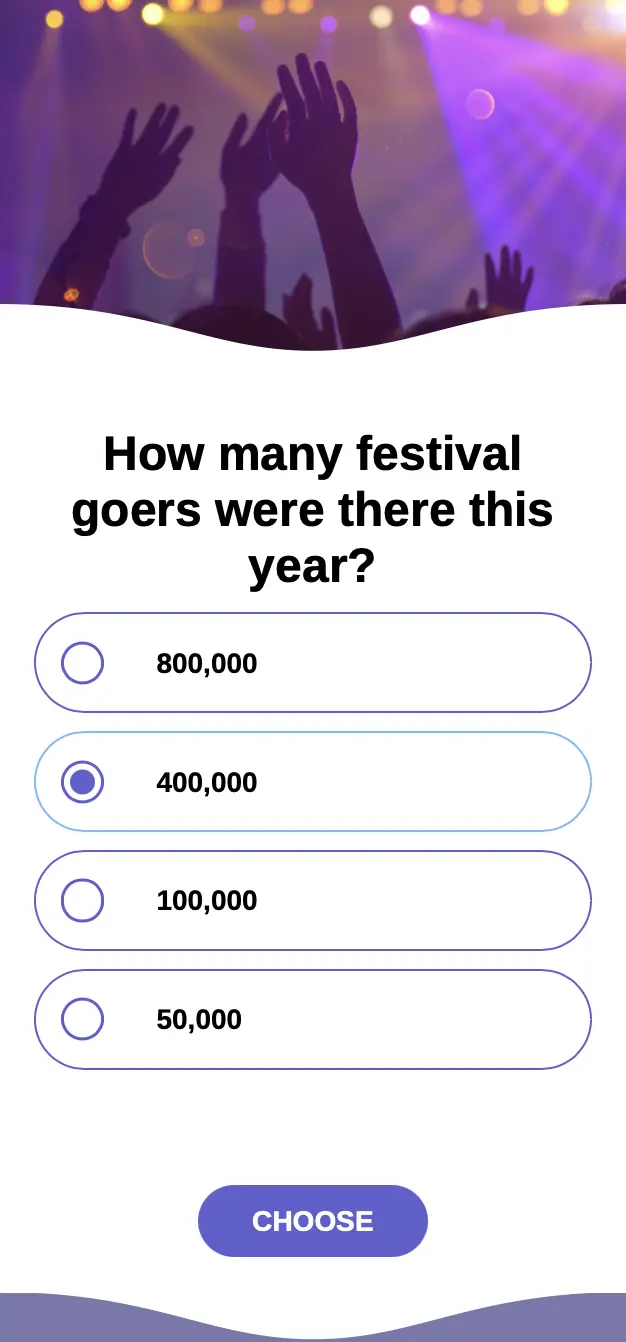 50-60% of your visitors will be on smartphones. Free text entry takes longer to type than multiple choice questions or our other Riddle type formats. We recommend making no more than 30% of your questions free text.
How to add all the different sorts of blocks.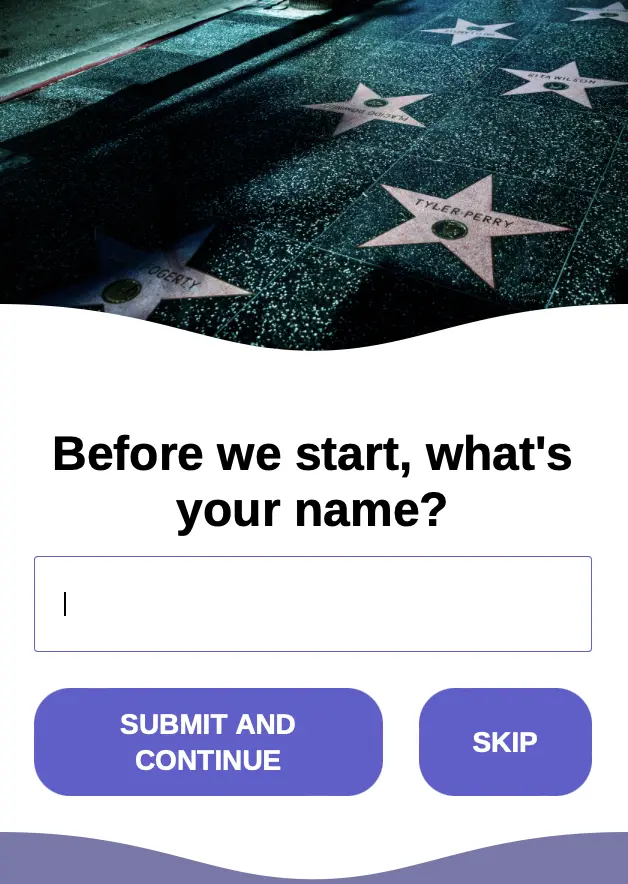 You can get up to 45% of your Riddle takers to opt-in and give you their name, email, and other info. That's over 20X better than the 1.9% average for other email tools. Our lead form builder gives you 17 additional types of questions.
You can add a lead form even if you don't want to collect emails. They're powerful for longer-form text answers in particular (e.g. "Tell us 3 things that we could do better – and why.")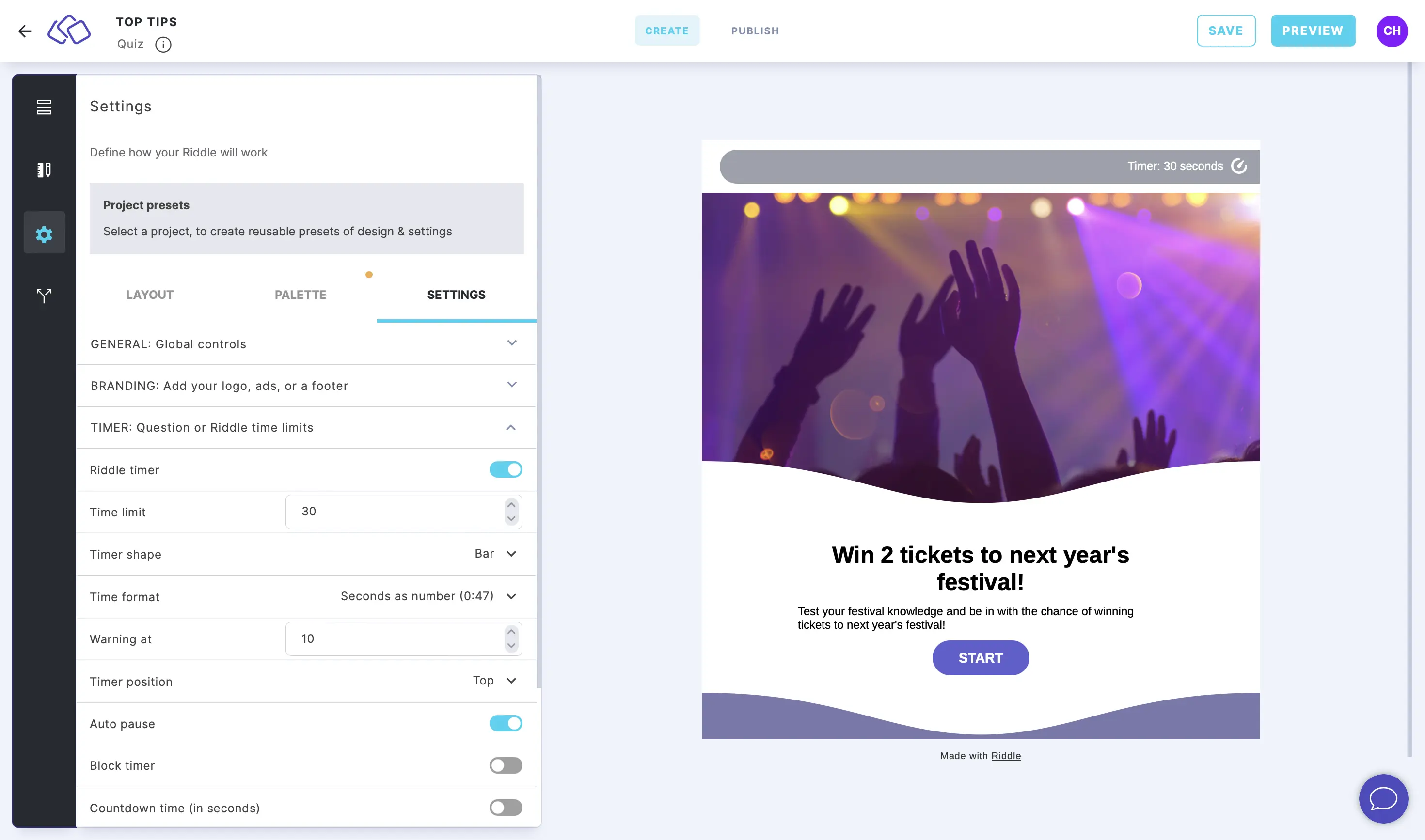 This gives your quiz experience a dose of adrenaline. You can set a time limit for the quiz ("60 seconds to answer 10 questions") or per question ("10 seconds per question").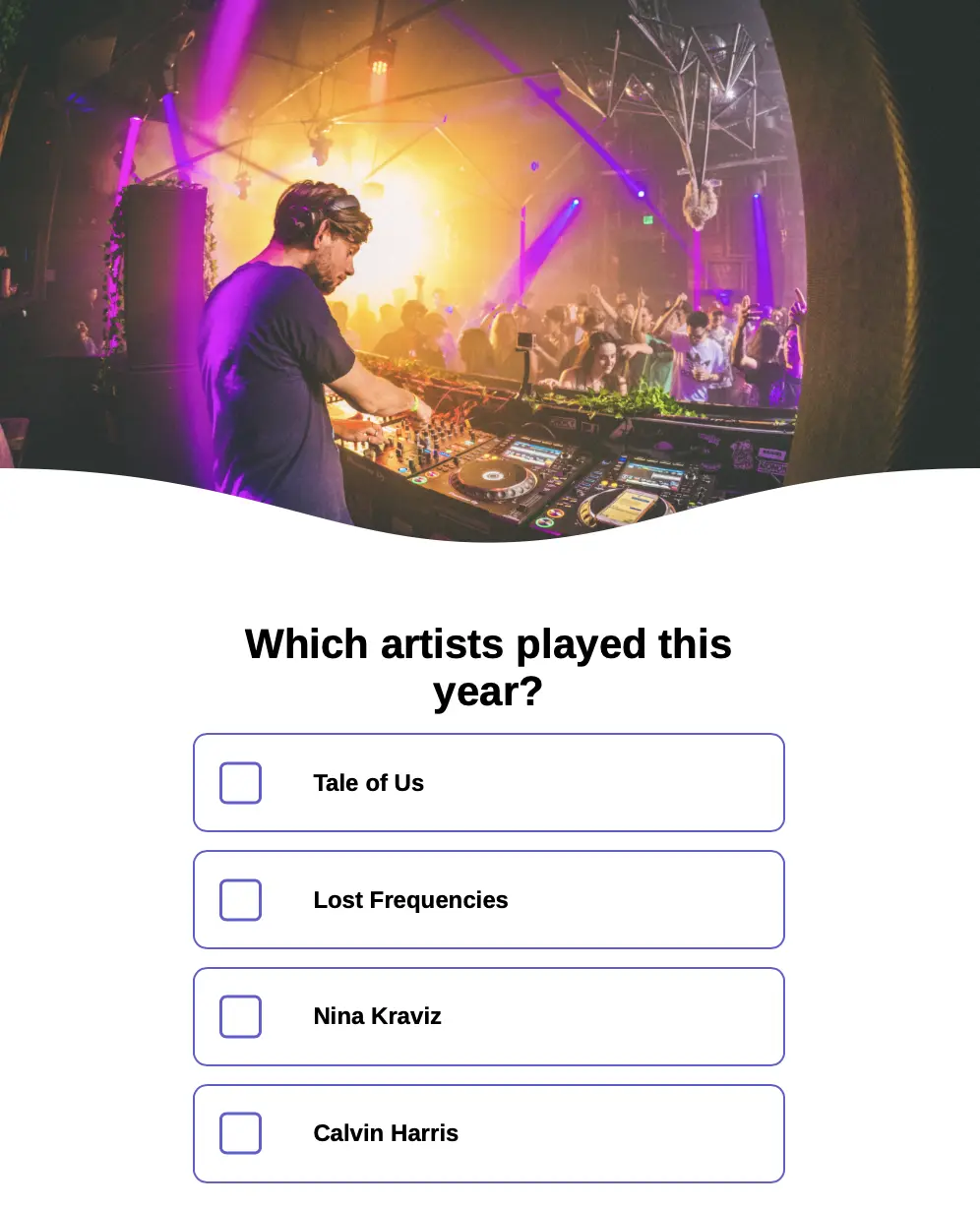 This makes your Riddle immediately more attractive and engaging.