2
min read
We're big (really big) into flexibility at Riddle. Our quiz maker is designed so you can easily customize it to your own particular needs. At last count, we have over 75 ways to customize your quiz, survey, or poll – including colors, fonts and languages, buttons or social share messages. Now we've added new quiz styles and layouts – dramatically change the entire look and feel of your quiz with just a click.
New quiz layouts:
You can choose from two options or overall designs – modern and classic.
Our classic layout is the look that you all know and love – it's been a hit ever since we started back in 2014.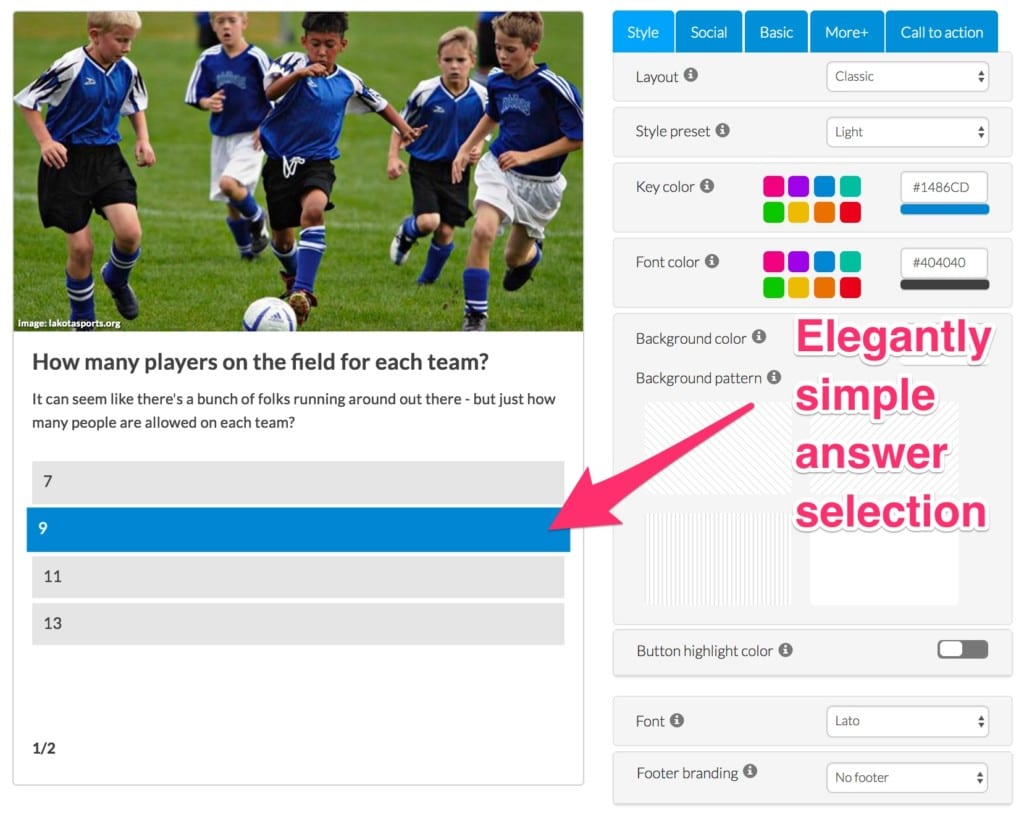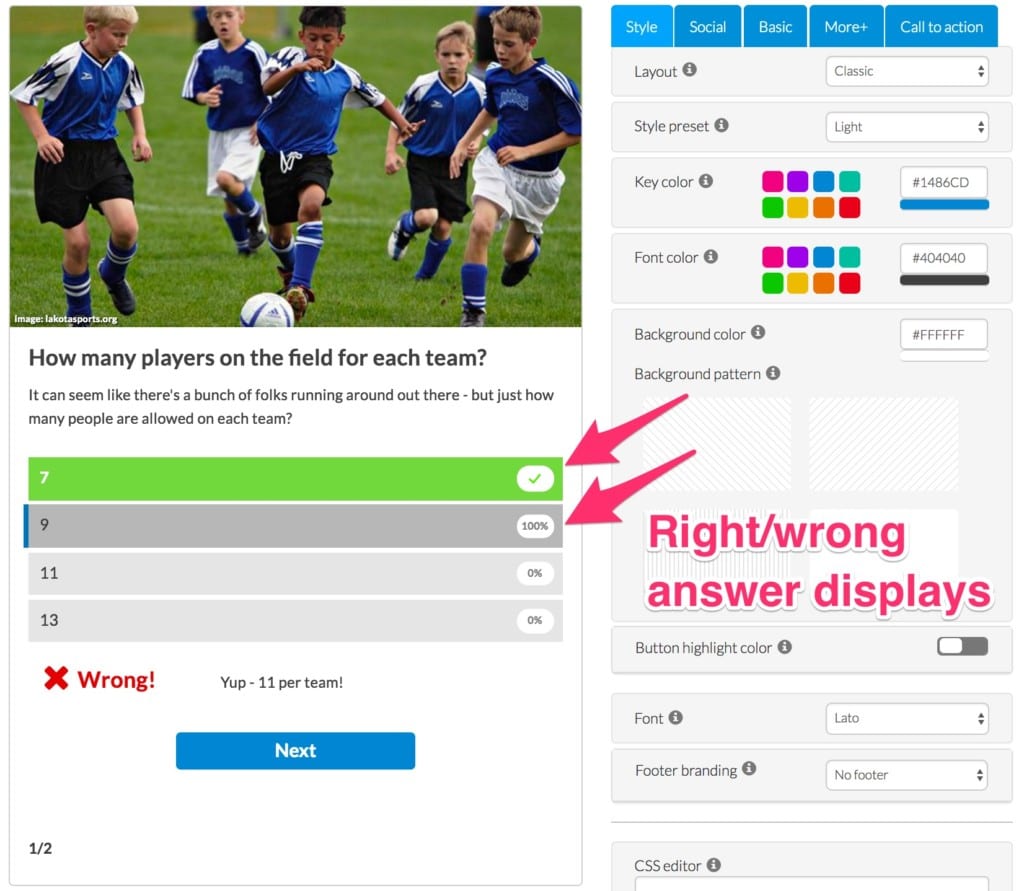 Our modern layout design is a reimagining about our quiz style. It includes:
Bullet buttons
Question text highlights green or red for incorrect/wrong answer
Lots of subtle tweaks to our standard design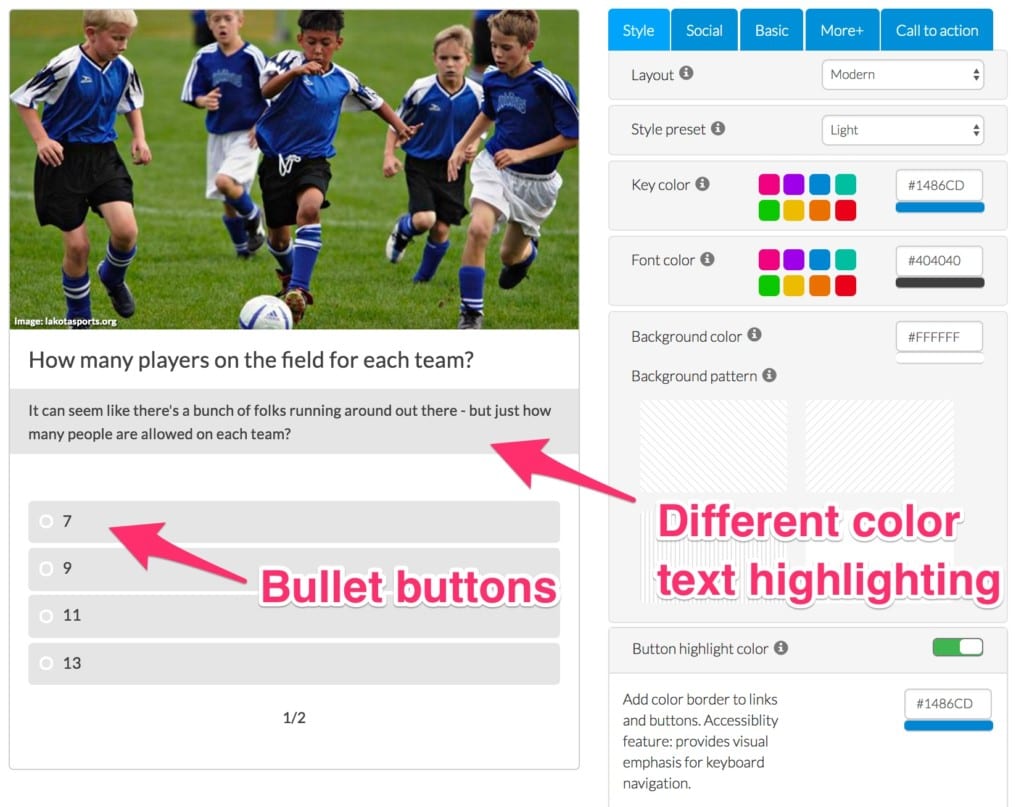 Styles:
Have you ever tried to redecorate your house – only to be stumped for ideas? It can be tricky – trying to figure out what combination of fonts, colors, even background patterns would look the best.
That's where our quiz styles come in – they're like your own personal quiz style assistant. (Have you ever seen them in a department store? Effortlessly stylish shopping experts – who help you find your own personal style?)
That's our new style feature – each style is a set of colors, fonts and colors that look great together. Use each as is – or tweak it slightly to suit your site… the choice is yours!
Styles and layouts – additional options:
That's not all – Riddle's quiz maker gives you upwards of 50 quiz customization options, and we're adding more with each release. Here's just a small sample of what you can do:
Unroll quizzes – choose between our one question per page layout, or unroll your quiz – and display all your quiz and personality test questions in a long-scrolling page for a better smartphone user experience.
Hide start page – embed your quizzes displaying question #1 to boost engagement. Get your audience thinking and clicking right from the start.
Custom CSS – use our CSS editor to change the styling of almost any visual element of your quiz to match your site's look and feel. Don't want a border? No problem. Want to overlay your question on top of your images – easy!
Styles and layouts – quick walkthrough:
Hope you're as excited about these features as we are – but just let us know at hello@riddle.com if we can answer any questions or help in any way.
(We're big fans of awesome customer service – our entire team races each other to answer each and every message from our community.) 🙂