We've made it easy to collect quiz leads – then connect Riddle to any email or marketing software on the planet (check out our more in-depth explanation around quiz lead generation).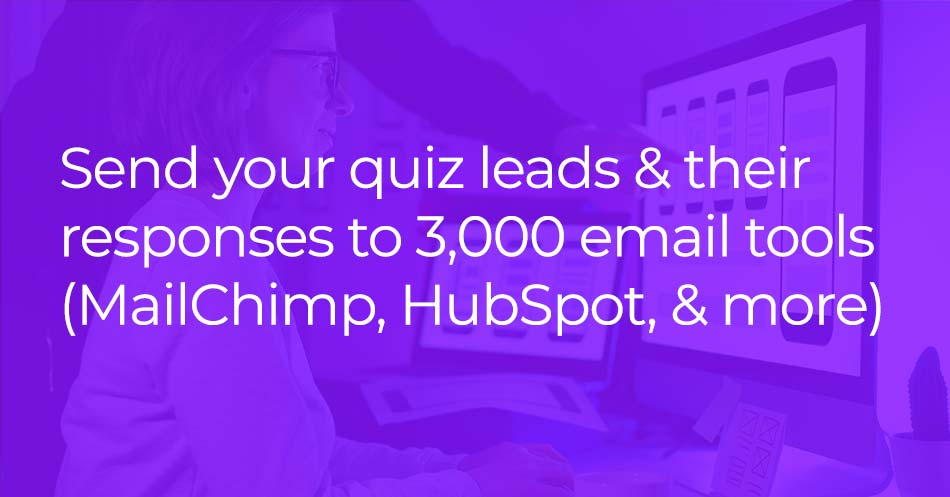 Native integrations for quiz leads
(Stay tuned – we'll be adding lots more)
Riddle's Zapier app
You can also easily connect Riddle to any software (from Constant Contact to Salesforce and 1000's more) using our free Zapier app – no coding required. (Learn more)
Webhook
A bit geeky, but if you have a bit of coding skills – you can send all your leads and their quiz responses to any software, using our quiz webhook.
You can modify our sample code – most developers say it's a quick task of 20-30 minutes.
Email automation and quiz lead notifications
And don't forget – you can also set up personal quiz result emails for each lead with our 'reply' feature.
This is a great way to increase your lead generation opt-in rates – 'Sign up for your custom report' is a powerful call to action.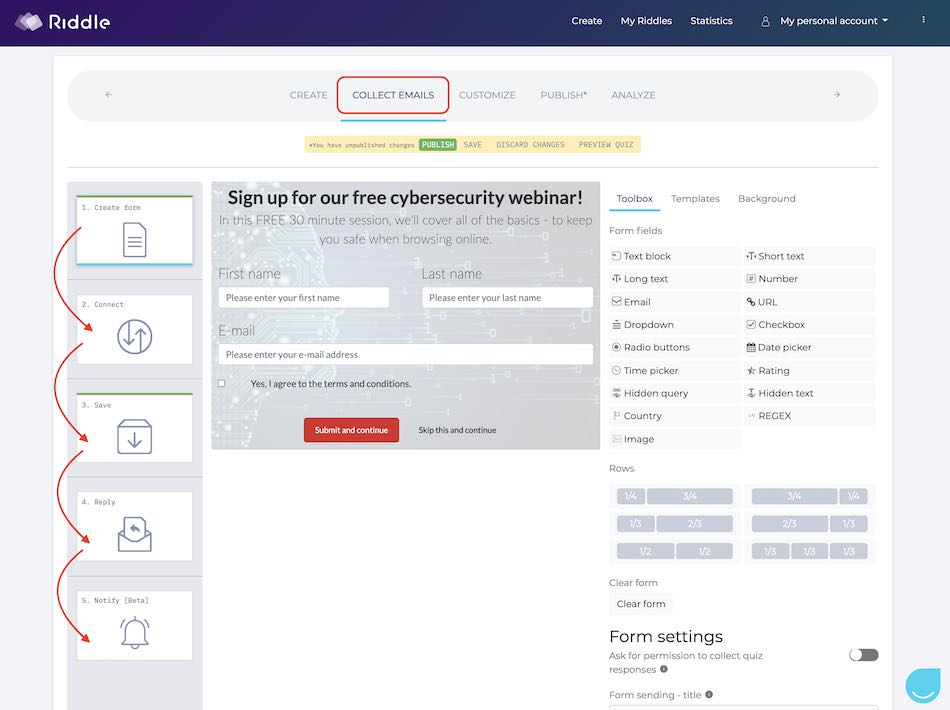 We also know that leads can be time sensitive – and you might want to instantly jump in and reach out to new opt-ins.
You can use our quiz lead notification feature – so you get instant alerts, daily summaries, or more.
We've seen this used to great effect by life coaches, therapists, and other consultants – who like to strike while the iron is hot, and their potential customer is most interested.
A quick and personal welcome email or call can boost conversions – and turn casually interested lead into a happy customer.
Video: lead generation with Riddle
Sometimes it's easier to watch software in action – instead of reading along.
So we created this handy video overview of lead generation with Riddle – so you can connect your quiz to your marketing software.
Can we help? Just ask!
If you have any questions around sending your quiz leads or connecting your email marketing software, please ask away.
You can use our customer support software – and get an answer in under two minutes. We're fast – our whole squad will drop everything to answer your questions.
There's a monthly beer competition involved – so pride (and beer) is at stake!