Introducing unrolled quizzes – our click-saving, engagement-boosting quiz maker layout!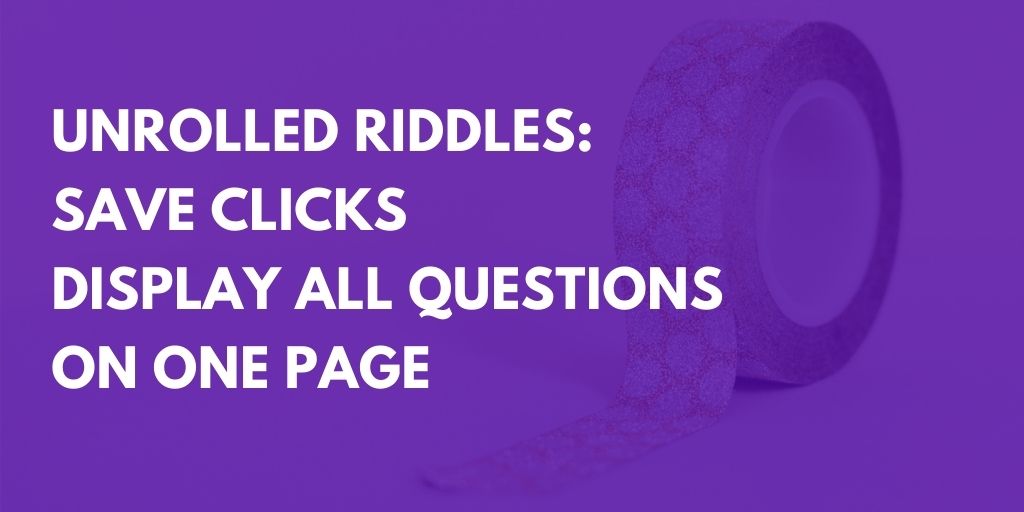 Want to display all the questions for your Riddle quiz or personality test on a single page?
No problem – we've introduced our 'unrolled quizzes' option, so your audience can click through all questions on single page.
Unrolled quizzes – live example
Let's take a look at the same quiz. We'll take our 'Are you – one with our standard '1 question per page' format, and the other with the unrolled quizzes layout.
Standard 'one question per page' layout:
Unrolled quizzes option:
How unroll quizzes:
In the 'Customize' step, click on the 'Style' step.
Select 'Unroll quiz'
(Optional) Enable 'Unroll quiz (only mobile devices)' – desktop users will one question per page, smartphone users will see all questions at once.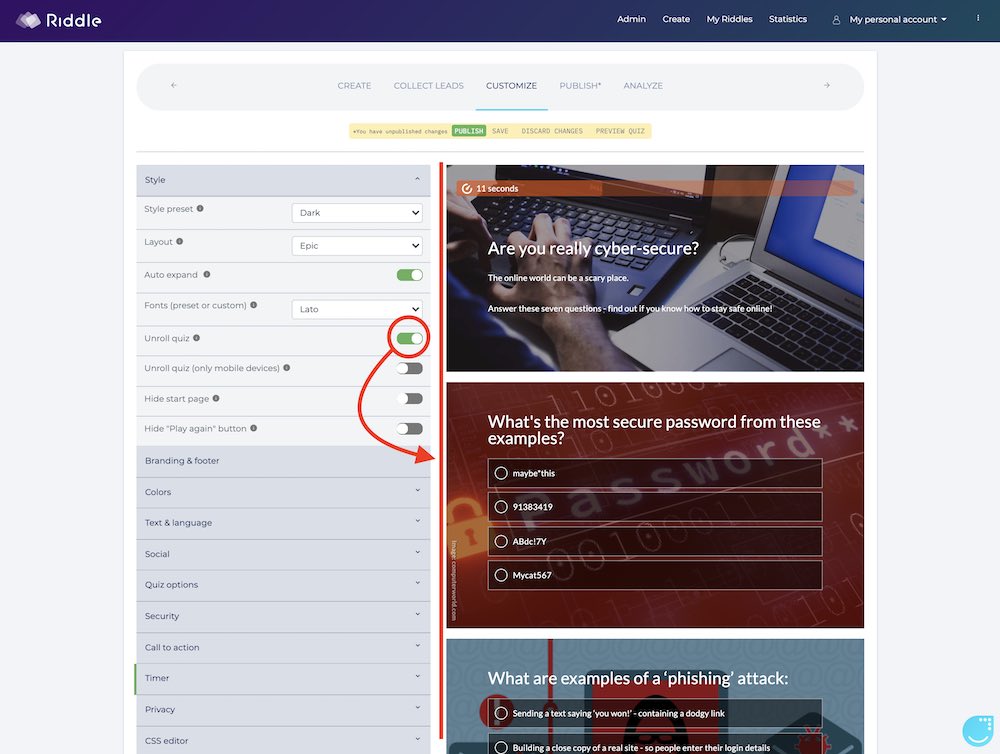 Why unroll quizzes?
There's no 'right' or 'wrong' answer here.
Our standard 'one question per page' format works really – it keeps each user actively engaged and clicking throughout the experience, which boosts quiz completion rates and time on site.
One question per page also has the benefits of boosting page views and ad impressions (if you refresh after each click.
On the flip side, smartphone users might prefer to scroll and tap vs. click between each question. With mobile traffic > 50% for many publishers, you might want to test this out with your audience:
Run two quizzes – each with the same number of questions
Use our 'Analyze' module – compare completion, share rates, and time on site (coming soon)
Can we help with any questions?
We love getting feature suggestions from our Riddle community – about 80-90% of our improvements come from you and your fellow Riddlers.
Please tell us your ideas via support chat or email us at hello@riddle.com – we read and respond to everybody.