Meet our 'reaction poll'. Capture your audience feedback - quickly create and embed your own online poll in under 60 seconds.
Crafted for busy content teams, reaction polls turn passive readers into active participants.
Simply ask a question, add an image, then embed - your online poll will be live on your site.
Get a 25% engagement rate
The reaction poll's gently pulsing animation catches your visitors' eye - but without being intrusive.
And the slider design encourages voting.
The payoff? A phenomenal 1 of every 4 page visitors will vote - that's 10X better than standard online surveys or pop-ups.
Pro sports teams pick reaction polls
The NFL's Carolina Panthers leverage reaction polls as a key part of their fan engagement strategy.
Check out this example poll - it turns an otherwise bland player update into a forum for their passionate fans to vote:
Instant audience feedback
And our quiz creator's reaction poll doesn't stop there.
Your audience can instantly see compare their reactions - our technology easily handle polls from 10 votes to 1,000,000+.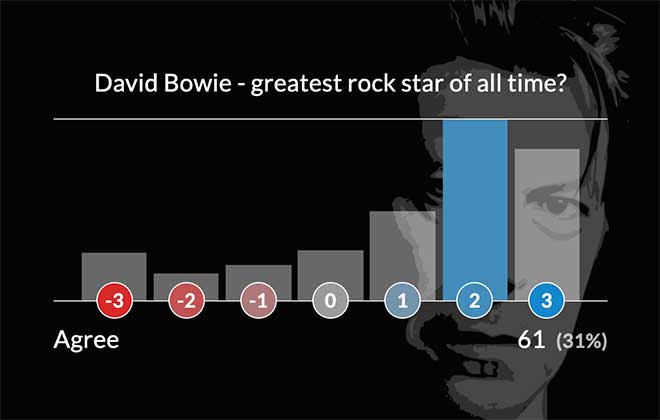 Age and gender breakdown
Dive deeper - include an optional age and gender step.
Go beyond just the vote totals. Gain valuable audience insights - compare feedback by male vs. female and age brackets.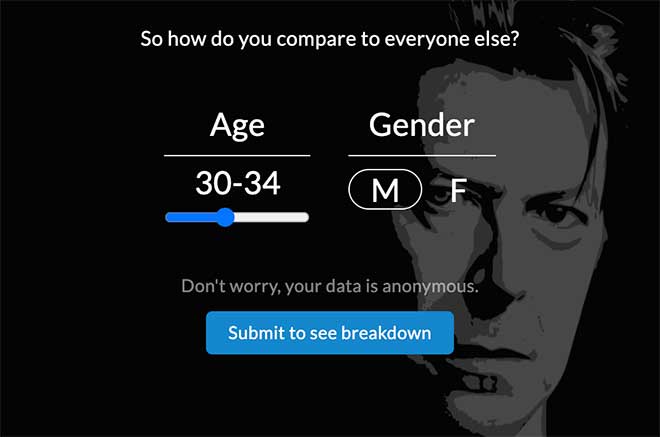 Fuel the social conversation
With integrated social sharing, users can share your reaction poll with just a click on:
Facebook
Whatsapp
Messenger
LinkedIn
Twitter
Got any questions about our quizzes or reaction polls?
Don't be shy - drop us a message through our handy support chat tool, or through email (hello@riddle.com).
Our flexible online quiz maker features 15 types of formats - we know sometimes it can be tricky deciding which would meet your needs.
The good news? We're all passionate about customer support and big quiz geeks to boot. Our team has over 35 years combined quiz marketing experience - and our founders Boris and Mike even wrote the book "Quizmaster" - the definitive guide to using quizzes for marketing.
We look forward to hearing from you. (Our typical response time? We're fast. Really fast - our average reply time is just 67 seconds!)
Yes, you can make a slider poll with Riddle's reaction poll format. Slider polls are ideal for having people quickly give their option from a range of options such as 'Strongly disagree' to 'Strongly agree', or 'Dislike' to 'Like a lot'.
You can create your reaction poll in under 60 seconds. Seriously. Just add an image, type a question, and you're done.
Very. Data shows that up to 25% of all your page visitors will spot a reaction poll - with its gently pulsing 'vote' button - and vote. That's 6-9X better than most other interactive poll options.