You can use Riddle completely free for 14 days – no credit card required.
And unlike many quiz maker companies, we give you full, unlocked access to every feature, from white-labeling to CSS editing and lead generation.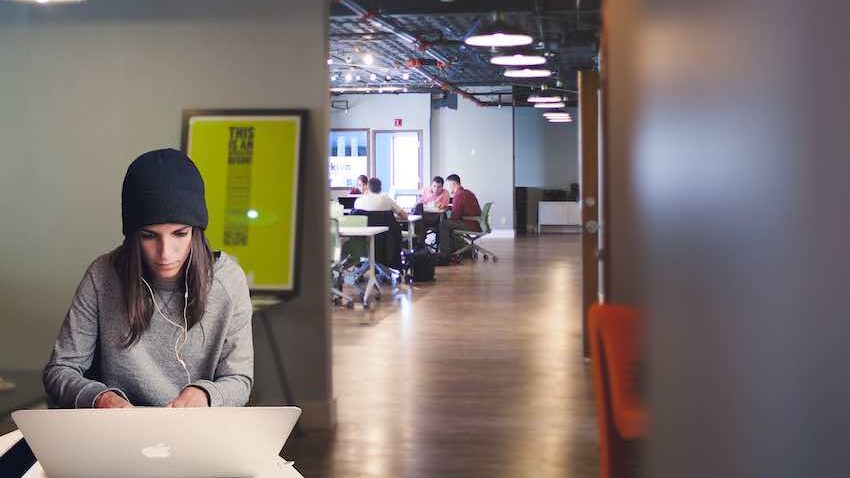 (It's a pet peeve with us – why would you want to make it difficult for potential customers to fully explore (and love) your product?)
With Riddle, you just need to sign up and start creating a quiz, poll, personality test, or any of our 15 interactive formats.
Riddle's unlimited pricing model
Now, after your free trial ends, you'll need to pick one of our online quiz maker plans, starting at $59 per month.
And don't worry about hitting any monthly limits in terms of usage.
All of our plans include:
No limits – quiz creation
No limits – collecting leads
No limits – how many quiz takers
You can find out more about Riddle's unlimited pricing – or just ask us on support chat.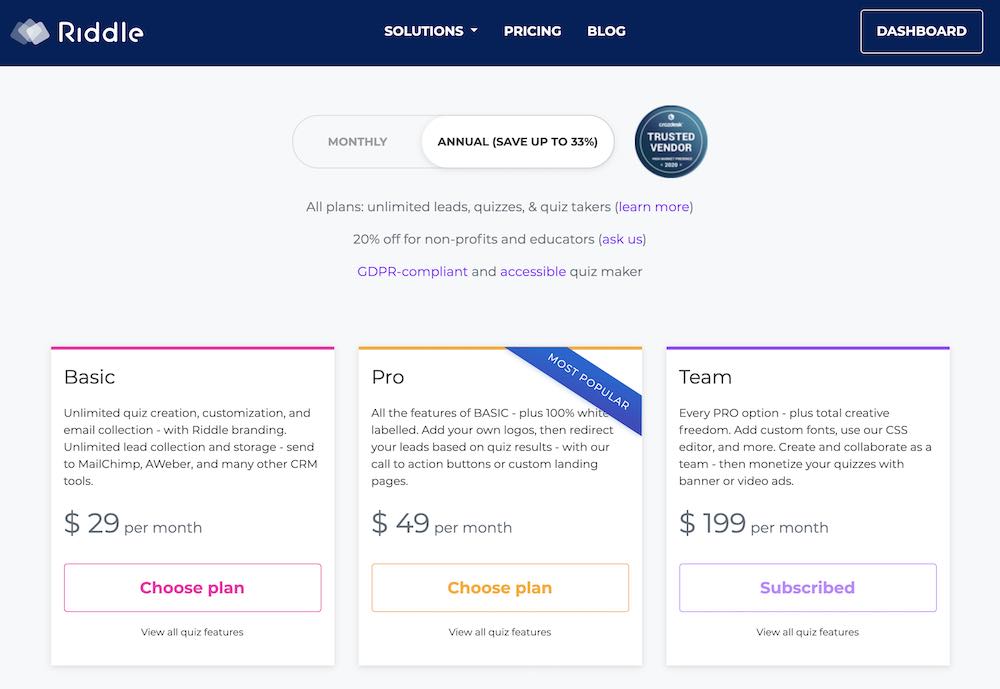 What happens after your free trial ends?
We get this question a lot.
Your quizzes will always stay live – even after your free trial ends. Seriously.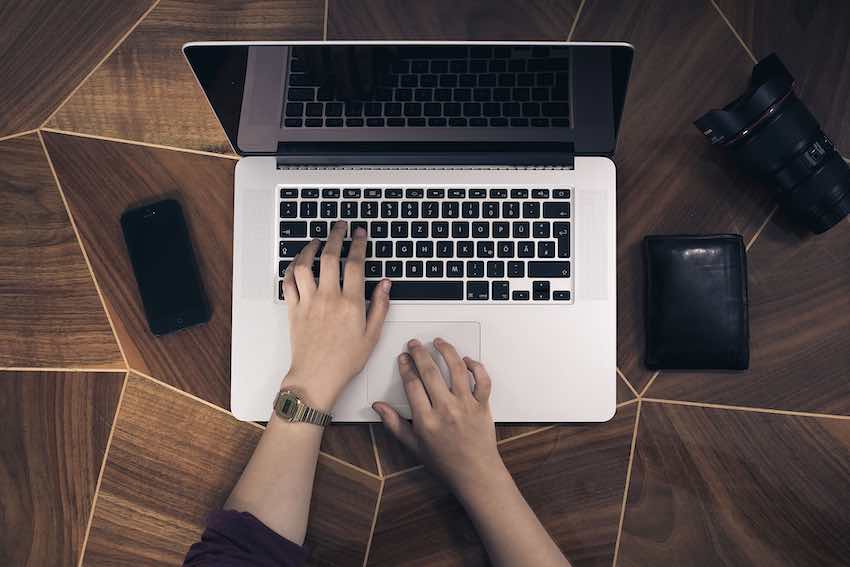 We don't like leaving holes in your website or seeing all that quiz marketing creativity go to waste.
However, you won't be able to edit your content, download new leads, view your stats or use any of our premium features at that time.
And please note that if you used a Pro feature like adding your own logo, these features will be disabled as well.
Do you have any questions about our free trial?
Hope that helps – but of course, if you have any questions, just ask us on our support chat.
We love to assist – and we're super-fast besides (average response time = 1 minutes 47 seconds)!
Or you can get inspired by 23 of our favorite quizzes from our partners – including Red Bull, CNN, and the BBC.