6
min read
We're often asked at Riddle, "I want a fully white-labelled quiz maker. Which Riddle plan is right for my business?" The good news is that Riddle has two options for your needs – Pro and Team (formerly Enterprise).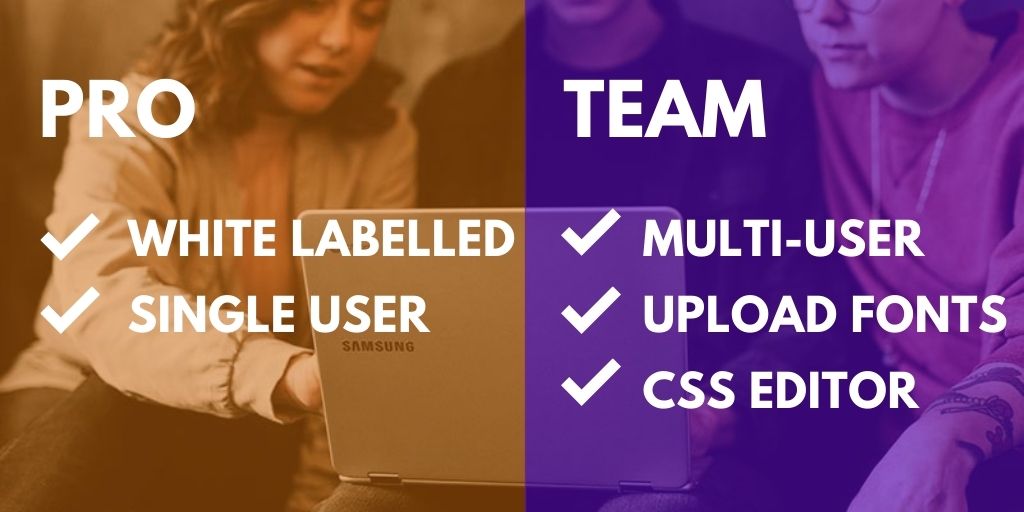 We designed Pro for solo creators or small companies – giving full control over your branding, and including powerful lead generation and data integration options with popular email tools like ActiveCampaign, Zapier, or our webhook.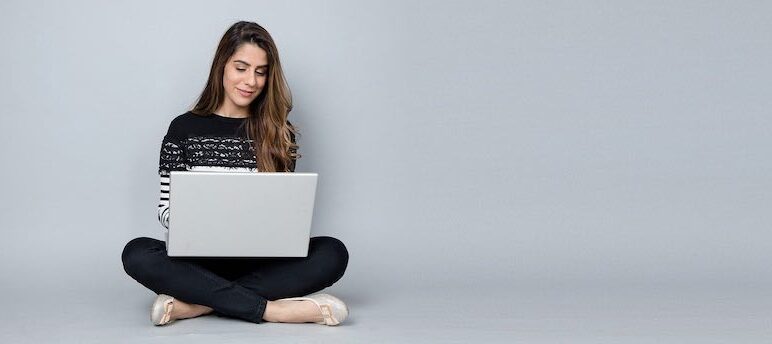 Riddle's Team plan was launched in response to requests from agencies, brands, and publishers – who need a white-labelled quiz creator, but also wanted increased cooperation options with their colleagues and advanced customization options for their specific branding needs.
Riddle Pro is fully white-labelled – you can hide our branding, and add your own logo (or your clients').
Riddle Team goes much further, giving you full control – your designers can use our CSS Editor to customize every aspect of how your quizzes look, for a seamless white labelled integration with your site. There's no limit – you can upload your fonts, or change buttons, borders, text overlays, and more.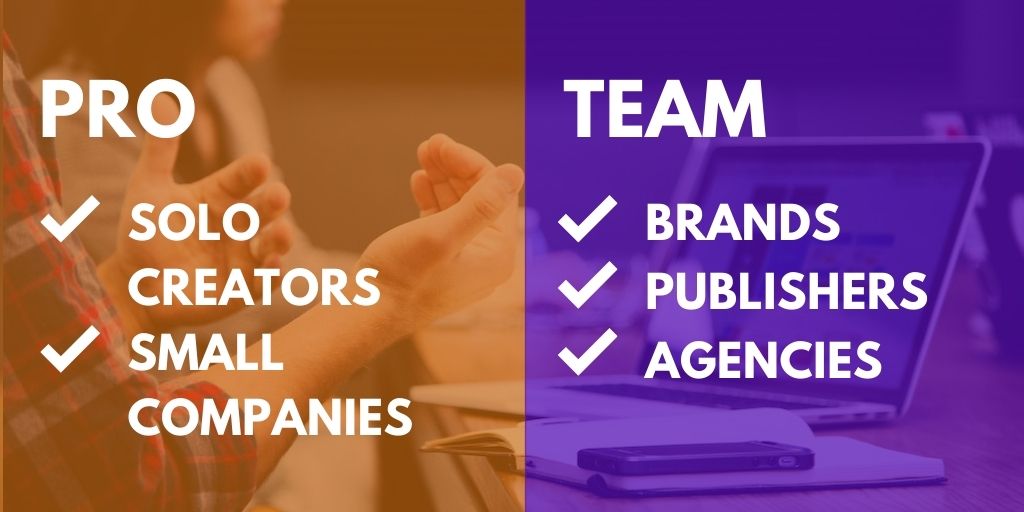 Video: comparing Riddle Pro and Team (white label features)
In the quick video below, our co-founder Mike gives a walkthrough of the key customization features for Pro and Team.
You can see the differences in action to help decide which plan best suits your needs:
Single user (Pro) vs. multi-user (Team)
Riddle Pro is single-user account. You'll get one email/log-in – with no simultaneous log-ins.
Riddle Team is designed for larger use cases – with your colleagues creating/collaborating on your company quizzes. It comes with 10 log-ins and can be extended to just about any team size.
Team also gives you the ability to create unlimited teams within your organization (e.g. Editorial, Marketing, Sales) – or for different clients.
Each team can create/modify within their team – but not the others. Separate workspaces give you editorial control over your quizzes – and you can limit access by department or client.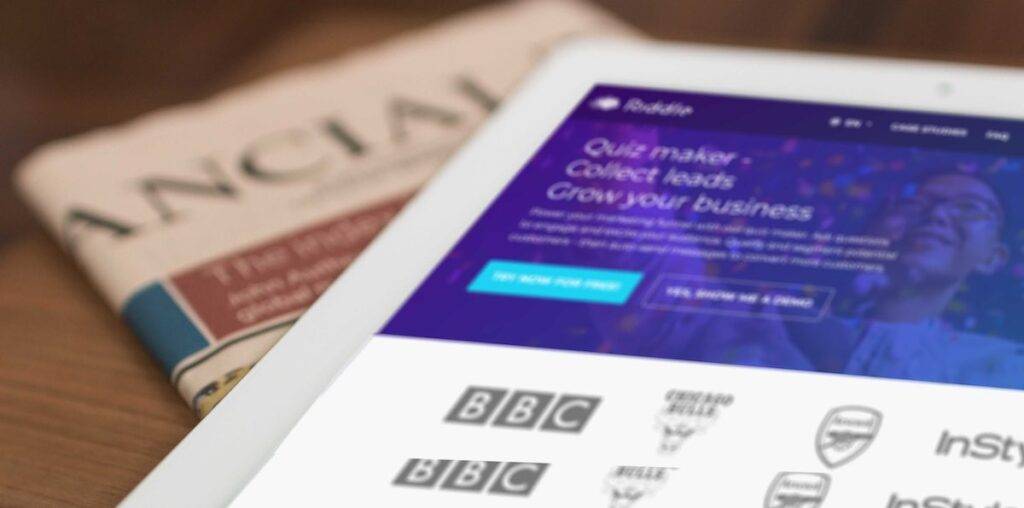 100% white-labelled quiz customisation
Riddle Pro gives you excellent customization options around quiz and font colors – from buttons to backgrounds and highlight states.

Example quiz using Pro's white-labelling options:
Riddle Team is designed for brands, publishers, and agencies (like the BBC, Red Bull, CNN, and other Riddle partners) – where quizzes will appear a completely organic part of the site.

Example quiz using Team white-labelling features:
CSS editor: enjoy complete creative control with custom CSS. Our founder Boris isn't a designer – but look at the changes he made in this burger quiz including:

Moving the company logo up and added a bit of text to it.
Changed the quiz title and results to a text overlay over the image – along with a nice transparent background.
Customized the highlight colors for correct and wrong answers.
Buttons are styled differently, the embed border removed, and so much more.
Custom fonts: publish your quiz using your site's exact font, for a seamless user experience. Use any Google Font, Adobe Typekit, or upload your own site's proprietary font.
Free (and fast) tech support: Your designers can use these – or get our free help creating the perfect look and feel for your site. It's all included in Team's white-labelled plan.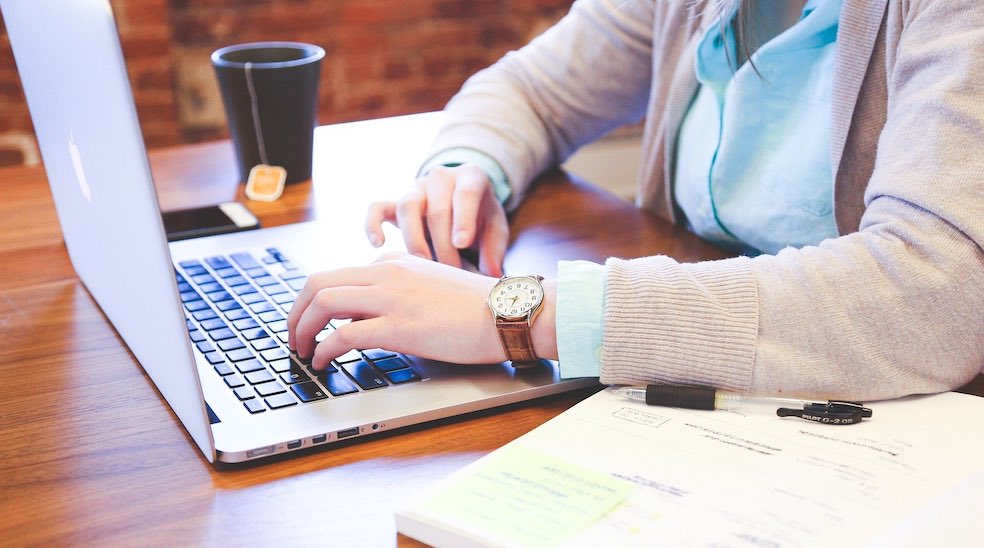 Save time with team style templates
Team also lets you save time through team style templates – each a preset combination of all the colors, fonts, CSS, and other graphic customizations.
Save different looks by site (home page, blog) or by client.
Your editorial teams can then apply them with just a click – without having to remember to manually apply all your branding options with each quiz.
White-labelled quizzes: monetize through sponsorships
Riddle Pro – you can add your sponsors' logo at the bottom of the quiz.
Riddle Team – much more creative control, make your clients' logo any size and any position.
Questions about our white-labelled quiz plans?
Congrats on reading all the way through this post – we get pretty enthusiastic about our white-labelled Pro and Team plans. 🙂
Want a quick call or demo about these plans – to see which suits your needs?
Just ask us on chat – or drop us a line at hello@www.riddle.com.
We read every message, and quickly respond to every message – we're so fast that people initially think we're bots! (We're not – just big, big customer support geeks.)
*****
Video transcript: White-labelled quiz features
(It's a bit old school, but we like to add text transcripts for each of our help videos. This aligns with our push to be a 100% accessible online quiz maker. For example, text can be easier to ready for people using text to speech readers and other devices.)
Hello. My name is Mike and I'm one of the co-founders here at Riddle. In this video, I'm going to demonstrate and show how you can use Riddle as a 100% white labeled online quiz maker. Now we have two different plans that support white labeling. You can choose between our Pro and our Team plans – I'll show you the high-level differences.
Pro is really good in terms of it gives you color customization. You can change the styles and logos and all sorts of other good stuff, whereas Team is really designed more for agencies and brands and publishers who really need that extra level of quiz customization, so that quizzes blend seamlessly into their sites.
So let's show you an example. If you look at Formula One, Formula One is actually a huge brand, but they are happy with our Pro plan. And if you look here, this is our standard quiz look and feel, and you'll see here it's white-labelled.
It matches their site. It has no logo because Formula One thinks "This quiz is on F One. I don't need to brand the content to be F One as well."
Now, if you go to Choice hotels, they are a very large American hotel chain.
Choice Hotels went that extra mile just because they told us "You know what? It's going to be on our site. We want the ability to customize almost everything." So they used our online CSS editor to remove the border. So the CSS is taken away the border. Choice Hotels also changed the buttons and even the Hover States are different. So for them, that extra level of customization is key.
Now you can also take a look at two more options. This is going to be the same quiz, but one is with Pro and one is with our Team plan. So first off, let's talk about the Pro plan example.
In this case, this quiz is using our standard look and they've added their own logo at the bottom. So you see here in the customization, they've uploaded their own logo, which is fine. The main difference here between this pro plan and the team option is that in this choice, let's go to the 'Customization' section. Again, they've done two things to take it at extra notch of customization.
Now in our Pro plan, you get up to 40 custom fonts. You can generally find a font that's very close to what your site is using.
But in this case, they wanted to go above and beyond. And so in this case, they said, we need to use our Adobe Typekit to link to their particular font. But you'll see here we also support Google Fonts and Font deck fonts. You can also just link directly to your own bespoke font. So if you have your own font you can just link to it directly and the other thing they did, which is really clever.
Next up? They did a phenomenal job with our CSS editor. So in this case, I'm going to remove the CSS.
And you'll see here, this is our standard-looking feel for the epic layout. Now watch what happens when I put the CSS back in. You see that level of customization. They've changed the progress bar. They've changed the Hover state to this nice gradient.
They've just done a heck of a lot, which is absolutely amazing.
So there you have it. We have two white-labelled options. We've got Riddle Pro, and we've got Riddle Team. And the main difference between these options is the team will give you a CSS, and you can also upload your own fonts where Pro does not.
And basically, just you have to use more of our standard customization options.
Okay, any questions? Give us a shout down on our support chat. You'll most likely catch myself and my co-founder, Boris. We literally race our entire team to be the first to reply to customer questions.
So what that means is if you actually send us a message on support, all of our phones will go off and we all raise each other to respond quickly. So you'll get an answer in about two minutes flat.
Alright. Thanks so much.
And happy Riddling!