You can quickly add your logo to any of our 15 types of quizzes and interactive content in all of our online quiz maker plans.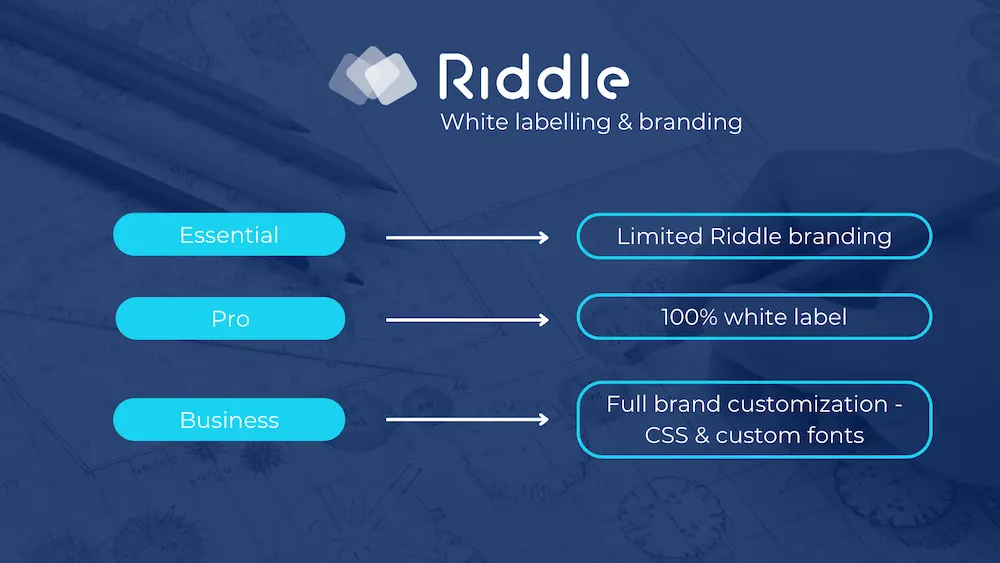 Our Pro, Business, and Enterprise plans are 100% white-labelled – while our Essential plan includes very limited Riddle branding.
Here's the same riddle, demonstrating the different logo/branding options available with each of our plans: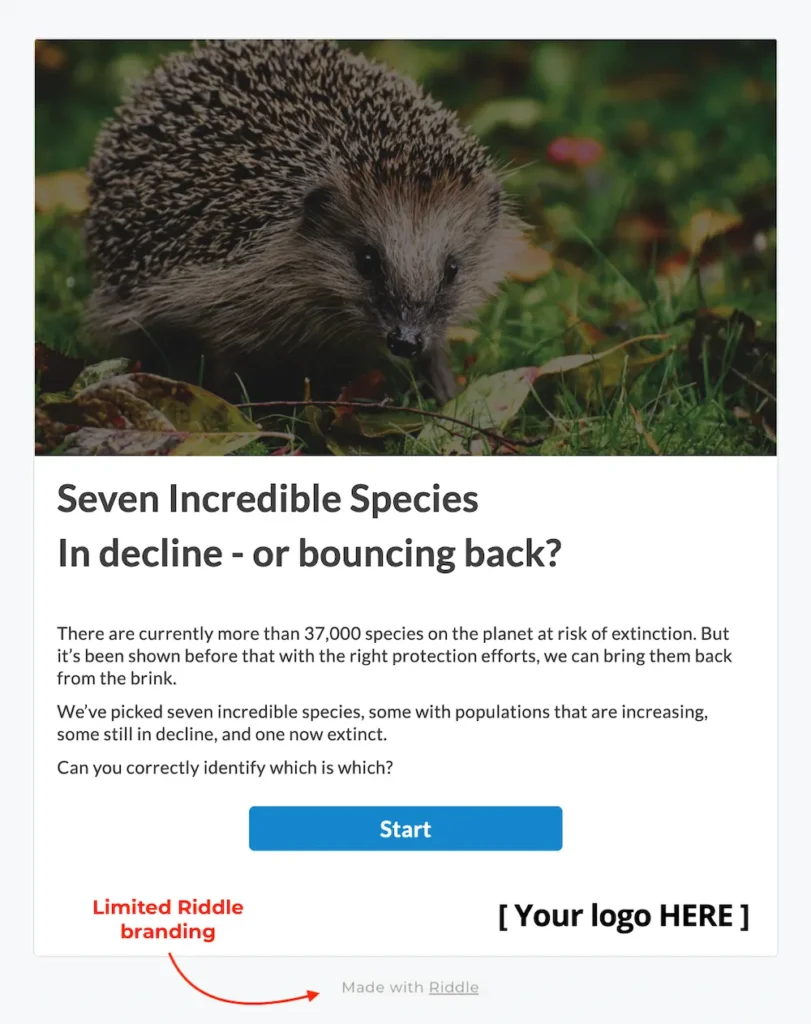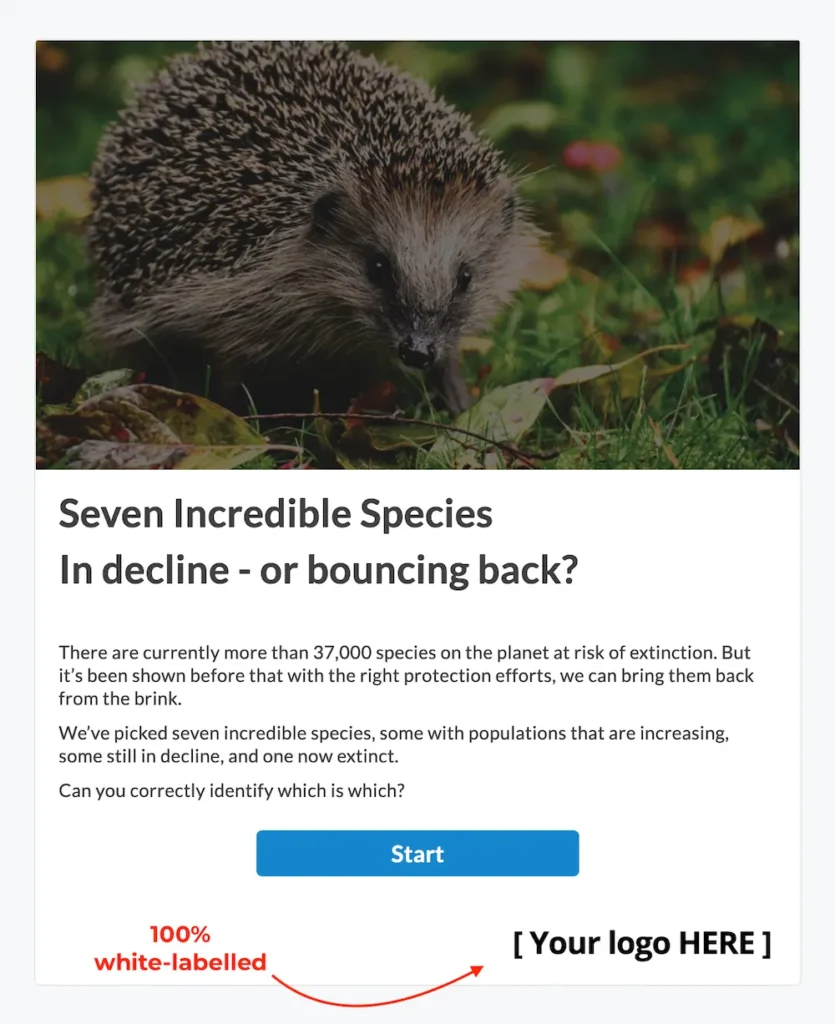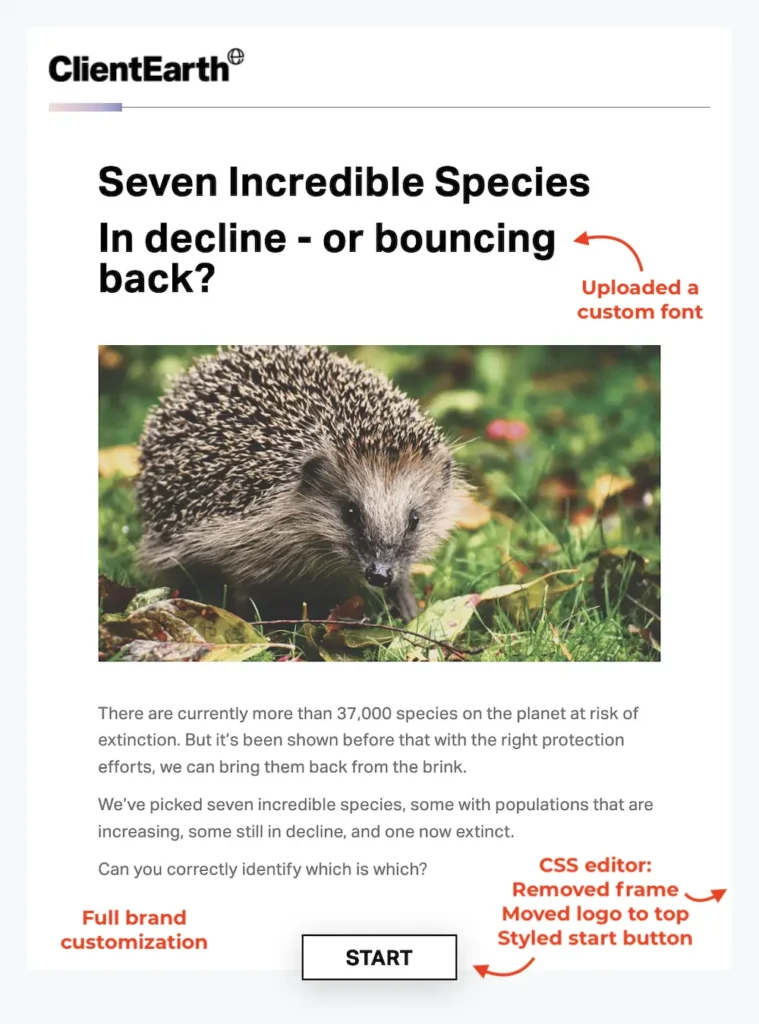 Plus, you can create content that matches your site's branding with custom fonts and our CSS editor.
But for now, let's stick to showing you how to add your logo – and hide all Riddle branding.
Are you creating content for different clients? Agencies love Riddle – you can upload a different logo for each quiz.
How to hide the Riddle logo
From 'My Riddles', click on 'Edit' next to any quiz
Go to the 'Customize' step
Under 'Footer branding' in the 'Branding and footer' section, select the 'No footer' – this removes the brand footer (and the Riddle logo) entirely.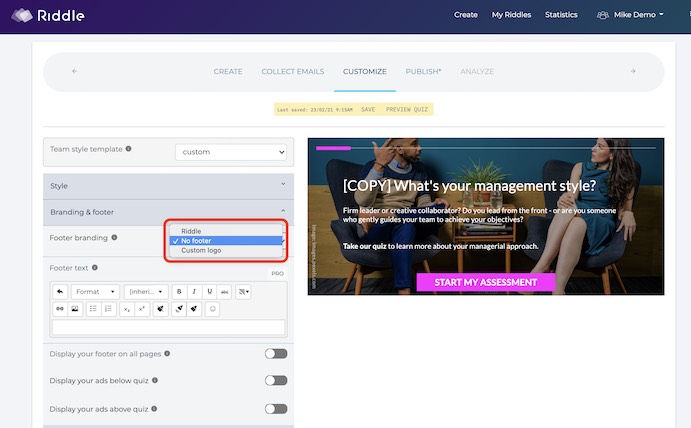 Add your own logo
Similar to the 'hide the Riddle logo' option, go to the 'Branding & footer' section in the 'Customize' step.
Choose 'Custom logo' – choose the size (we recommend 240px as a starting point).
Click 'Upload and save'.
Need to adjust the size? 'Clear and upload new' will let you start over.
Alignment: have your logo appear on the left, right, or center of the footer.
Clickable logo: You can also make your logo clickable – just add a URL to direct anyone who clicks on your logo.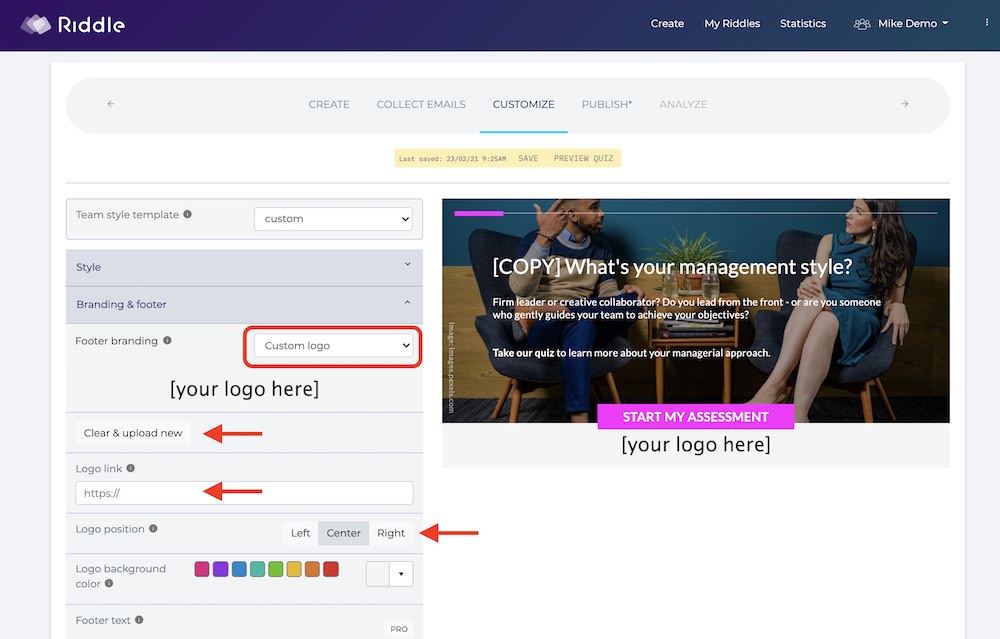 Show your logo (or your own ads) above or below a quiz
We like giving you options (many!) when it comes to creating a quiz.
You can also place your logo (or other content like ads) above or below your quiz – with our ad tags feature and our Team plan.
Read our handy blog post that shows you how it works with our quiz maker.