Once you've created a Riddle quiz, you'll next want to embed it on your website or blog.
The good news is that embedding your Riddle quiz or other content is super simple – no coding required:
Go to the 'Publish' step in your Riddle. Make sure you've pressed the green 'publish' button – it should now say 'Unpublish'.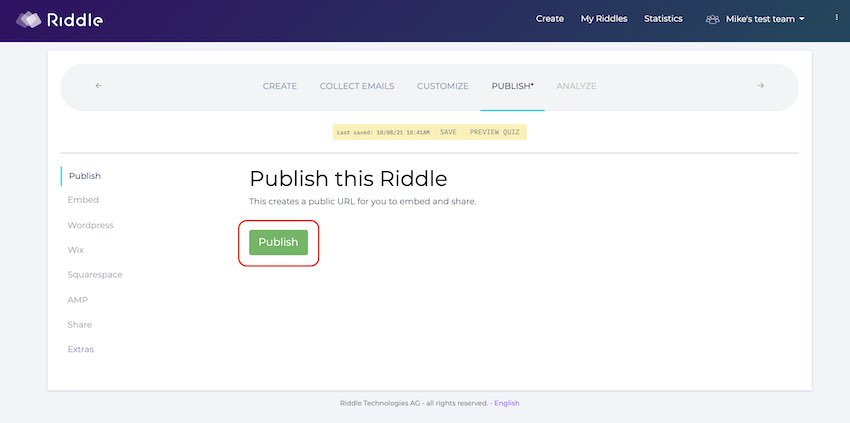 In the 'Embed' section, copy the embed code.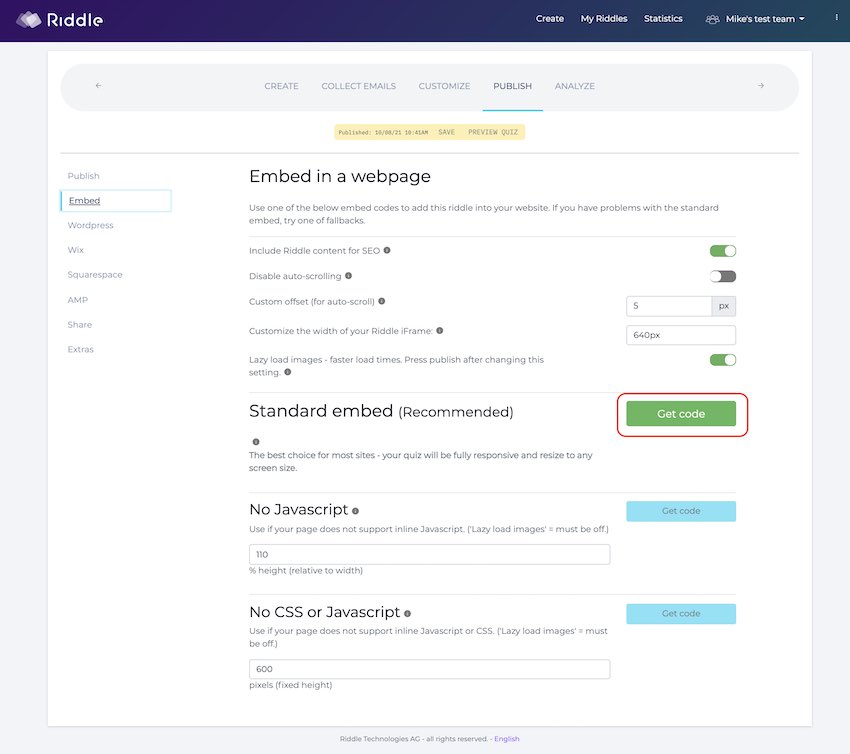 Paste the code directly in any page on your website or blog. Note: for blogs, you'll most likely need to paste this in the 'text editor' – not the visual editor.
Here's a quick blog post we whipped up covering the various options: https://www.riddle.com/blog/embed-online-quizzes-site/
We've also added a 'lazy loading' option – so your quizzes load faster for your site visitors: https://www.riddle.com/help/riddle-v1/creators/publish/lazy-loading-quiz-images/
Editing your quiz? No need embed again!
Another timesaver with Riddle's online quiz creator is our publish tool.
You do not need to re-embed your quiz when you've made edits – your quiz will automatically update on your site.
So add/remove questions, change colors or fonts – the sky (or the quiz) is the limit!
The only wrinkles are any changes you make in the 'Publish' screen that affect the actual embed code.