Basic, Pro or Enterprise – which quiz creator plan?
We keep pricing for each quiz creator plan simple and straight forward, just like Riddle. Forget 'cost per engagement' or limits on how many leads or views when you make a quiz. With Riddle, it's quiz creation without limits.
Each Riddle plan includes:
Access to all content types – quizzes, personality tests, polls, surveys, lists and more
Unlimited creation – make and embed as many different Riddles as you like
Unlimited leads – gather as many emails as you want every month
Unlimited views  – no traffic limits*
*We do have a fair use policy. If you consistently get >10 million Riddle views a month (which is A LOT), we'll chat with you to negotiate a small extra fee to cover our traffic cost.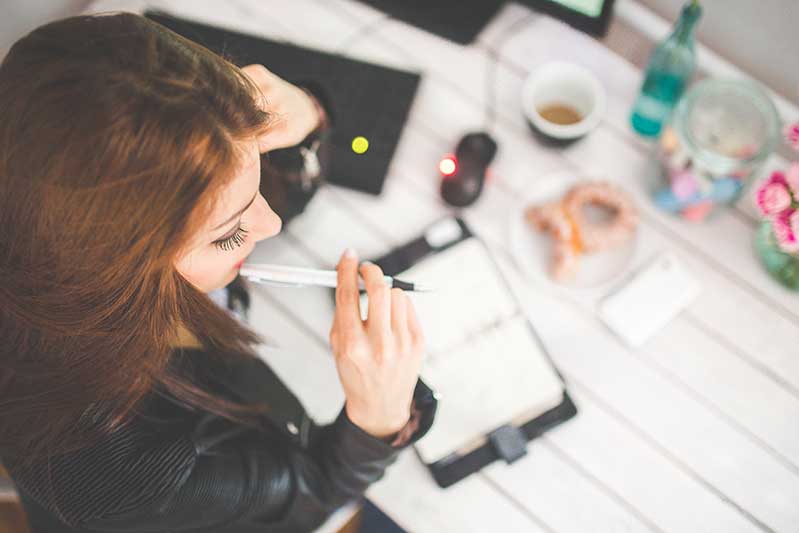 Which quiz creator plan? (The key differences)
Riddle Basic is intended for bloggers:

You get all the great Riddle content tools tools
Unlimited lead generation inside the quizzes
Each quiz includes Riddle's branding

Riddle Pro is our fully white-labelled plan for small companies:

Add your own logo
Put in a custom footer text for a disclaimer or promotional links
Send quiz takers to your own, custom result pages based on their answers

Riddle Enterprise adds teams and powerful customization features for brands and agencies:

Collaborate with up to 10 team members (extra licenses available).
Get creative – seamlessly blend your quiz to your site with custom fonts matching (TypeKit, Google Fonts, etc.)
Fully control your quiz's visual appearance with our CSS editor
Which quiz creator plan? (Visual guide)
Riddle Basic
All the features you need to get started
Starting at just $7 month
No limits – unlimited quizzes, unlimited leads, unlimited Riddle views.
Includes our Riddle logo
Riddle Pro
100% your own branding – add your clickable logo (or your clients')
Add a custom footer – perfect for legal terms, text ads and links. Choose to display on the start page or throughout your quiz.
Custom result landing pages – a powerful feature that sends your users to any landing page you pick, based on their quiz answers.

You design and host your perfect result page – we send each user's data and lead info as a JSON array.
We're here to help – including easy to adapt sample code to get you started. We're always available by chat if you get stuck – promise.
Check our live example to the left. Take the quiz and enter a name in the lead form after question #2.
This quiz includes a custom result page we created showing a coupon and text messaging around how you scored in the quiz.

Answer no to both questions? You're a burger hate – and get a coupon for a chicken lunch.
Answer yes? You get a coupon for a Big Burger.

Create a highly targeted sales funnel with custom result landing pages. Show each customer the perfect product based on their quiz results. (For the psychology behind it, check out blog post on the "Ask Method".
Riddle Enterprise
Style the Riddle so it perfectly fits your brand and your website
Complete creative control with custom CSS – our example demonstrates this by:

Moving the company logo up and added a bit of text to it.
Showing the quiz title and result copy as a text overlay over the image with a nice transparent background.
We changed the highlight colors for correct and wrong answers are different.
Buttons are styled differently, the embed border removed, and so much more.

Enterprise gives you near-total freedom – and we're here to help!
As part of your plan, we'll help you create CSS 'recipes' to match your site. Just ask us.
Fonts galore: choose any Google, Adobe Type Kit, fonts.com, fontdeck or custom font (you might need a subscription to the external vendor like Adobe).

In this example, we used two beautiful Google fonts – Slabo 72px for all text and Roboto for the buttons.

Full control to monetize your quiz – add a custom lead form, contest, or even a video ad before showing the quiz results.
Want to see one in action? Answer the questions in our quiz, then watch our lovely demo ad.
That's just the start – read more about your options with custom iframe in your Riddle quiz here.
Any questions about how Riddle can help you create a quiz? Please let us know at hello@riddle.com – we're big customer service geeks at Riddle, and race each other to answer each message. 🙂