Quizzes are awesome lead generation/email collection tools – and Riddle makes it easy for you to gather emails emails and their quiz responses.
Done right, you should get up to 40% opt-in rates (that's 20X better than the internet average!).
How to gather emails with Riddle
Here's a handy video showing how easy it is to use Riddle to collect emails and quiz data – then sync to your favorite marketing tool (like ActiveCampaign or MailChimp):
Quiz lead generation – getting started on Riddle
Right, let's dive into showing how to use our quiz lead generation module to gather emails with your quiz, list, or other Riddle content.
In the 'Collect emails' step, create a lead generation form using our tools to ask for user responses and email addresses (like this quiz by the NBA's Chicago Bulls).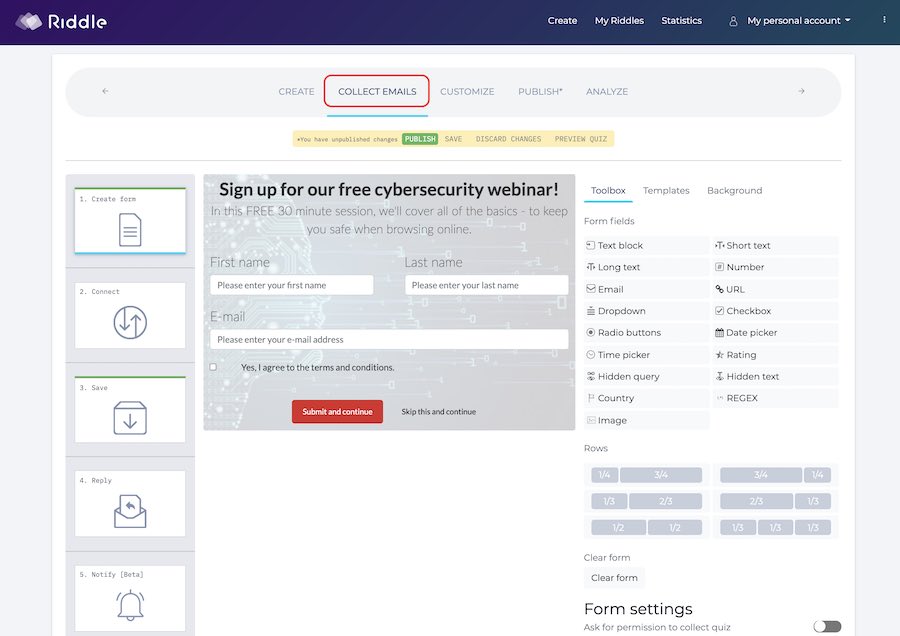 Pair each lead with their quiz responses – to make targeted groups of leads – based on how they answered your quiz.
Then send out personalized follow up marketing messages around the user's results or their answers to a particular question (learn how to create an automated quiz-powered marketing funnel).
Run contests – gather emails, then select winners based on how people scored (only people who got more than 90% correct in a quiz for example).
You can also copy/paste your own existing forms or landing pages and send all data to your CRM system using our in-quiz iFrame option.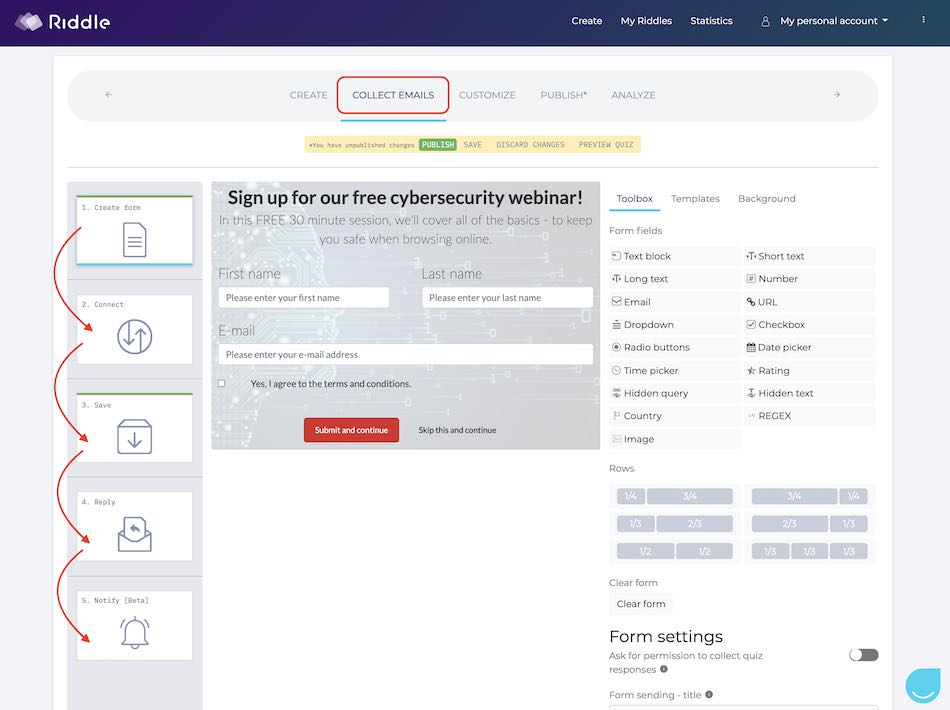 Any questions about how to gather emails in your Riddle quiz?
Whew – hope that's enough to get started… any questions though – just send us a note at hello@riddle.com or via support chat.
We love to help out – and we're super-fast to answer every message!
Happy Riddling! 🙂