Videos are incredibly engaging – and Riddle makes it easy to add YouTube, Vimeo, or MP4 video clips into any type of Riddle.
Let's cover YouTube here – but you can dive in to look at Vimeo and our MP4 video upload options.
(Unless you've been hiding under a rock for the past 15 years, you'll know that YouTube is the largest video streaming service online – with 500 hours of videos uploaded every minute!)
Adding YouTube videos to your quiz
In the media selector, choose 'YouTube'.

Type in your search terms
Or paste in the YouTube video's URL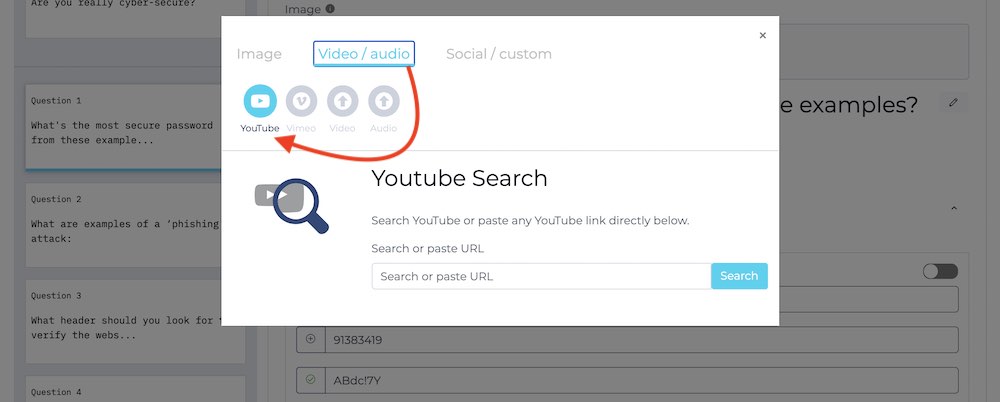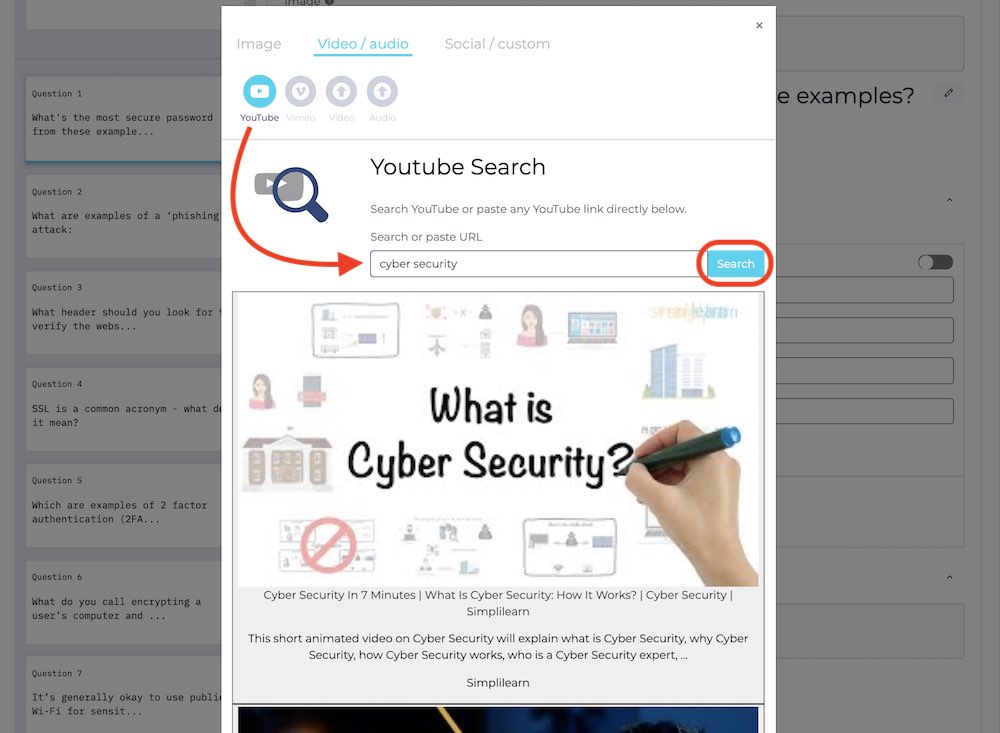 Even better – you can set the video's start and end points, instead of playing the entire video.
Show video controls – hides the control bar and minimize YouTube branding in your clip
Set start point – play the video, then click to set the precise start point
Set end point – click to set the end point
Suggested use cases:

Play 5-10 seconds of a movie, song, or sports clip.
Set the end point – then ask 'What happens next?'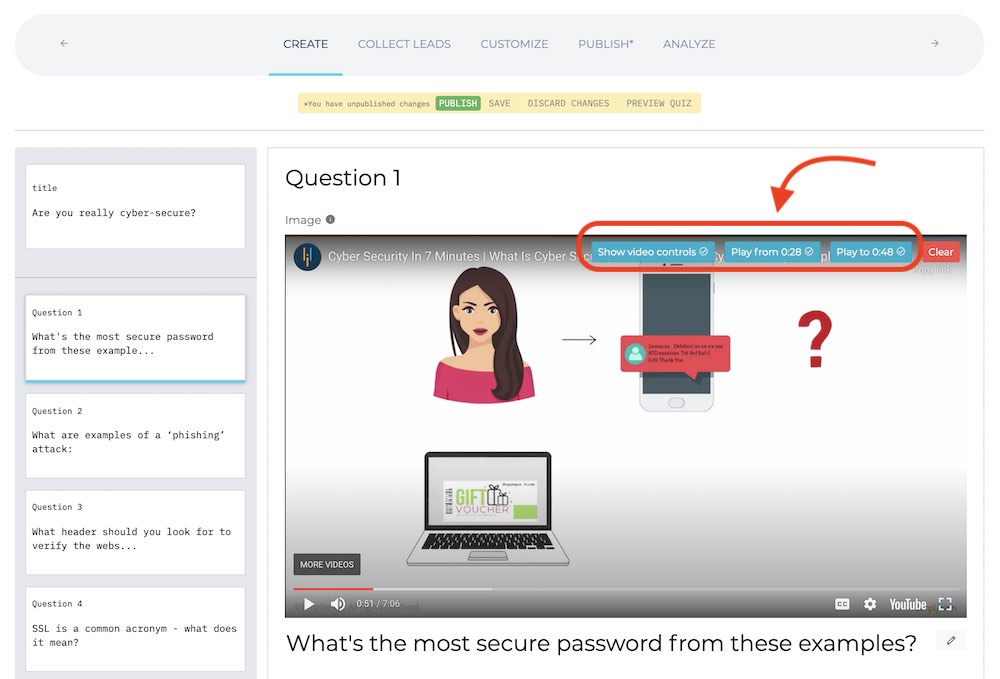 Autoplay YouTube video clips
Videos work best when they automatically start – instead of making users click on each YouTube video in your quiz.
You can do that with with just a click on any main question or answer explanation image.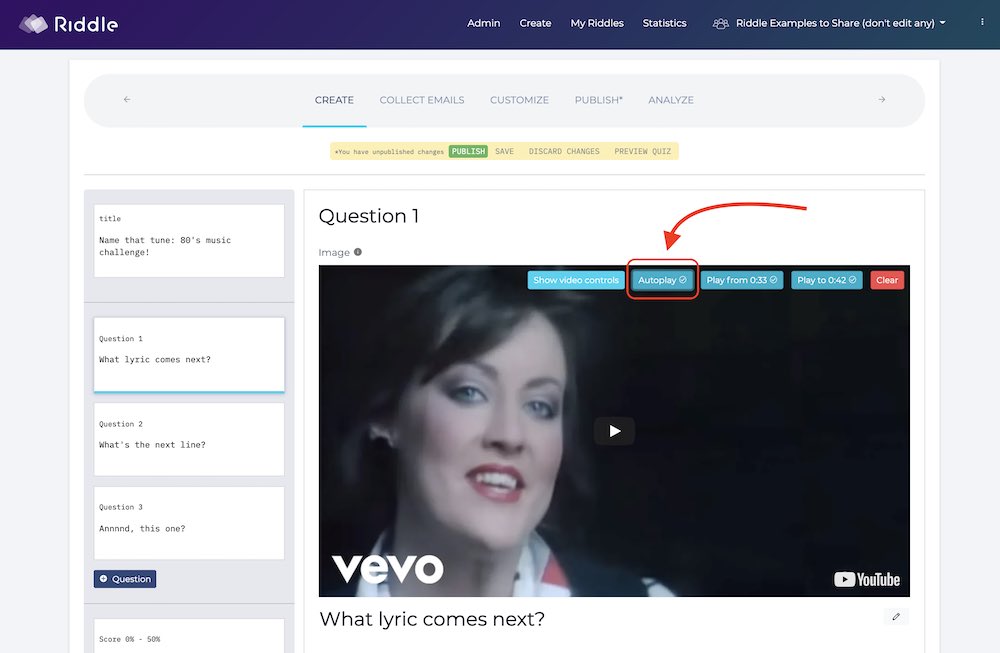 Please note – YouTube auto-start does not work in these cases:
Title card – browsers don't support auto-play for content that the user has not engaged with. Visitors to your site need to click 'start' to enter the quiz – before auto-play videos will work.
Question answers – we've turned auto-play off here, because it would be distracting to your audience to have 3-4 YouTube video answers all auto-play at once.
Example quiz with YouTube videos
Want to see how YouTube videos can make your quiz 'pop' on the screen?
Check out this example we created around some 80's one hit wonders… we bet these songs will be stuck in your head after you take it!