Yes – Riddle's online quiz creator is used across the globe, with hundreds of top brands and publishers creating quizzes every day in Arabic, Farsi (Persian), Hebrew, or other 'right to left / RTL' languages.
Here's how you do it:
Go to 'Customize' step when editing your quiz.
Click on 'Text & language', then language.
Choose your language.
Please note: This option will only change default for your quiz – things like 'Start', 'Next', and other standard text. We're not Google (yet), so we don't translate your questions and answers.
If you need help with that, we highly recommend this free translation tool from Deepl.com – we're huge fans!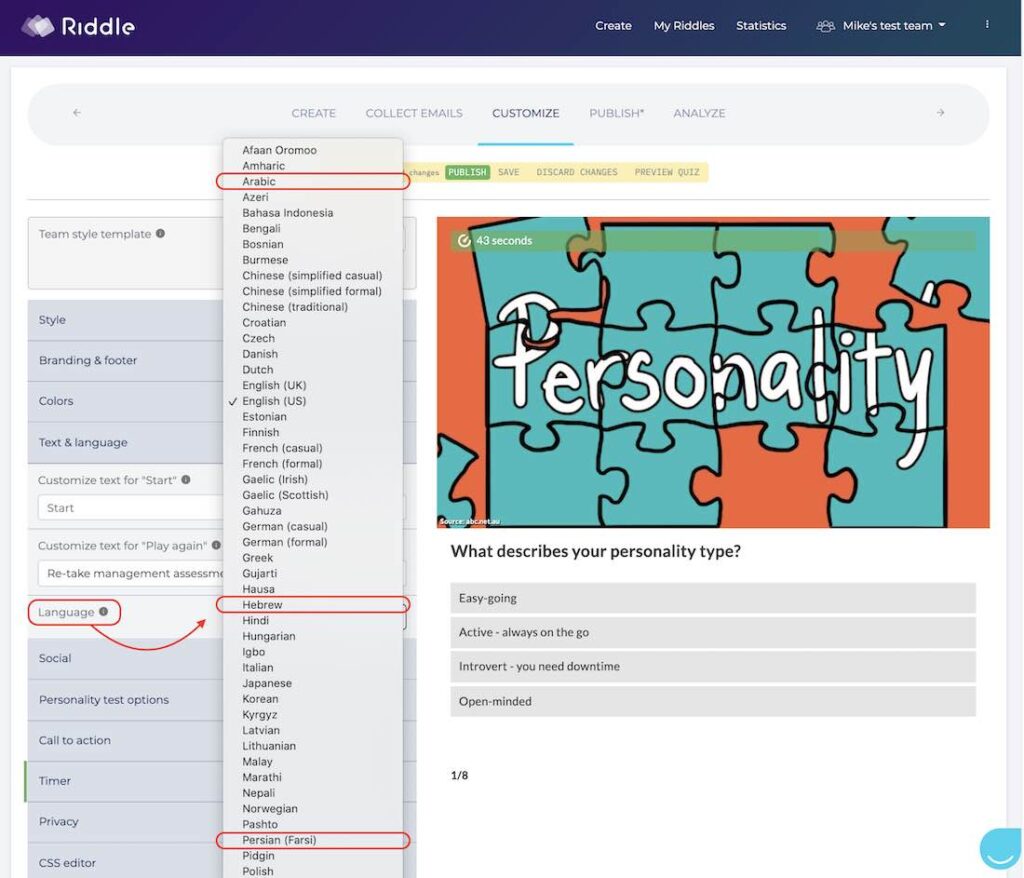 Our online quiz maker supports 67 languages, including right to left languages such as Arabic, Hebrew, or Farsi.
Can't see your language? Please drop us a note at hello@riddle.com or via our support chat and we can add your language.