Challenge your audience with our quiz timer!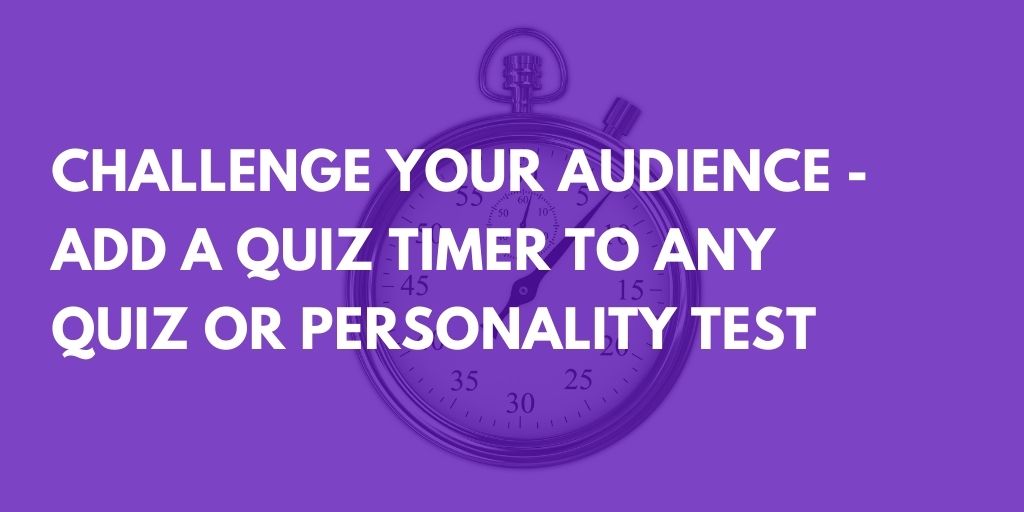 We're really excited about our timer feature – now you can add a burst of adrenaline to these types of quizzes:
Live quiz timer example
We created the quiz timer example below about all things San Francisco-related – to show how a timer makes it easy to run a contest to collect more email addresses using our lead generation form.
How can you add a timer?
Go to the 'Customize' step
Click on the 'Timer' tab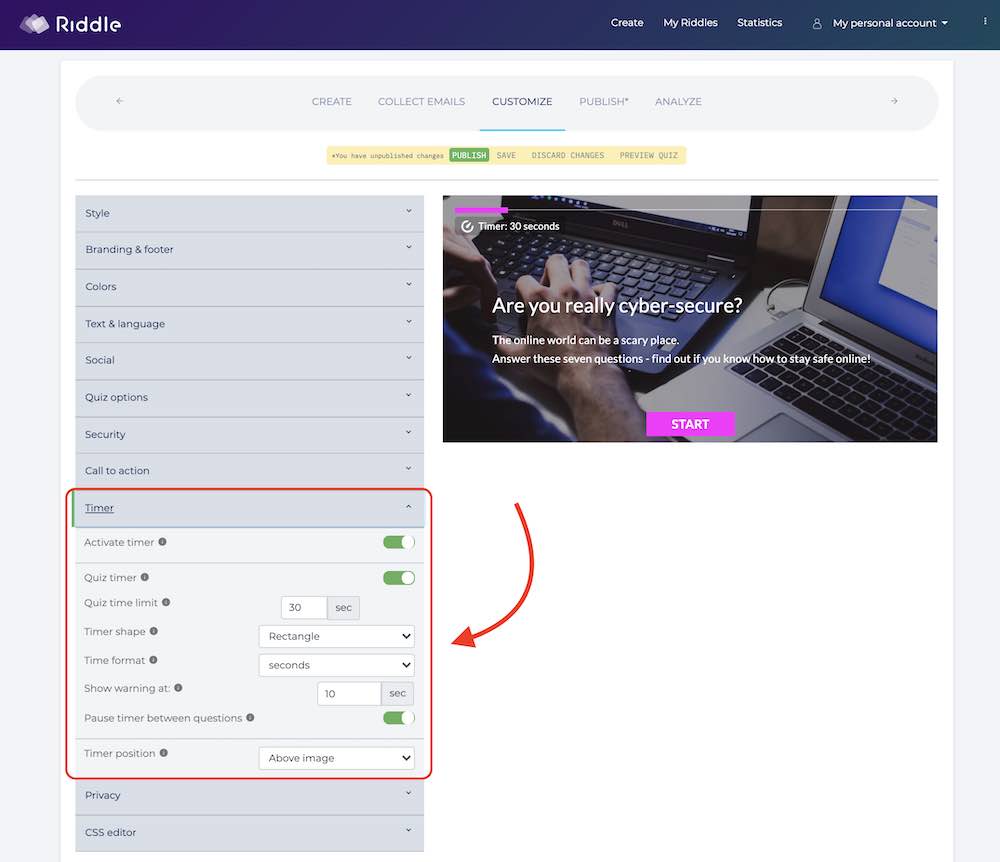 'Quiz timer' or 'question timer' – what's the difference?
Our quiz maker has two different timer options – time limits by quiz or by individual question.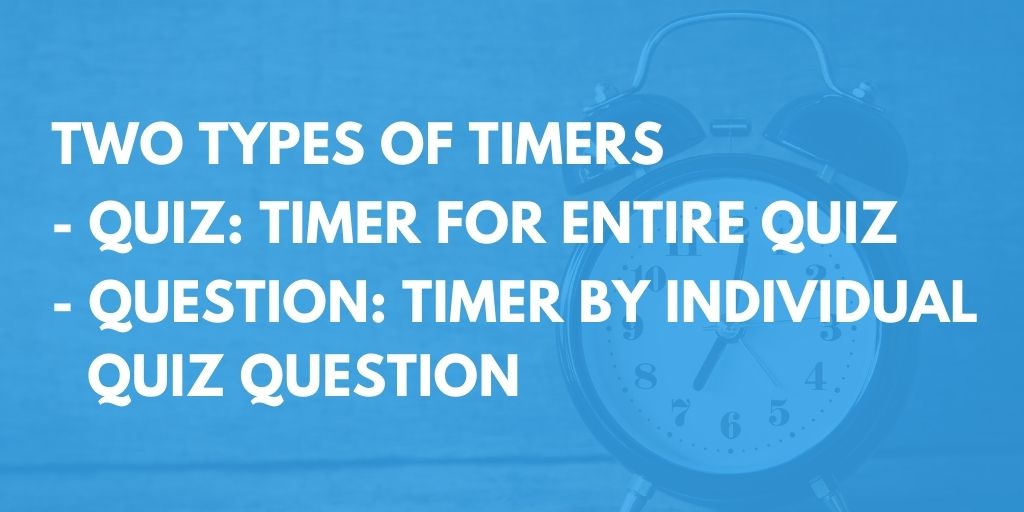 Quiz timer
This sets a limit on the total time users have to complete the Riddle.
Here's how scoring works:
Quiz: 0 points for each unanswered question. For example, User A answers three questions correctly, gets two wrong, and does not answer one. They would receive 3 pts (3 + 0 + 0).
Tap & find: 0 points for each item that is not found. Imagine User A finds all 3 clues on Q1, all 2 clues Q2, 1 clue on Q3 before time runs out. They would receive 6 pts (3 + 2 + 1).
Personality test: if the time runs out, your audience members will not receive a result. Instead, they will be prompted to try again.

Why? Personality test results are based on a user's overall responses – answering only some questions will not be accurate.
Question timer
Instead of a total time for the quiz, you can set a limit on the time users have for each question.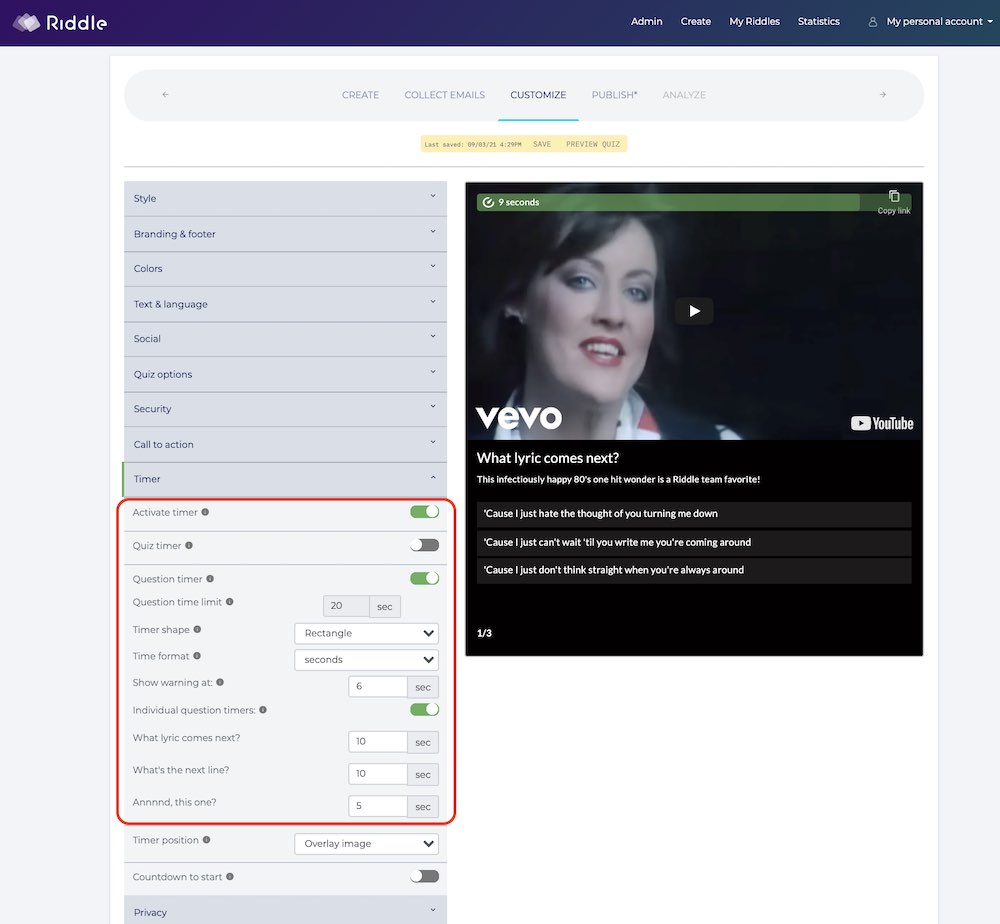 In this example, your audience will have 8 seconds to answer each question. The timer warning will flash at 3 seconds – so they have time to make a guess before time runs out.
Simple to add, and powerfully effective – their team used our quiz analytics module to see that the quiz timer seriously boosted their completion rates and viral sharing!
Any questions?
Our entire team is passionate about helping our community – so just ask us anything quiz marketing-related via our support chat.
We're (kind of) like the quiz equivalent of Batman. Our mobile phones or laptops all light up when we get a question – and it's a race to see who answers first.