17
min read
Creating a personality test is one of the most powerful marketing tools around. Ideal for engaging your audience, your personality test can help qualify leads or product recommendations to potential customers based on their quiz answers.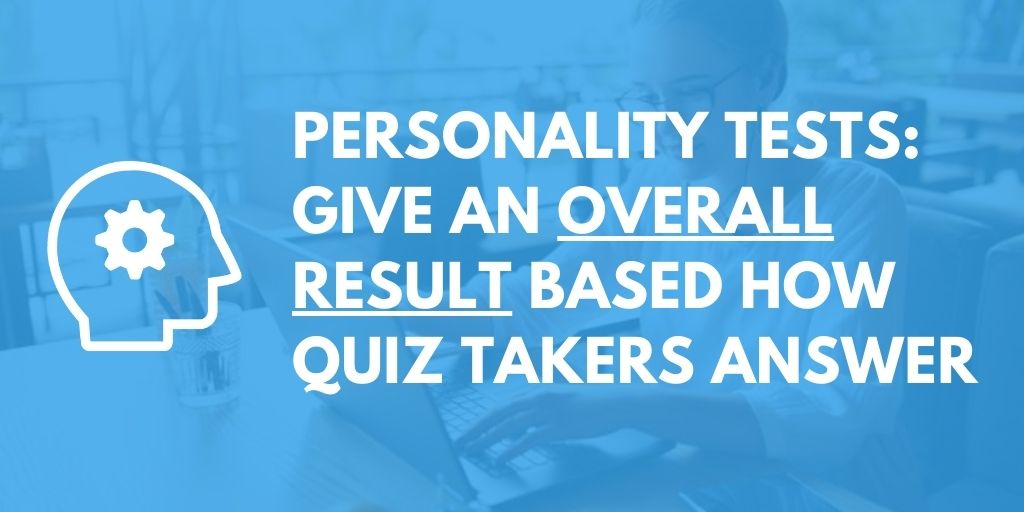 And the good news?
You can quickly make your own personality test with Riddle – give nuanced and accurate personality assessments to each user… no coding required.
Easy to make online personality quizzes get phenomenal engagement and lead generation opt-in rates
A well-written personality test can more than

80% of all quiz takers finish

.
Want to collect leads? You should get

35-45%

of quiz takers to opt-in and give their email address. That's 20X better than typical lead generation tools like 'sign up for our newsletter' pop ups.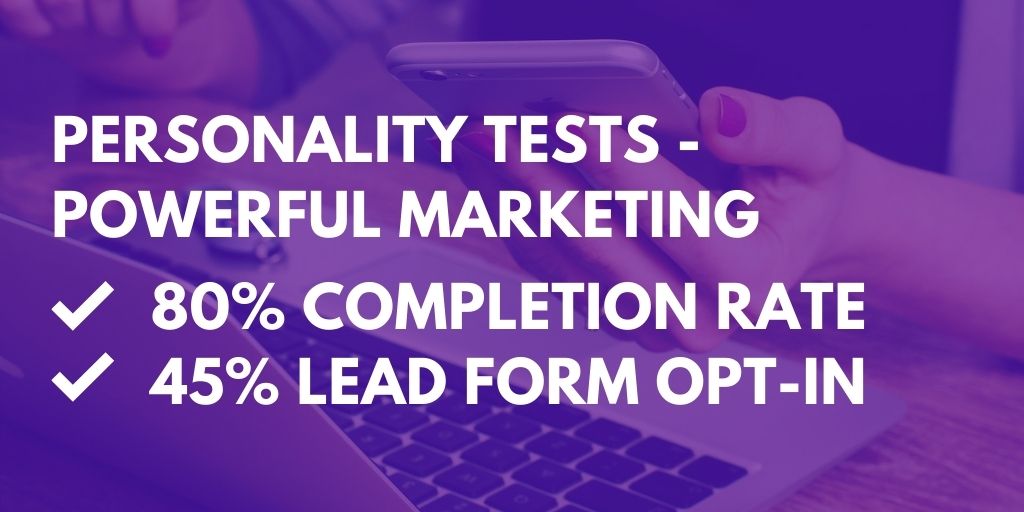 Personality tests are everywhere – you've probably taken an online personality quiz yourself – like this "Which Harry Potter character are you?" over on Buzzfeed.
Sure, personality tests might sound like they're only suited for light-hearted entertainment purposes – but we've seen many brands and businesses use a online personality quiz for serious marketing.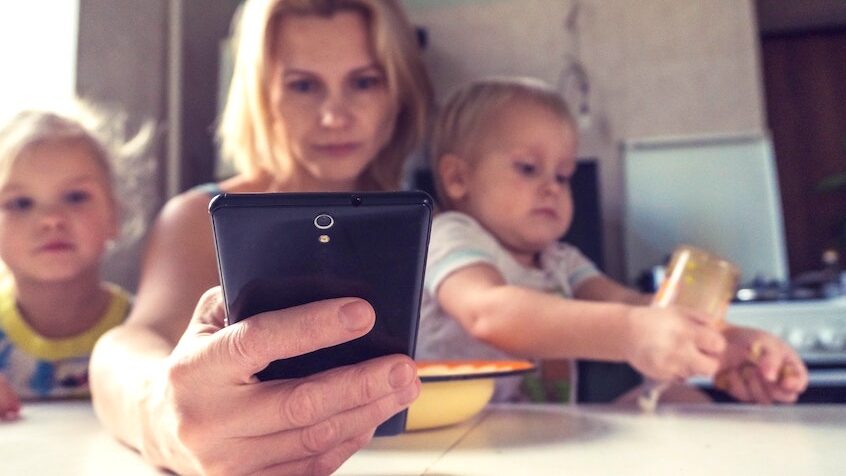 Career counsellors, life coaches, and other consultants also love them – as a diagnostic tool that automatically creates in-depth personality assessments for potential clients. They collect each quiz taker's email with our quiz lead generation module – then follow up with a proposal to help with their personal development.
That's why you'll often see marketers search for 'What are you?' quiz maker – when they look for the right quiz creator software.
Quiz marketing software has come a long way since Buzzfeed's personality quiz maker came on the scene way, way back in 2007.
Personality quiz example – Choice Hotels
Choice Hotels turned to Riddle to create their "Where should you travel next with your Choice Privileges points?" personality test – driving engagement around their popular hotel destinations.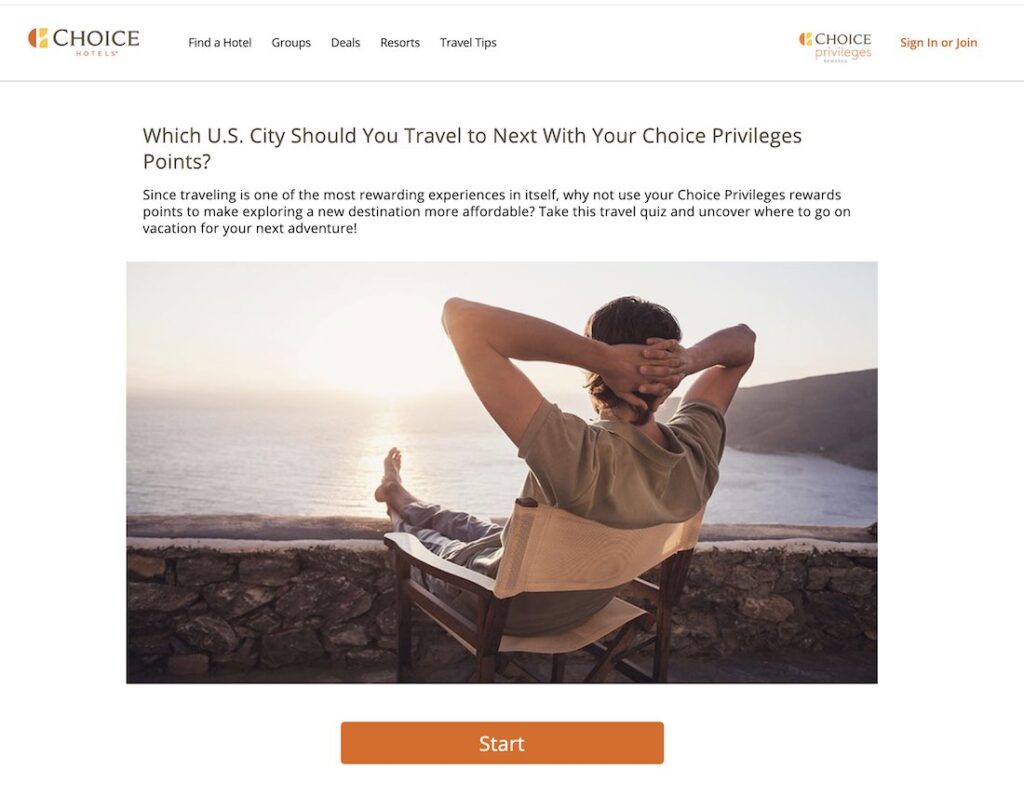 Sure, making an online personality quiz seems so easy when you take one. It's writing your own using an online quiz maker like Riddle that might seem more difficult!
But fear not – there's an art and science to creating a personality test. It makes them much easier to write – and more accurate to boot.
Let's dive in!
Video: How to make a personality quiz
Watch this handy 'make a personality quiz' masterclass video from our co-founder Mike – to show you how to make a personality quiz for your brand.
Step 1 : Create the perfect title for your online personality quiz
Choosing the overall title and concept for your easy to make personality quiz is the first (and most important) step. Everything else flows from here.
Be sure your title has a clear subject and follows the most important rule for a personality test – "It's all about ME."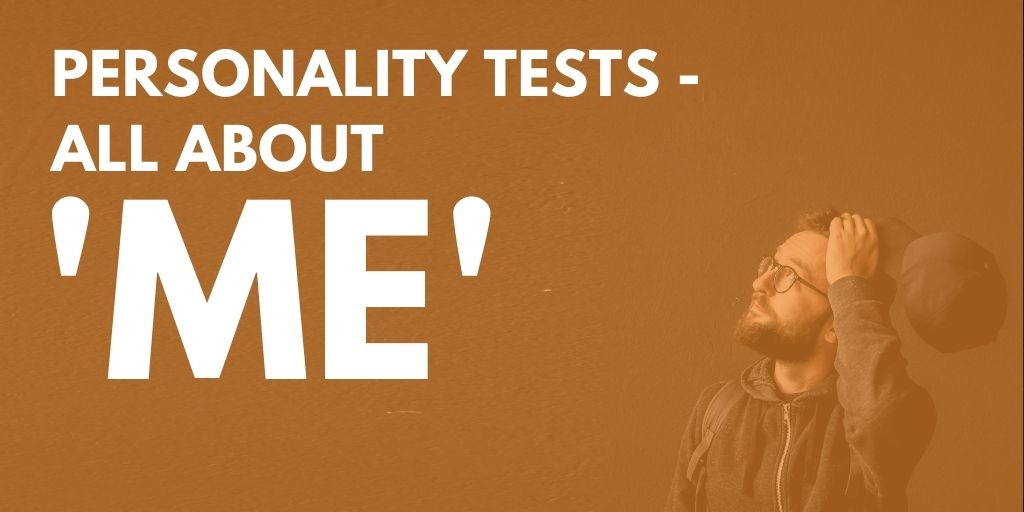 Nope, that's not 'me' as the author – it's all about the people who will be taking your personality test!
This is a core reason why personality tests are so popular and mega-viral. Human beings tend to be a bit narcissistic; we love to discover new things about ourselves – and then share our results with our friends.
However, people have to really, really want to know how they compare to other people.
It could be any topic – from "What breed of dog are you?" to "What's your management style?". Follow our four step process to making a personality test that will be irresistible to your audience – to start, finish, then share with their friends.

Writing a great title for your personality test
Your title needs to sum up your concept in an intriguing (and brief!) way to get users to click.
Don't just go with your first idea.
Brainstorm a few quiz titles – write down 5-10, then pick the best.
Short and punchy titles work better than long and wordy.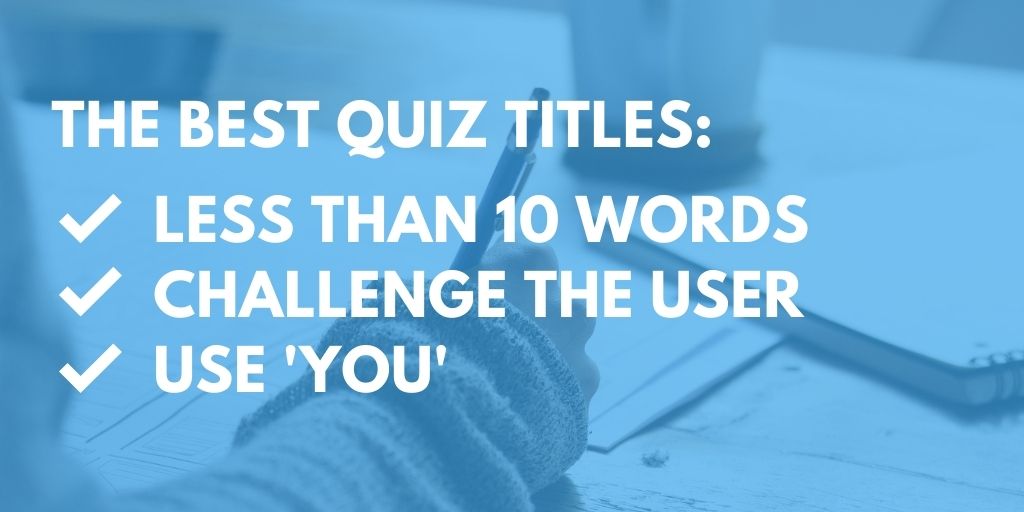 Titles that challenge users and use 'you' do 23% better. Strange but true – for example, compare "Anxiety stress test" with "How anxious are you – really?"
See how the second grabs your attention – and makes you want to find out more?
We love the work the serious quiz geeks over at Okdork did – they wrote this great article about titles that work best, full of great tips after analysing nearly one million headlines.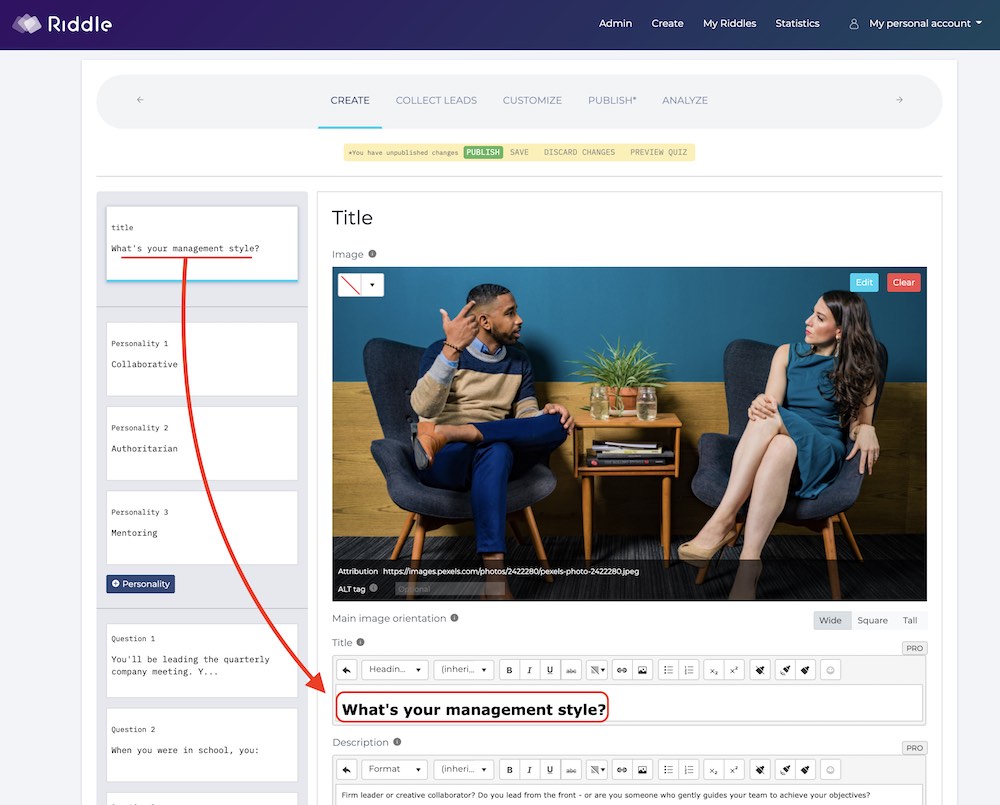 Step 2: Create your personality test result types
Personality tests are a little different than other quizzes – you create the results first, then write the questions. This makes it easier to craft questions that will collect the data you need to give accurate results to each quiz taker.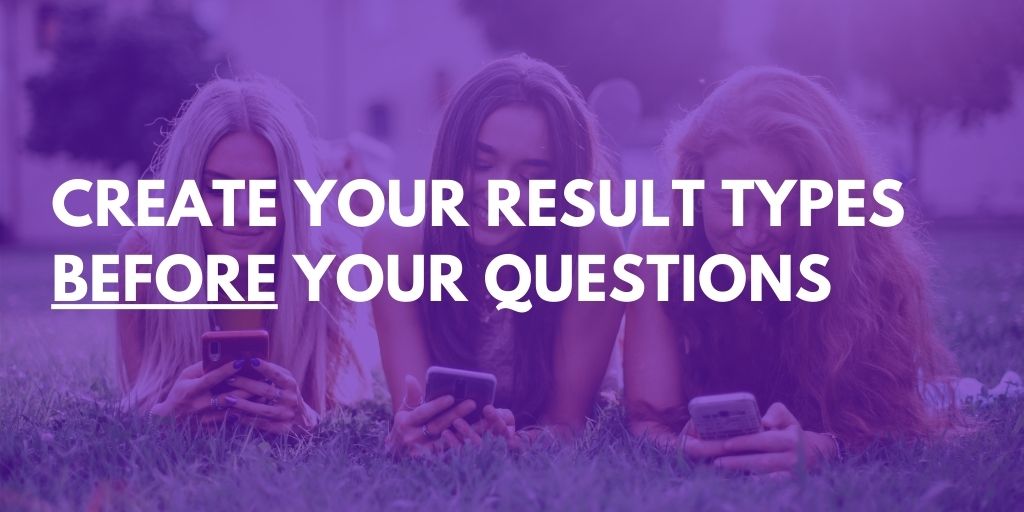 How many result types? We recommend 3-6 different results. That's enough so that each user gets a result that fits them, without making your job as a quiz maker super complicated.
Does each result fit your audience? Make sure each quiz taker who will take your personality test will fit one of these types.
Result explanations matter – a lot. It's not enough to for someone to discover they are a 'Golden retriever", they will want to know WHY they got that.
50/50 rule – spend

as much time and creativity on your result explanations

as your questions.
Great result types drive success – after all, the results are the end of your user's quiz experience – it's a chance to show how much you understand their unique needs, and how you can help them. Plus – the more insightful or funny the result, the more likely they'll share your personality test with their friends.
Using the Big 5 model (OCEAN) to create results
At Riddle, we're big fans of using the classic 'Big 5' model (often called the OCEAN model) when creating a personality test.
We won't go in too much detail about this personality model here – the main thing, you'll each personality quiz result to reflect one of these major traits:
O

penness to experience

C

onscientiousness
Extroversion
Agreeableness

N

euroticism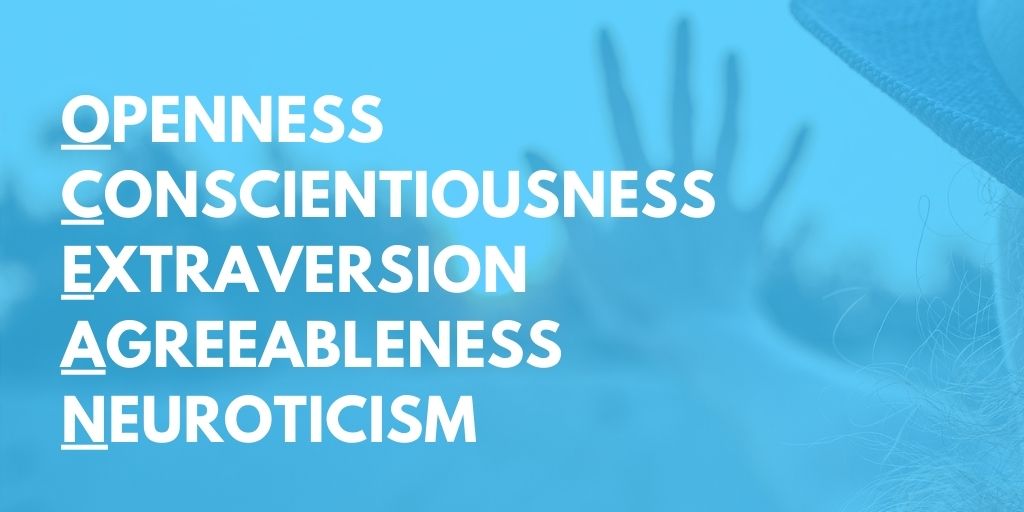 You don't have to use these exact names or traits, but you'll want split your quiz results into different personality traits – they could be: a leader, a rebel, a creative, a dreamer, an extrovert, a traveller, a home-body.
The list is endless but each one you choose should be different to each other.
The beauty of this model is that you can craft a range of results that match with basic personality temperaments. For example, you'll need to encompass creative people, altruistic or agreeable people, egocentric – you get the idea.
There's a big range of folks out there that your personality quiz needs to address.
For example, here's our result for "You're a Golden Retriever" from our "What breed of dog are you?".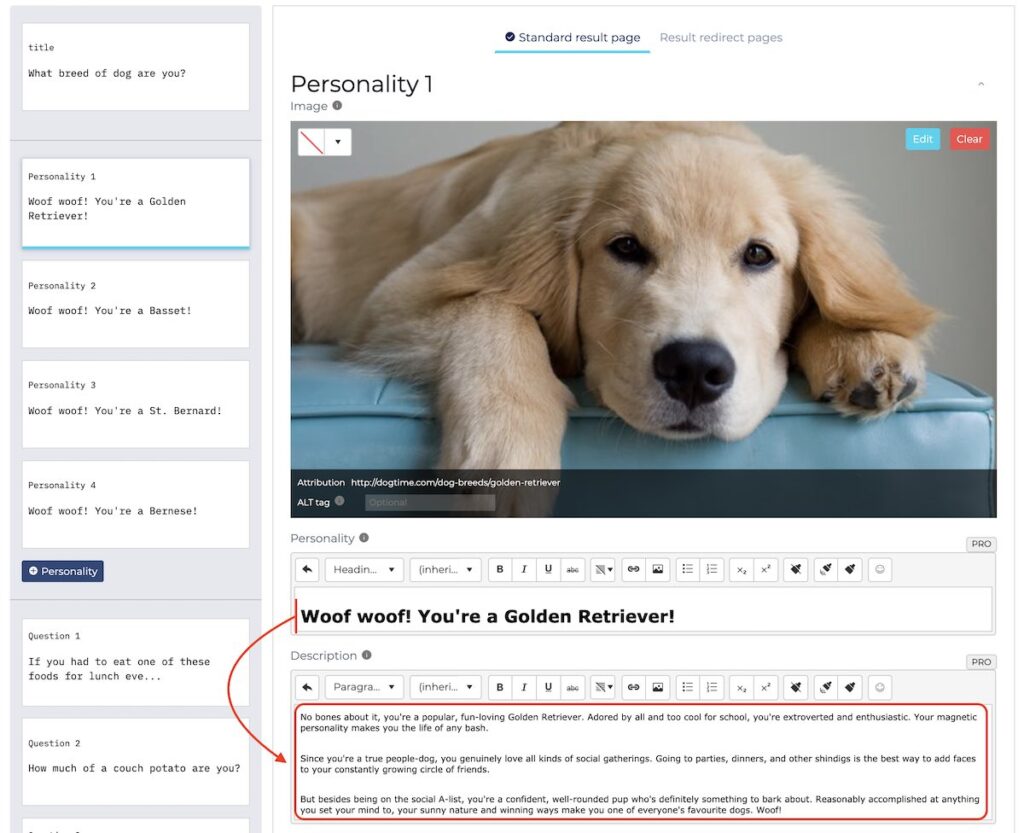 Woof woof! You're a Golden Retriever!

No bones about it, you're a popular, fun-loving Golden Retriever. Adored by all and too cool for school, you're extroverted and enthusiastic. Your magnetic personality makes you the life of any bash.

Since you're a true people-dog, you genuinely love all kinds of social gatherings. Going to parties, dinners, and other shindigs is the best way to add faces to your constantly growing circle of friends.

But besides being on the social A-list, you're a confident, well-rounded pup who's definitely something to bark about. Reasonably accomplished at anything you set your mind to, your sunny nature and winning ways make you one of everyone's favourite dogs. Woof!
Notice how we crafted this 'Golden Retriever' result to be high in Conscientiousness and Agreeableness, while low in Neuroticism?
A chihuahua, by comparison, would reflect a completely different mix – higher in Extroversion and Neuroticism. (Apologies to any chihuahua fans out there!)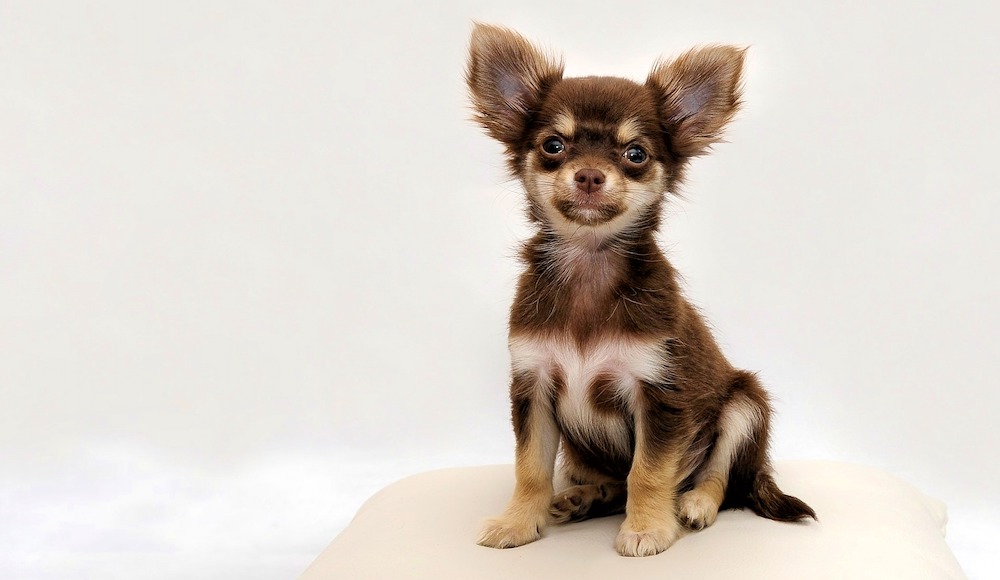 Choose your type of personality test:
Every personality test is different – but in general, you can put personality tests into two broad families.
You can make a personality quiz that asks either:
'Are you a …?' (ex. 'Are you a crazy cat lady?')
'What type of … are you?' (ex. 'What breed of cat are you?')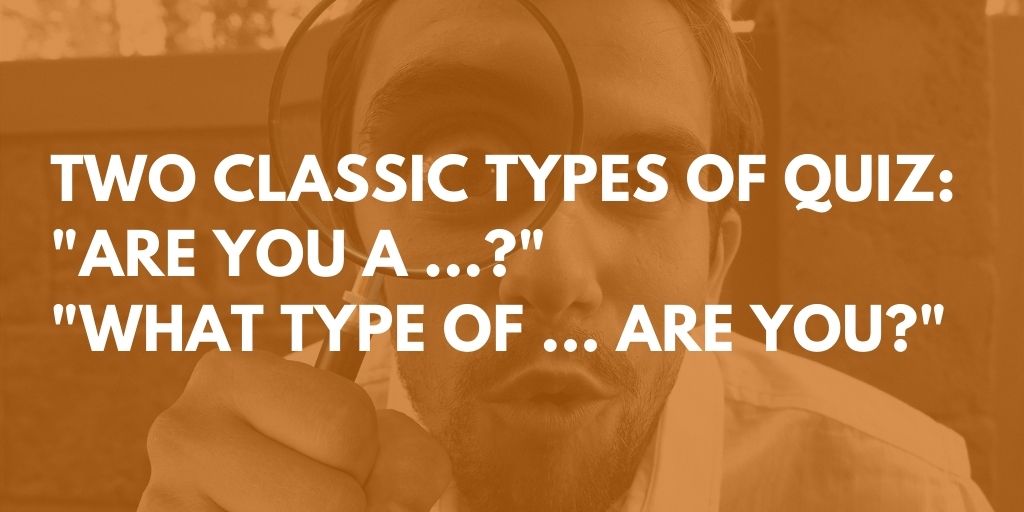 'Are you a…?'
The 'Are you a …?' version gives you a range of three or four main result types along the lines of 'Definitely, slightly, not really, definitely not!' You then create compelling titles for each these results based on your topic. These are a bit easier to create – but are also a little less precise; each of these 3-4 results will end up applying to a larger 'bucket' of quiz takers.
'What type of… are you?'
The 'What type of…?' gives more specific result titles, such as our "You're a Golden Retriever!" example we've been talking about. This advantage of this approach is the wider variety of more precise results, so your audience might feel a greater affinity towards their findings.
The downside? They take a bit more effort by the quiz creator – to think up and write questions and results that identify the core values for these types.
Don't be too specific in result types
This is a common one of the most common mistakes we've seen when people create their personality test.
Remember – you won't know who your quiz takers will be, so each result needs to be accurate, while appplying to a wide range of users.
Bad: Don't say 'You're the perfect line manager because you understand how people think'. The user might not be a manager – if so, they'll instantly think this quiz doesn't describe them.
Better: Try something like 'You're an empathetic leader'. That's more general, and can accurately describe people both in and out of the workplace.
Be positive
People don't mind a bit of sass in their results, but no quiz taker likes to hear they're a bad person. (And they're definitely not going to share their results of your online personality quiz if you're rude!)
Focus on positive traits that they will recognise in themselves.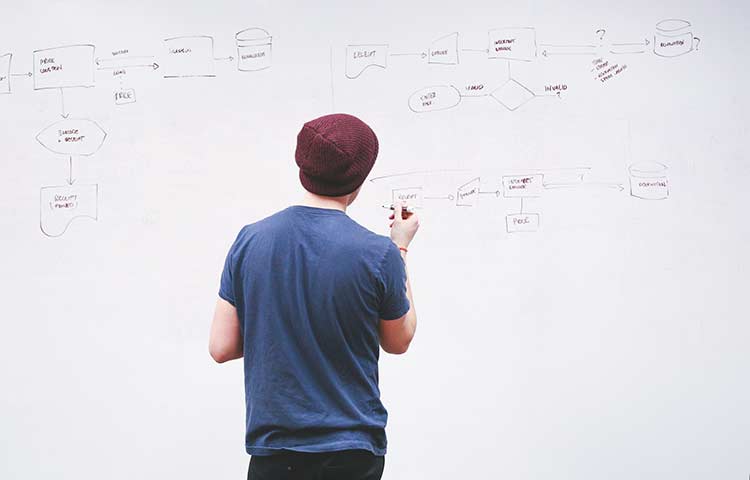 Choosing the questions
This is where you get to be sneaky.
Your quiz questions will be multiple choice questions and need to link in some way to the result types.
However, don't make them too close. If you ask 'How quickly do you make friends?' in a 'What kind of cat are you?' – a user who answers 'I'm comfortable on my own' is not going to be surprised to find they are a Siamese.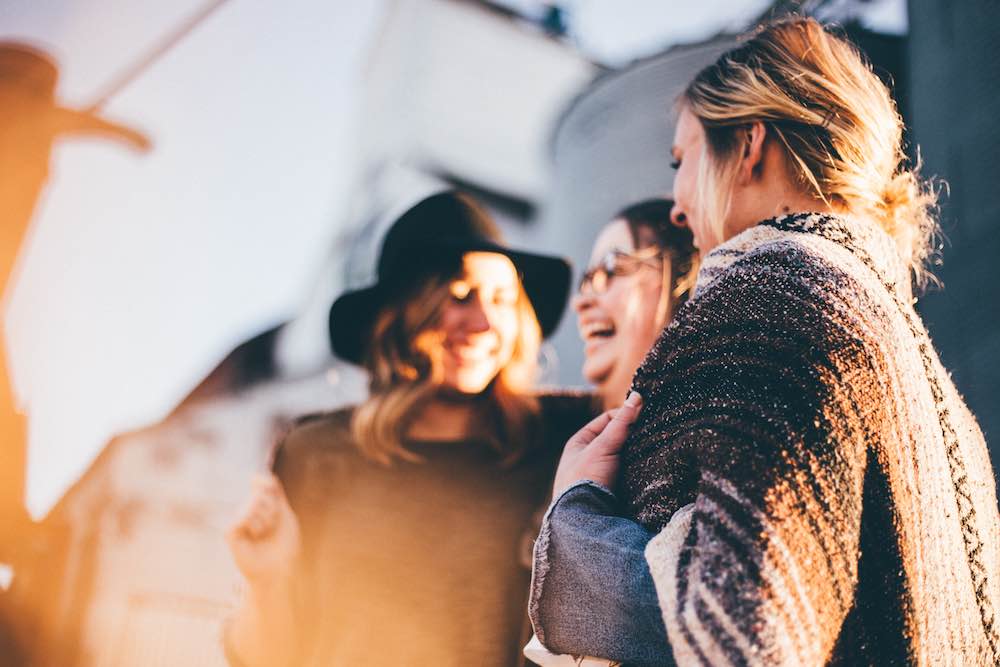 You want your users to be impressed about the accuracy of their results – but amazed how the quiz figured them out. Obvious questions are too, well… obvious!
How to create personality quiz questions
Try and craft most of your personality test questions around situations or social behaviour.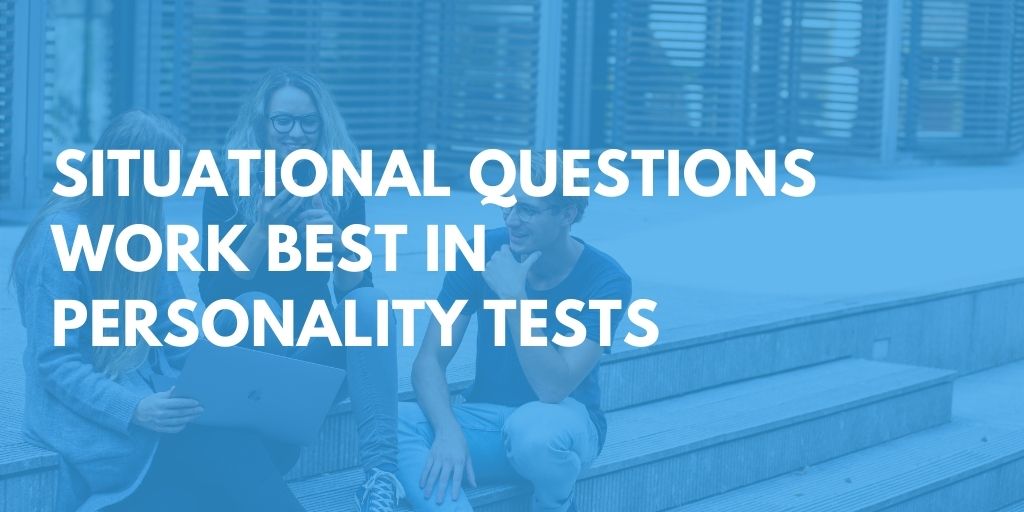 Here are some examples of questions centered around social or career situations:
How do you respond in a particular social situation?
How do you prefer to socialise? In large groups, small groups, one-on-one?
Your boss shouts at you in the office, how do you react? Shout back, say nothing but get revenge later or cry?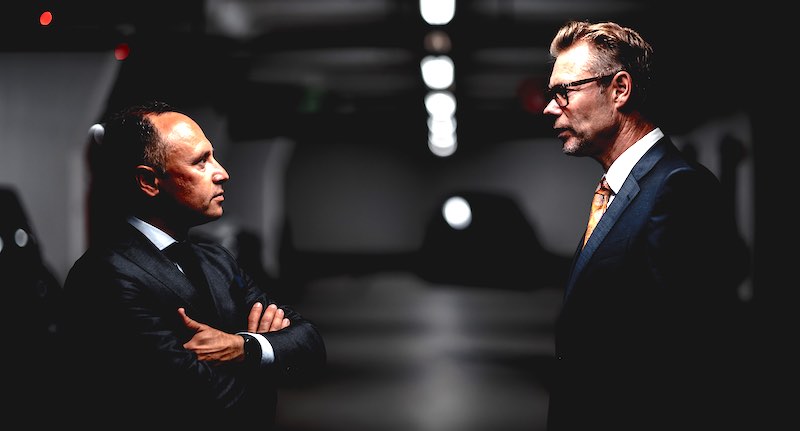 If you can't think of questions, we're big fans of sitting in a bar or cafe. Some quality people-watching (and a beer) always gets the creative juices flowing.
(Note – we can't vouch for what happens after one or two beers. Always proofread your personality test later – when you're sober!) 😉
How many questions in a personality test?
Here are some our favorite tips and tricks for creating an effective personality test:
Eight to ten questions tends to be the ideal length.
Each question should have 3-5 answer options.
That's long enough for the scoring system to work well, without users (especially those playing on their smartphones) getting bored.
Four answers per question are best – so they appear on a smartphone without scrolling.
Don't be afraid to switch to three choices or five for variety.
Check our '9 reasons your quiz sucks – and how to fix it' post – full of easy fixes to most common quiz or personality test issues.
Step 3: Scoring your quiz questions
Riddle's personality test maker lets you give different weights to each answer (none, weak, normal, and strong), with a range of 21 options for maximum flexibility.
0: No association
1-7: Weak association
8-14: Medium association
15-20: Strong association
At the end of the personality quiz, our system counts up the points for each result type – then assigns the user the particular result with the most points.
Think of them as points – the more strongly you associate an answer with a particular result of your personality test, the more likely the user will get that at the end.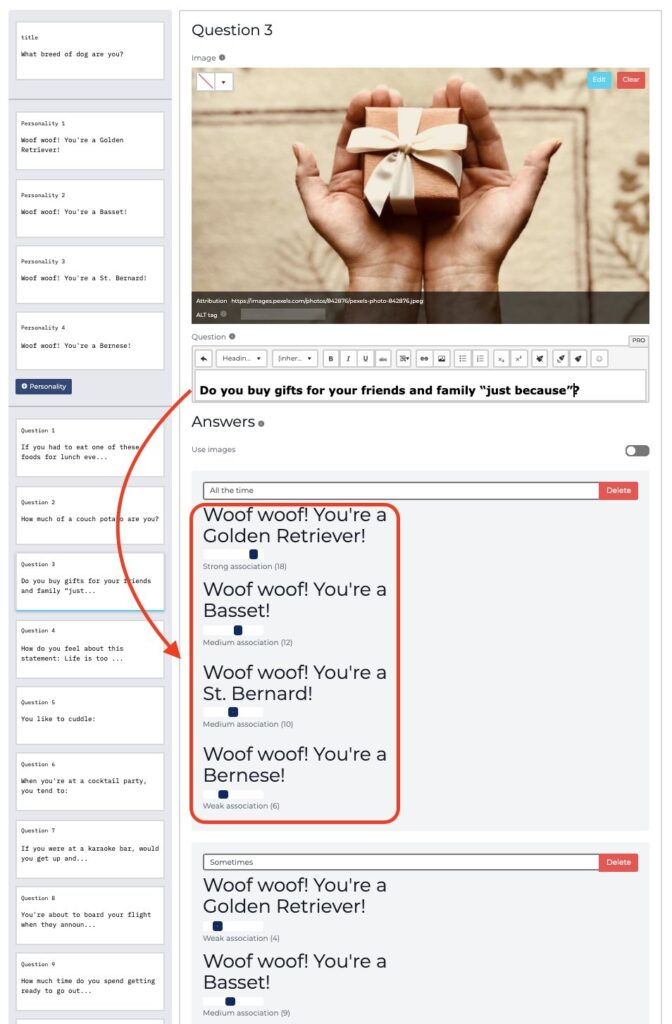 Don't be afraid to have a question associated with no result types. It's good for keeping users guessing – personality tests that are too predictable are boring. Plus, people will figure out how to 'game' your personality test – if they can predict which answers will give them a certain result.
Asking slightly random questions also keeps things interesting.
For example, in our "What color is your personality?" quiz, we ask "If you were given a free car, what type would you choose?".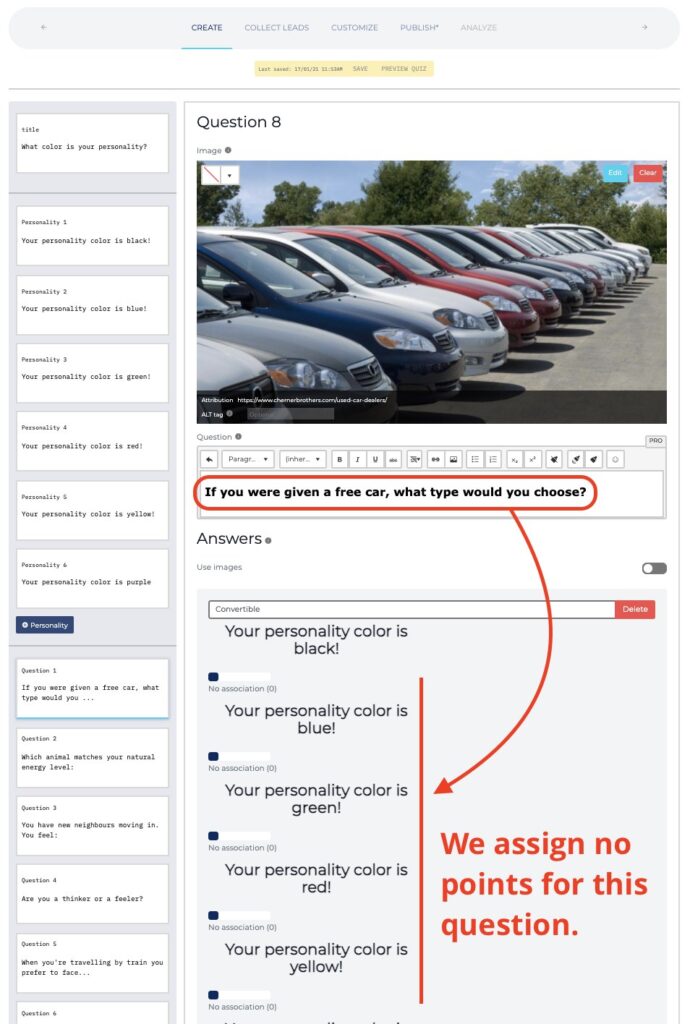 We left the scoring blank – because the fact that someone prefers a SUV to a convertible doesn't really apply to our quiz. But – and here's the kicker – the audience doesn't know that!
Now, we know that it can be a challenge to think of questions and answers that can apply to the whole range of result types.
It sometimes helps to think of people you know – or even pop culture characters – who fit the result type.
For example, in our 'What's your management style?' example – you could turn to the classic TV sitcom 'Friends' and think of each character – and what type of manager they were on the show:
Monica – obviously is 'Authoritarian', with her leadership style both at work and at her apartment.
Rachel would be more 'Collaborative' – she's very good at working with people to get the job done.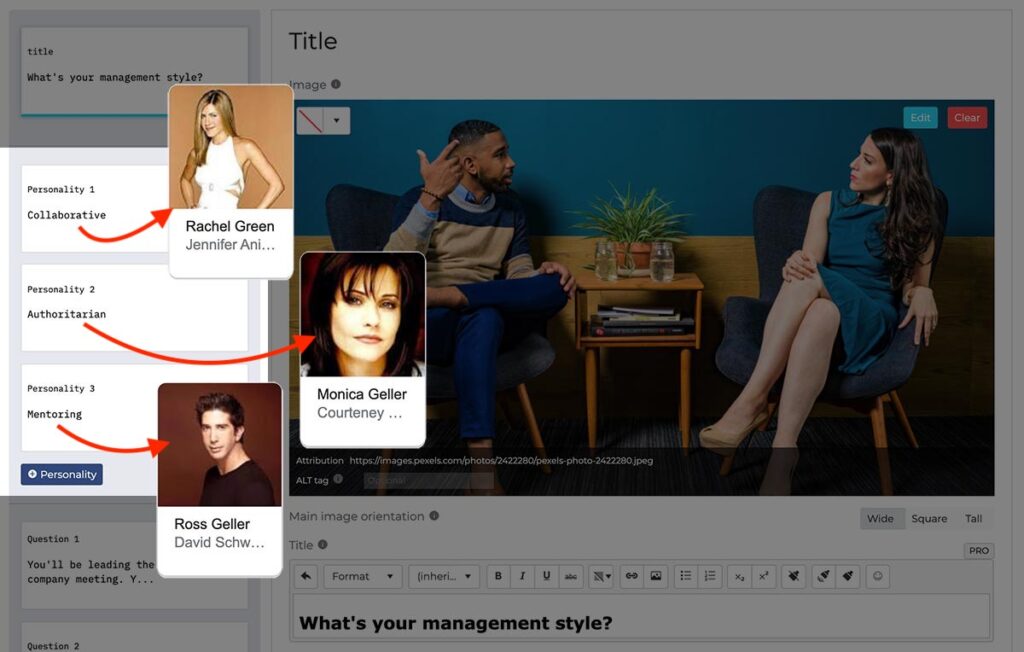 Get out of your head and into theirs!
Try a quiz timer with your personality test
One other idea – you should try put your personality test audience under time constraints. People can often agonize over every question – and wonder what the 'right' answer is to get a good result.
That's exactly what you don't want.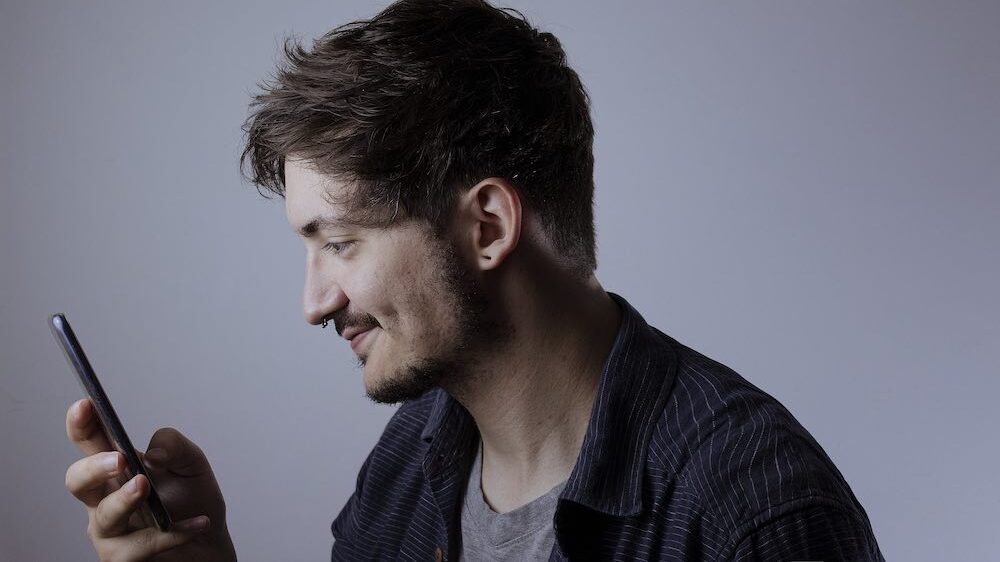 Personality tests work best when people give their honest, 'from the gut' answer – so we recommend you use our quiz timer feature.
You can either:
Give a time limit for the entire quiz
Set a 'per question' timer
We recommend the per question option – and keep it short, around 6-10 seconds tops works best.
This range of time constraints balances encouraging the quick, most authentic response – while giving time to read all of the question and answer options.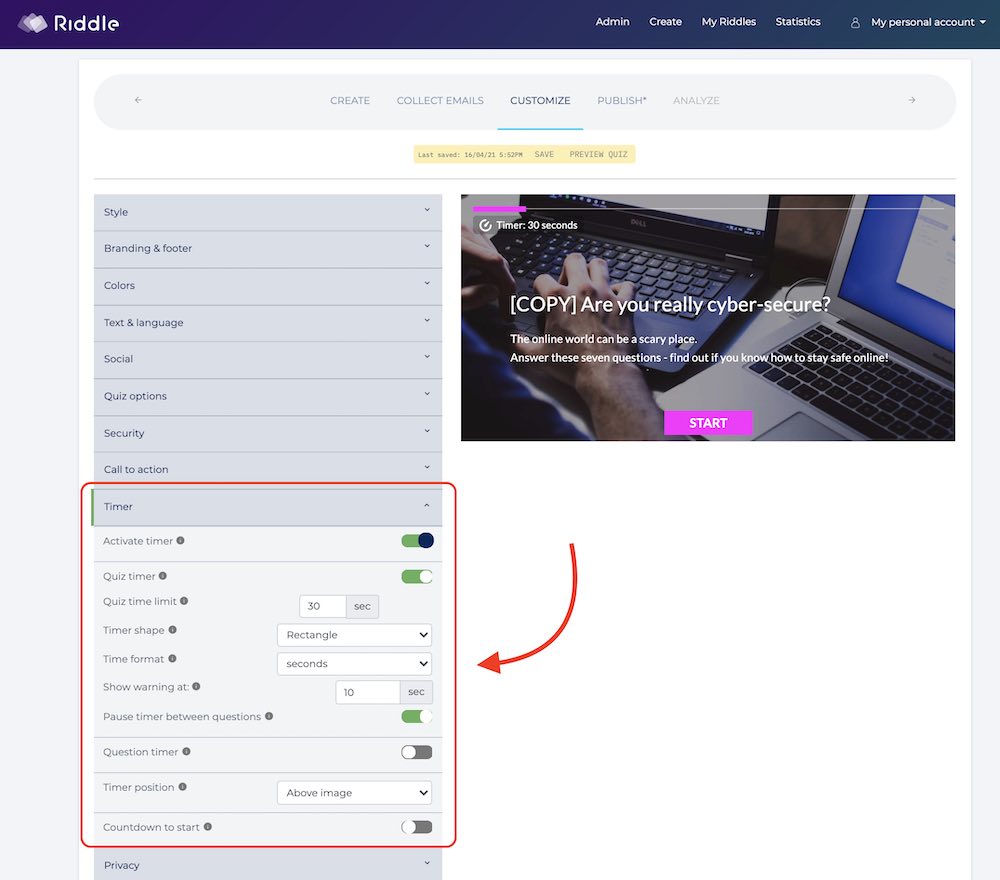 Step 4: Use stats to optimize & improve your personality test
Awesome – so you've finished your quiz masterpiece. Now what?
Riddle's online quiz maker has powerful statistic tools so you can see what's working well with your personality quiz – and what's not.
Check out the 'Analyze' step of your Riddle
Check out a robust statistics module in your personality test (we call it 'Analyze') – so you can easily see how well your personality test is performing.
How many of your 'views' (everyone who lands on the page with your quiz embedded) actually 'start' your personality test?
If that ratio is low, try a different title or main image – just like the cover of a book, you need to catch their attention.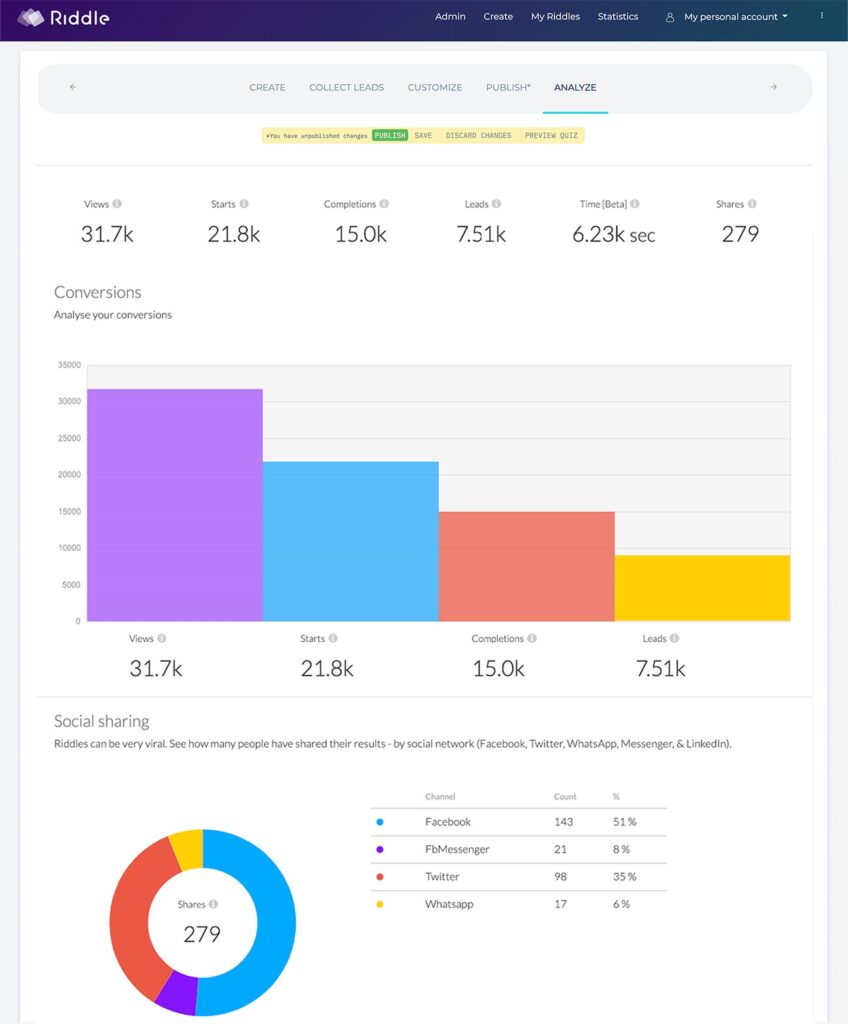 What about quiz completions?
If your quiz is below 65-70%, check out the 'drop off' graph. If you find one question is causing users to leave, try editing or removing it.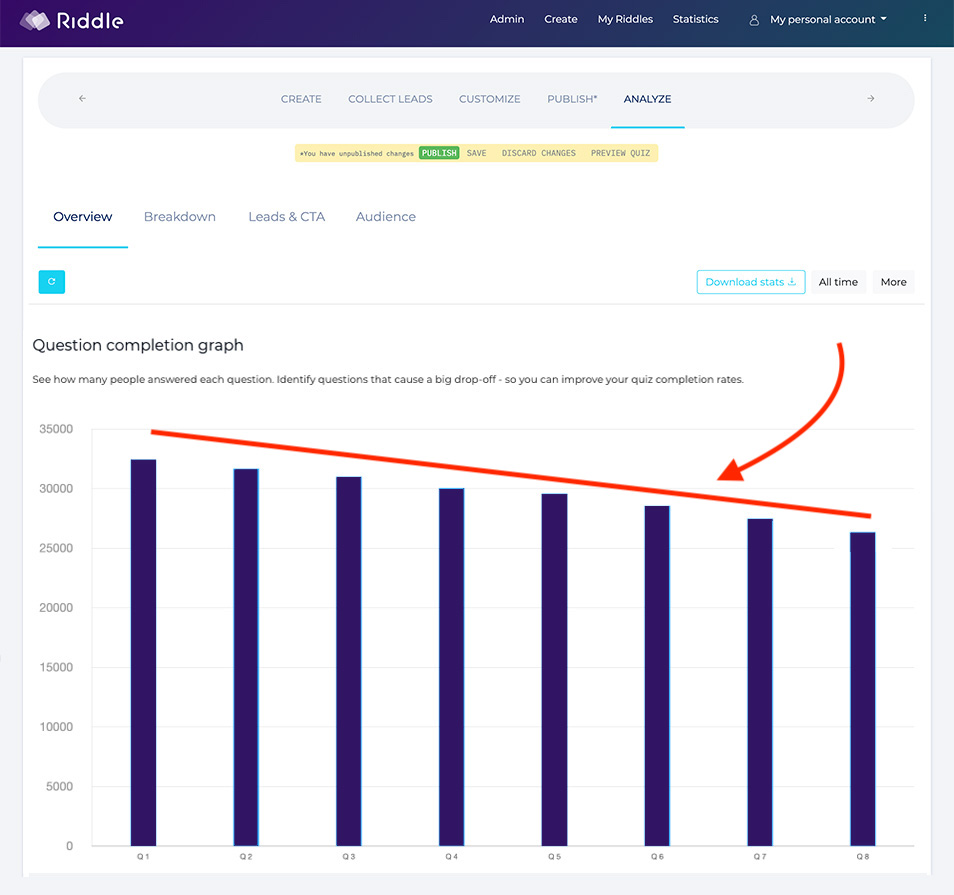 Want to see an example personality quiz?
Our partners are constantly creating awesome personality tests. And sometimes the fastest way to create a quiz is to be inspired by the works of others.
So, without further ado – here are some of the most creative uses we've seen for a personality test:
How to publish your personality test?
This is the easy part. You can use Riddle's quiz maker to quickly create and publish your personality test – with or without a lead generation form.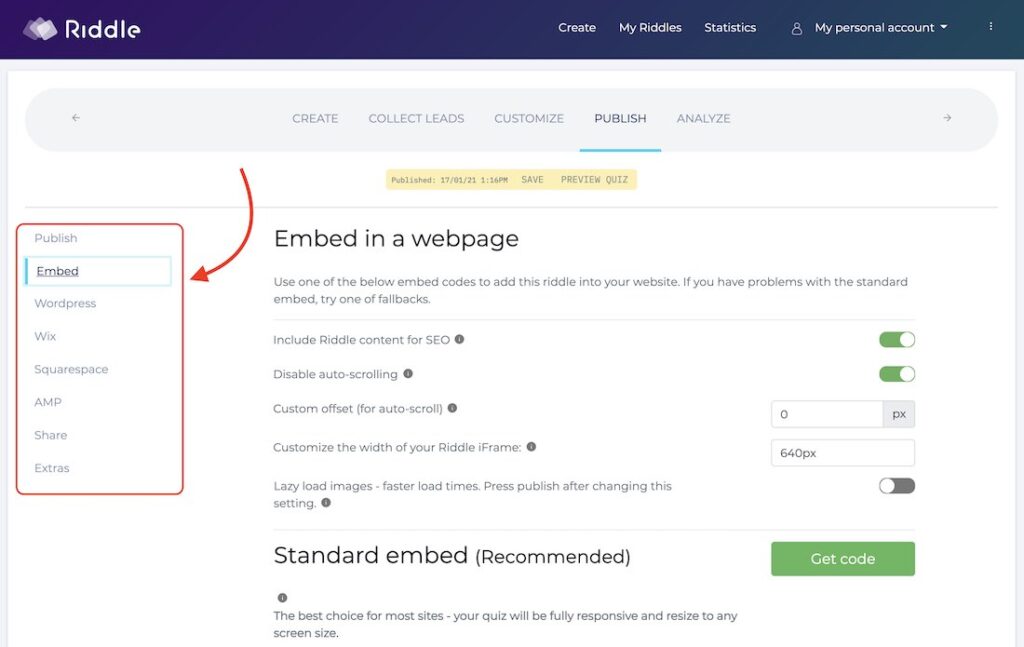 Any questions?
That's about it – the only thing left is to just get out there and starting building your own online personality quiz!
Have a question about how to create a personality test?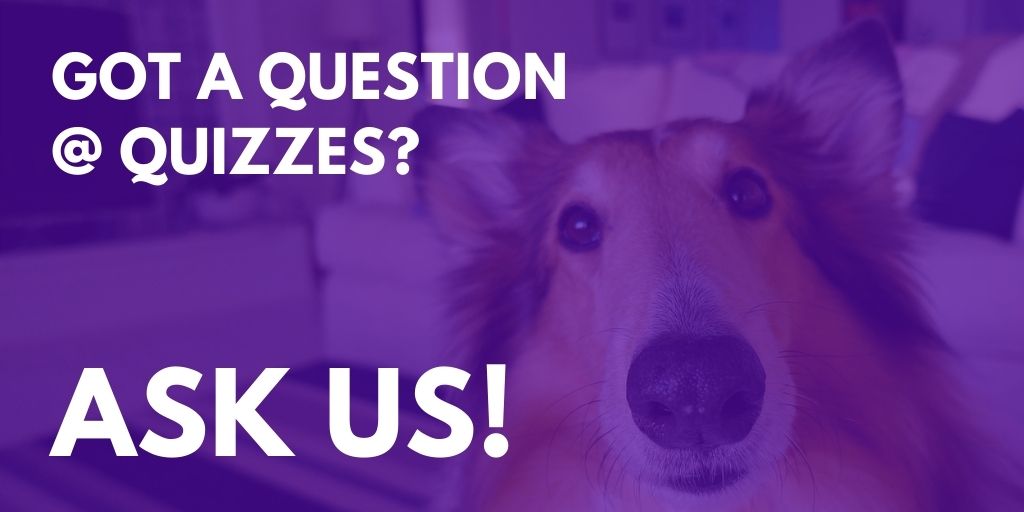 Just let give us a shout at hello@riddle.com – every one of our team of quiz maker experts (including our CEO Boris) race each other to respond to every message. (Seriously – there's a beer prize involved every month.)
Want to make a quiz with right and wrong answers, instead of a personality test? Check out our tips on creating effective and engaging quizzes.
Oh, and finally, and most importantly… have fun. 🙂
– Mike and Boris, Riddle founders
Additional resources
Our quiz gurus put together these more in-depth posts about the secrets behind personality test creation – including using the OCEAN and Enneagram models.
Make an OCEAN (or 'Big 5') personality test: We've already mentioned this in the post – but it's worth repeating. The OCEAN model uses the Big 5 personality dimensions to provide results that apply to any quiz taker. Our team highly recommends this approach for your personality test.
Create an Enneagram test: One of the most famous personality test models, using the Enneagram for your quiz can be a powerful way to deliver insightful results for your audience. It does take a bit more work to dive in and fully understand this psychological model – but it's well worth your time. (Learn more)
Download our free e-book "Quiz Master"
This article just gives you a highlight overview of what it takes to write the perfect online personality quiz.
But there is so much more science behind this. We're big quiz geeks – and wrote a book around using personality tests and quizzes to growth hack your marketing.
Check out the free eBook on how to make quizzes and tests work for you.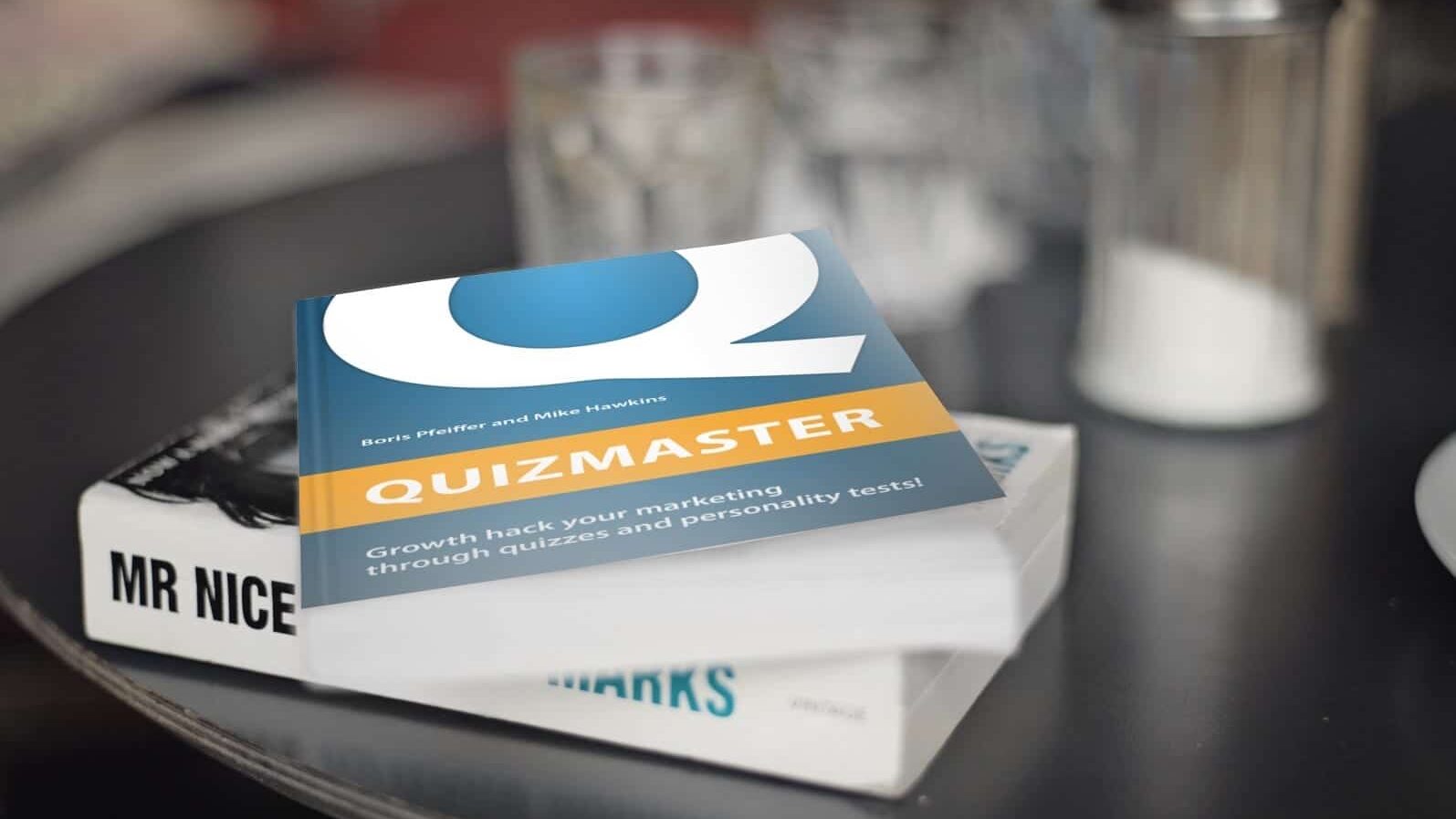 We cover:
How to build a personality quiz that works (and works well!)
What the OCEAN personality types are and how you can use them to your advantage
How to come up with non-scoring questions that make your test so much better
How to make money from your quiz (there are more than just one way to do that.. you might be surprised)
You can just download the free PDF here – no email or sign up required.
While the book uses Riddle for many examples, it will work with just about any other quiz maker out there as well.
************
Video transcript: How to create a personality quiz
(We're often asked to add transcripts of our help videos – for speed readers, people who prefer text to watching a video, and also for people using screen readers. Riddle is a fully accessible online quiz maker – so we like to help out with requests on our blog as well.)
Hi there, my name is Mike and I am one of the co-founders here at Riddle. In this video, I'm going to give you a quick master class on how to create your own personality quiz or personality test using Riddle.
Of course, we're obviously biased, as this is our blog. So you obviously know, we think our personality test maker software is quite good, but you can click on our create step – and we give you personality test templates that you can use to see how we set up our own personality tests.
Now, in this case, we're going to use this "What's your management style?" as an example. One of the key differences between a quiz and a personality test has to do with the type of questions you're asking. A quiz has right or wrong questions. So you have to answer each correctly to get points.
A personality test is almost like your own pocket or smartphone Sigmund Freud, where you answer a number of questions and you are given a result saying, "OK, based on your responses, we think you're this result."
This is super powerful, really effective and highly viral. However, a personality quiz is a little tricky to set up and to do it well. So let me show you some of our tips and tricks to creating a good personality quiz.
OK, in Riddle, when you're in the create step with a personality test, it's a little counter-intuitive. You want to make each result first because you need the results first before you get to the questions.
Why? For each question you need to assign points to each result. So the results come first.
Now, what makes a good result? How many results should you make? We recommend from three to five personality results. That seems to be a good mix.
You can break the audience into a three to five buckets, so they each get an accurate results without being too complicated. We have seen people create up to 15 or 20 personality test results. We do not advise that because… well, let me show you what happens.
I have made three personality test results around "What is your management style?". So we have collaborative, authoritarian and mentoring. These are three broad categories of personality test of managers. Next, I'm going to go into the question section and I'm going to ask a number of questions.
So in this case, "You'll be leading the quarterly company meeting you plan on:" – and then for each answer around 'Utilizing group brainstorming activities', I'm going to assign points. And in this example, a collaborative manager is someone who loves taking in feedback and opinions from his team. So this is very much a collaborative type of thing.
An authoritarian manager, by contrast, is probably more "I know the right answer and I don't need to do brainstorming activities." So this answer doesn't apply and I'm going to give zero points. And mentoring is probably a little bit, but not as strong as collaborative. And you just go down each and every answer.
Next answer option – "Changing strategy based on progress" – suits the 'Authoritarian' result, since that is a little more decisive than a collaborative or mentoring and so on.
You'll go down each and every question and assign points back to these different results. And the reason three to five is kind of our sweet spot is convenience balanced with accuracy.
Imagine with our example question, if we had 15 different types of results, we would have to assign points for fifteen different types of results for each and every answer.
And that gets very complicated, trying to balance and make sure all of these results go well.
Now, a good trick – when I create scoring (and if I was to remake this quiz), I would use zero, one, two or three points per answer. One would be low, two is medium, and three is a high association.
The reason? Sometimes there are questions where you need a particular response to absolutely mean a particular personality type. If someone picks this particular answer, you want them to get that result.
You can do that if you've kept all these weightings quite low. Then let's say this is that absolute question, then I could give 20 points maximum to this one personality test result. And the great news is because all the other choices are quite small, by giving 20 here, you're probably going to get that result.
(Back story: the way our software works at the end of all these questions, we just count up all of these points and the result that has the most points you get as the result.)
Now, when it comes to creating good personality quiz titles, short, punchy titles are the best. We recommend six to eight words.
In this case,"What's your management style?" is my example – and that works well. Using the word you or your personalizes and makes the quiz the your site visitor think "Hey, they're talking about me – I want to take the test."
By comparison, if I just called it "The management style quiz" – that's kind of boring. You'll get fewer people clicking and taking your quiz.
Another possibility, you can put in a challenge word like 'actually' or 'really'. Going back to our example, instead of "What type of manager are you?", we get "What type of manager are you – really?"
Again, just a little more provoking. A little more compelling. And you get more starts that way.
OK, now when it comes to the personality results, there is an art to writing good results. It's not just saying, "Oh, you're a collaborative manager", you need to really go into detail and inform the reader or the quiz taker what these results mean.
And so there needs to be a mix of both good and frankly, a little bad about each type, because, you know, each personality type has its strengths and weaknesses. So, for example, a collaborative manager, you could write "You have a more Democratic style of leadership. You solicit feedback. The good news, this collaborative style of management could be powerful at building teamwork. OK, that's brilliant!"
However, I balance it with some things to work on. "You should take extra steps to make sure that collaboration doesn't slow your team down, because if you collaborate, collaborate, collaborate, sometimes people just need to make a decision."
So this is a balanced personality test result. And you'll see I do this for each and every one says like" 'Authoritarian': "Calm, firm leadership, keep things on track. Brilliant. But a word of caution if you're have 'I know best' attitude and try and make all the decisions, micromanagement can de-motivate your team."
So again, balance.
When you write your personality test, we have what's called a 50 50 rule where you should spend 50 percent of your time on the results and 50 percent of the time on questions. Because I get to the end of a personality test and just get this title "Authoritarian", I'm not going to share it. It doesn't seem very insightful to me. And that doesn't reflect well on your site or brand. However, if there is a result where people read it and think "Wow, this test really 'gets' me, that is going to reflect well on you."
They're going to share it socially because people love to share what they discovered about themselves with their friends. And also it's going to look well on you as a brand or a site or if you're a life coach or whatever you're talking about through your quiz.
OK, one other tip about using Riddle personality quiz maker is you can also go into our customized step and we give you a number of cool little options. The one I love to point out is our extended personality results overview.
Now, this is weird, but we've been doing this a long time – we've found that people love to see not just what they their main result is, but how they did on all the other possible results. I'm going to turn this extended overview on and I'm going to show three results because, again, there were three personality types.
I'm going to show all the types. If I had five that I could select, I want to show all five.
As I go through taking this example personality test – here are some other tips.
We also recommend between three to four answers, and really good impactful images you'll see here. Use images that have people looking at the camera so it catches the attention of the user.
You notice on question seven, I've selected an animated GIF. They're super fun – but don't overuse GIFs because they can get a little distracting. However, around question seven or eight of a ten question quiz, adding a GIF is a nice way to add a little bit of energy, a little bit of motion and keep people engaged.
OK, here's the last question. And now we get our lead form, which I'm going to skip in this case. And here are the personality test results. So, we got 'Authoritarian' plus here's hopefully some insightful result information.
We've added a call to action button, linking to suggested content about advice for authoritarian leaders, before we show the extended personality results.
So in this case, I was forty seven percent authoritarian, but also I did quite well in mentoring. And you can see that for each result type, "OK, well I got 47% here, 29% here and so on."
Okay this video is already getting a bit long – we're quiz geeks and get pretty excited about crafting an effective personality test.
If you have any questions about how to make a good personality quiz, just use our support chat and you'll get myself, my co-founder Boris our entire team.
We don't have an outsourced support team. All of our engineers and our co-founders, we all answer support and we all race each other to be first.
So if you create a new chat and type in a message, all our phones will go off and we will race to answer you first.
I should tell there is a monthly beer competition involved – the first person to answer gets points.
With beers involved, if you have any questions, ask us and we will get back to you right away.
That's Riddle and our personality test maker. Any questions? We look forward to hearing from you.
Happy Riddling!