For our European customers, we'll need to add VAT (Value Added Tax) to the prices of each of Riddle's quiz maker plans.
No one likes taxes – but it's a legal requirement for most European countries.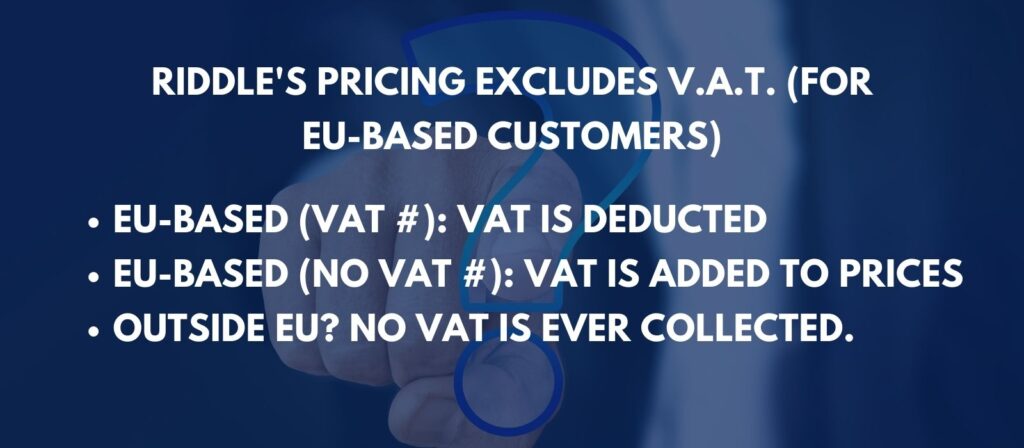 EU or U.K. business with a valid VAT number? You can enter that during the purchase process – and have VAT automatically excluded.

For example, a French business with a VAT number would be charged 39 euros (+ no VAT) for our Basic monthly plan.

EU- or UK-based, but no VAT number? We would need to add the VAT to your purchase. The VAT rate is the VAT rate of the country of your residence.

With no VAT number, the same French business would be charged 39 euros (+ 20% VAT or 7.80) = 46.80 euros for our Basic plan.

German company with or without VAT number? As Riddle Technologies AG is also a German entity, we will always need to add VAT to each plan.
(If you're not based in Europe, you can ignore this post – VAT is only applied to European customers.)
Are you a company – but don't have your own VAT ID?
We highly recommend you consider registering for your own VAT number.
You'd essentially get from a 19% to 25% "discount" (depending on your country) on your business purchases – not just with Riddle. It's definitely worth signing up for.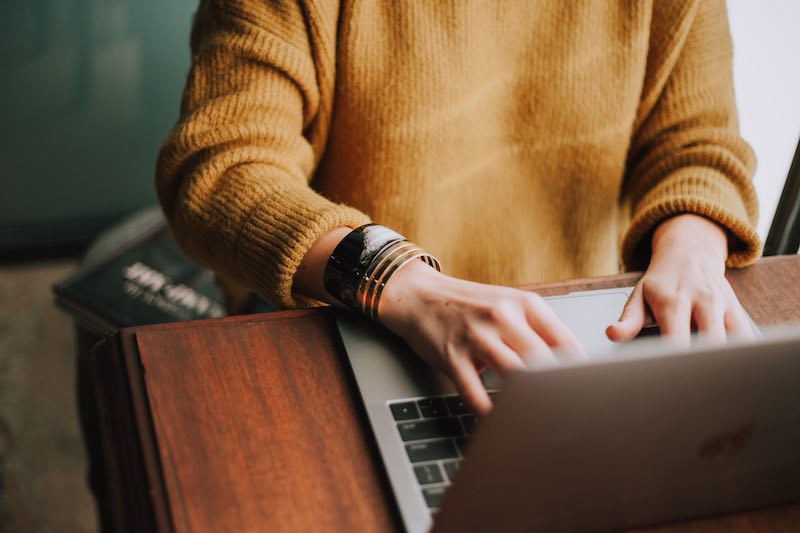 Example – VAT savings
Let's show an example – imagine you're a French firm that wants to sign up to Riddle's Business plan.
You could choose from either our monthly or our annual plans:
| | | |
| --- | --- | --- |
| Pay monthly (with no VAT number) | Pay monthly (with VAT number) | |
| €299.00 | €299.00 | |
| + €59.80 | €0 | 20% VAT |
| | | |
| €358.80 | €299.00 | Cost per month |
Quiz maker pricing – how to deduct VAT
Here's how you can easily add your VAT number to your quiz creator subscription.

If you forgot to add your VAT number, we can often just add your VAT number directly ourselves.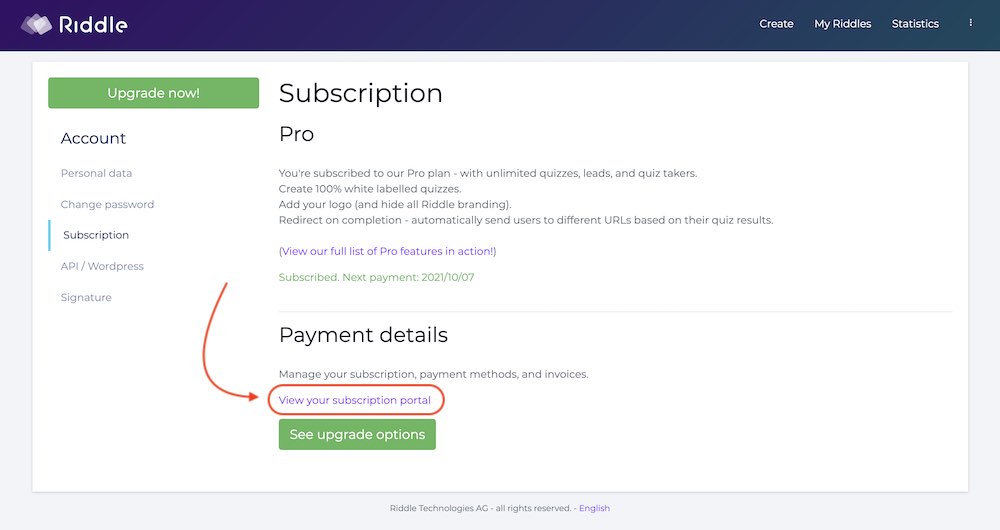 Click on the 'Account' section: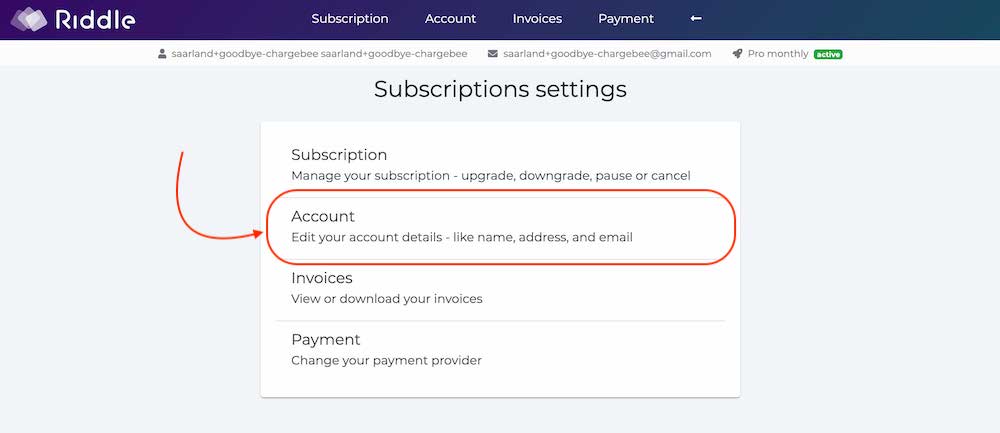 And then 'Edit' under 'My data':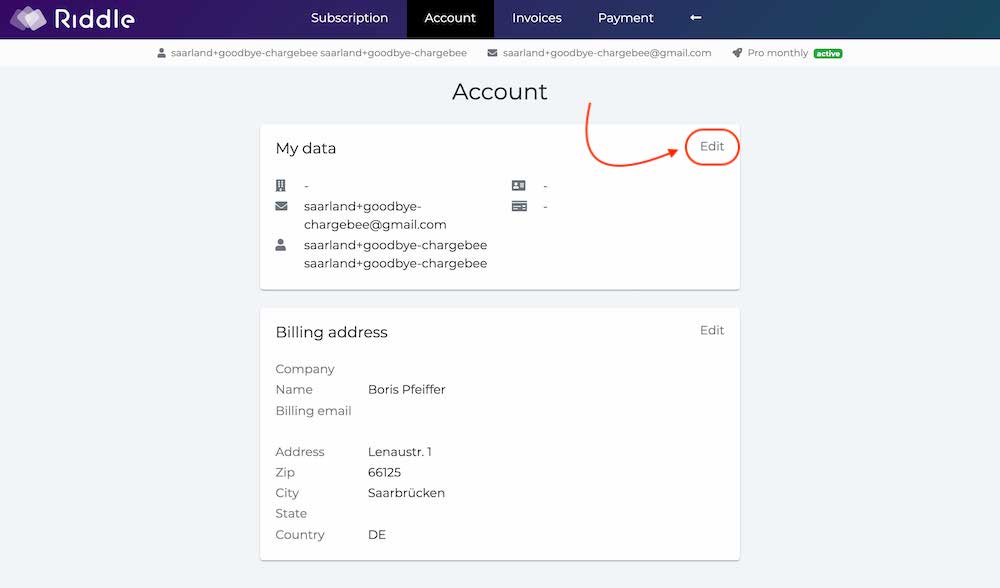 You can add your VAT and PO #: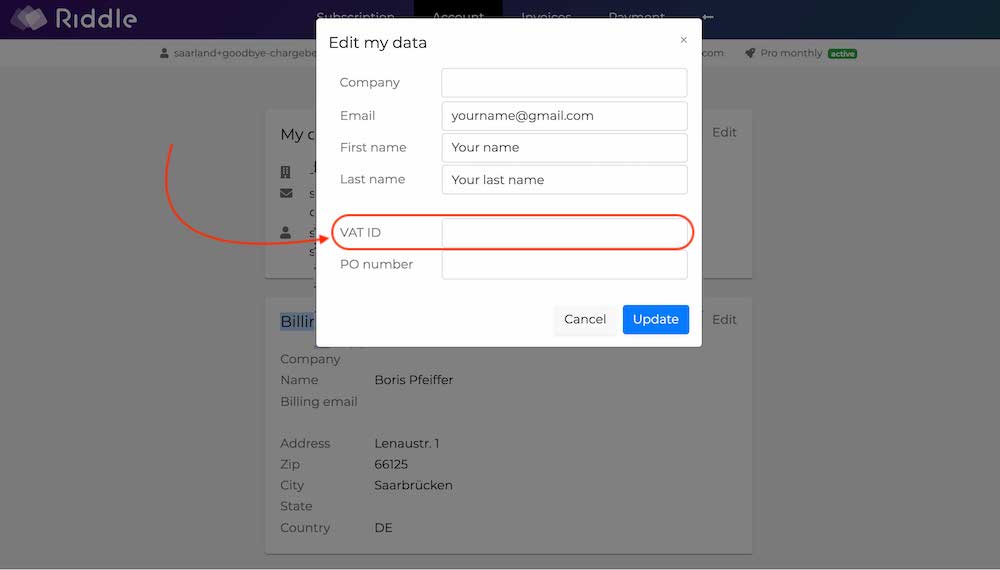 Any questions VAT and our quiz maker pricing?
Please just let us know on support chat.

We're happy to answer questions about VAT and our quiz maker subscriptions – and our team is super fast at responding. You should get an answer in about two minutes flat.