Riddle is a fully GDPR-compliant quiz maker – so we give you maximum flexibility on how and where you'll save your leads and data.
To save your leads, you have several options.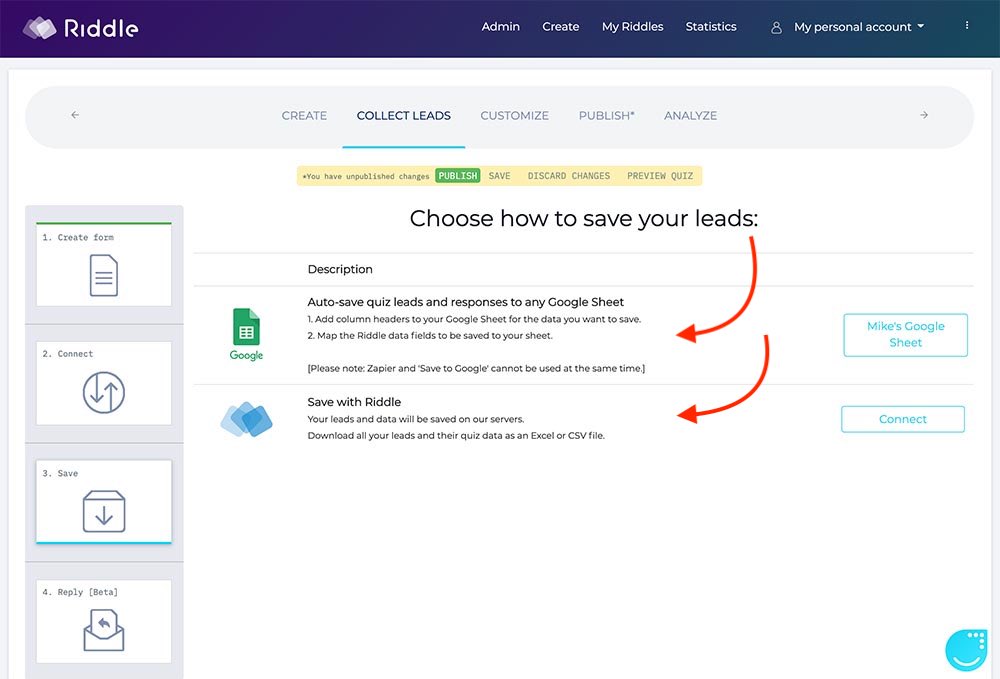 'Save with Riddle' – store on our servers
Save them with Riddle on our secure servers in Germany. Saving them there is GDPR compliant but you might want to ask us for a custom Data Protection Agreement (DPA) in case you ever need our support team to access your account and help with lead collection. Otherwise, the data is only accessible to you.
When you save your quiz data on Riddle's servers in Germany you can download them as a CSV or XLS file.
By using our lead management tool, you can also review all the data stored for a particular email address and safely delete that data. This is a key GDPR requirement.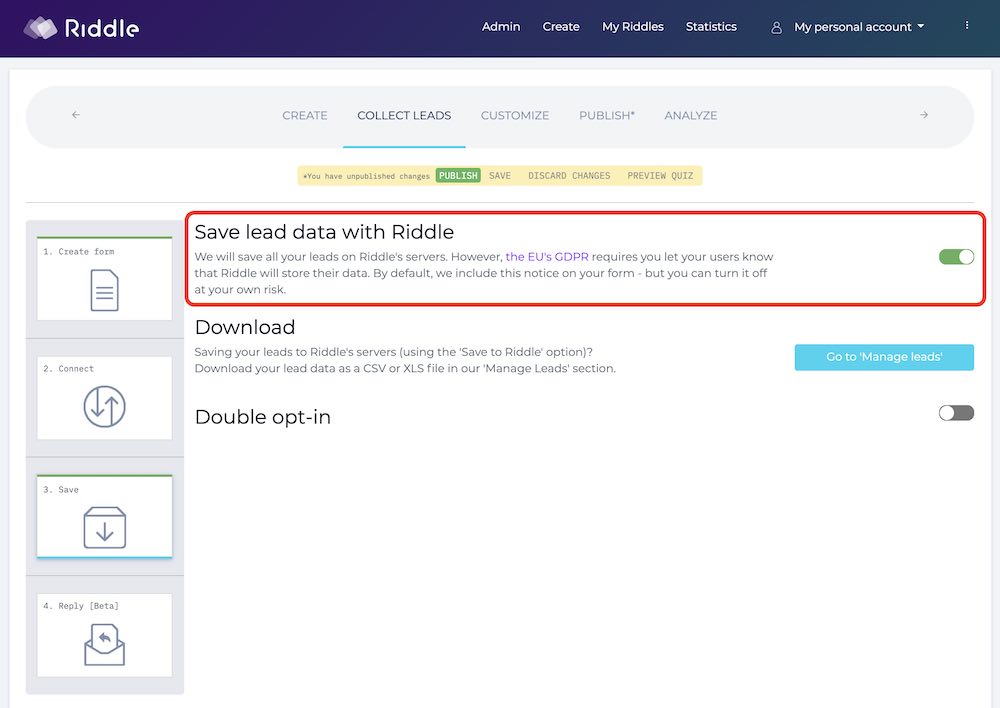 Please note – as part of our GDPR-compliance, we suggest to include this text on your form – explaining how we will store your audience's data for you. We add this automatically, but if you are not saving any data from EU citizens and are not based in the EU, you might be allowed to disable this.
Downloading your leads (with 'Save to Riddle')
When you're ready to download your leads and their quiz responses, you'll want to head over to our 'Manage leads' section.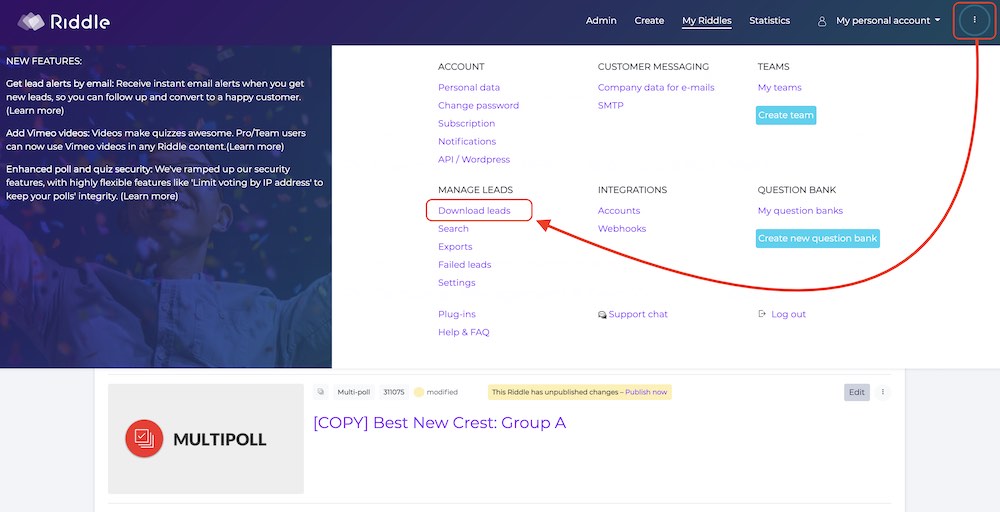 One note – if you make text/structure changes to a published quiz (like adding a new question), all subsequent leads will be stored in a separate Excel or CSV file.
This is because there will be more possible columns in your file – we don't want to cause any data issues with your previous leads.
Save in Google Sheets (Google Docs)
We're big fans of saving leads and quiz data to your Google Sheets account (part of our Riddle Pro and Team plans). Every lead is automatically sent over – so there is no need to download and re-upload XLS files.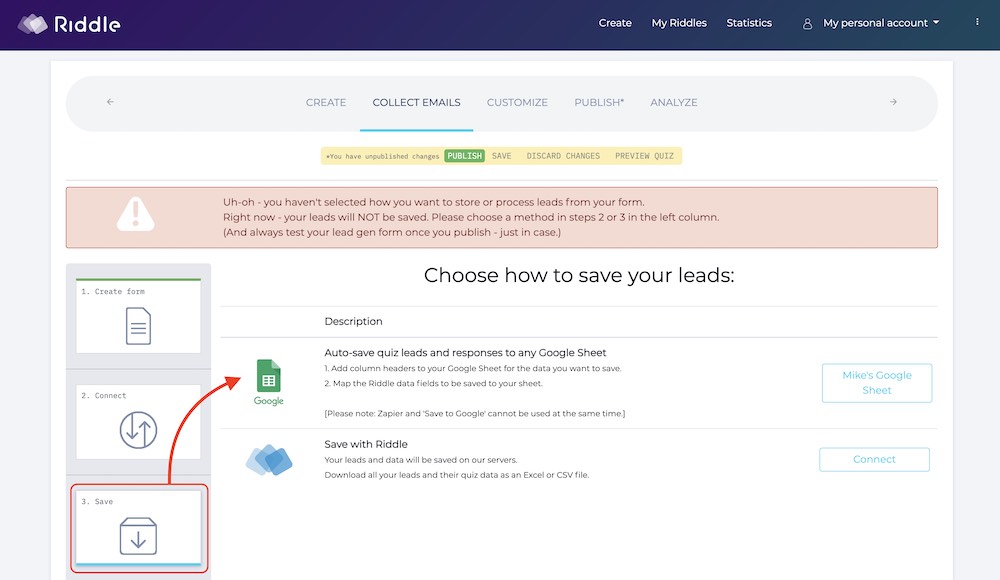 You'll want to check with your data protection folks – Google Sheets are saved with Google's servers, so that might not meet your particular company's GDPR policy.
Send to a CRM like MailChimp or ActiveCampaign
You can also use Riddle to automatically send your data to your email software – such as ActiveCampaign, MailChimp or AWeber.
Or you can use our Zapier app to connect to over 3,000 software applications – no coding required!
******
Not a Riddle user yet? Try a free trial – no card needed.