At Riddle, we like keeping things nice and flexible for our brands and publishers. You can easily sign up with no setup or administrative fees – and you may cancel at any time.
This carries over to our payment options:
Credit card – Visa, Mastercard, American Express
PayPal
Direct debit – all 32 EU/EEA countries + Switzerland, UK, and (coming soon) the USA
Pay by invoice – all annual plans
You'll receive an invoice every month – and you can also add an extra billing contact (if you'd like them to automatically receive a copy).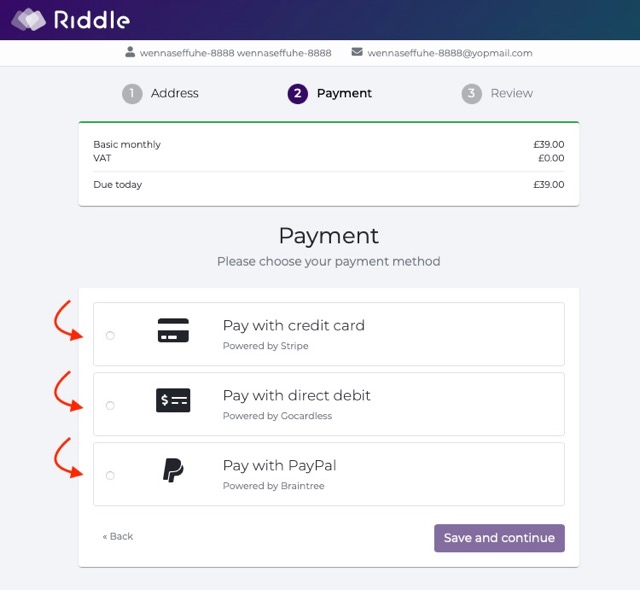 Would you like to be invoiced?
Sure, we'd be happy to invoice you. However, paying by invoice/bank transfer is a much more manual process.
We only offer pay by invoice/bank transfer for all of our annual quiz maker plans.
You can select this option in our subscription portal: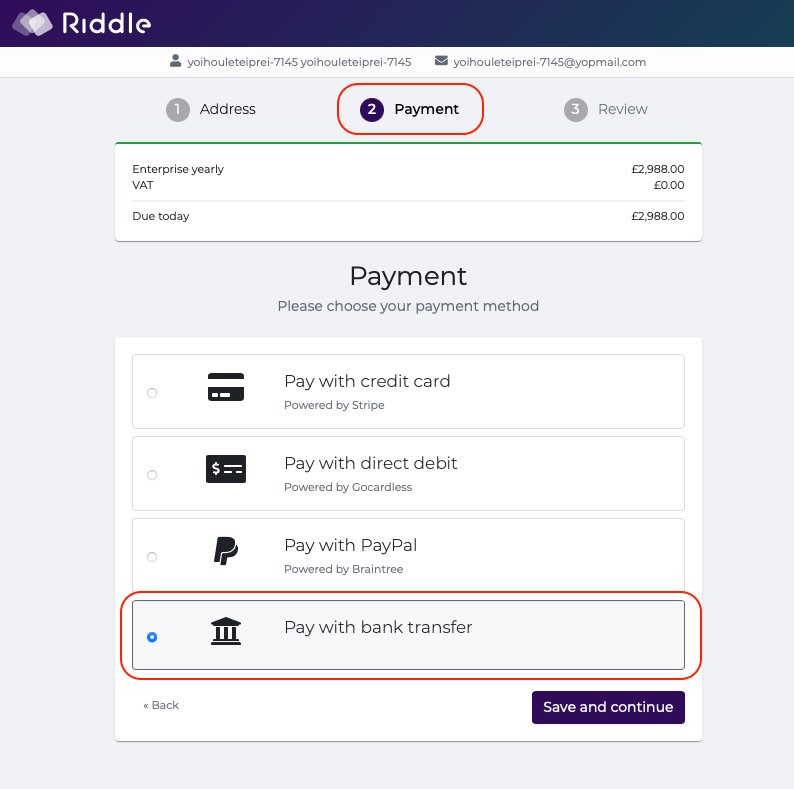 Our payment terms are immediate payment – not net 30.
We send out pro forma invoices 30 days in advance, to help give finance teams time to process and issue payments.
Unpaid invoices – what happens next?
Riddle is a SaaS business – and our low pricing model is based around automatic payments.
Please note – we reserve the right to temporarily suspend service and unpublish quizzes due to lack of payment.
But we never take this step lightly.
We will send you up to seven emails and alerts, so you will have plenty of time to sort out any payment issues.