View and download all your Riddle quiz maker invoices
Sheesh, keeping your finance folks happy is a full-time job. They (understandably) want to know about every payment made using a company credit card. The good news? You can easily get copies of all your invoices:
Click on the '…' menu in the to righthand corner of the screen.
Select 'Account' => 'Subscription'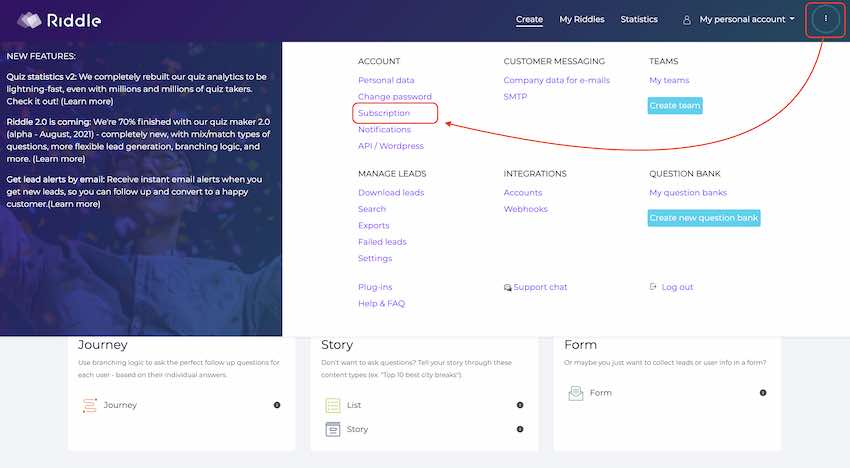 In 'Payment details' => click on 'View your subscription portal'.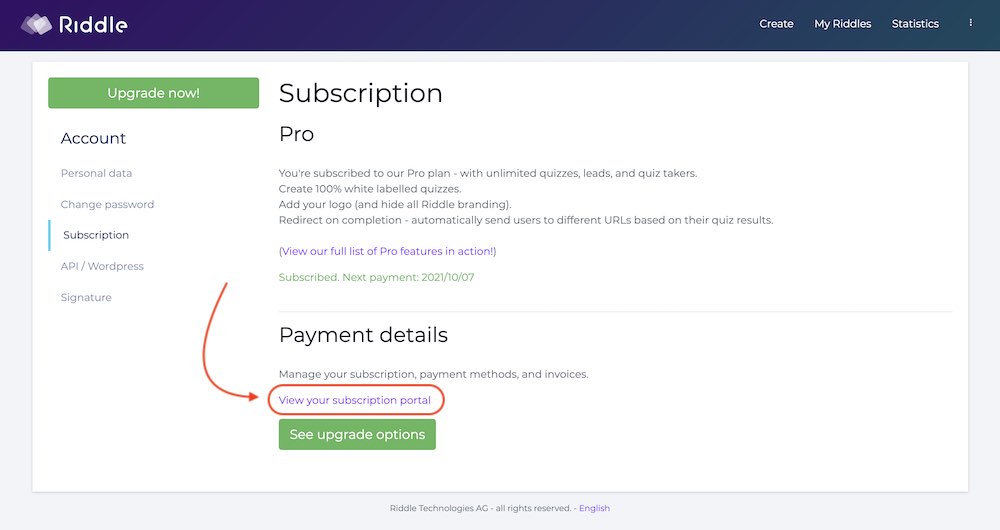 Next up – you'll want to click on 'Invoices', then download any invoices as a .pdf file.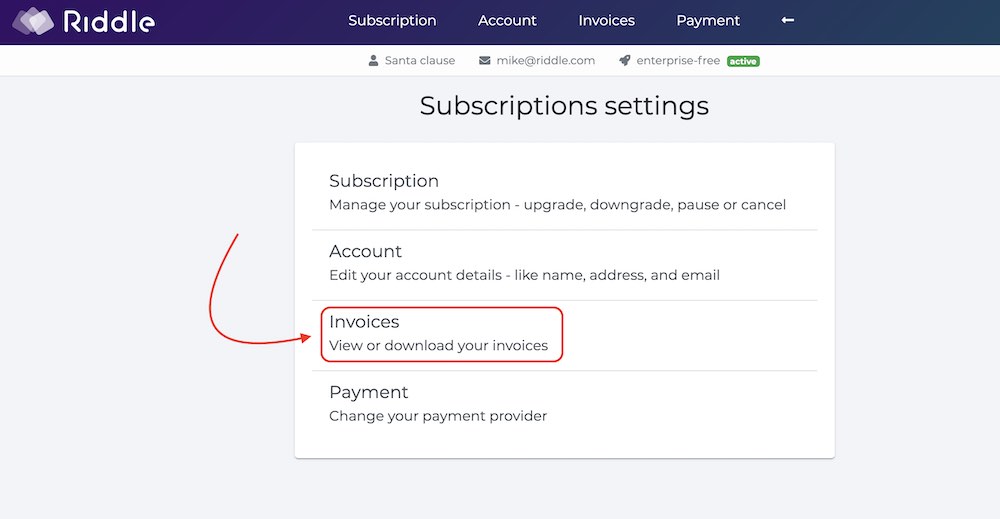 Add a billing email address
You can also save time – and automatically send your invoices to your finance team.
You can add an extra email address by following these easy steps:
Click on 'Account'
Then 'edit' in the 'Billing address'
Complete the 'Billing email' field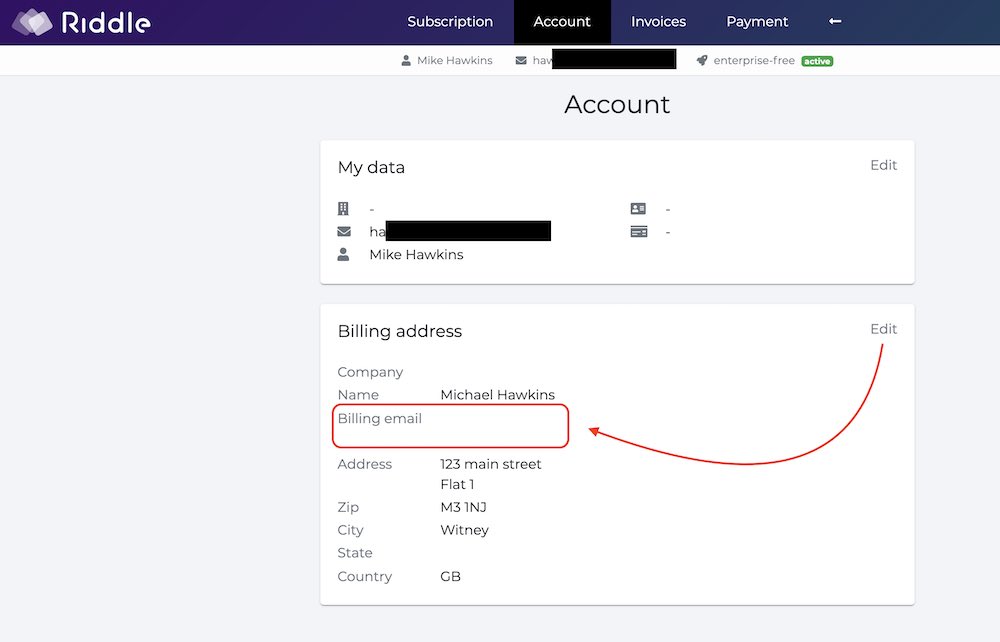 Video: How do you download your invoices?
Transcript:
(We love adding a transcript to our help documentation – it's part of our push to be an accessible quiz maker. Text is often much easier for screen readers and other accessibility tools.)
Hi there. My name is Mike and I'm one of the co founders here at Riddle. In this short help video, I'm going to show you how you can easily find and download your invoices.
So, it's super easy. Just go click on the top right hand corner and you'll click on subscription, and this will give you access to all of your important account details.
Next, we're going to go to Payment Details and 'View your subscription portal', which takes us into our custom payment section. So you next want to pop into 'Invoices'.
Now, if I had some invoices, I could download them here as a PDF file.
One other really cool trick is that often you might have a finance or accounting team that want copies of all your invoices. So instead of having to download an email, what you can do is actually make sure your email address, but also add another email address here.
So every time an invoice is generated, you'll get it by email, and your accounting team or your card holder will get it as well.
So that's just something we recommend.
But there you go. Any other questions, please let us know you can always reach us on support chat, and we normally responded under two minutes… nice and fast!

Any questions? Just give us a shot.
Thanks so much and Happy Riddling!