Quizzes are brilliant for engagement – and lead generation. We let you download your quiz data as a CSV file, for easy import into Excel or any other data software.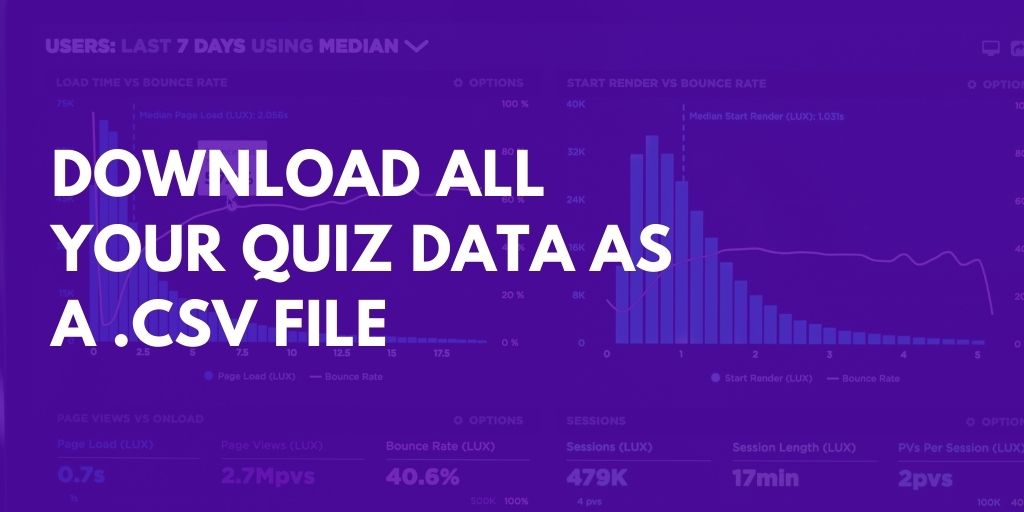 Sure, we also have a rich and flexible analytics module. You can use our 'analyze' step to, well, analyze your quiz's performance – to see what's working, and how to improve it.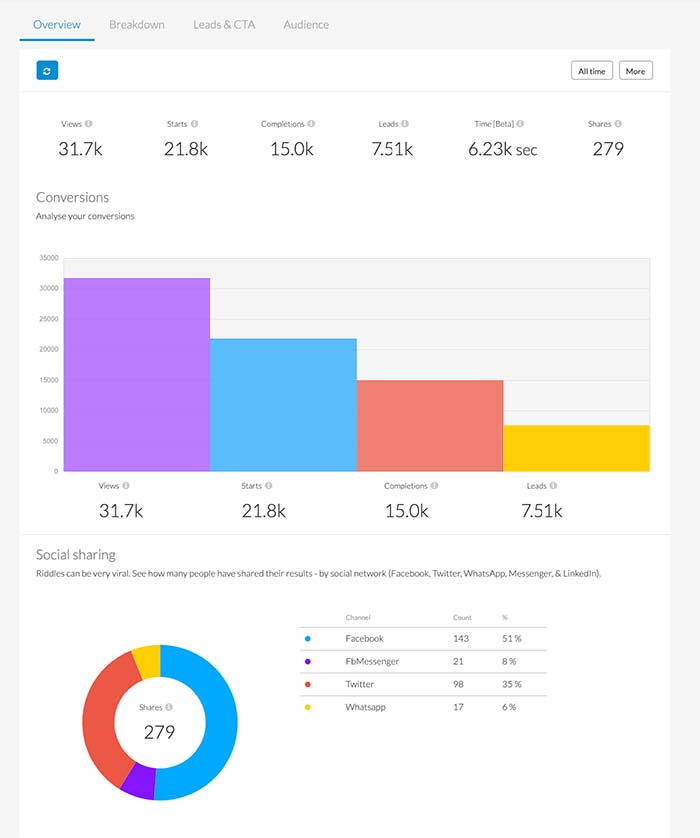 But what if you want to get the raw data – and crunch or display the numbers in Excel or any other data tool?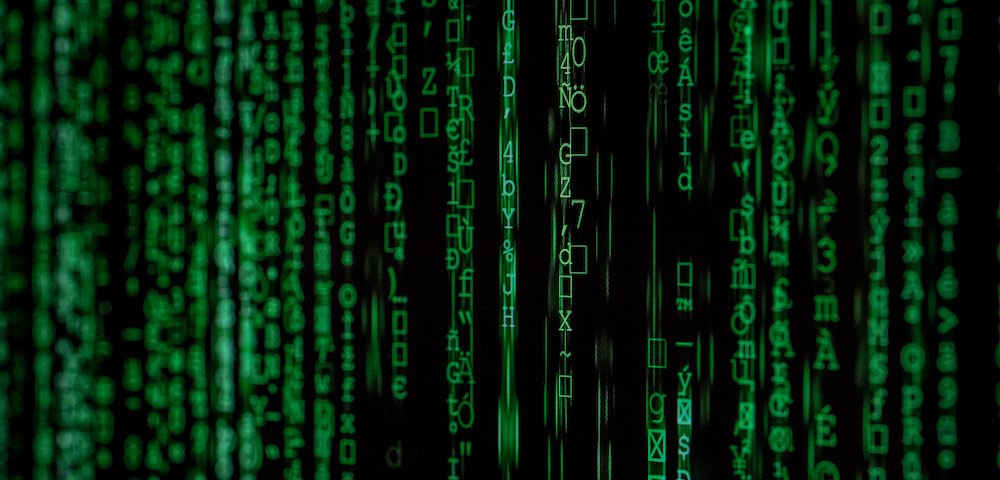 How to download quiz statistics?
Easy – for our Pro or Team plan subscribers, here's how:
Edit your Riddle content
Go to the 'analyze' step
Click on 'download', then select 'CSV'
(Our PDF option will be coming soon!)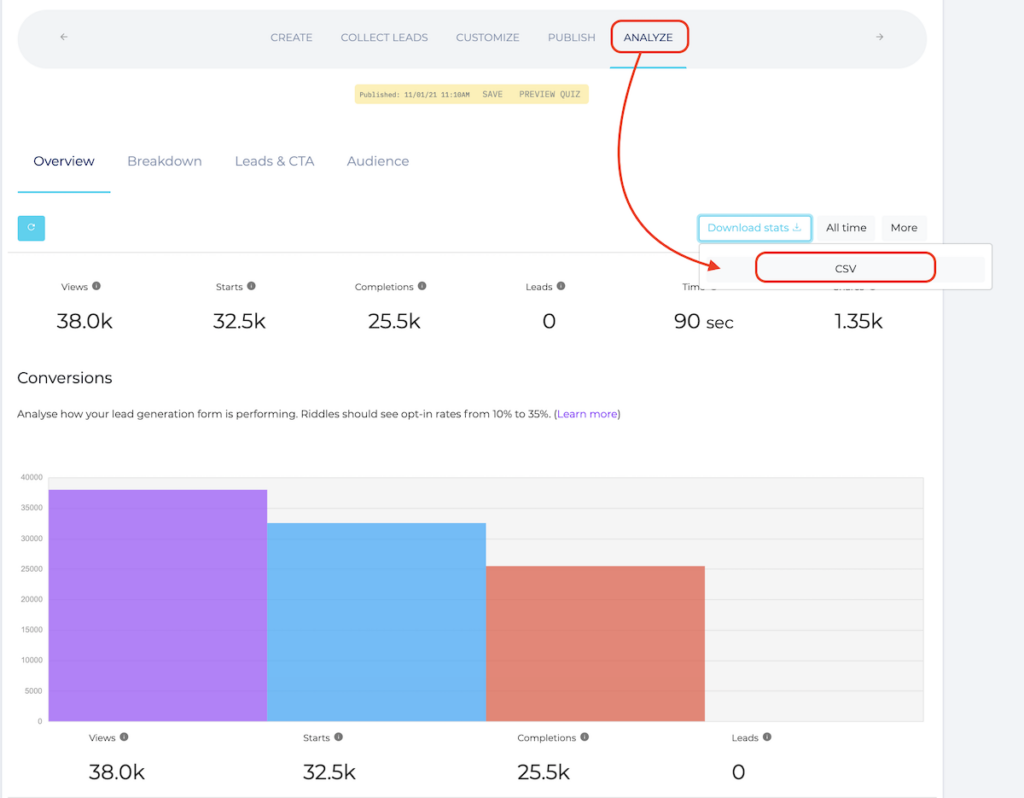 CSV quiz statistics – files
When you download your quiz stats, you'll receive a .zip file with several different files.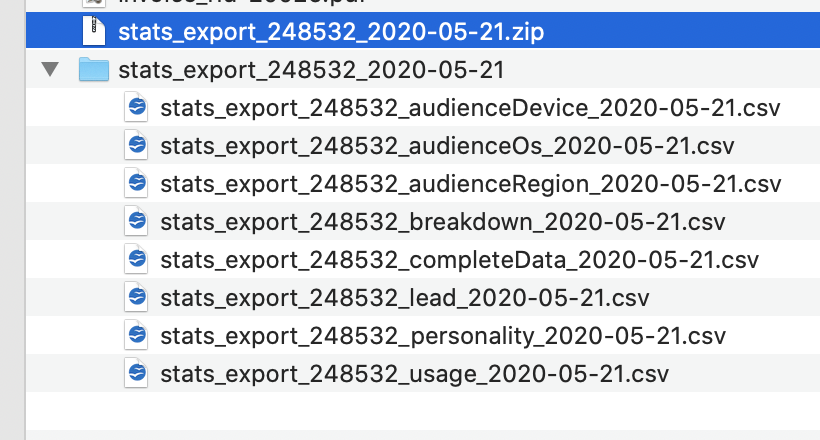 For added flexibility, we give you these daily views of your quiz takers' data:
By device
By operating system
By region
Question and answer breakdown
Lead generation form performance – views/skips/submits
Results – which quiz taker got which result
High level stats – views/starts/completes, plus a breakdown of shares by platform (Facebook, Twitter, etc.)
Complete – this is our 'everything and the kitchen sink' option. It includes the entire data set (including all the above reports) for one easy source to import.
How to use your quiz statistics data
CSV files are very flexible – and can be imported into most data programes like Microsoft Excel and Google Sheets.
We recommend:
Using the 'Complete Data' report
Create a pivot table and import that CSV
Select which fields you need – and create custom reports for your stakeholders.
Another option – check out Google's Data Studio.
It's a super powerful and slick way to make visual reports based off CSV files – around your specific requirements.
Any questions about CSV quiz data?
We're always happy to help out.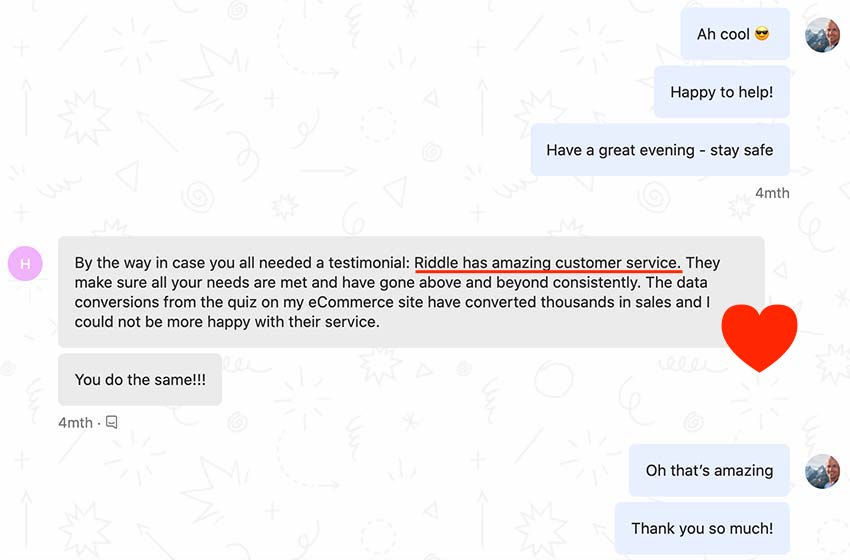 Ask us anything – from 'What are some key quiz statistic benchmarks?' to 'What are the most common ways to improve a quiz?'… we've got you covered.
Seriously – we love to help, from our CEO Boris on down. So ask away – on support chat or by email (hello@riddle.com) – we're looking forward to chatting with you.