We're super excited – our new text editor is awesome, giving you loads of creative options with your quiz text.
(But if you want even more – check out our CSS quiz editor or custom font options.)

Formatting options:
Change font sizes
Add super- and subscripts (x2 and x2)
Insert emoji
Riddle Pro or Team subscriber can also:
Customise quiz text font colors
Add a font background color
Edit text HTML for maximum creative control
Insert pictures – for extra graphic punch
Create tables – ideal for displaying information to the reader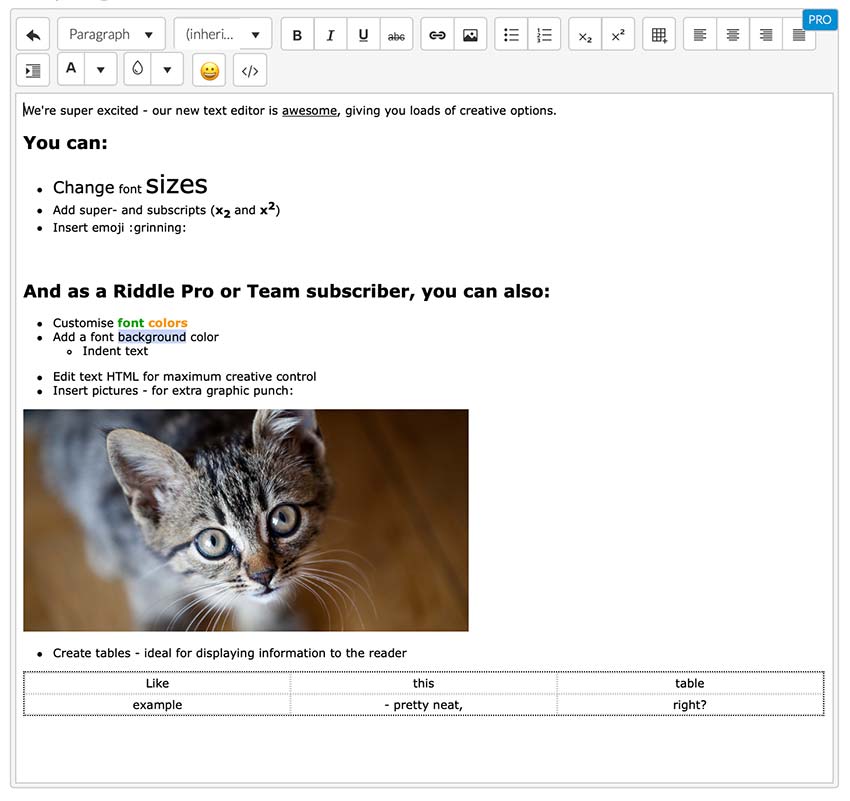 We're pretty excited about this new quiz text editor – and hope you find this useful.
But of course – any questions about this (or anything else quiz-related), just give us a shout on our support chat. We're always happy to help!
PS. If you're interested in the tech geek side of things, our text editor is powered by Kendo. Brilliant software – highly recommended for other startups!