You can edit images directly within Riddle's online quiz maker. We added Pixie's image editor to our quiz creator – so you can quickly make changes to images, all from within our quiz creator. This saves time and effort – you won't need to use Photoshop or other tools, then re-uploading to Riddle.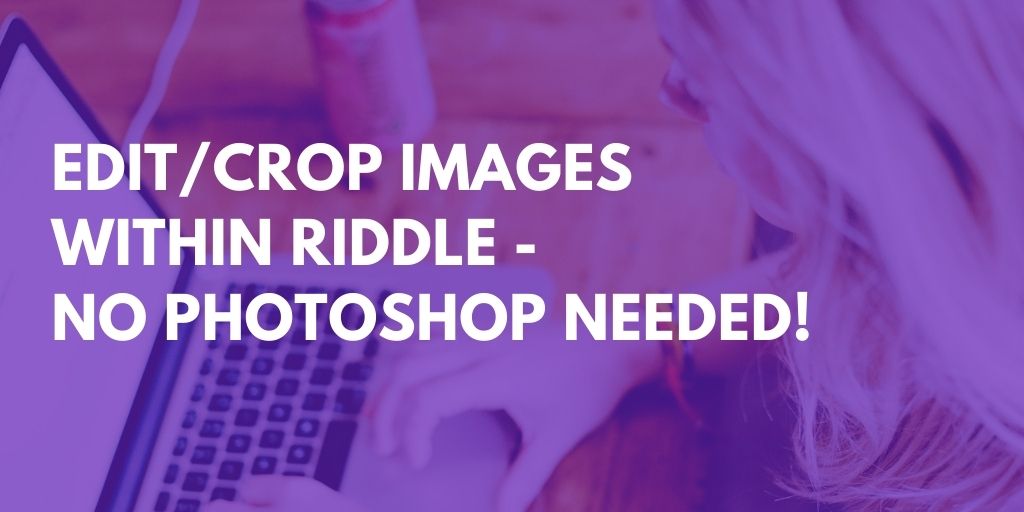 The idea?
Let you quickly choose images then crop or add text, filters, and other effects – all within Riddle. Fast image editing means fast quiz creation – and no need to ask your designer for help!
(For more image tips – check out our blog posts: 'What size image work best?' or 'Choosing the right quiz image'.)
Edit images – easy steps
In our media selector, add images from Google, Pexels, Facebook, Twitter, our stock photography, or upload your own.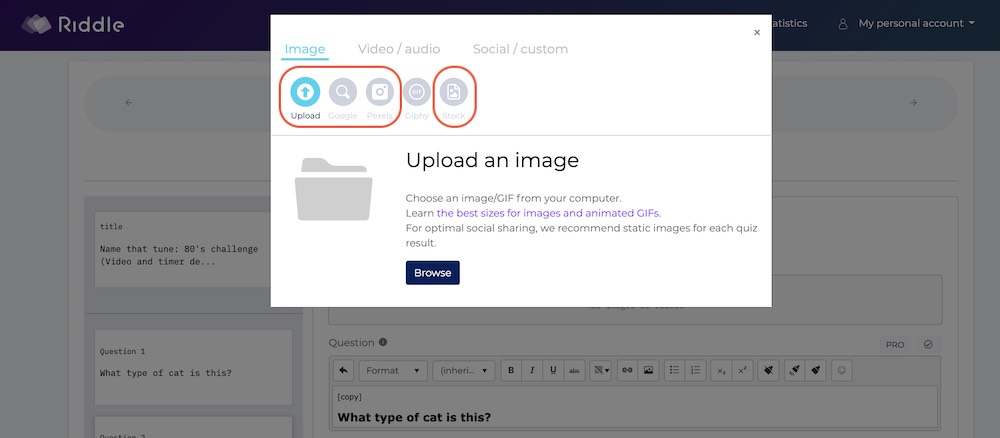 Please note: you can only edit images – not animated GIFs or videos.
Next – click on 'edit'.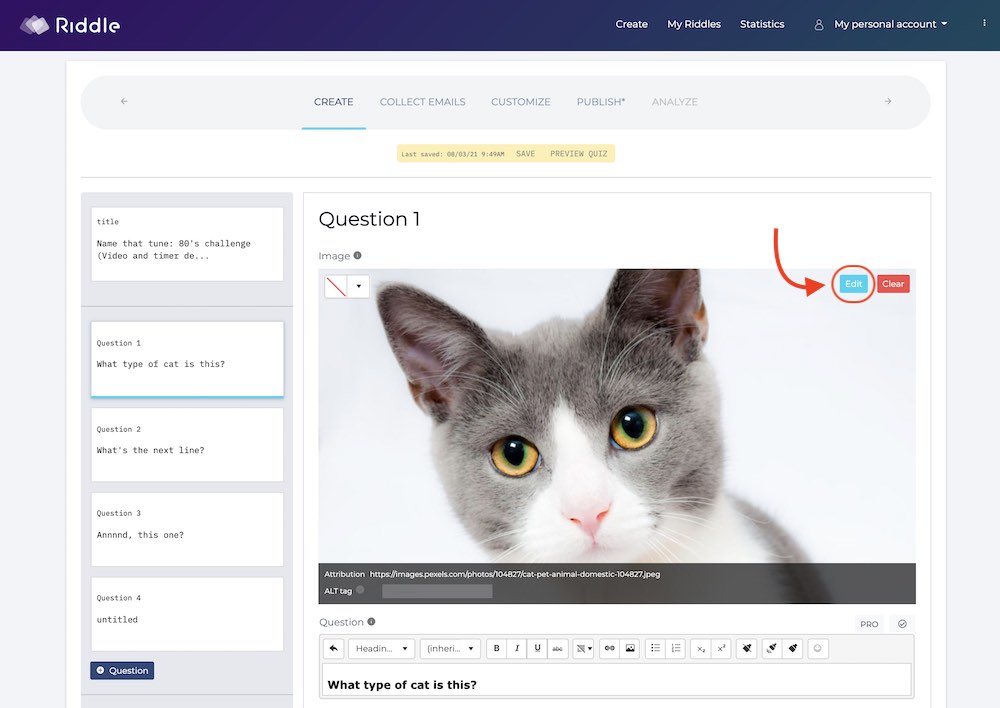 Once in our image editor, you can choose from:
Crop – Improve your image's impact by removing any unnecessary parts. And don't worry – our crop tool is locked to your quiz's layout (wide, tall, square) so your image will automatically fit your quiz.
Transform – Rotate or flip your images.
Draw – Use the brush/pen tool to draw directly on your images.
Text – Edit images and make them even more engaging by adding text (ex. add 'Great job!' to the image you display to top scorers on your quiz).
Shapes – Get creative and add arrows, circles, squares and other shapes.
Filter – Easily make your images visually 'pop' with black/white, Polaroid, vintage and other Instagram-like filters.
Stickers – Add emojis or other icons to your images.
Whew – that's one heck of a lot of creative options at your fingertips!
All finished? Click 'Save' to place the edited image in your quiz.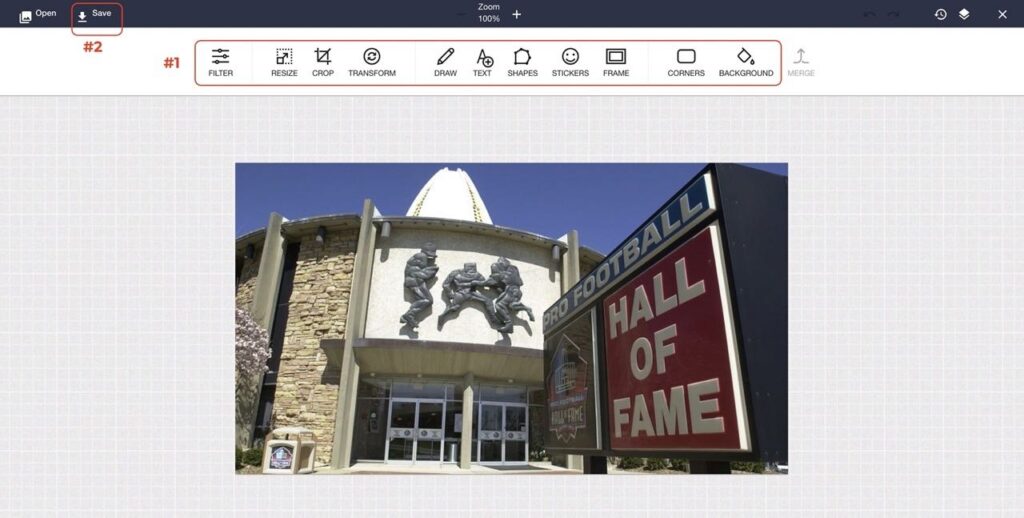 And voila, that's how to edit images in a nutshell – you're ready to unleash your inner quiz artist!
Questions about quizzes and editing pictures?
If you need any help quiz-related – from setting up the perfect quiz to how to edit images – just ask away.
Our entire team of quiz experts loves to help out – and we all drop everything to try and be the first to respond.
(There's a monthly beer competition involved – plus pride is at stake. This means you'll get an answer in under two minutes!)