2
min read
At Riddle, customer suggestions drive about 90% of all our new product features. So when our partners wanted to automatically close online polls at a specific date and time, we jumped and added this feature.
Automatically close online polls – getting started
By popular request, we added an 'automatically close online polls' option. Online polls are brilliant for engaging your audience (check out our '3 reasons to add a poll to every article' blog post) – however, much of our community wanted to get their audience feedback for only a certain time period – and didn't want to have to remember to go back to Riddle to turn off their poll.
Now you can launch and embed a poll on your site – and it will stop accepting new votes at any time and date you select.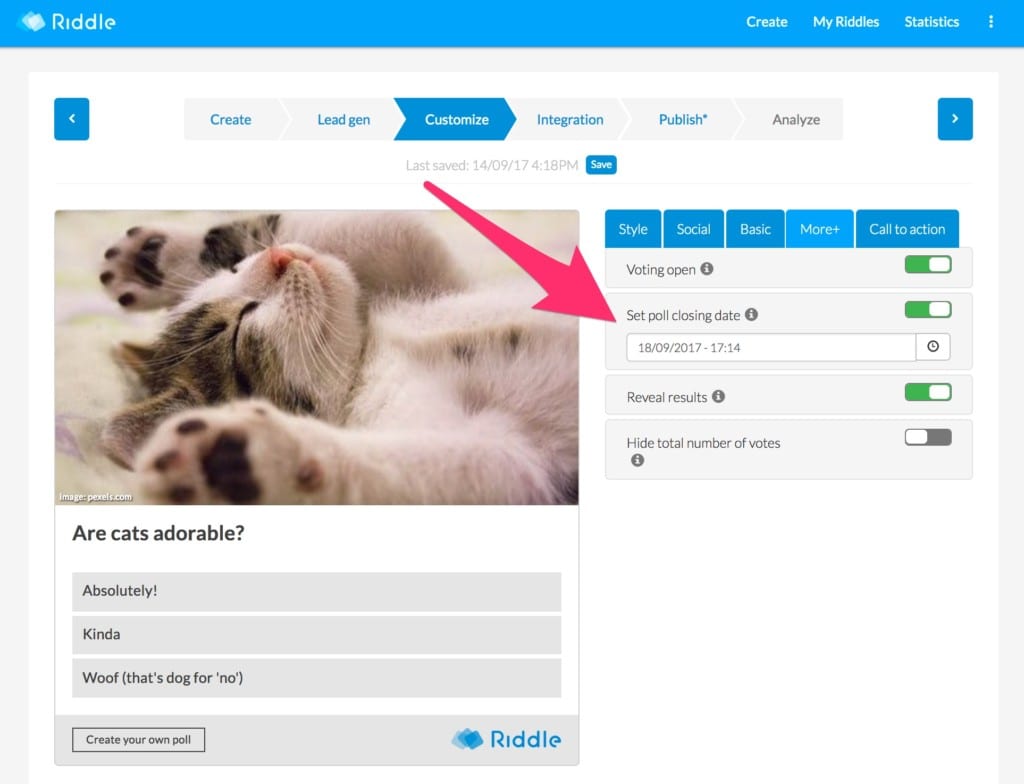 For example – imagine you wanted to get your audience's thoughts about each round of the next World Cup. They're brilliant at the time – but you also don't want your users clicking on a poll a year after the fact.
(As a user, clicking on a no-longer-relevant poll well is a bit like walking into a really boring party – you can almost see the e-tumbleweeds rolling by. Not a good reflection on your vibrant, bustling website – and a quick turn off to the new user.)
You quickly create and embed several polls – then choose the 'set poll closing date' to automatically close online polls.
Automatically close online polls – video tutorial
Automatically close online polls – summary
There you have it – another new feature inspired by and created for our Riddle community.
Online polls are great for bite-size engagement – easy to create and embed. Now you can capture your online audience's sentiment for a specific time window – without having to worry about turning it off once finished.
We hope you like it!
We also put together our best practice guide towards creating effective online polls – full of the concentrated quiz geekery we've picked up after being in the business for 15 years now.
(Have your own idea? Please email us at hello@riddle.com… we read and respond to every suggestion.)