We get asked this a lot. Isn't it frustrating to sign up for an online tool, only to find they have low monthly limits on how much you can use it?
At Riddle, we do things differently.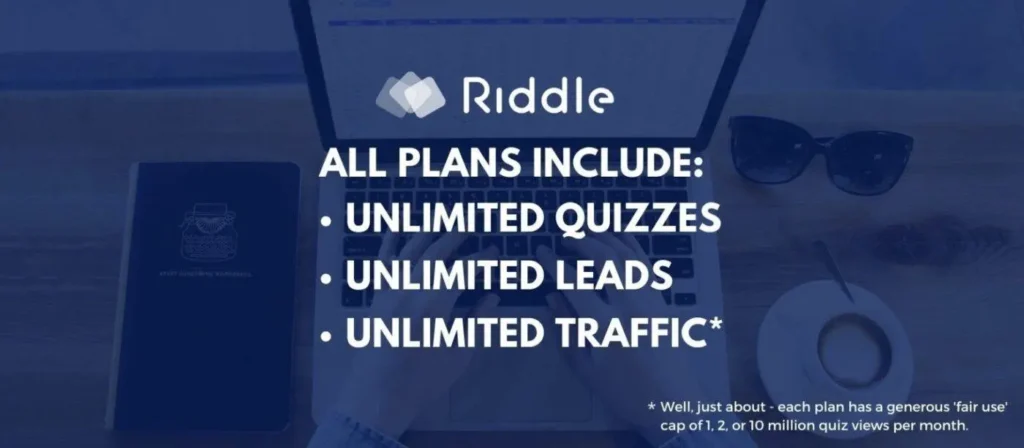 All our plans are completely unlimited – without monthly limits:
Unlimited content – make as many quizzes, polls, and other content as you want.
Unlimited quiz visitors – we don't limit how people can see or take your quizzes.
Unlimited leads & data – collect any number of leads and quiz responses.
Essential, Pro, Business, or Enterprise – every Riddle plan is 100% unlimited. Just pick our quiz maker plan with the features you need.
The only caveat? We include a 'fair use' limit of 10 million views a month. That's more than enough for 98.7% of our users – and supports our low-cost pricing model.
We're also flexible – in case your quiz unexpectedly goes mega-viral.
Don't worry – we won't charge you for the first month of heavy traffic. But after that, we'll need to pass on our increased server costs – it's just $125 for every additional 10 million views.
And we don't ever spring surprises – our team will always chat with you first.