Absolutely – we're big believers in flexibility.
You can cancel our monthly plans at any time.
Our annual plans include a discount in return for you paying in advance for the year.
You of course can cancel any time – but we can't give refunds on any unused months.
How can I cancel my Riddle subscription?
It's simple:
In the top right menu, click 'account' > 'subscription'.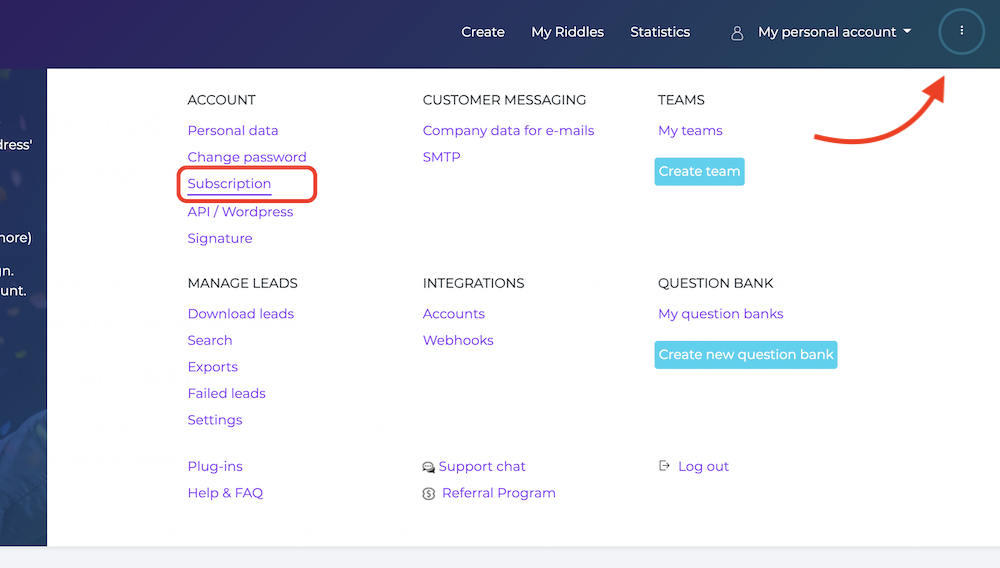 2. Then click on 'View your subscription portal':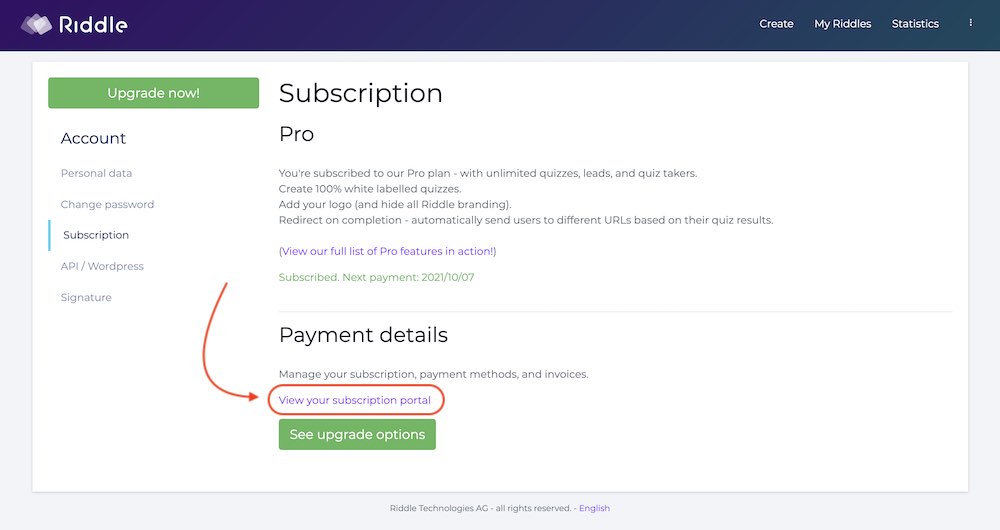 3. Next – select 'Subscription':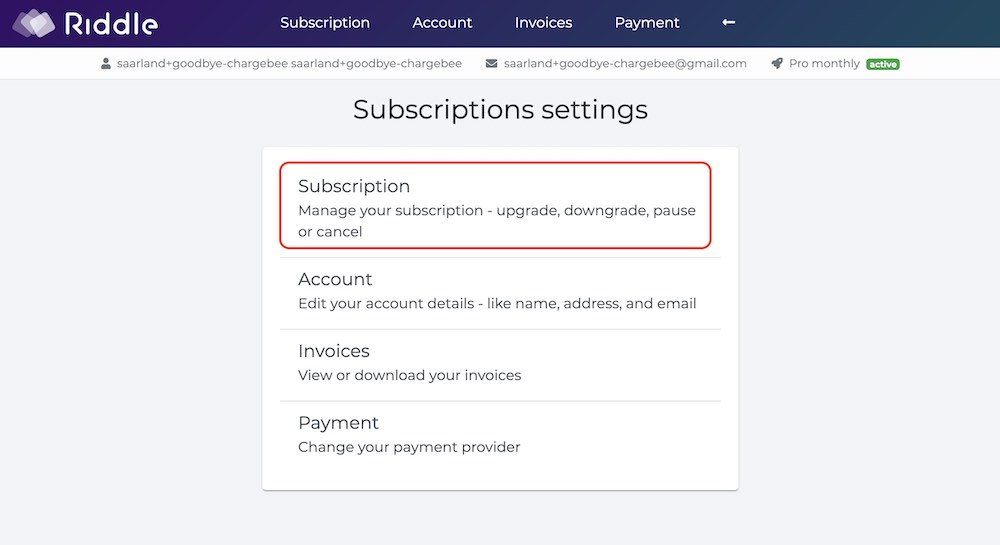 4. And finally – choose either our 'pause' or 'cancel' options:
Pause: Take a temporary three-month break from your Riddle subscription. Your subscription will auto-restart at the end of this period.
Cancel: Your subscription is deactivated until you turn it back on.

Why choose pause instead of cancel?
We designed our 'pause' option for businesses that might not need Riddle for short periods.
You will lock in your pricing – even if we raise prices down the road.
For example, some of our earliest subscribers from 2014 are still on our $3 a month plan and your content will not go offline while you are on pause.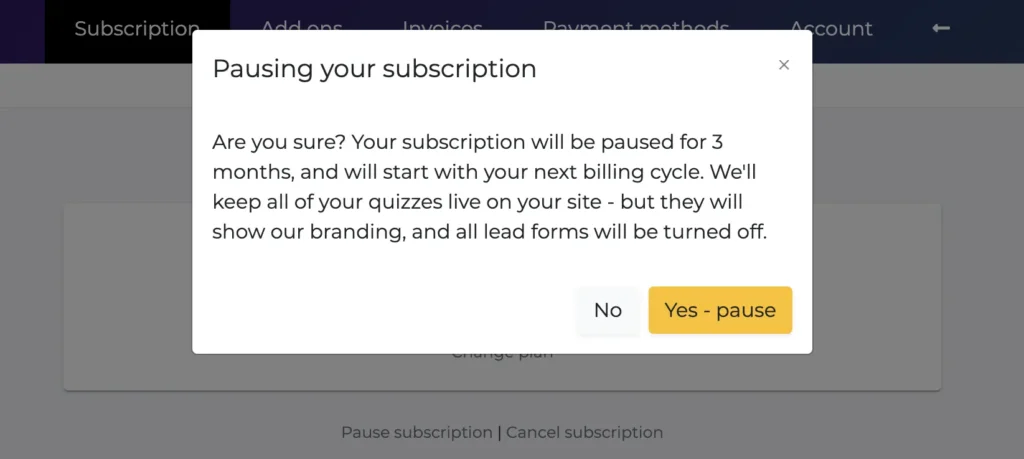 What happens when I don't have an active Riddle subscription?
Here are some more details:
Quizzes that you created and embedded on your website will go offline.
You should remove all Riddle embeds as we will serve this placeholder image instead.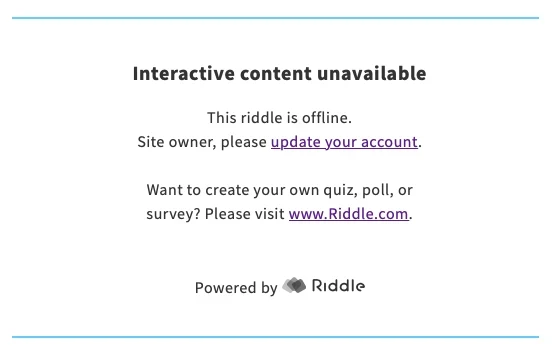 However, to stay a healthy business, we do need to limit the free usage of Riddle a bit.
If you decide to pause (instead of cancelling), some of our premium features will disappear including:
Our Riddle logo will appear below your quiz content – and any custom logos that you uploaded will not be shown.
We might show a small text box saying "Quiz Maker powered by Riddle" (or something similar) below your quiz.
If you used our CSS editor, any custom CSS you entered will be revert back to our standard look and feel.
Lead forms won't be shown – our lead collection options only work during the free trial or as an active subscriber.
Access to the stats and to the edit mode of your Riddles will be disabled.
Don't worry. This may look like a long list, but the important thing is that your quiz will always be live for your audience to enjoy, unless you cancel.
And you can always renew your subscription at any time for full access.