2
min read
Want to create your own quizzes, polls, personality tests or more for your site? Now you can use Riddle's WordPress quiz maker plug-in – to easily make and embed 14 different types of quizzes for your WordPress site.
From three kinds of polls to two lists and one heck of a lot of quiz options, let your creativity run wild:

Quiz maker plug-in: Download and install
You can download our free WordPress quiz maker plug-in here.
Riddle is free to try for 14 days – create a quiz with no need to add your credit card.
After that, our plans start from just $15 a month – for unlimited quizzes, views, and leads.
One note: Riddle's quiz maker plug-in is awesome on self-hosted WordPress.org sites, but it won't work on any WordPress.com sites.
We'd love to – but the limitation lies with WordPress.
WordPress.com does not allow any plug-ins to be used on the sites they host.
The only solution, alas, is if you were to move to a self-hosted WordPress blog. It sounds a bit daunting but it's just takes a bit of tech-savvy, or you can hire a freelancer on Upwork to help you out.
Here's a link in case you want to geek out and learn more: https://en.support.wordpress.com/code/
Quiz maker plug-in: Video overview
Here's our quick two minute overview of Riddle's quiz maker plug-in – showing how customizable and intuitive it is to get started:
Quiz maker plug-in: Alternative embed options
Sometimes, despite the best efforts of our crack squad of coders, you might find that Riddle's quiz maker plug-in doesn't play nicely with your WordPress site.
The back story? There are thousands of plug-ins and themes on WordPress – and it's impossible to test all the possible interactions.
The good news is that there is an easy fix. The plug-in is really just a short cut – so you can paste in the short code for your Riddle.
You can accomplish the same functionality using our standard embed codes though:
On the publish screen in Riddle.com (not via WordPress), copy the standard embed code.
In WordPress, switch from the visual to the text editor and paste the code where you want to see your quiz.
That will put your quiz into the post or page.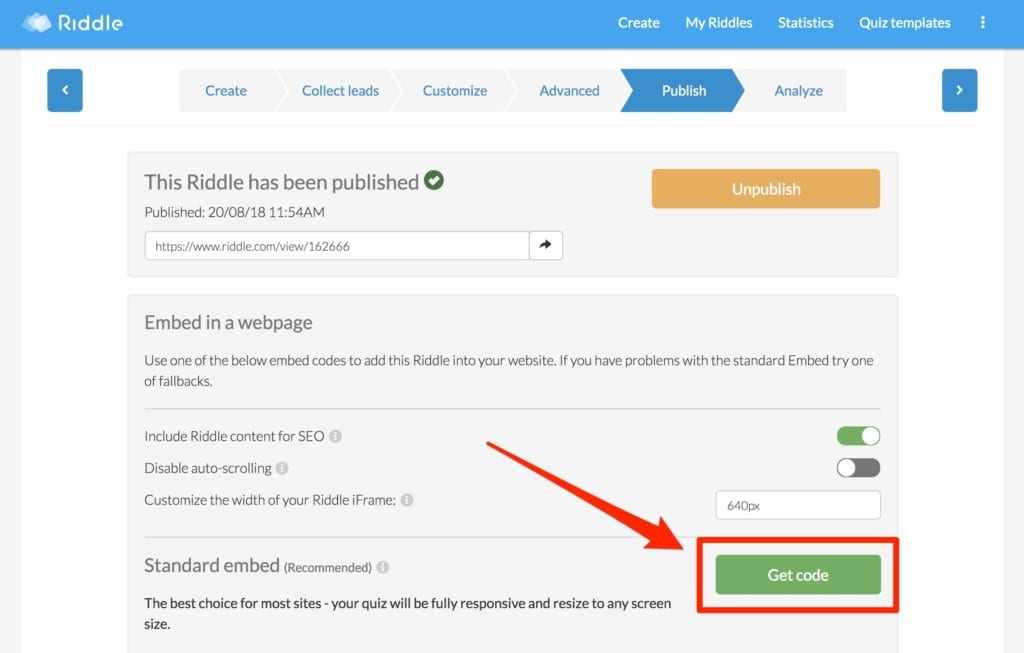 Quiz maker plug-in: token issues
One other question we get from time to time has to do with resetting your WordPress token.
When you start using Riddle's quiz maker plug-in, we create a 'token' – which functions as a high security password between Riddle's quiz maker and your WordPress site.
Occasionally, you might need to reset your token – which takes just a moment:
To access your token:
Log in to Riddle.com
Click on 'Plug-ins' in the top right menu
Copy/paste that into your WordPress quiz maker plug-in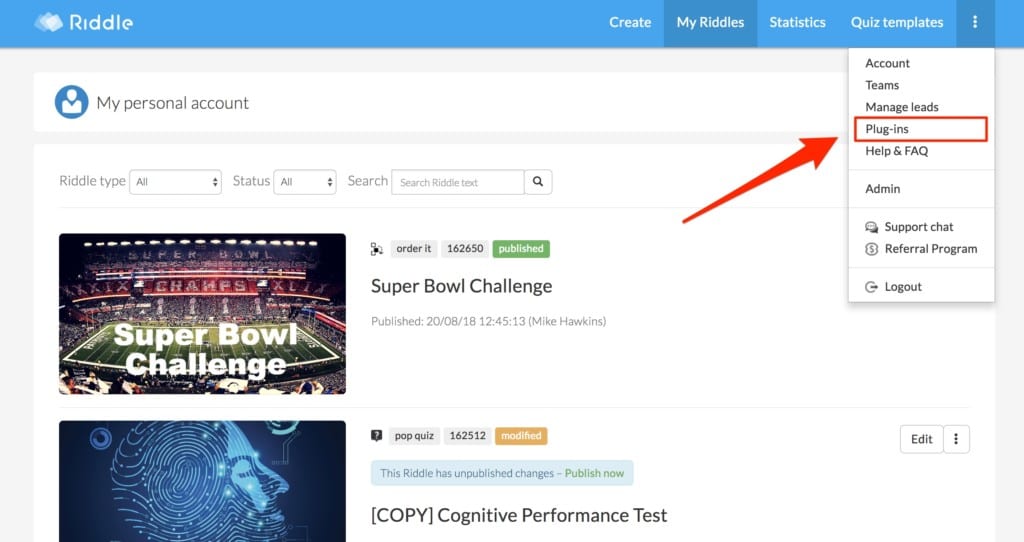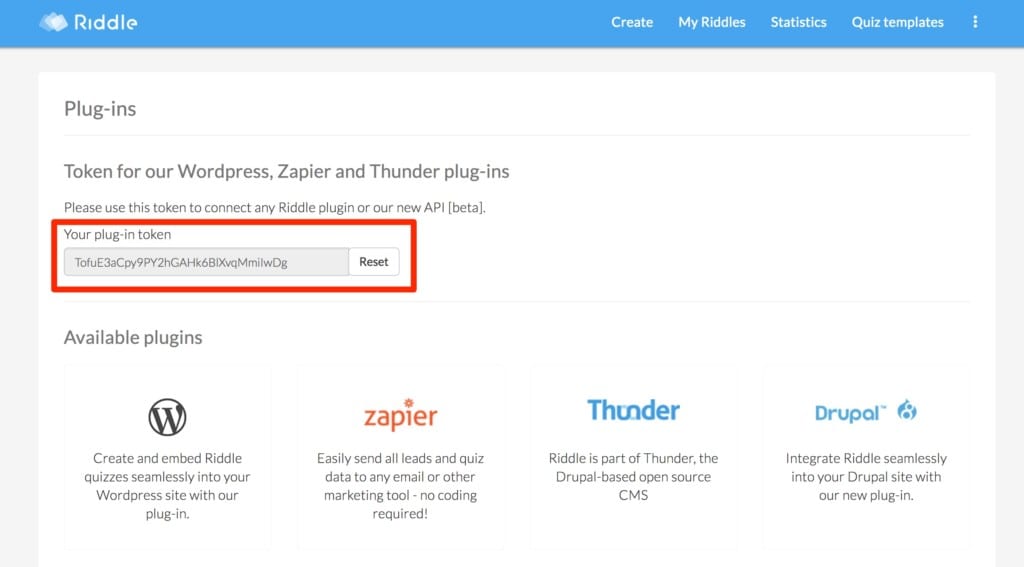 Any questions about our online quiz creator or making a quiz?
Please let us know via support chat on Riddle.com – or at hello@riddle.com.
It's rare these days – but our team are massive customer service geeks, and we respond to every message – often in under five minutes flat. Boom!