Flexible block-based quiz maker with branching logic
Riddle offers unrivalled creative options for your content and marketing teams, including:
Quizzes
Personality tests
Product or content recommendations
Surveys and polls
Contests and lead generation forms
Quickly make and embed content that gets your audience clicking, thinking, and sharing.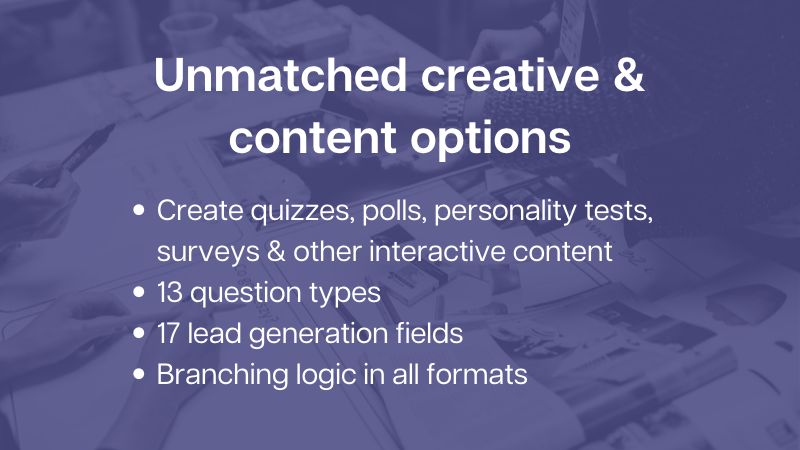 Quizzes score with visitors
The NFL's Chicago Bears make a sponsored quiz before every game to fire up their passionate fan base.
Check out their fully branded Bears vs. Patriots quiz - complete with their sponsors' logo.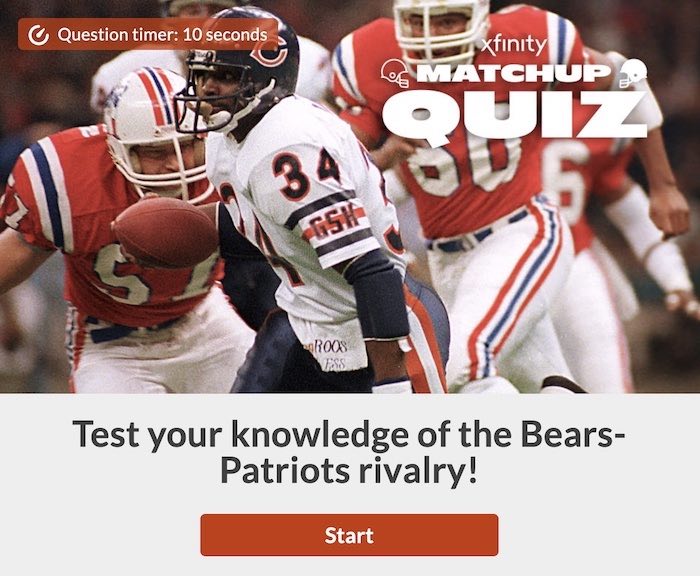 The Bears leverage our CSS Editor and upload their fonts to seamlessly match their brand's look and feel.
Make everyone a quiz creator
Join the BBC, the NBA's Chicago Bulls, Shopify, and Manchester United - and quickly add interactive content to any page or post with Riddle's easy-to-use quiz maker.
Quickly create quizzes to engage and grow your audience.
Enjoy complete creative freedom with our online quiz creator (100% white-labeled).
Seamlessly your quiz to match your site's brand and style.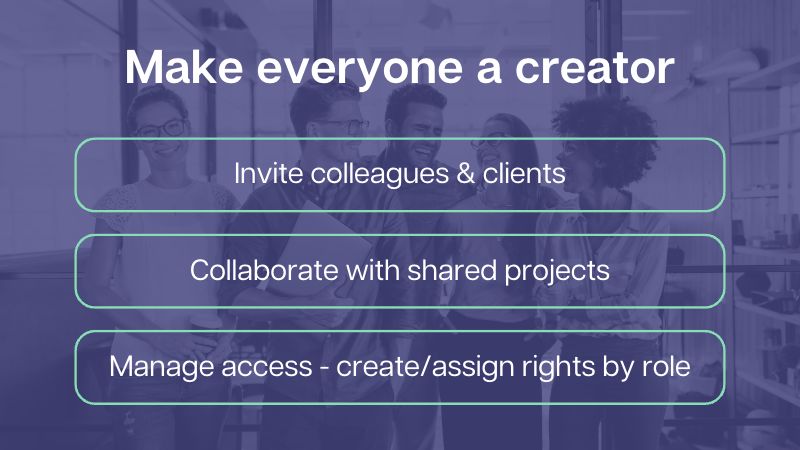 The BBC are big fans
BBC Sport use quick to create slider polls in each post-game report - they get 50,000+ responses. That's powerful engagement - created in just two minutes by their team.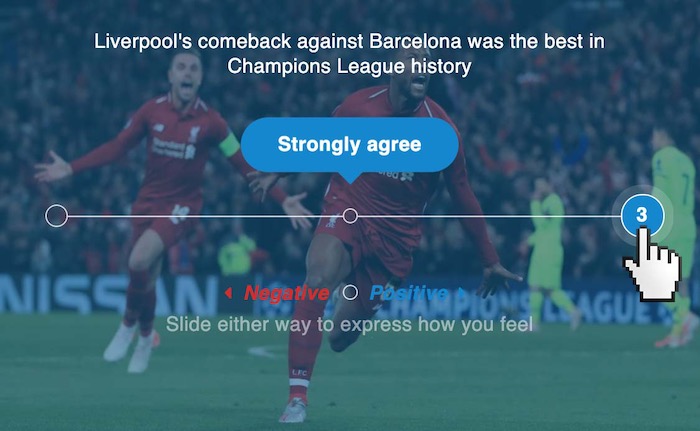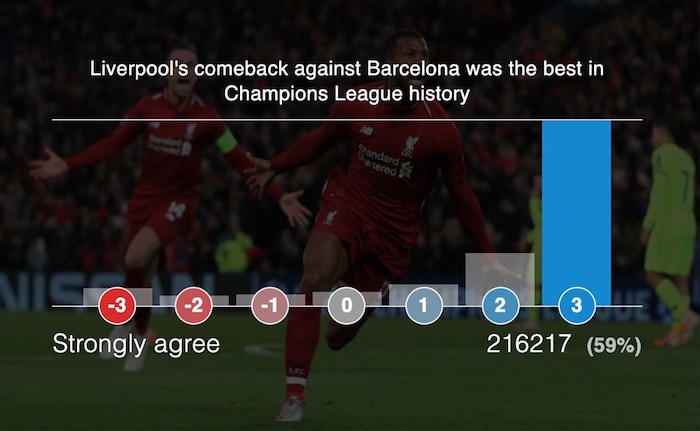 "Riddle helps our Children's interactive team to quickly create engaging content that provide compelling data insights about our audience."
- Derek Harvie, Executive Producer (CBeebies and CBBC)
Why build when you can buy?
Our quiz maker is easy to use and works with any publishing software.
Your editorial and content teams can quickly make an online quiz in minutes - no expensive (and time-consuming) developers or agencies required.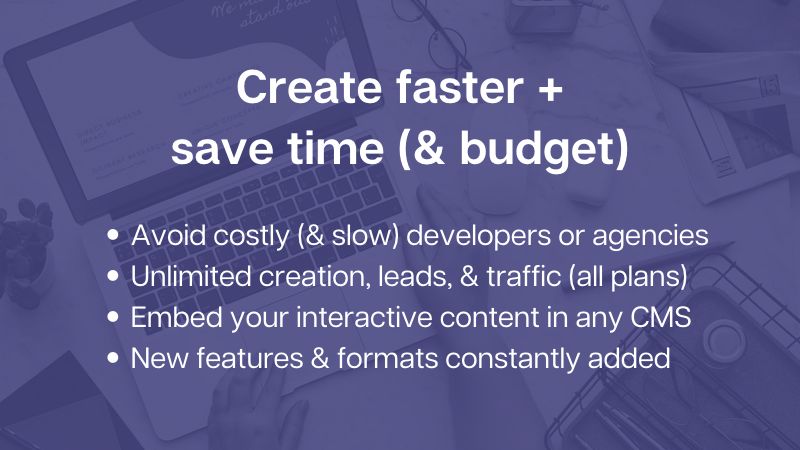 100% your quiz - 100% your brand
As a publisher, your sites each have a brand that is central to their identity. Riddle makes it easy to create saved templates that match their look and feel.
Our online quiz creator is completely white-labeled.
Easily customize every part of your quiz, list, or poll.
Choose the perfect colors, images, and text to match each of your portfolio of sites.
Give your designers total control with our CSS Editor and using your own fonts.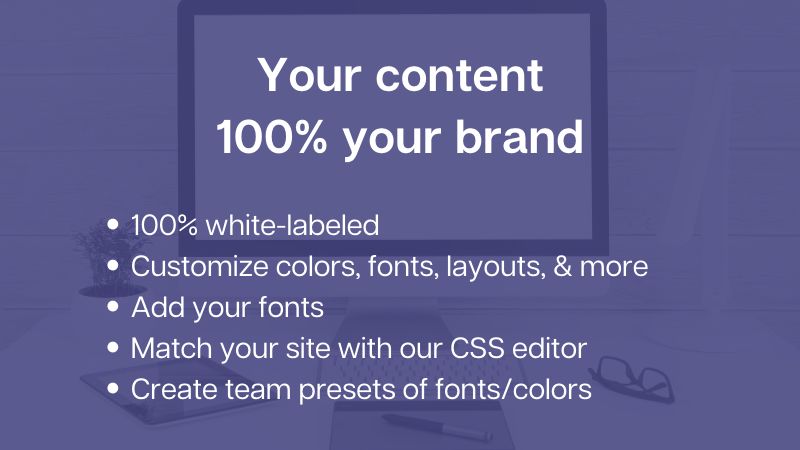 Total creative freedom
Give your editorial, content, and sales teams unrivalled creativity with Riddle's quiz maker. Create unique audience experiences with our 13 questions types, 17 lead generation fields, and our wide range of interactive content formats.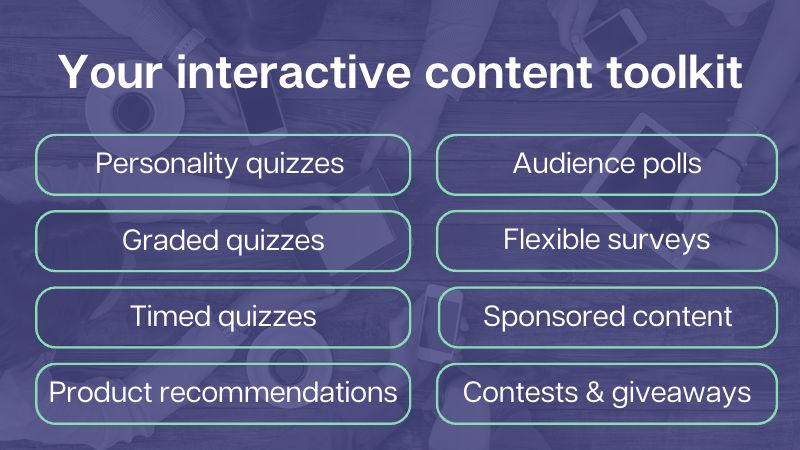 Personality quizzes
Product recommendations
Timed quizzes
Audience polls
Surveys and assessments
Listicles
Sponsored content
Native advertising
Contests and giveaways
Add images, GIFs, videos, and more
Create a quiz and use our quiz maker's built-in media tools to find the perfect picture, animated GIF, social media, or video.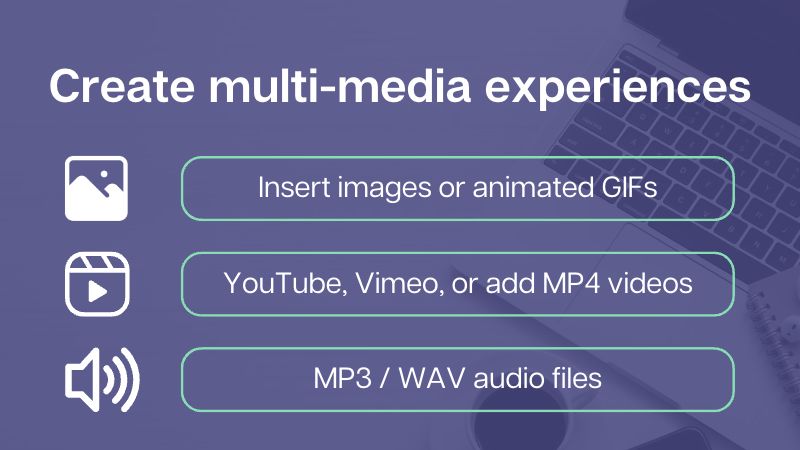 Upload your own images or GIFs
Google image search
Pexels - beautiful stock photography
YouTube videos - with start/end points for just the right clip
Vimeo videos
Upload your own MP4 video clips
Upload MP3 audio clips - ask questions around sounds
Twitter - embed tweets from anyone's account for hyper-current content
Giphy - ready-made animated GIFs
Tate Modern gets their kids clicking
The Tate is one of the world's most famous art museums.
They get creative with Riddle's test maker to educate and inspire their younger audience - like this "Sensational Surrealism Quiz" around their Picasso exhibition:
Fully responsive and easy to embed
Make an online quiz then embed it like a YouTube video or other iFrame.
Just copy/paste our fully responsive embed codes in your CMS or site editor - or use our free Wordpress or Drupal quiz maker plug-ins.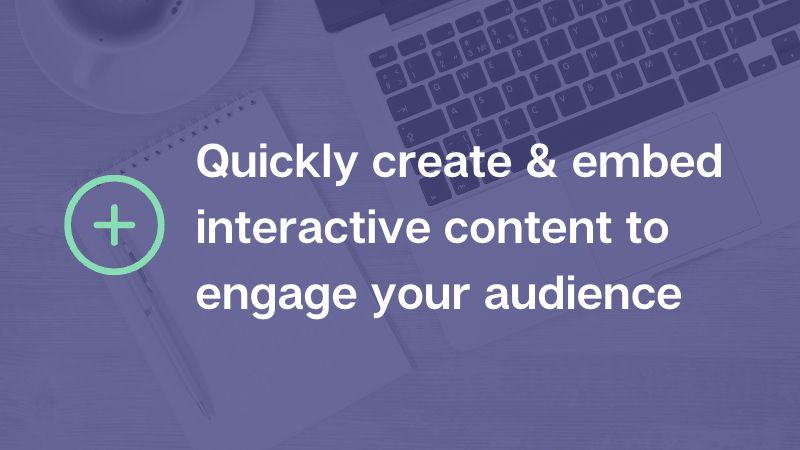 All of your teams' content is fully responsive with our online quiz creator - it automatically adjusts for easy viewing.
Every quiz, personality test, and poll will look great - from smartphones to desktops.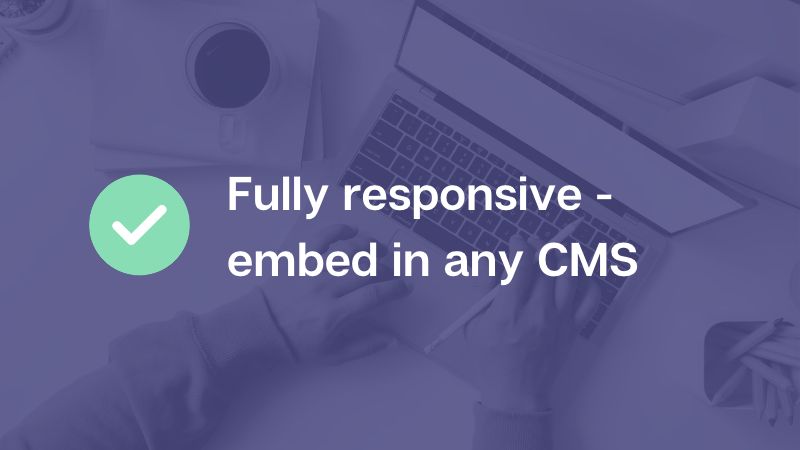 CNN goes viral with interactive content
CNN's Brazil team creates compelling quizzes and polls that turn passive browsers into an active, engaged audience. This passion results in a big spike in social shares - across Facebook, LinkedIn, Twitter, and more.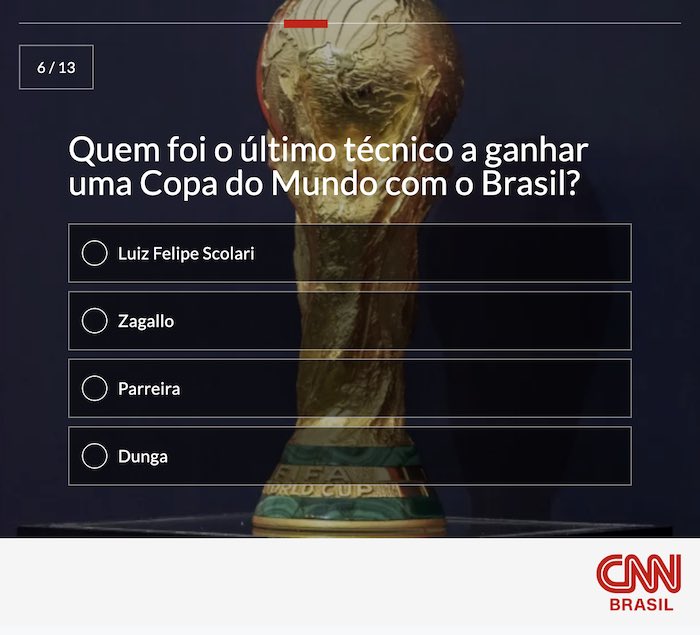 Quizzes are the most shared content online (Adweek)
Get your audience clicking and sharing with our easy to use quiz maker. All viral traffic comes directly to your site - boosting your traffic.
Our online quiz creator can help you increase all sorts of metrics:
Increase time on site: our quizzes average three minutes for each 8-10 question quiz, boosting average time on site and your SEO.
Boost ad revenue: add your own video or banner ads in-quiz, or refresh your page's ads with each question - for 8-10X the advertising inventory.
Your quizzes - your branding
Want to hide all Riddle branding?
Choose our complete white-labeled Pro, Business, or Enterprise plans.
Make a quiz with complete branding freedom with our quiz maker.
Add your own logo, branding, and ads (or your sponsors').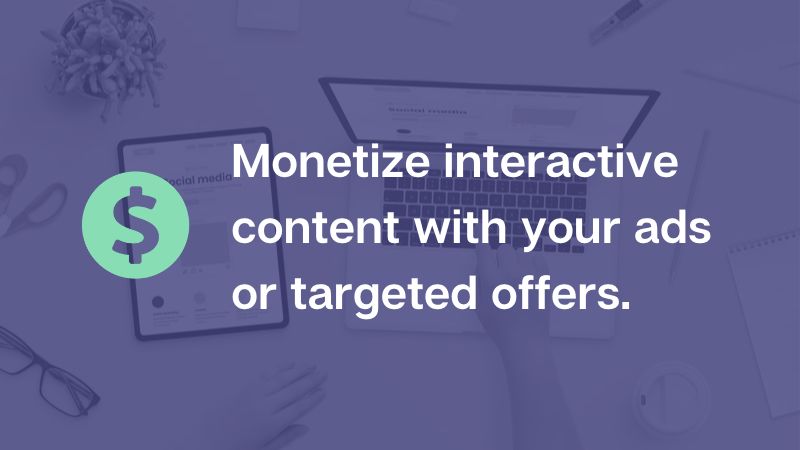 Total CSS freedom
Want complete creative control? Riddle's quiz maker has you covered.
Use our CSS editor to customize almost every visual element of your quiz or interactive content. Change buttons, borders, layouts and more.
Check out this before/after example from Client Earth as they crafted a perfect look for their site and brand.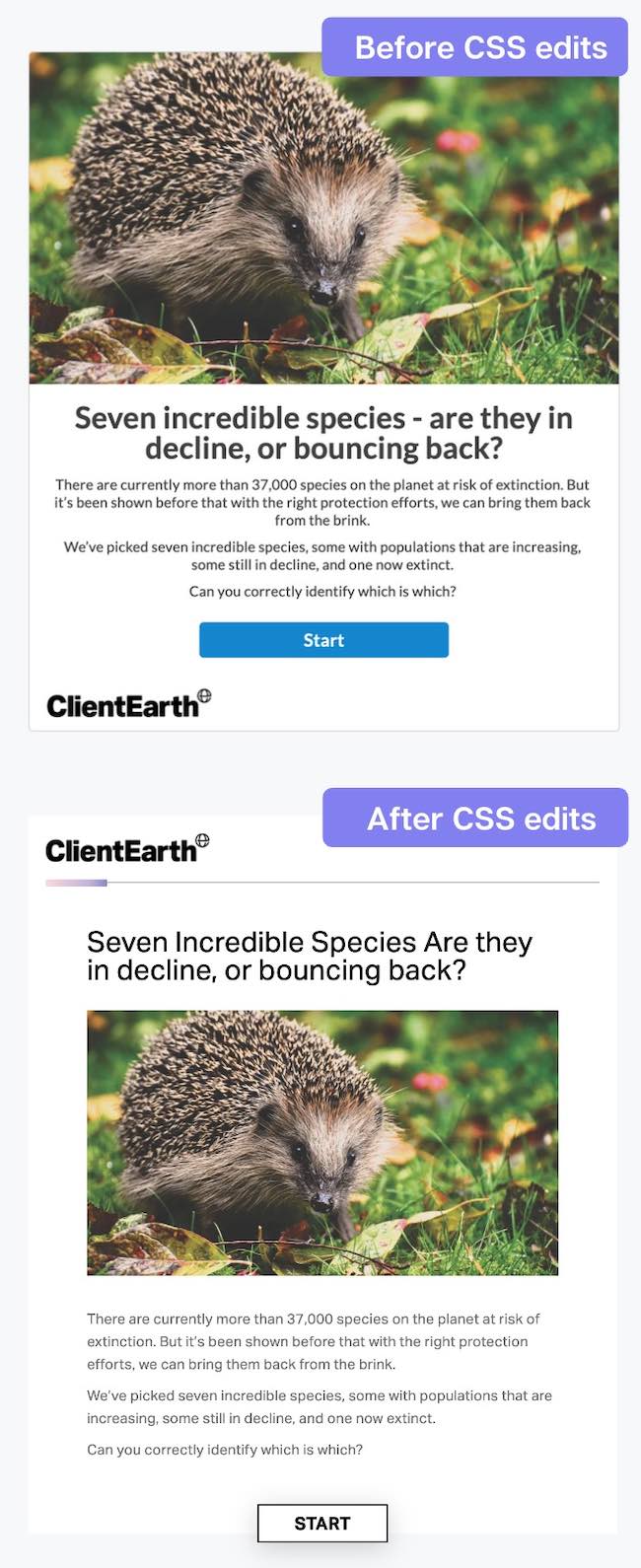 Multi-user teams and workspaces
Perfect for larger brands and publishers, our quiz creator's scalable multi-user projects lets your teams easily collaborate with colleagues and clients.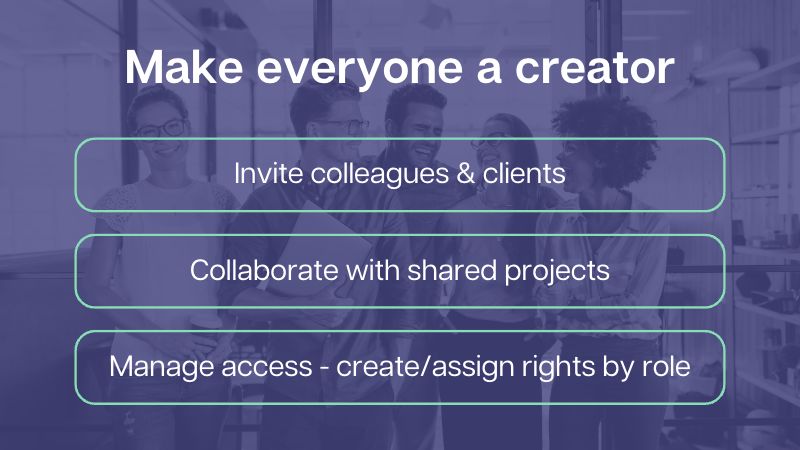 Featuring a flexible team feature, assign access roles (admin, editor, author) so each member can create a quiz or edit the rest of the team's content.
Save time with team quiz style templates - help your quiz creator stay brand consistent.
Save and apply your sites' unique sets of colors, fonts, CSS, and more with just a click.
Stuff magazine's trivia hooks a nation - every day
Stuff make daily trivia quizzes that keeps a huge percentage of New Zealand's population coming back to their site.
Brilliant concept - but it takes a team effort to keep making compelling quizzes that challenge and engage.
Stuff invites colleagues and freelance quiz creators to collaborate in multi-user 'Projects'.
They stay brand compliant by automatically applying their brand's saved style guide - no need for editors to worry about matching hex colors or uploading fonts.
Collect emails and connect to your marketing software
Riddle's quiz creator makes it simple for your teams to gather emails and sign ups in any quiz.
Our quiz maker connects to over 5,000 marketing software tools, from SalesForce to HubSpot and Marketo - with no coding required.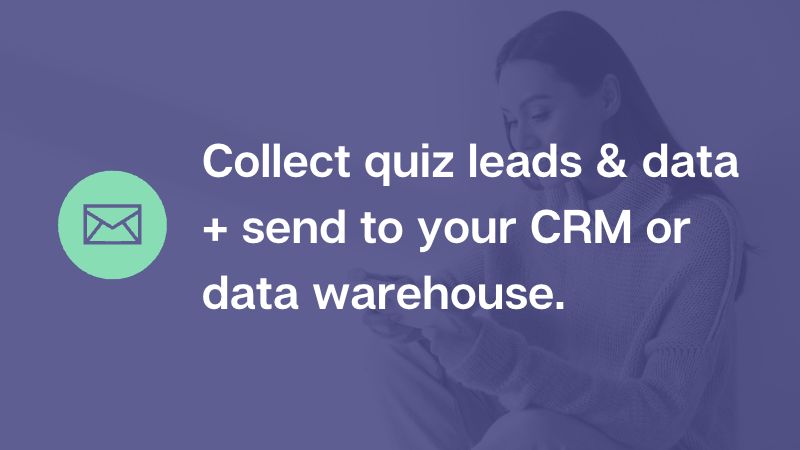 Power your marketing funnel with quizzes.
Add your own email capture form to collect leads online in any of our 14 quiz types.
Automatically send all user info to AWeber, MailChimp, or any marketing software.
Segment sign ups by their quiz responses - then send personalized follow up messages and offers.
Sports publisher Minute Media's interactive content is powered by Riddle
"Our teams love Riddle's flexibility. We can rapidly create and deploy unique branded quizzes and other content for our clients' custom campaigns." - Lior Geller, Director of Product
Display targeted content or special offers
Our quiz maker makes it easy to continue the conversation.
Use our call to action buttons or custom result landing pages after each quiz to direct users to different URLs - based on their quiz results.
Automatically send each user to a specific page on your site with Riddle's custom result landing pages.
Add personalized call to action buttons to each user's quiz results.
Increase sales or time on site with contextual special offers or content suggestions.
Immediate Media loves quizzes
Publishing giant Immediate Media has incorporated Riddle's quiz maker deeply into their content strategy, across their portfolio.
Featuring many of the UK's most popular online sites and magazines, Immediate drives increased sales with call to action buttons - like this "Which gin should you drink tonight?" quiz in Olive Magazine: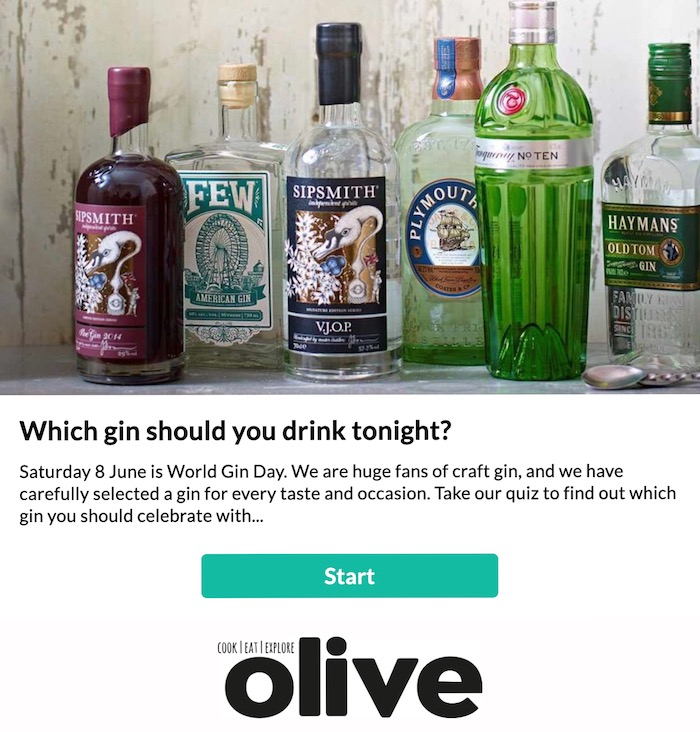 Optimize your quizzes with real-time analytics
Riddle's test maker features a detailed statistics dashboard. Make a quiz for your audience. Measure results, see what's working - and where you can improve.
Improve each quiz on the fly to improve completion rates, call to action results, and viral sharing.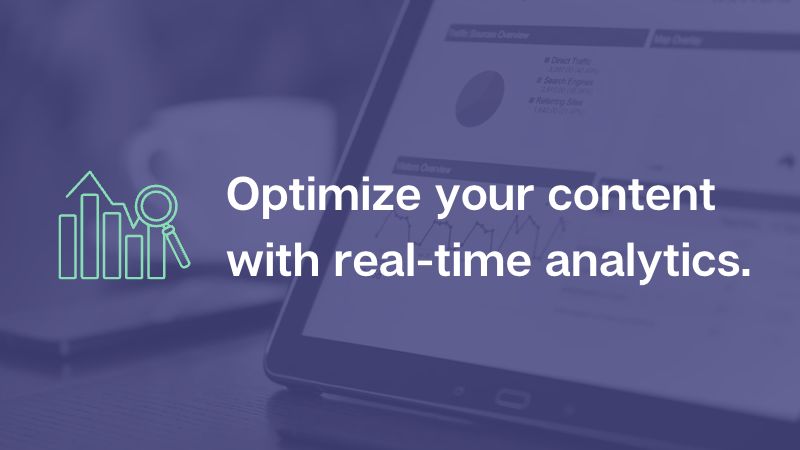 Create with help from our quiz experts
We'll match you with a dedicated content strategist and account manager.
They'll be your 'always there' interactive content resource - providing everything from advice around content strategy to onboarding and best practice sessions with your teams.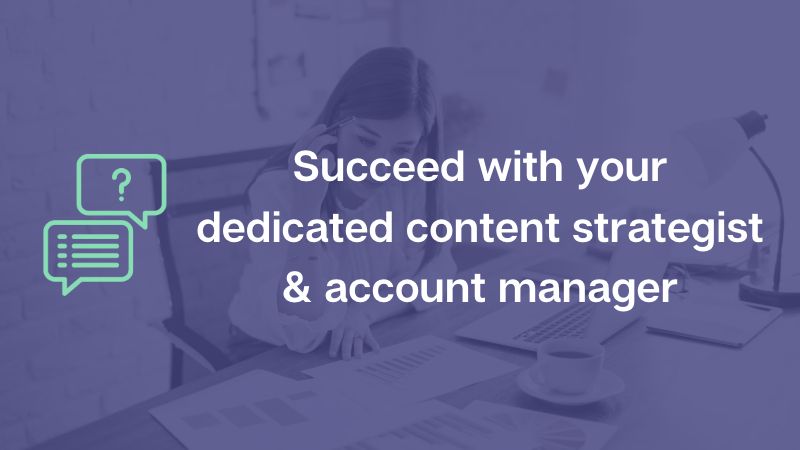 Any questions about how Riddle can help publishers?
Ask away - we love helping publishers engage their audience with compelling quizzes and interactive content.
Our entire product team is passionate about customer support - you'll get an answer... fast.
From quiz making to collecting leads online, ask us on support chat or through email (hello@riddle.com). We look forward to speaking with you.