Create quizzes for your website or blog
+ personality tests, lists, surveys, polls, and more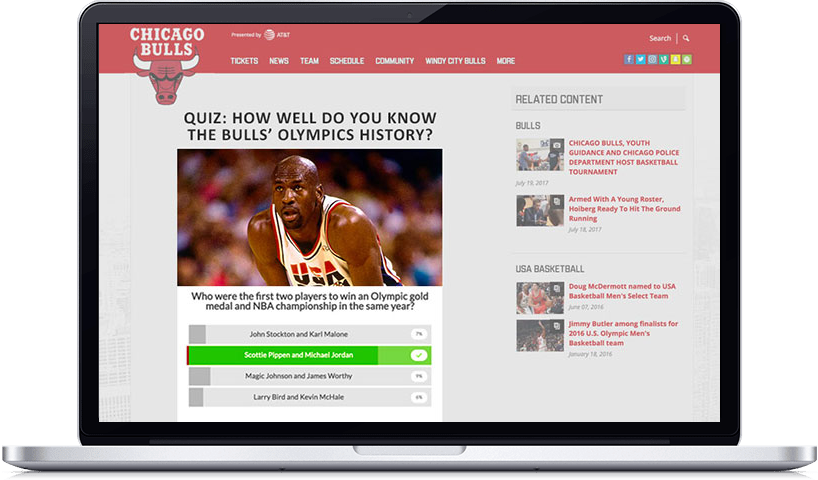 Try our quiz maker free for 14 days (no credit card required)
Try now!
Make a quiz and gather emails
Add a lead generation form to your quiz, list, or poll. Completion can be optional or required before users can view their results. The NBA's Chicago Bulls use quizzes for contests - with a 27% email opt-in rate.
---

"Riddle helps our Children's interactive team to quickly create engaging content that provide compelling data insights about our audience."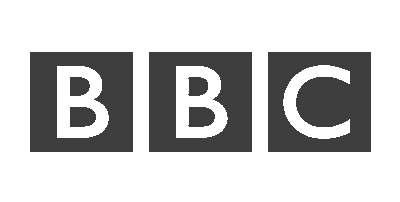 Send sign ups to your email marketing tool
Easily connect your quiz with any email automation software like AWeber, MailChimp, or ConvertKit. Send auto follow up messages - based on how each user answered!
---

Create quizzes with no limits - from just $7 a month. Unlimited quizzes, unlimited leads - unlimited awesomeness.
Learn more
Engage your readers - get them sharing
According to Adweek, quizzes are by far the most shared content on social media. Make quizzes that feature Facebook, Twitter, and other sharing options to drive all traffic back to your site.
---

Here are 5 more reasons you need Riddle's quiz maker in your life:
1

2

3

4

5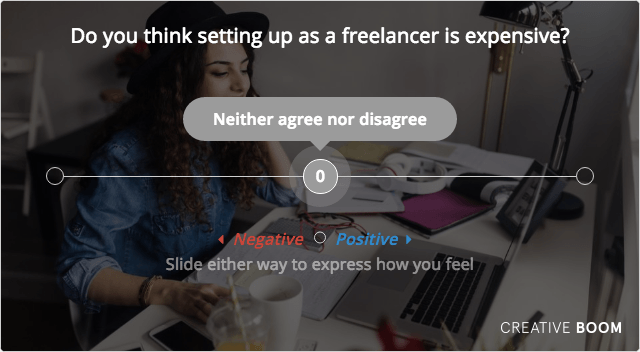 Create great content fast
Build and embed interactive content like this reaction poll in less than 60 seconds. Add one below any article to capture your audience's emotional reaction, as well as age and gender data.

Riddle by Creative Boom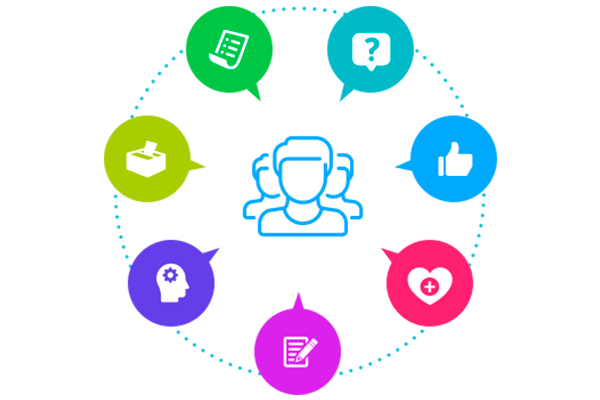 Reach out to your audience your way
Ask, test, or amaze with quizzes, polls, ranker lists, surveys, and more. Vary your interactive content experience - and keep your users coming back for more.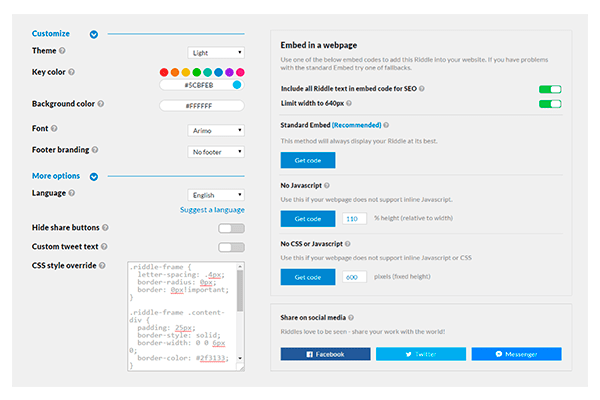 All the options, none of the complications
Want to geek out customizing your content? Riddle lets change almost every element - from button styling to borders, so you can seamlessly match your quiz, list, or poll to your site's look and feel.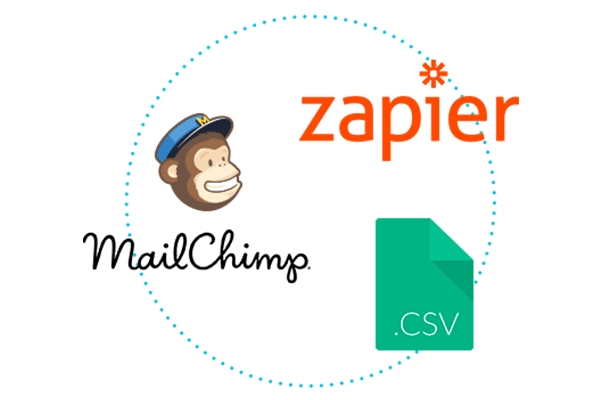 Get the data you need
Collect leads using our built-in forms or MailChimp to sign up users before they see their results. Easily display your own landing, contest pages, or video ads in an iFrame to monetize your viral traffic. Use our webhook or Zapier integration to automatically send all data to your marketing software (like SalesForce).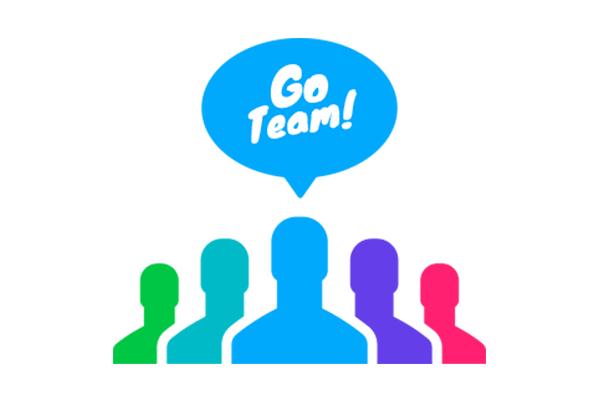 Collaborative creation
Working in a team? Riddle lets you add team members, assign roles, and work collaboratively. For example, have freelancers (or your fans) create content, but only your editors can publish.
Sign up for free