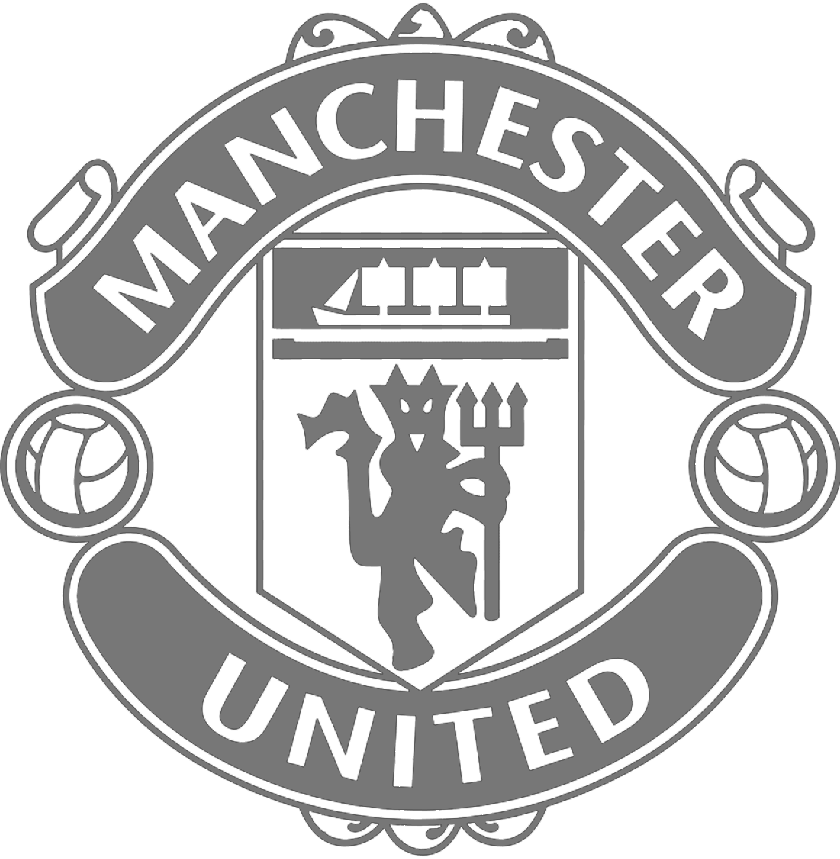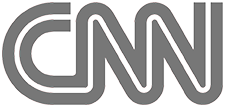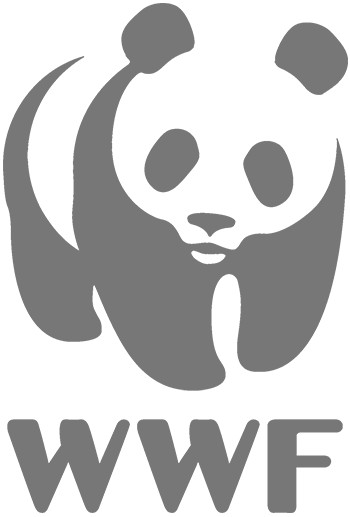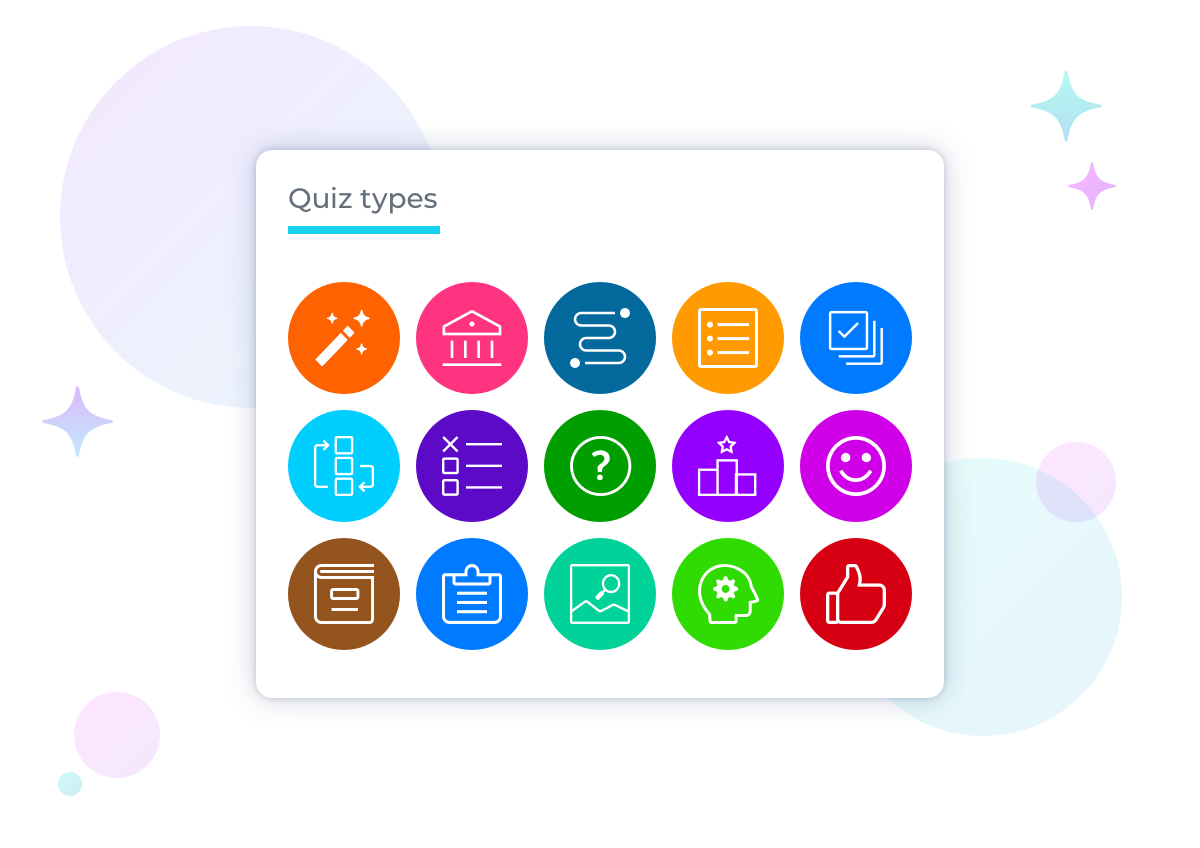 What types of quiz or poll can I make?
Create a quiz, personality test, or 15 poll, survey, and quiz formats
Engage your audience with a huge range of quizzes - including personality tests, polls, surveys, and more! (Learn more)
Can I collect emails in my quiz?
Connect your marketing software
Make a quiz and easily send all leads to MailChimp, ActiveCampaign, AWeber, or any other marketing tool. (Learn more)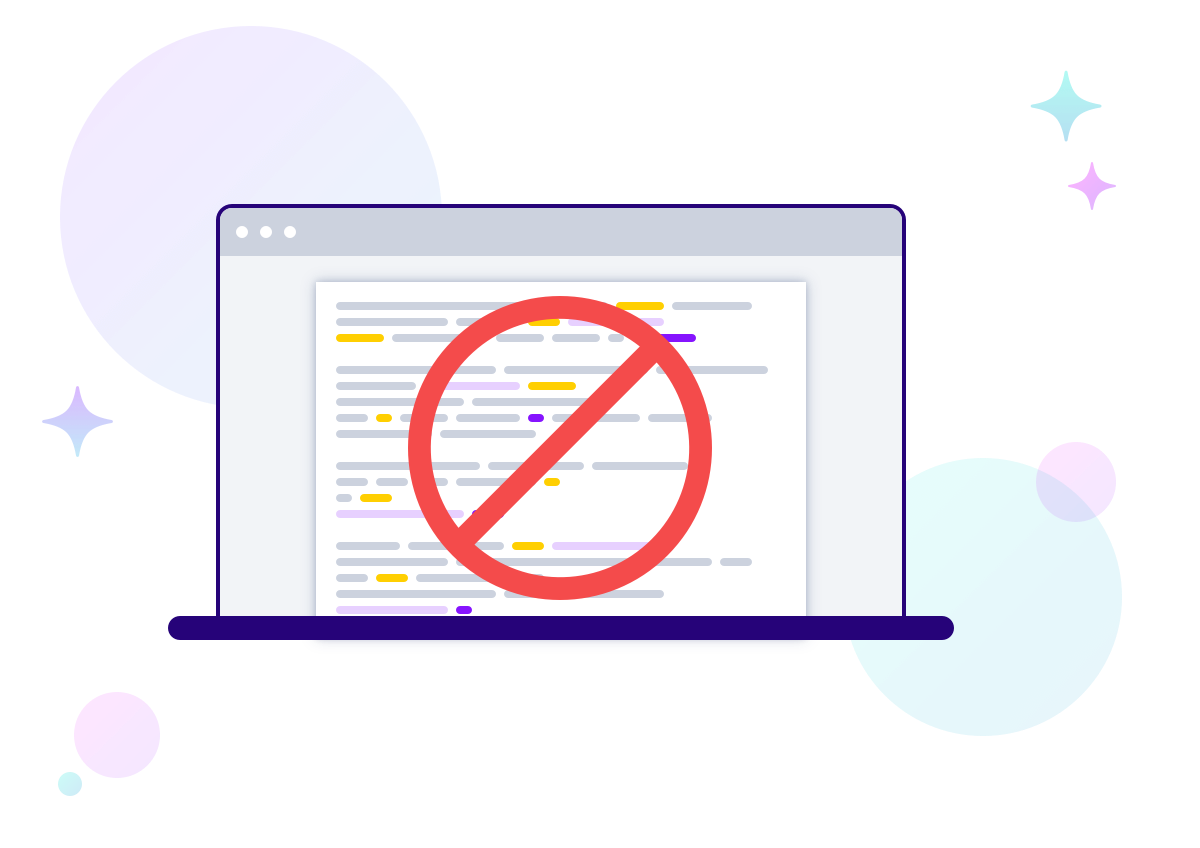 Is it easy to put a quiz on my site?
Publish anywhere
Your Riddle quiz will work in any site or CMS, from Wordpress to Wix, Squarespace to Shopify. If you know how to add a YouTube video, you can embed your quiz. It's that easy. (Learn more)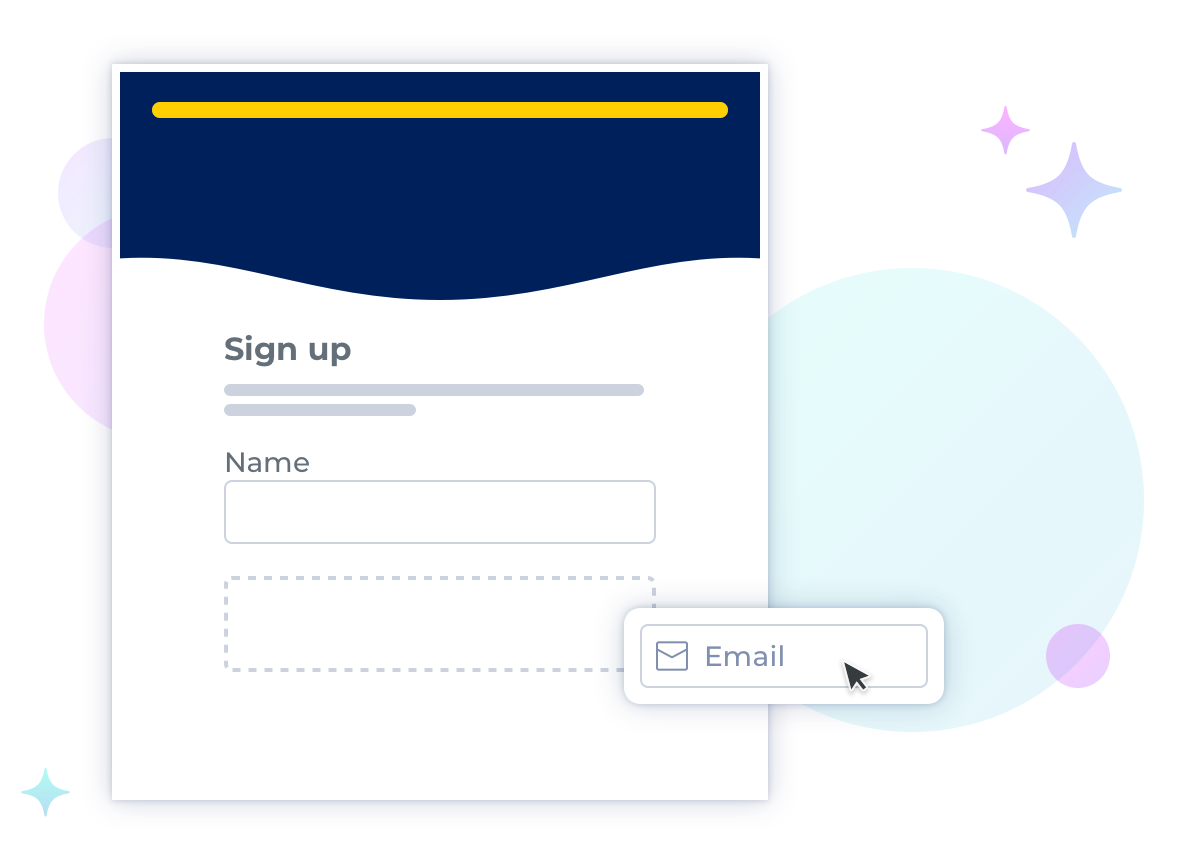 Can I make quiz lead forms?
Create your own lead forms
Add a lead generation form to your quiz. Collect the data you need with over 15 fields. With an intuitive drag/drop functionality, our form builder is quick and easy to use. (Learn more)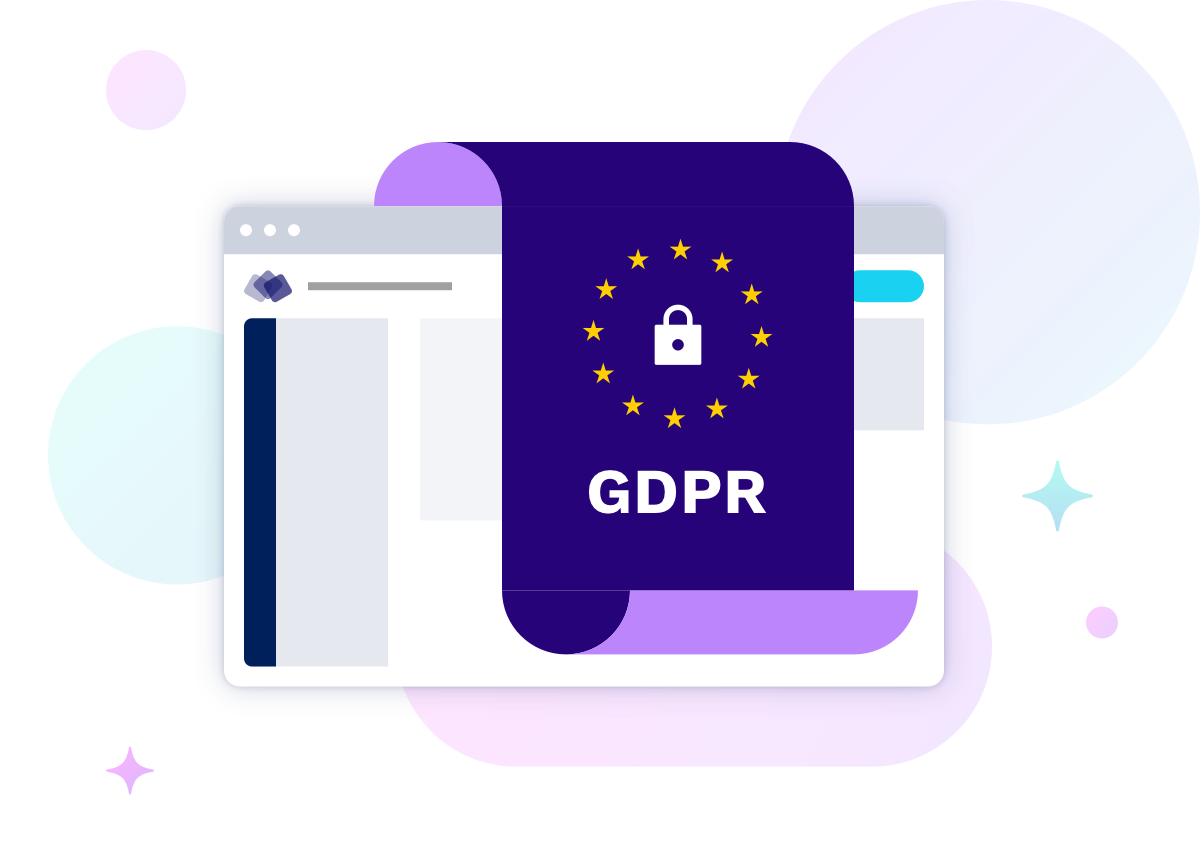 Is collecting quiz leads allowed?
GDPR-compliant quiz maker
Collect quiz leads safely - Riddle's online quiz creator is fully GDPR-compliant, and meets global privacy regulations like California's CCPA and the EU's GDPR. (Learn more)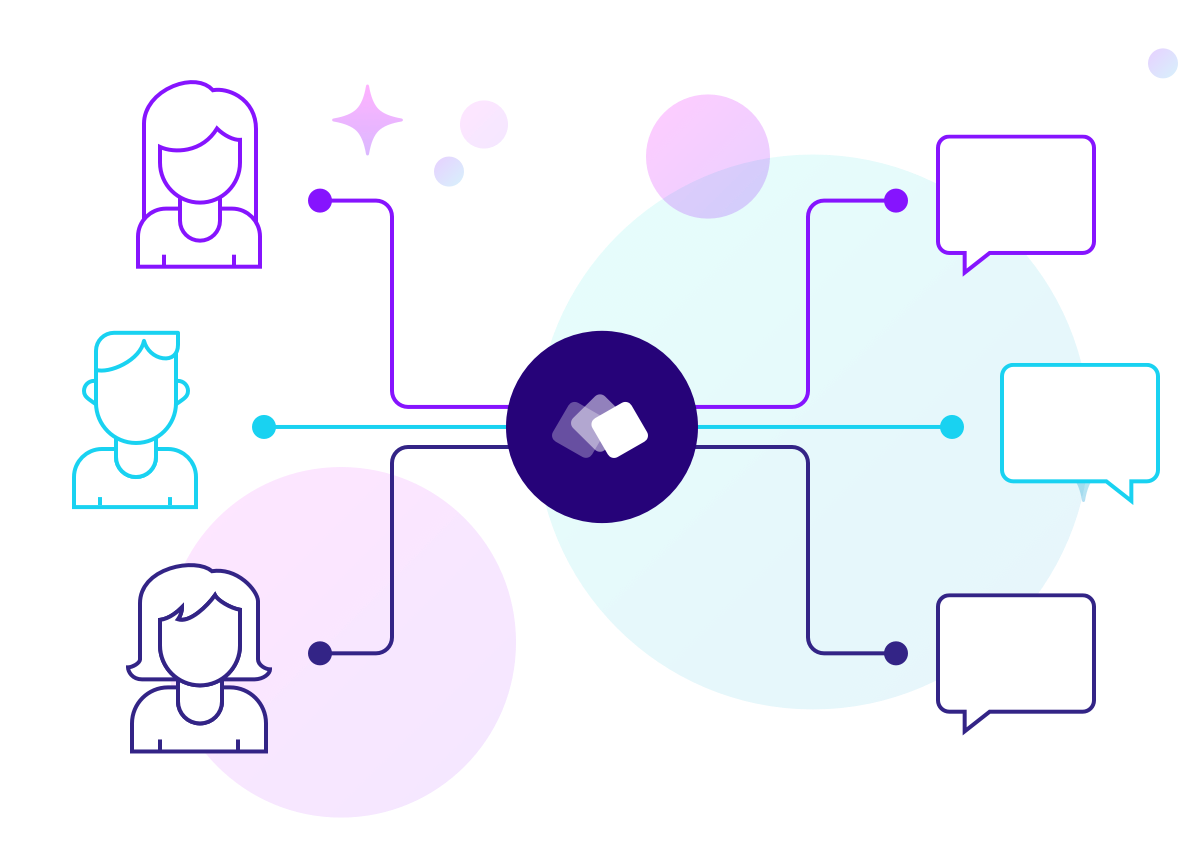 Can I send personalized emails to quiz takers?
Convert more customers
Automatically send personalized marketing messages, based on each quiz taker's responses. (Learn more)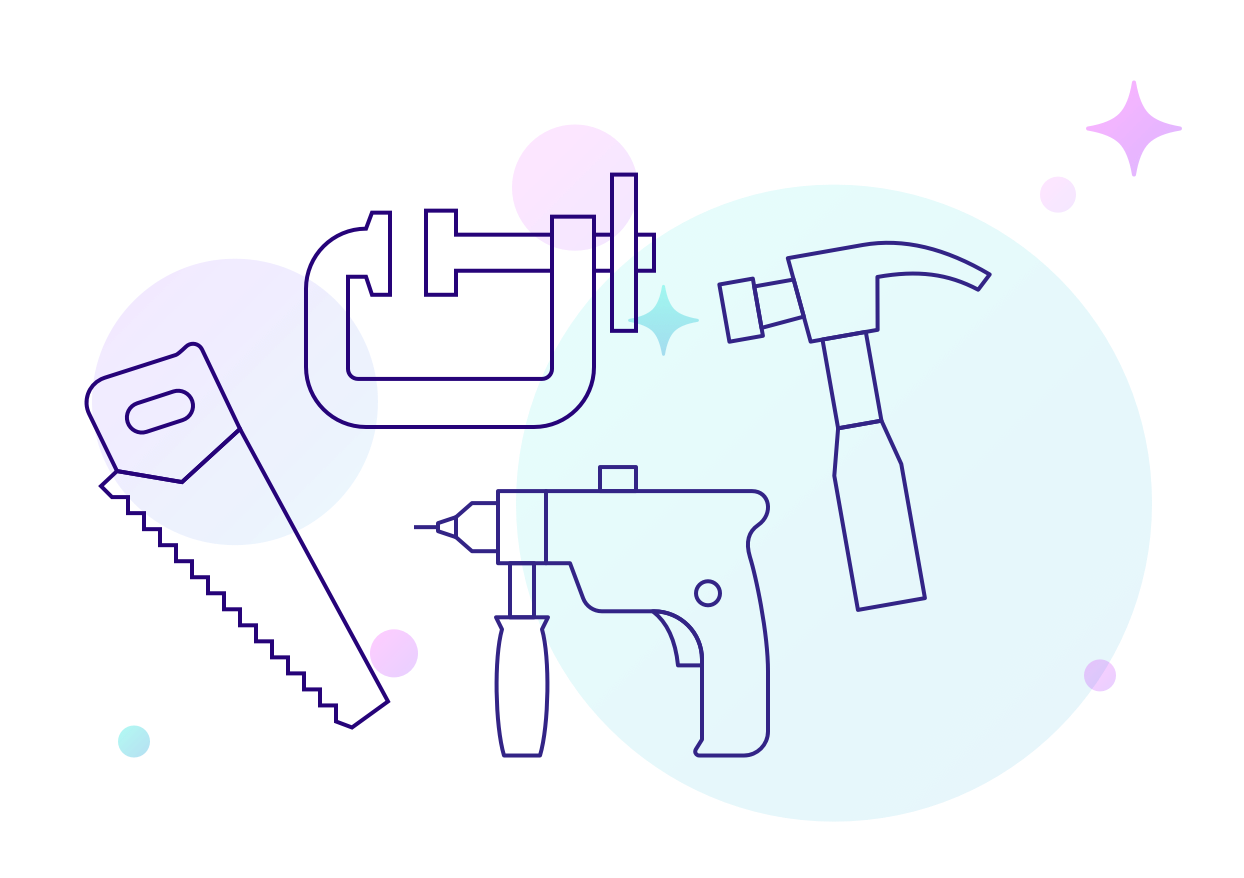 Could I place my own ads?
Tailor quizzes to your goals
Want to collect leads? Grow your audience? How about run your own in-quiz ads?

Riddle's quiz toolkit is flexible - designed for the modern marketer.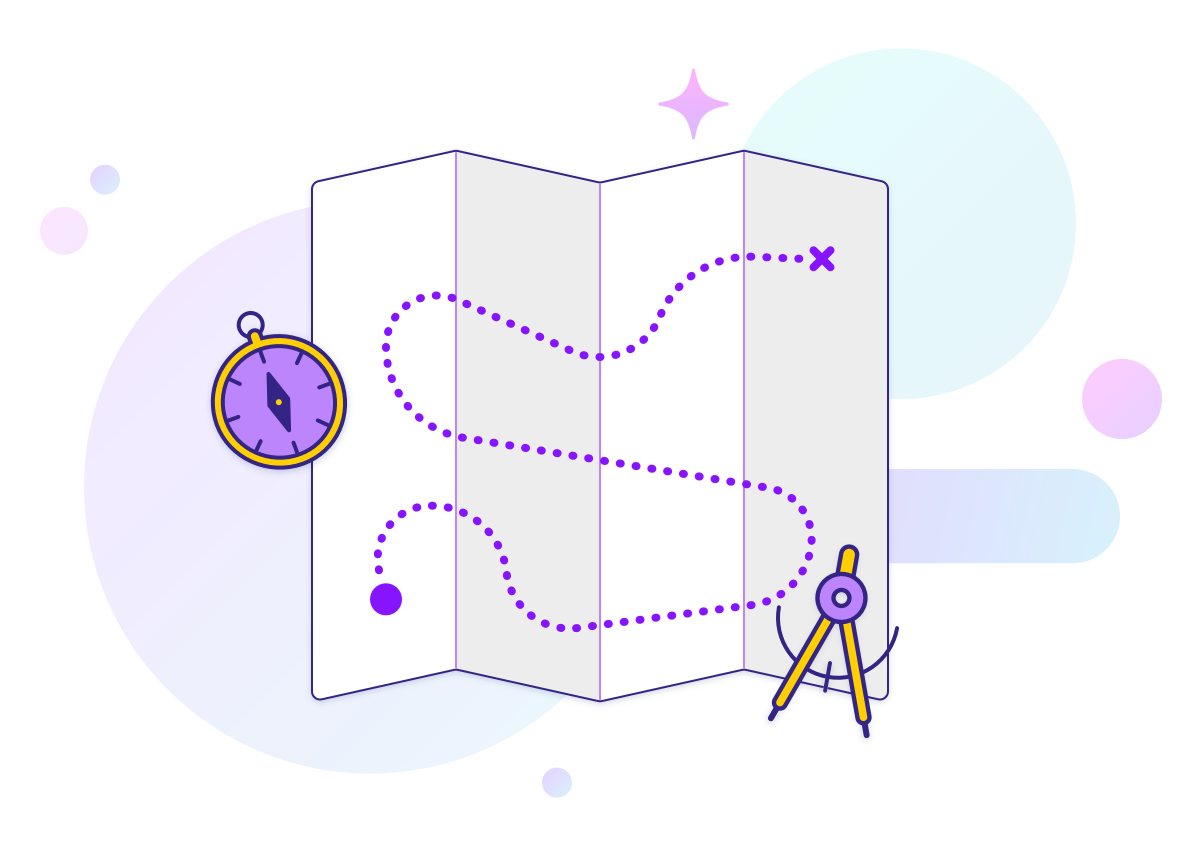 Can I add my own tracking pixels?
Measure your marketing with Facebook pixels & Google Tag Manager
Improve your marketing - track your quiz conversions using Facebook Pixels, Google Tag Manager, and more. Make a quiz, then measure who starts, finishes, and completes your lead forms. (Learn more)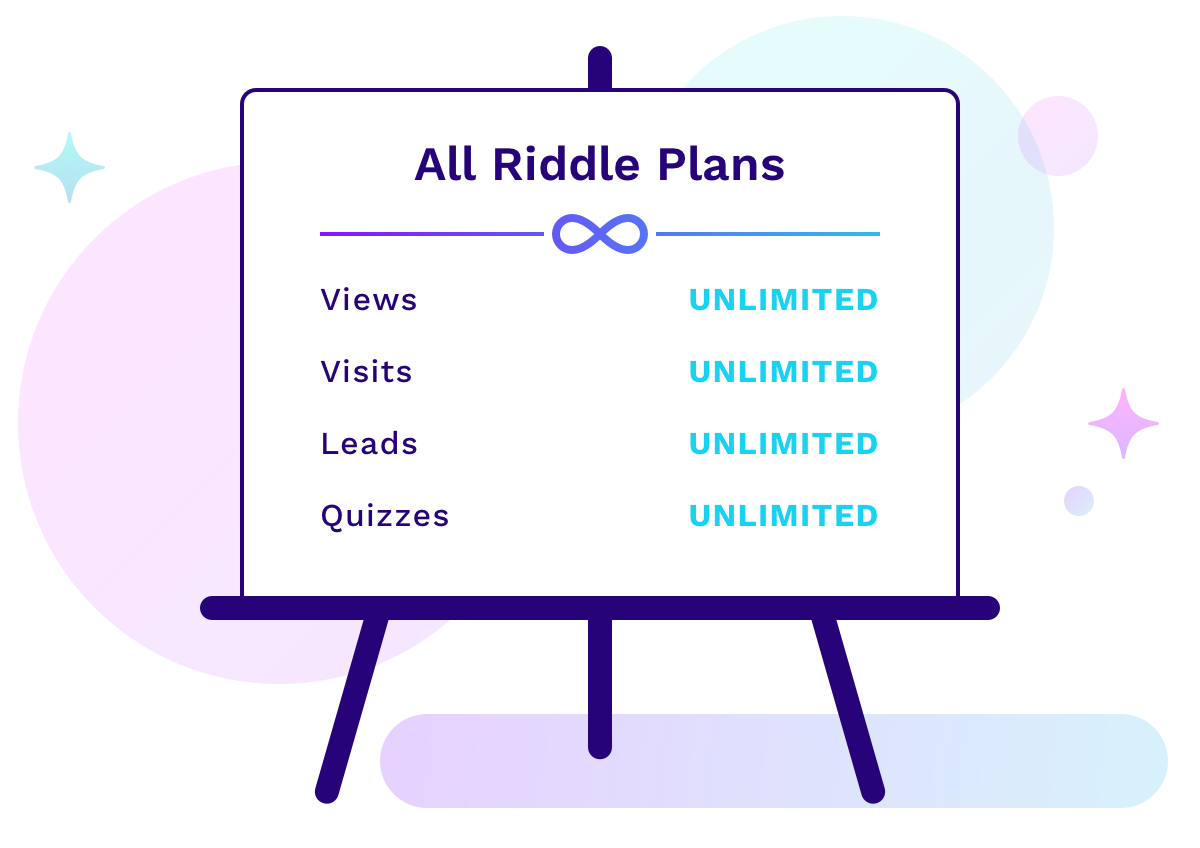 How many quizzes or leads do I get?
"No limit" pricing - seriously.
All our online quiz maker plans are completely unlimited - with no caps on how many people take your quiz or fill in your lead form. (Learn more)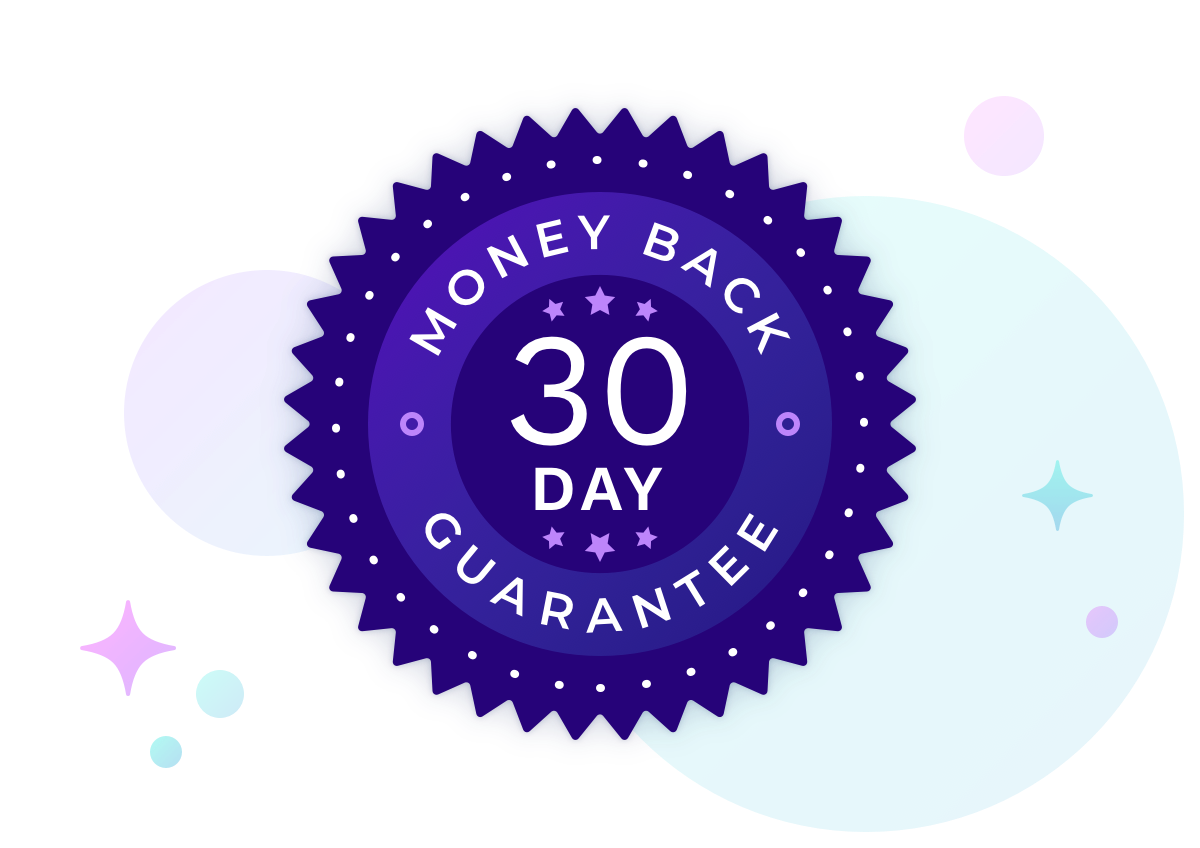 Can I cancel at any time?
30 day moneyback guarantee
No set up fees or long-term contracts. Sign up is easy - and you can cancel our test maker any time.

Your quizzes will always stay live on your site - even if you cancel. (Learn more)
Riddle helps our Children's Interactive team to quickly create engaging content that provide compelling data insights about our audience.

Our teams love Riddle's flexibility. We can rapidly create and deploy unique branded quizzes and other content for our clients' custom campaigns.

Riddle is simple to use - and simply great. Be creative, go wild – it's easy to create fun experiences on any device and collect leads on the way.

We're big fans. Easy to create and extensively customizable - our clients have seen a big lift in engagement and email collection.

Riddle is a brilliant tool, and plays an important role for us - making it easy to create smart, on-brand interactive content and embed it anywhere.

Quiz lead forms
Collect the data you need -
with a custom lead generation form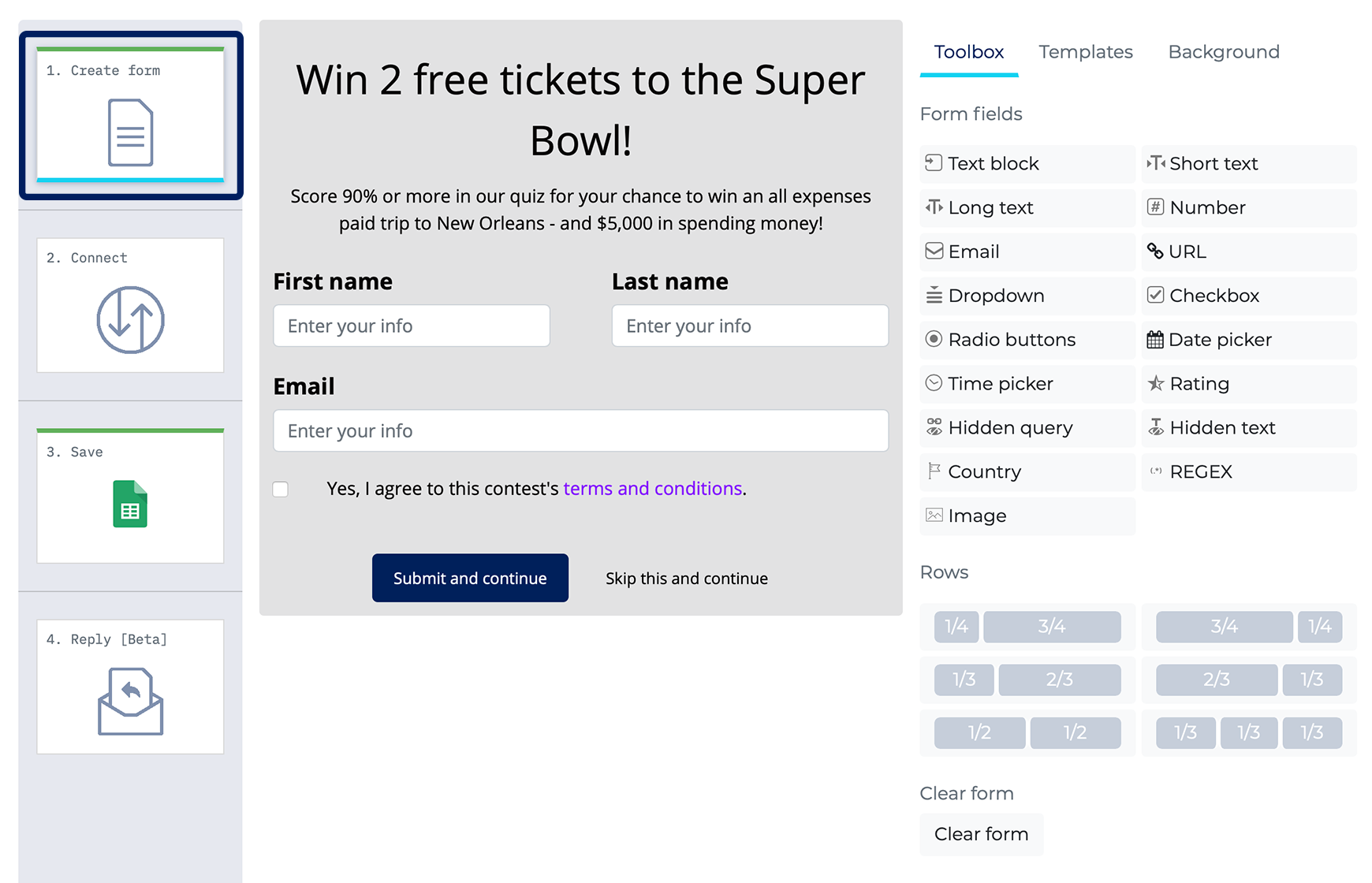 Drag and drop any of 16 customizable fields. Save form templates for easy re-use. (Learn more)
Email marketing
Send your leads (and quiz responses) to any marketing software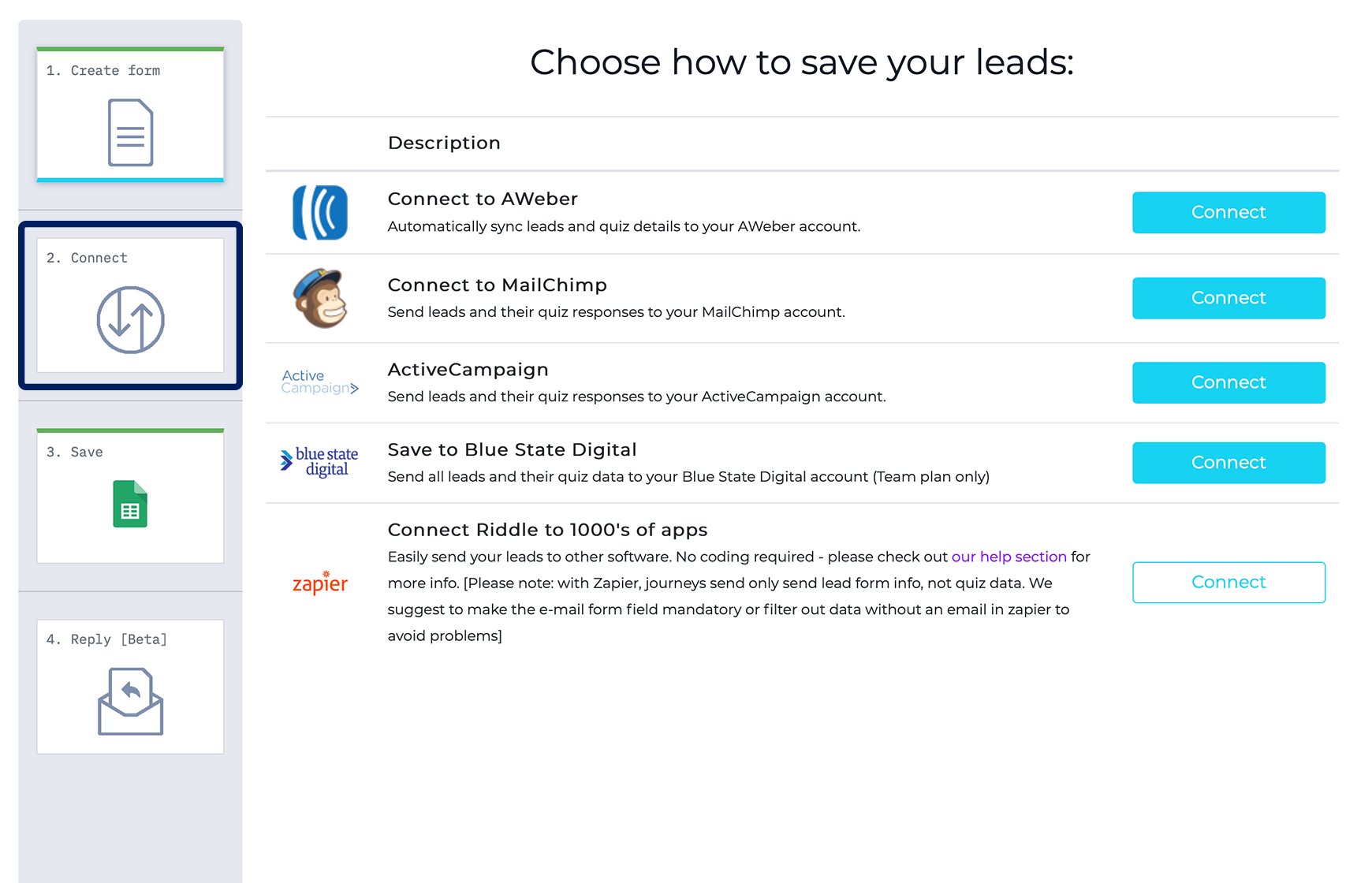 Connect your quiz with lead generation to Hubspot, Salesforce, Constant Contact, or 1500+ other tools with our Zapier app. Automatically sync all leads and quiz data to power your marketing funnel - no coding required.(Learn more)
Google Docs
Save all your leads and quiz data to your Google Docs account (or a CSV/XLS file)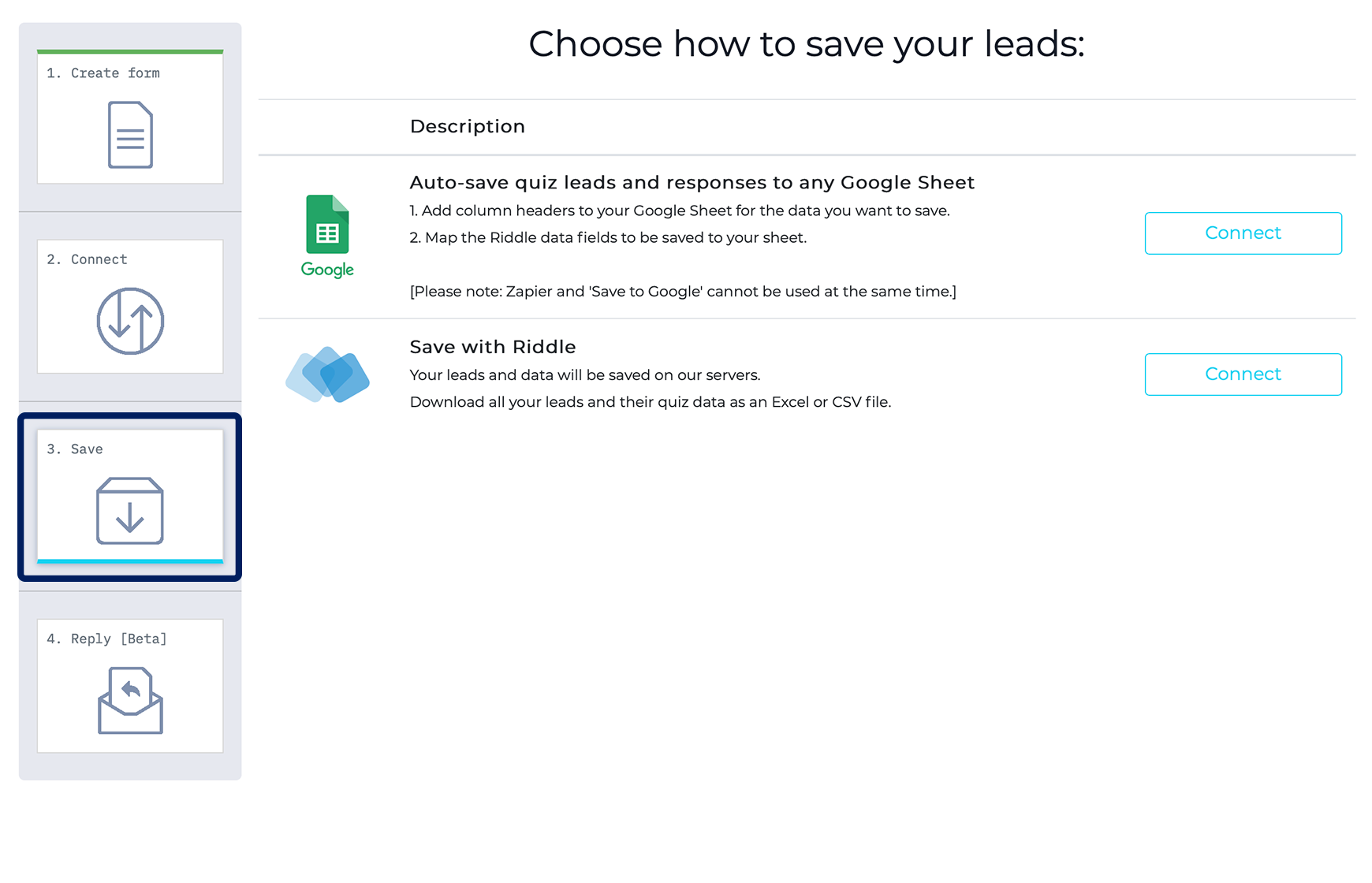 Save and export your leads with our online quiz creator. Automatically send leads to any Google Sheet - or download quiz leads as a CSV/XLS file. (Learn more)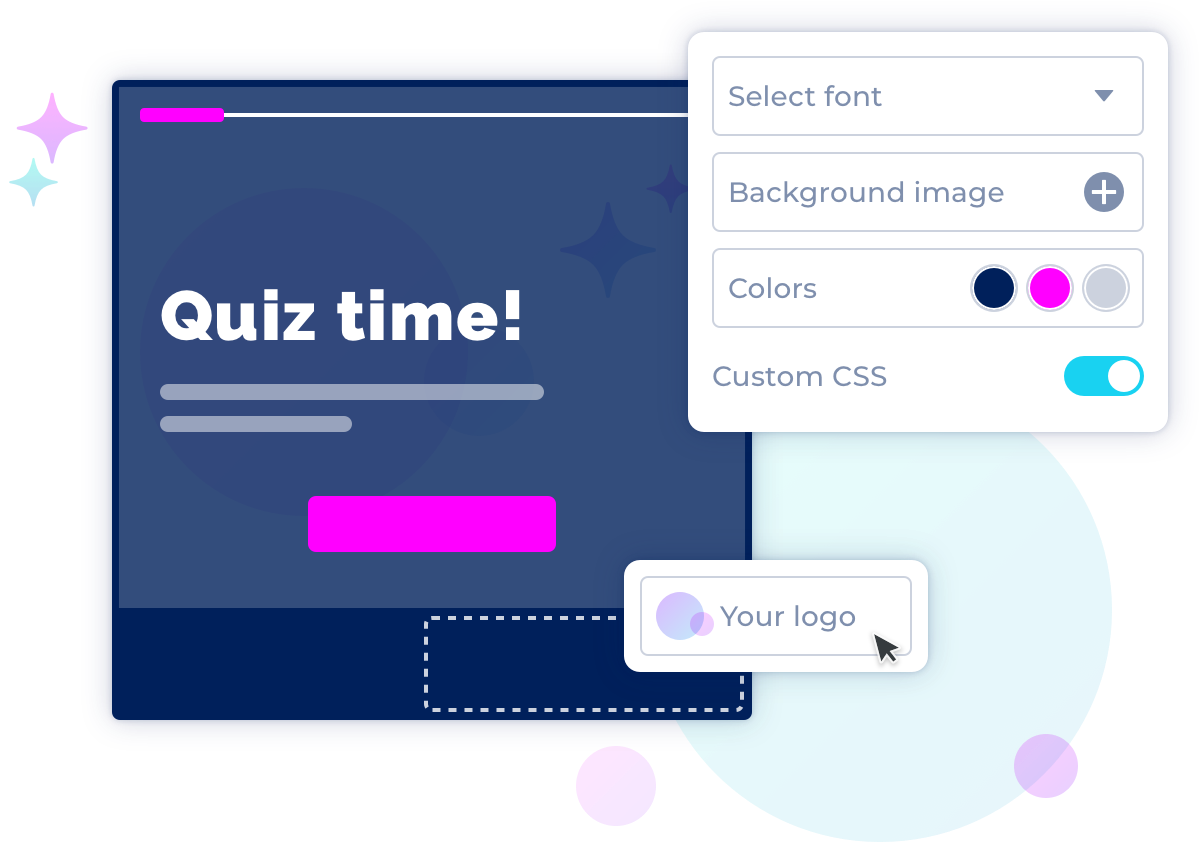 100% white labelled
Your quiz, your brand
Add your logo (or your client's) - then upload your font, and set your quiz colors, backgrounds and CSS for a seamless brand experience. (Learn more)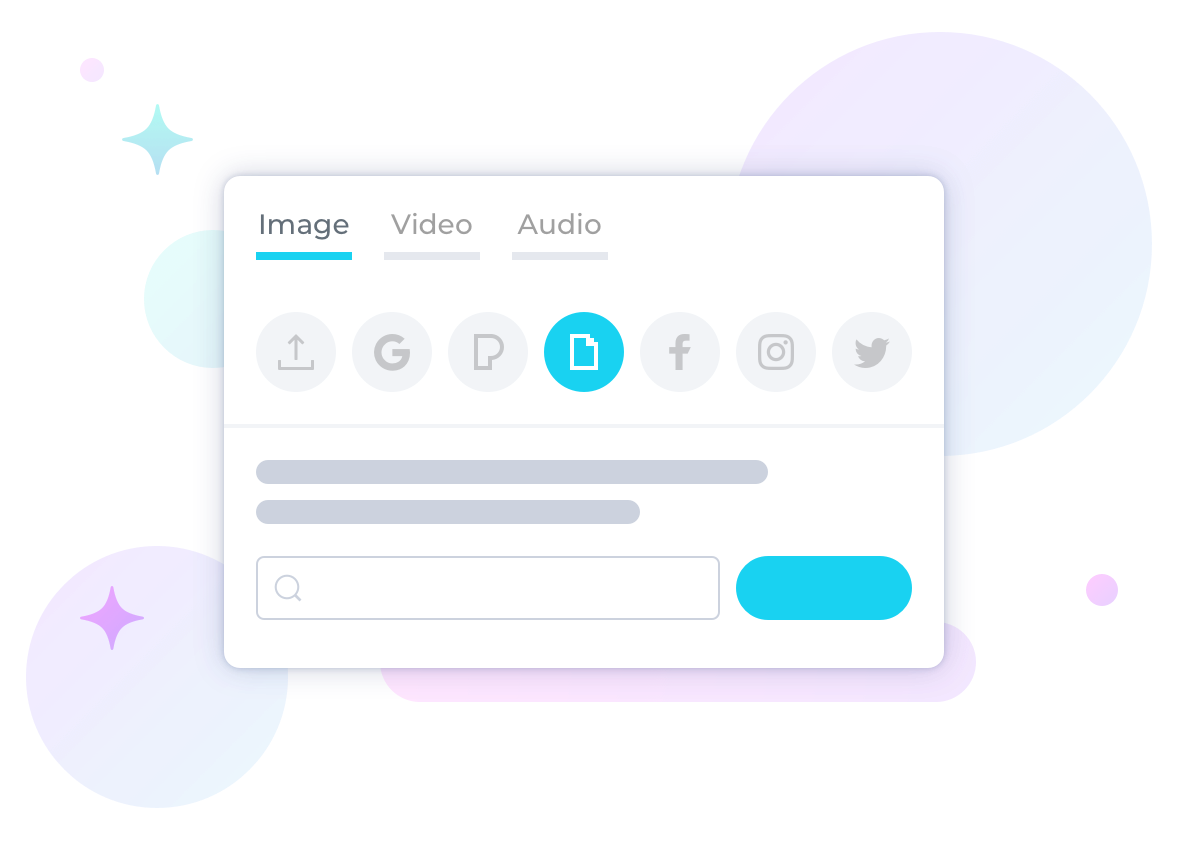 Can I add images, audio, & video?
Say it with pictures
(or GIFs, videos, and audio)
Easily find and add images, videos, & GIFs with our test maker. Create a video or audio quiz that jumps off the screen.

Search Google, Pexels, YouTube, Giphy, Facebook, Twitter, and stock photos - or upload your own pics or MP3 audio and MP4 video clips. (Learn more)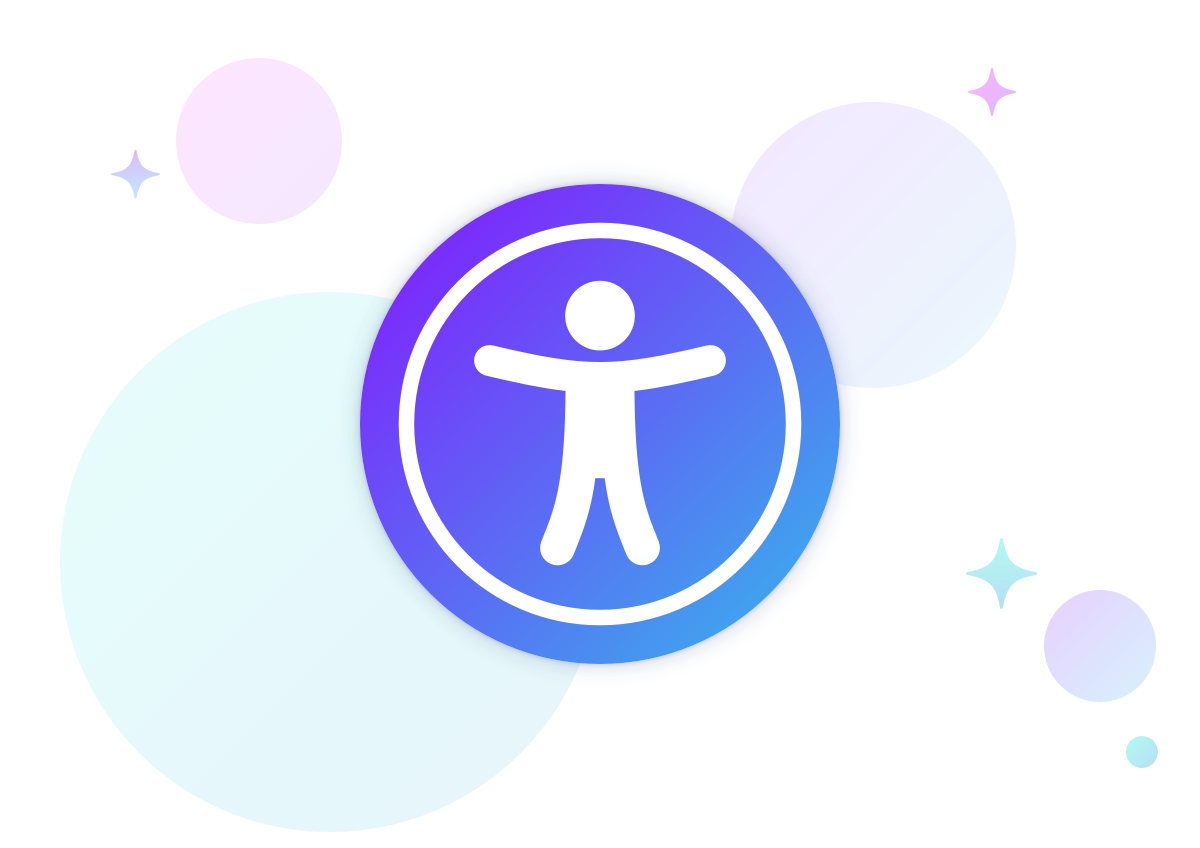 Will my quiz be accessible?
Fully accessible online quiz maker
Engage your whole audience - with our fully accessible online quiz maker. Riddle is WCAG 2.1-compliant - so your quizzes can be taken by people with a wide range of disabilities. (Learn more)
Your quiz, your style
Get creative with custom CSS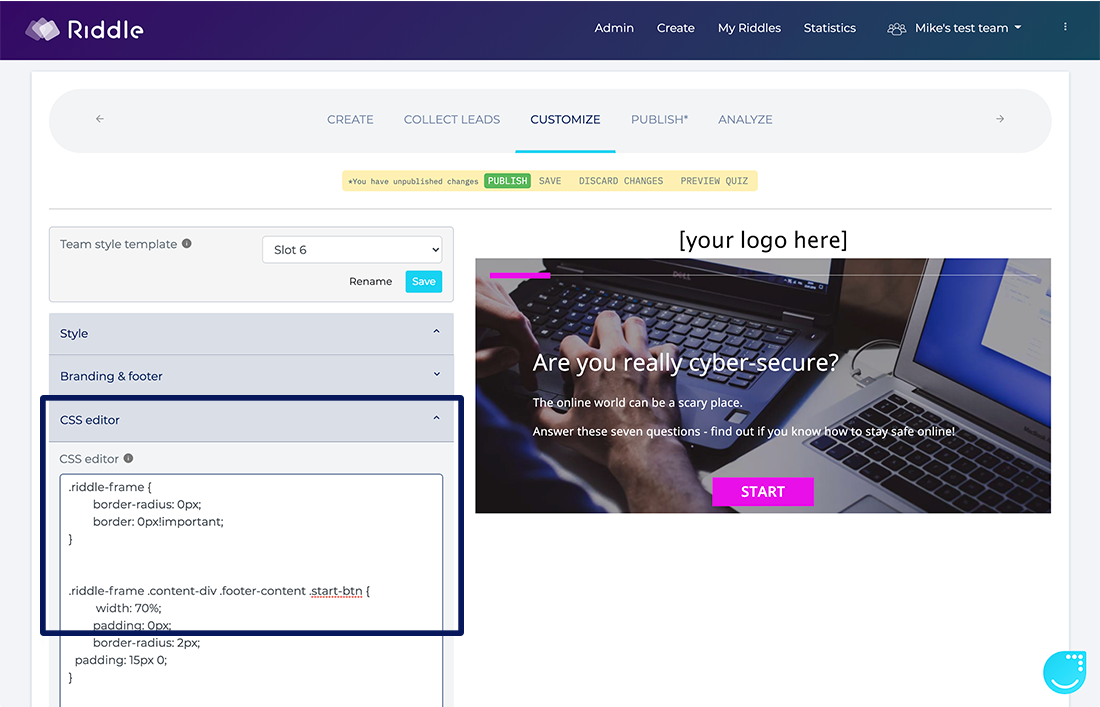 Seamlessly blend your quiz to your site. Customize (almost) everything with our online quiz maker - from buttons to borders, layouts to alignments and more.(Learn more)
Custom fonts
Match fonts with your site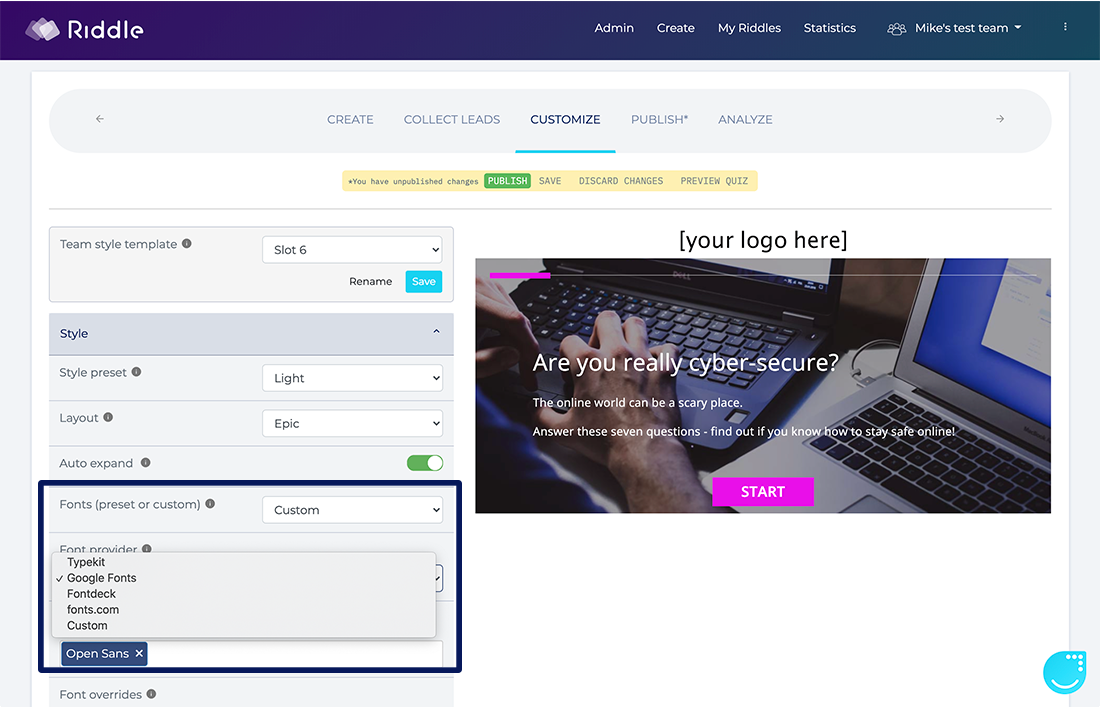 Use your own font when you create a quiz - upload your own font, or use any from Google, Adobe Typekit, Fontdeck, or Fonts.com. (Learn more)
Style templates
Save time with team templates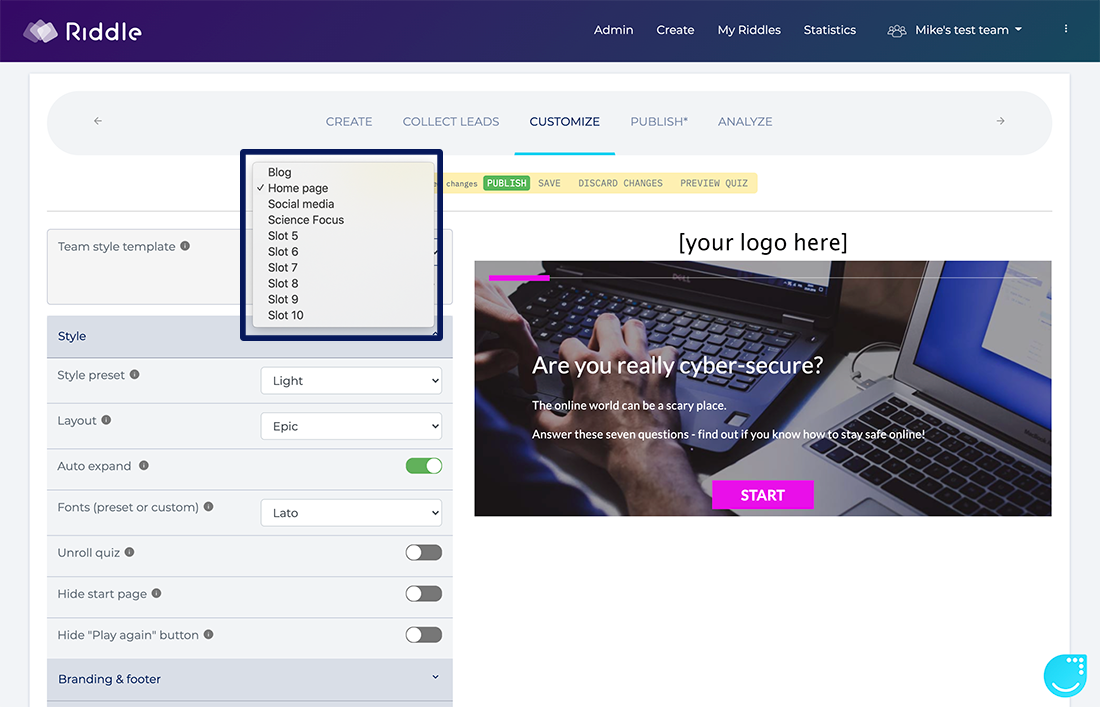 Keep your team's quizzes on-brand. Save all your quiz styles as a style template for easy reuse - from colors, branding, fonts, and more. (Learn more)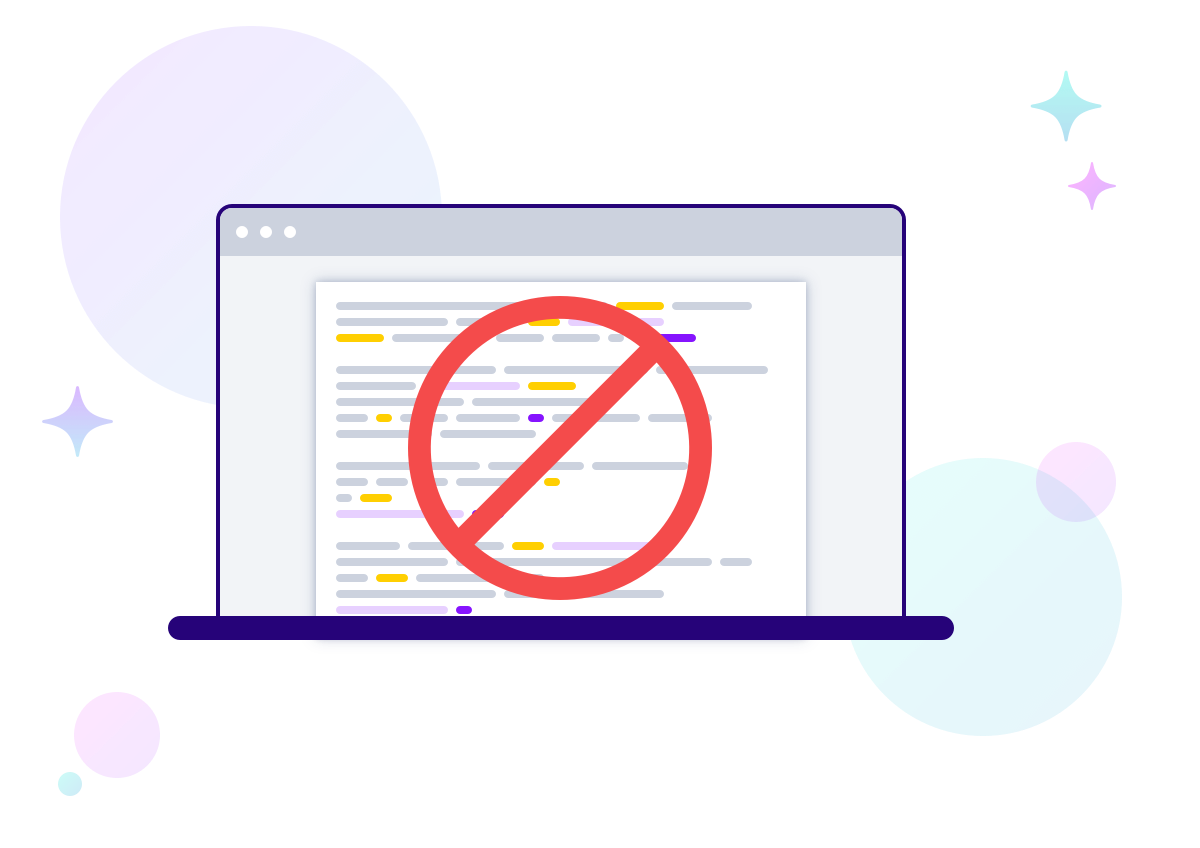 Is it hard to make a quiz?
No coding -
just add text and images
Our online quiz creator is super intuitive and designed for anyone to use. Create beautiful quizzes in just minutes - no tech or coding skilled necessary. (Learn more)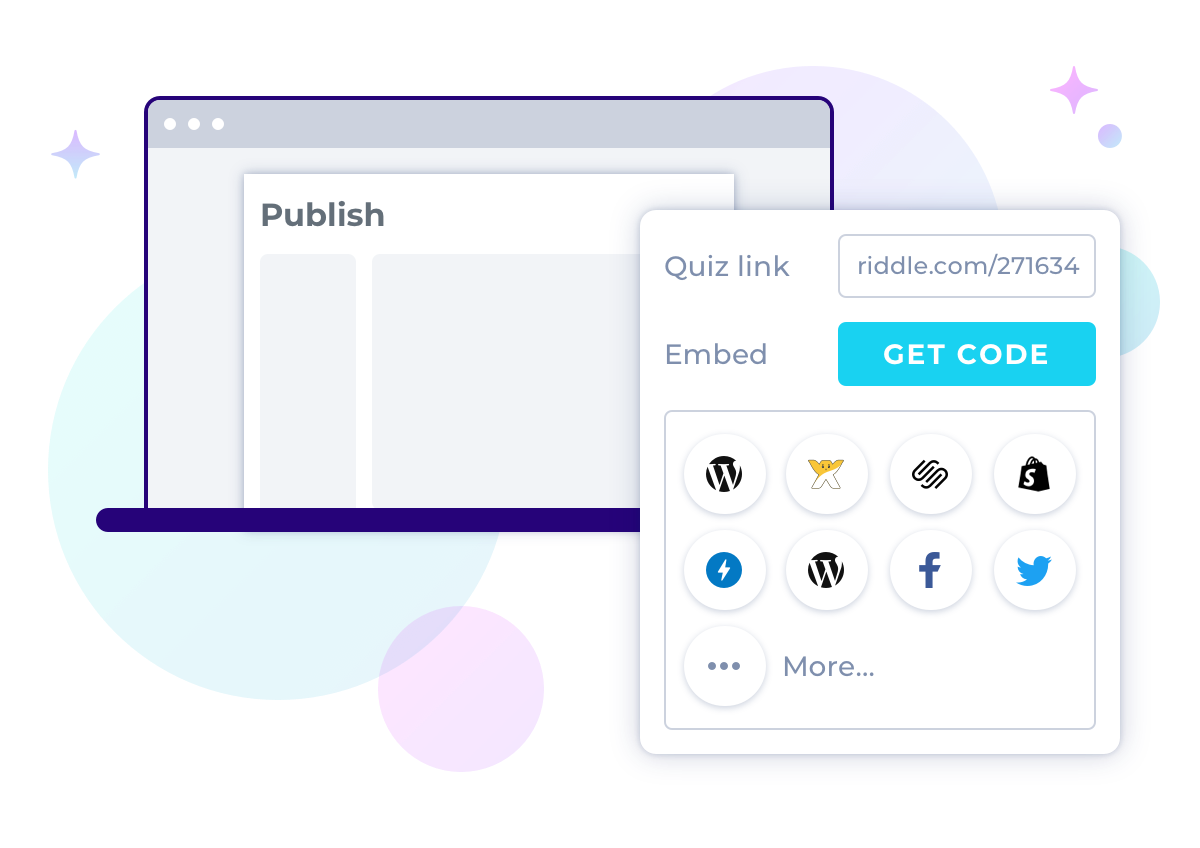 Will my quiz work on my site?
Publish to any site -
just copy, paste... done!
Your Riddle quiz or personality test will work in any site or CMS, from Wordpress to Wix, Squarespace to Shopify.

Simply copy & paste the embed code or use our Wordpress plug-in.

Seriously - it's super easy. If you know how to add a YouTube video, you can embed your Riddle quiz.(Learn more)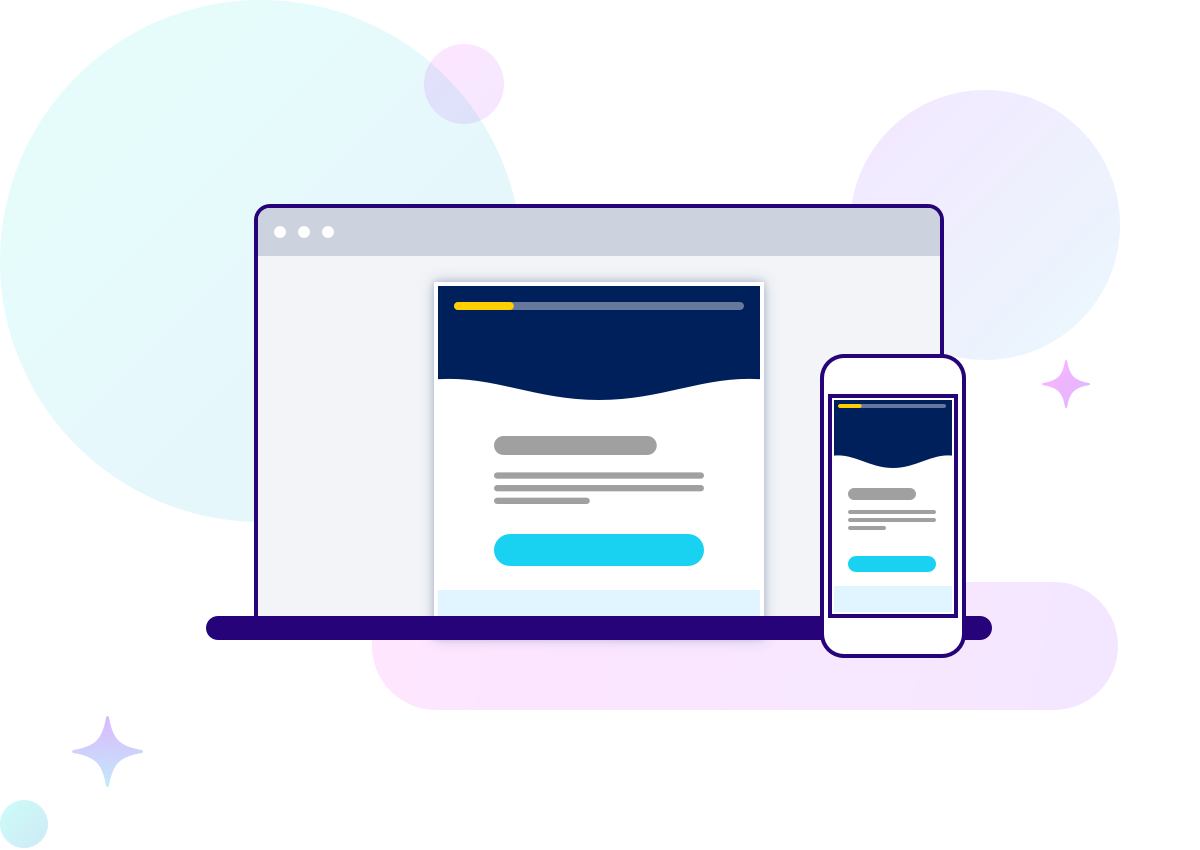 Will my quiz look good on smartphones?
Quizzes look great on any device
Fully responsive, our quizzes resize automatically for smartphone, tablet, or desktop - for the best viewing experience. (Learn more)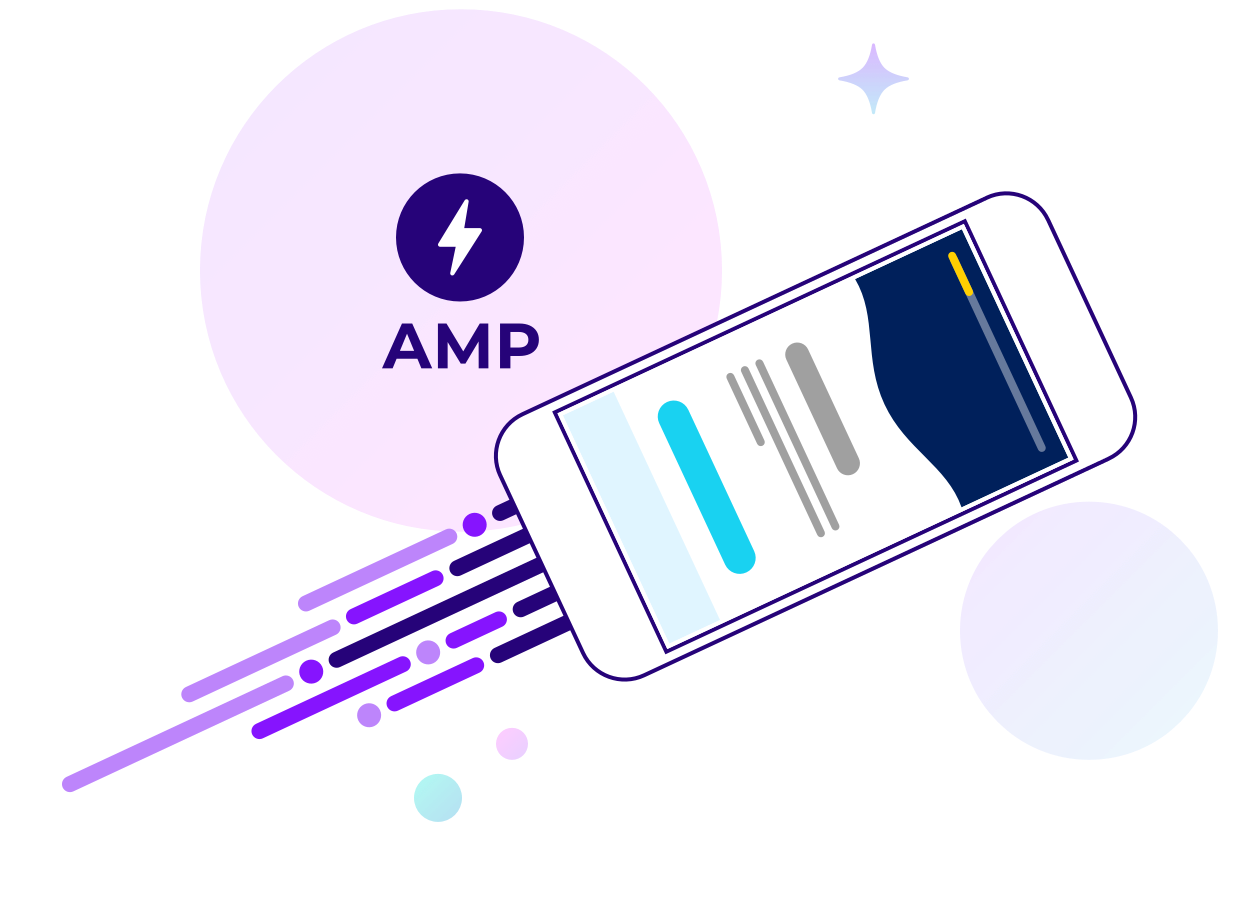 Does Riddle support Google AMP?
Go mobile with Google AMP
Make a quiz, then publish to Google AMP for even faster mobile loading. (Learn more)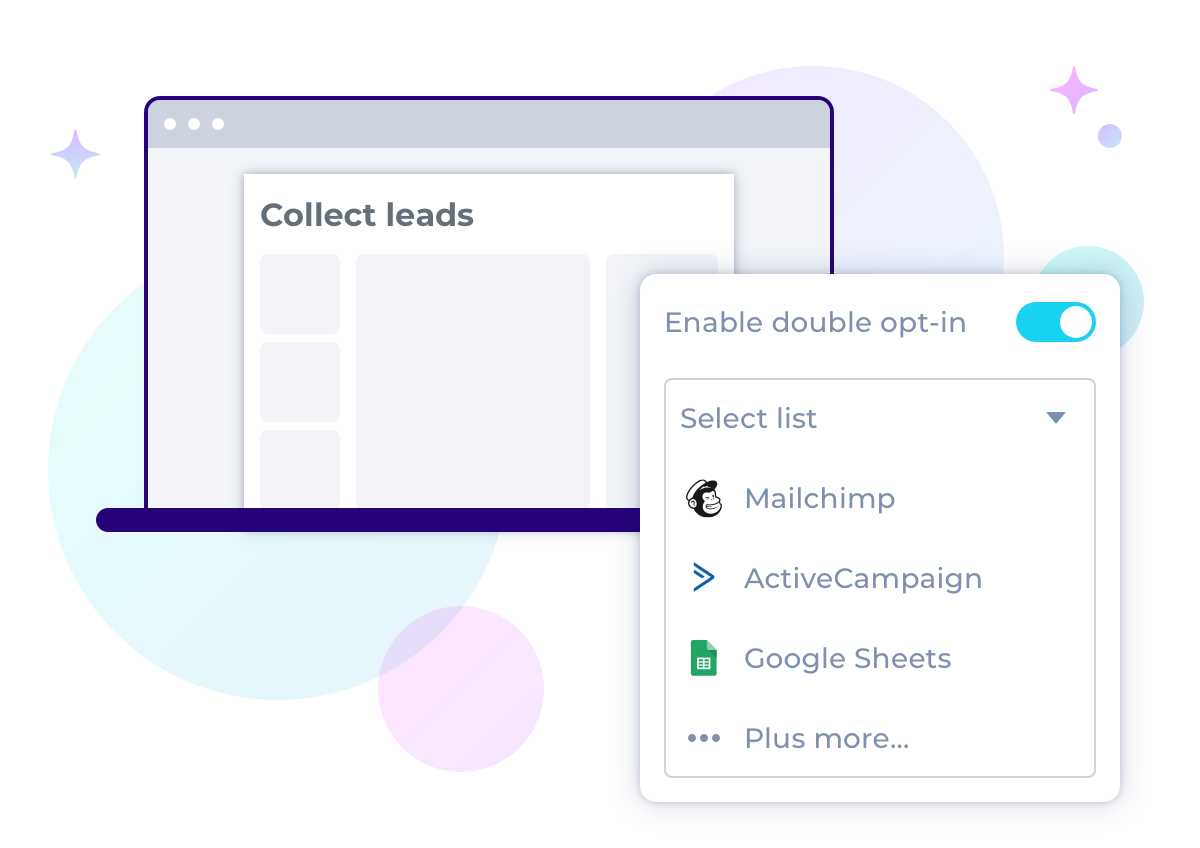 Can I collect leads with double opt-in?
Control your email marketing
We support double opt-in confirmations for all our lead generation options, including Google Sheets, MailChimp, and ActiveCampaign.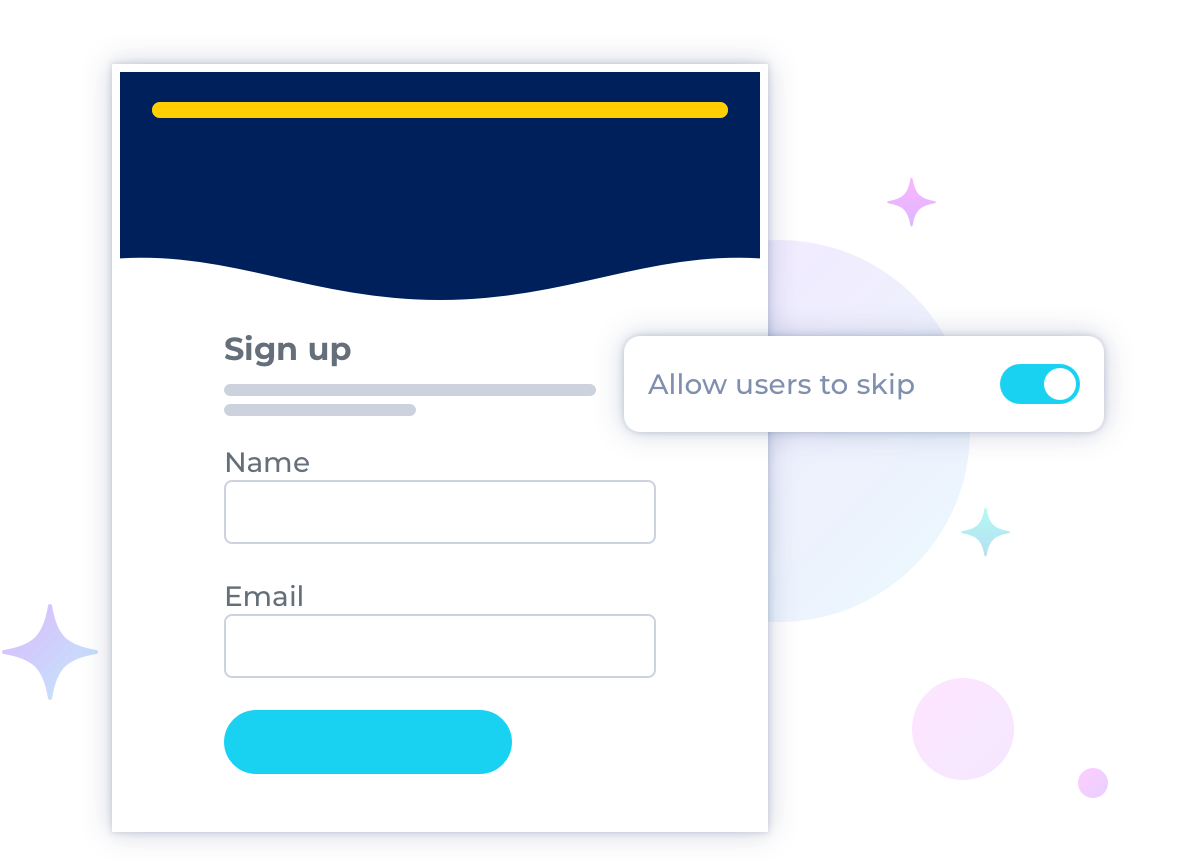 Can I choose when to show quiz answers?
Control the 'big reveal'
Immediately reveal answers after each question - or wait until after your lead generation form (for more conversions). You get to decide. (Learn more)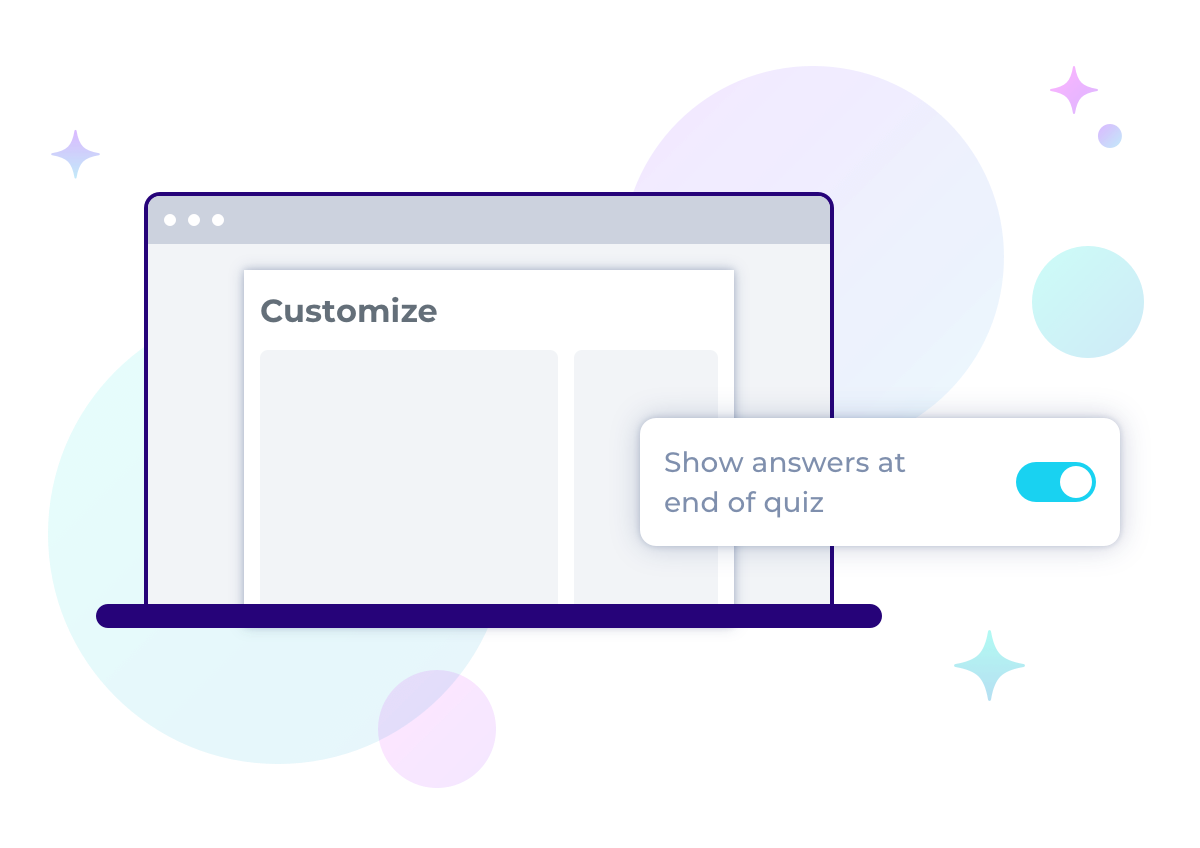 Can I show my lead form before their results?
Optional lead forms
Gate off each quiz taker's results unless they complete your lead form - or let them skip it. The choice is yours. (Learn more)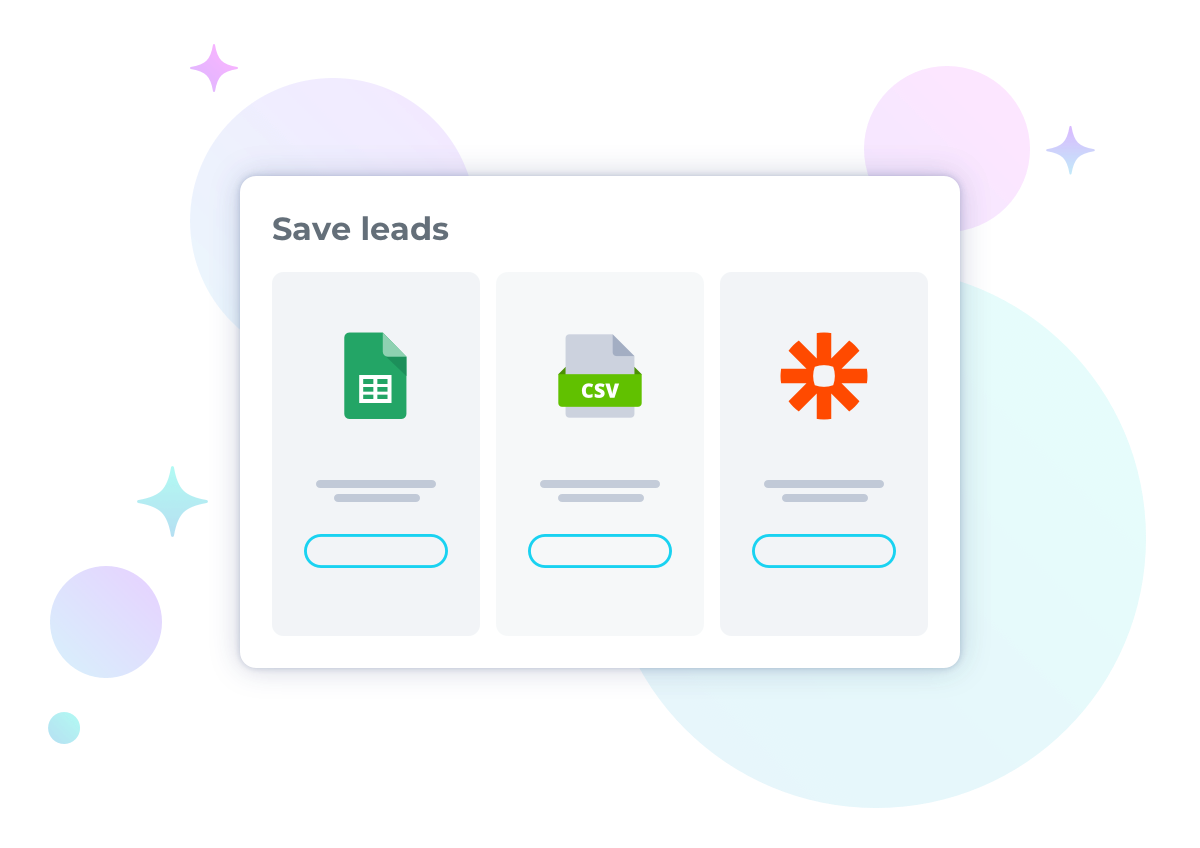 How can I save my quiz leads?
Collect data, the way you want
Make a quiz, then automatically save leads to your Google Sheet, as an Excel or CSV file, or use our Zapier app and webhook. (Learn more)
Loads of flexibility, great CSS overrides, great integration with Zapier, and amazing customer service. Actually, one of the best customer service platforms I have ever had the pleasure to use. I could not recommend Riddle any higher.

Riddle's customer support is amazing. From the moment we got on the site, we were asked if we had questions or needed help. The Riddle team does a fantastic job of making sure you have everything you need. That being said, the product itself is also very easy to use and implement.

There's some great features which gave Riddle's online quiz maker a big step up over anything else we could find. It was especially useful being able to enter in a huge range of potential results (200 combinations) into a personality-type quiz to give people very specific results, and then direct them to a landing page on our site.

Great tool for professional quiz making. Best online quiz maker product out there! Riddle's super easy to use, and getting better all the time. Plus, they've GREAT and super fast responding customer support!

Fantastic tool for engagement. Love it! It's so easy to use, and there's lots of variation so it's great for content marketing and lead generation. I also love the customer support I've had from Riddle. Any questions I have are quickly answered and with a smile.