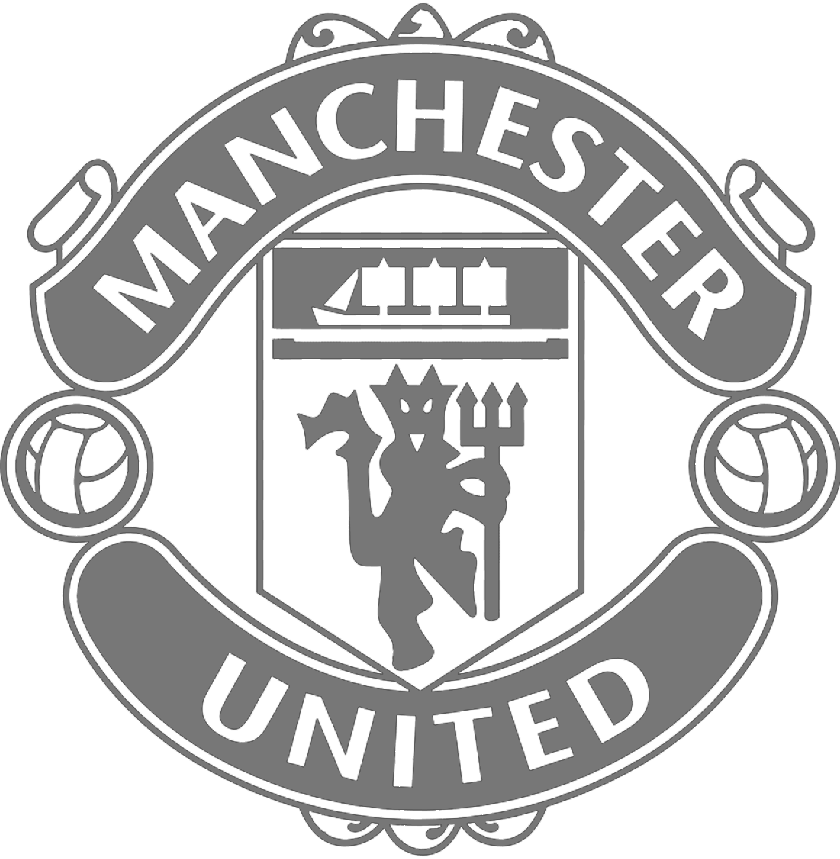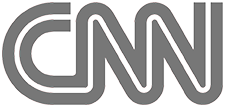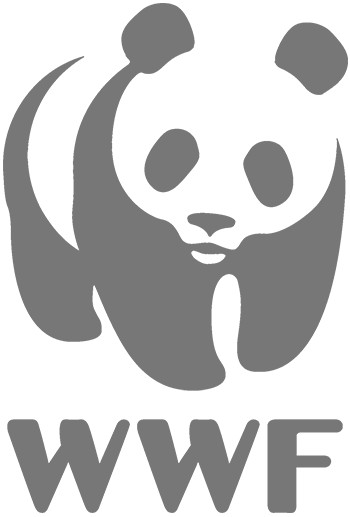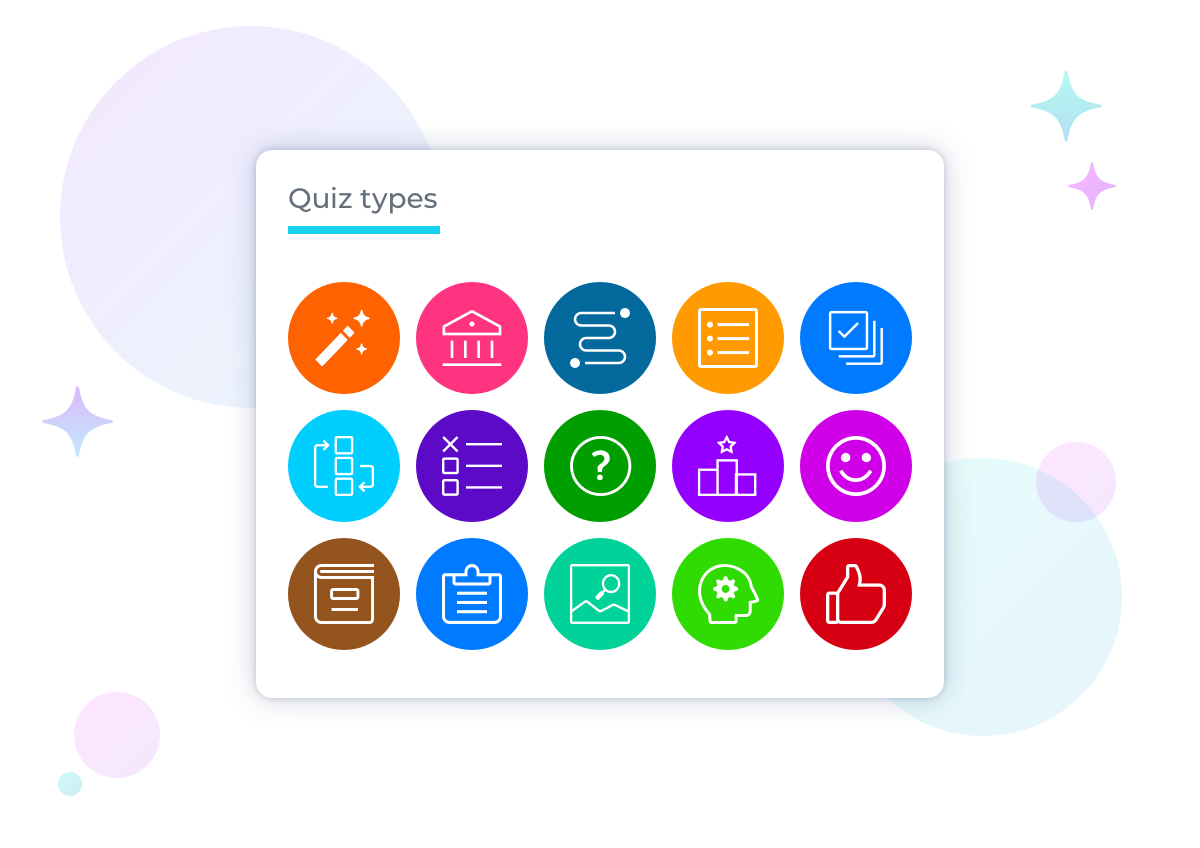 Multiple quiz types
Create a quiz, personality test, or 15 poll, survey, and quiz formats
Engage your audience with a huge range of quizzes - including personality tests, polls, surveys, and more! (Learn more)
Integrated marketing
Connect your marketing software
Make a quiz and easily send all leads to MailChimp, ActiveCampaign, AWeber, or any other marketing tool. (Learn more)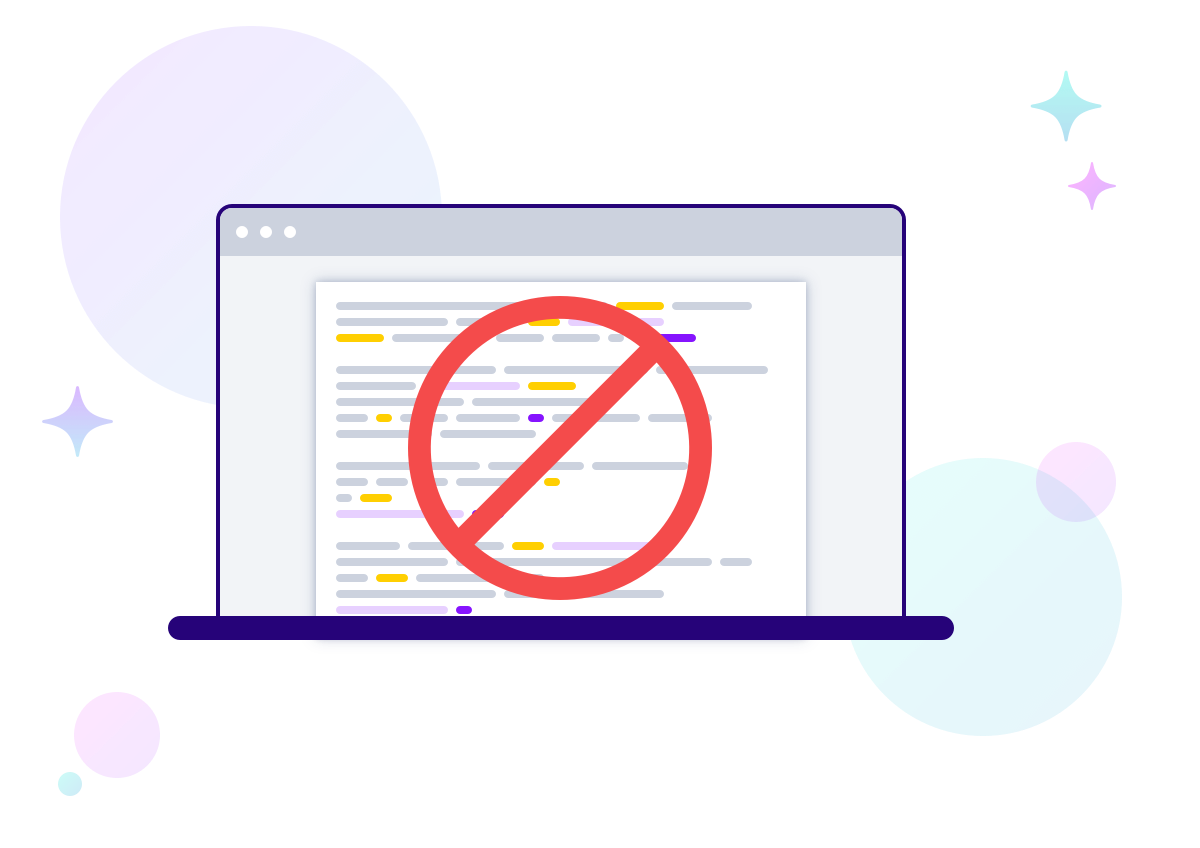 Quiz embed
Publish anywhere
Your Riddle quiz will work in any site or CMS, from Wordpress to Wix, Squarespace to Shopify. If you know how to add a YouTube video, you can embed your quiz. It's that easy. (Learn more)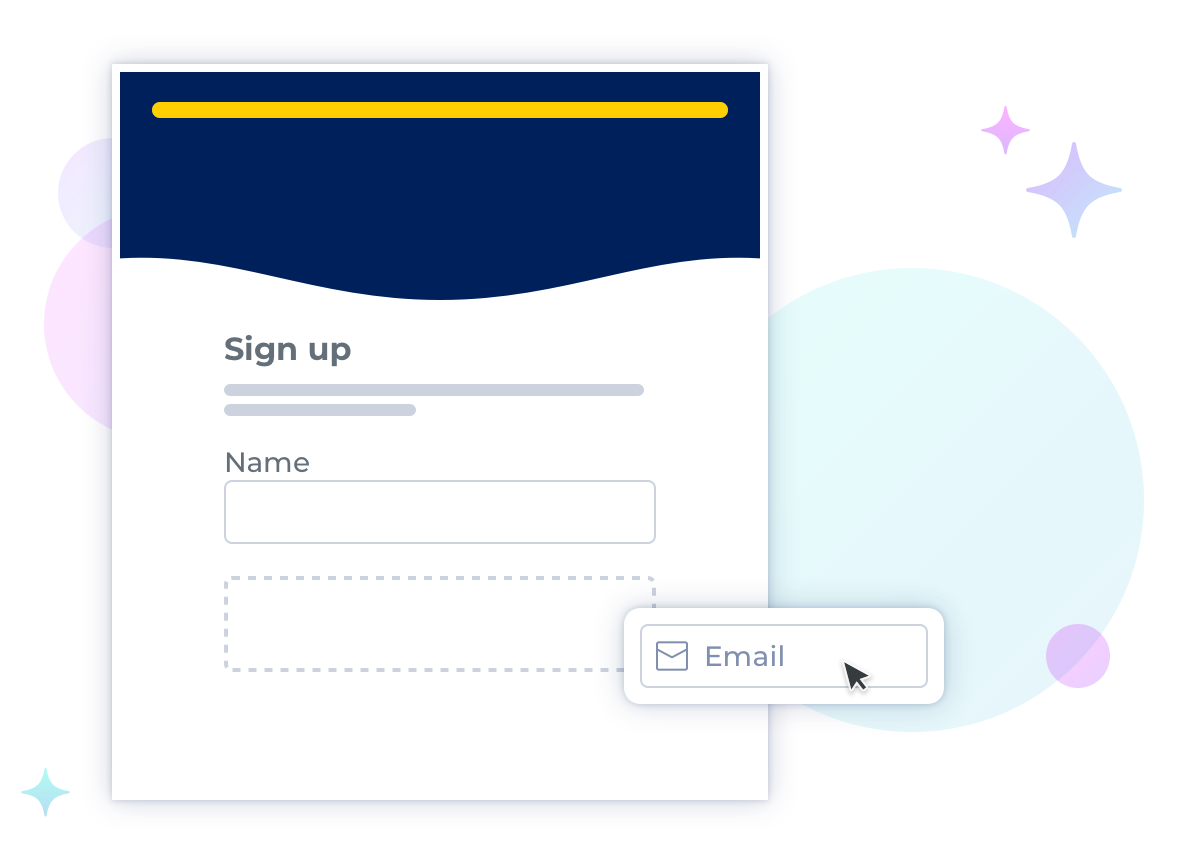 Form builder
Create your own lead forms
Add a lead generation form to your quiz. Collect the data you need with over 15 fields. With an intuitive drag/drop functionality, our form builder is quick and easy to use. (Learn more)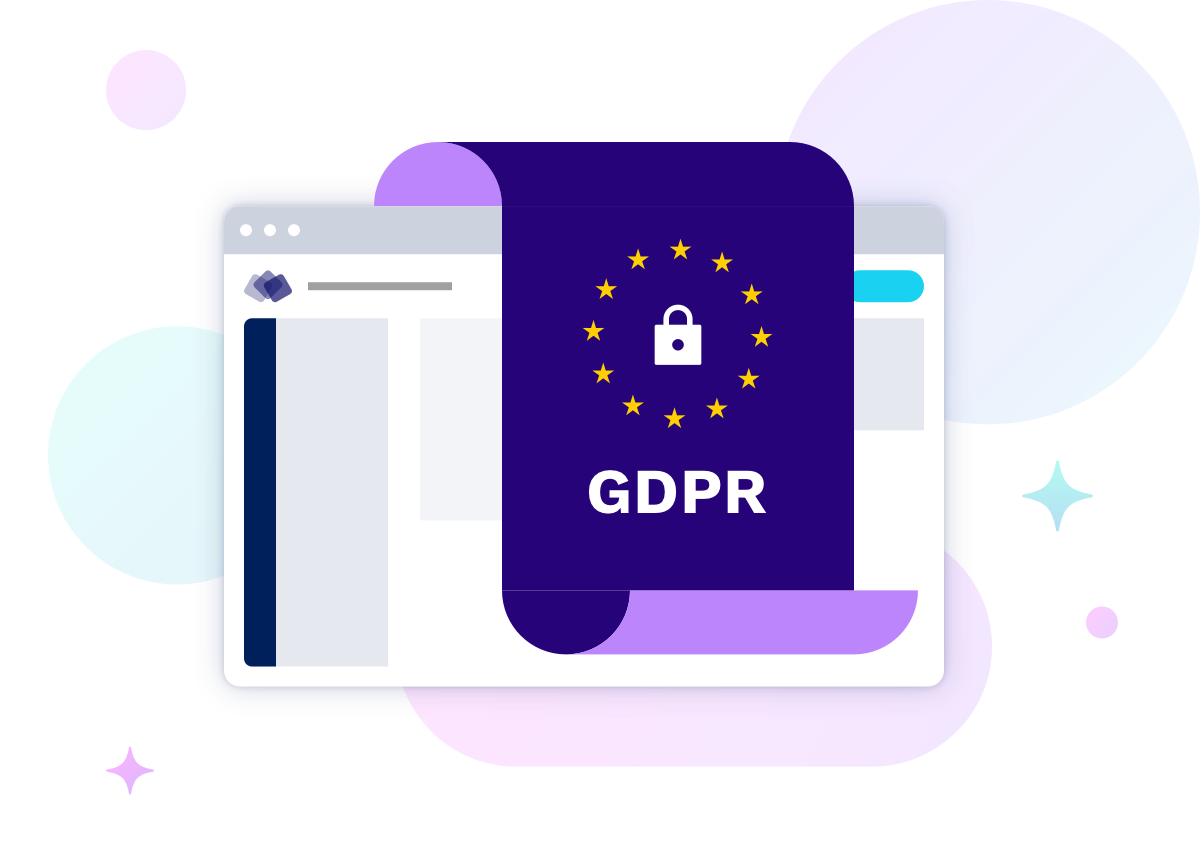 Data privacy
GDPR-compliant quiz maker
Collect quiz leads safely - Riddle's quiz creator is fully GDPR-compliant, and meets the EU's strict data privacy regulation. (Learn more)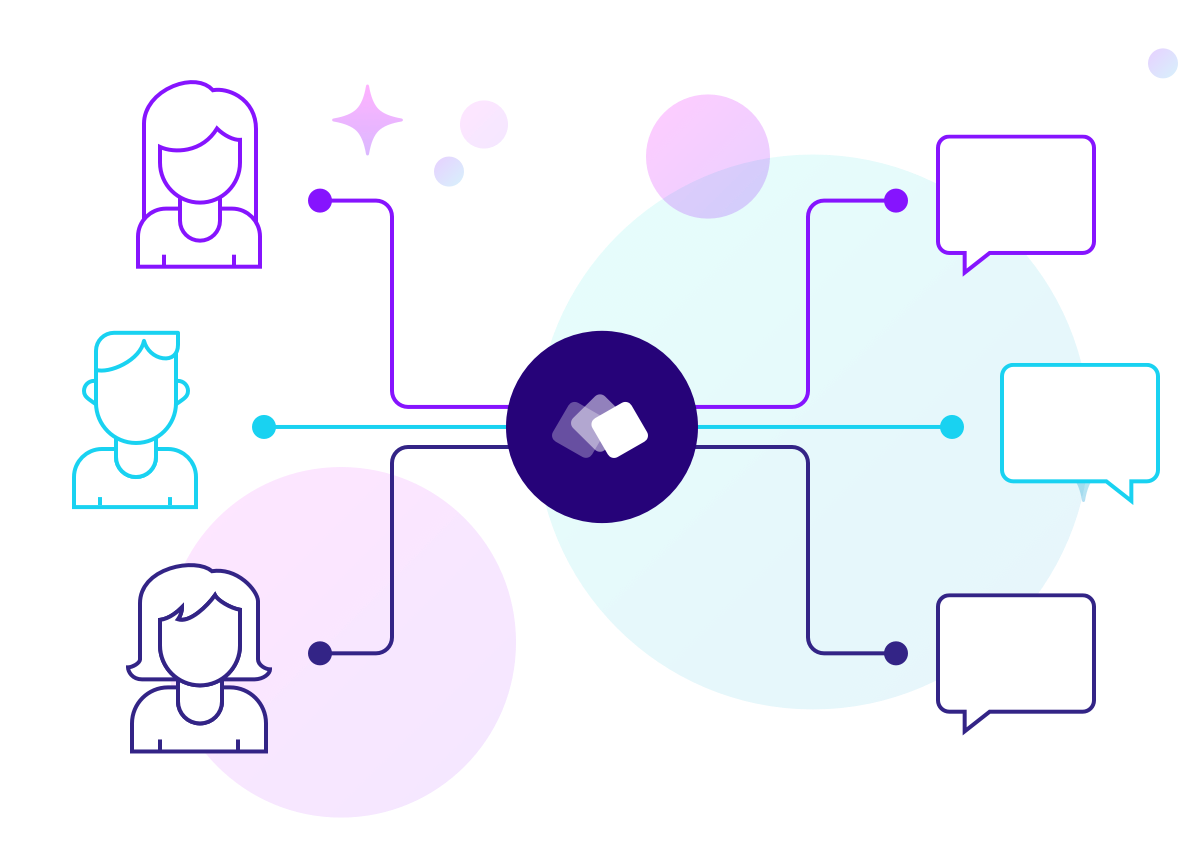 Personalized messages
Convert more customers
Automatically send personalized marketing messages, based on each quiz taker's responses. (Learn more)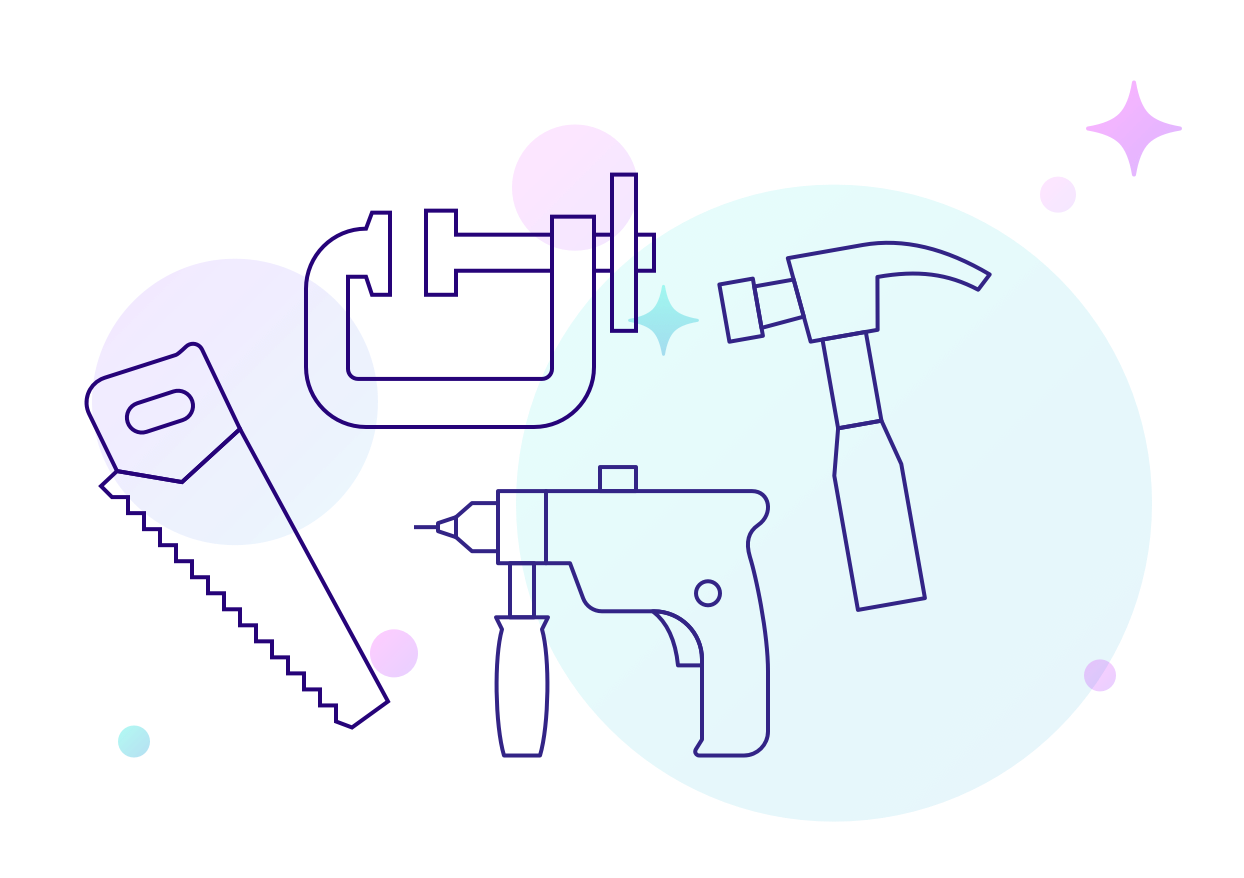 Quiz marketing toolkit
Tailor quizzes to your goals
Want to collect leads? Grow your audience? How about run your own in-quiz ads?

Riddle's quiz toolkit is flexible - designed for the modern marketer.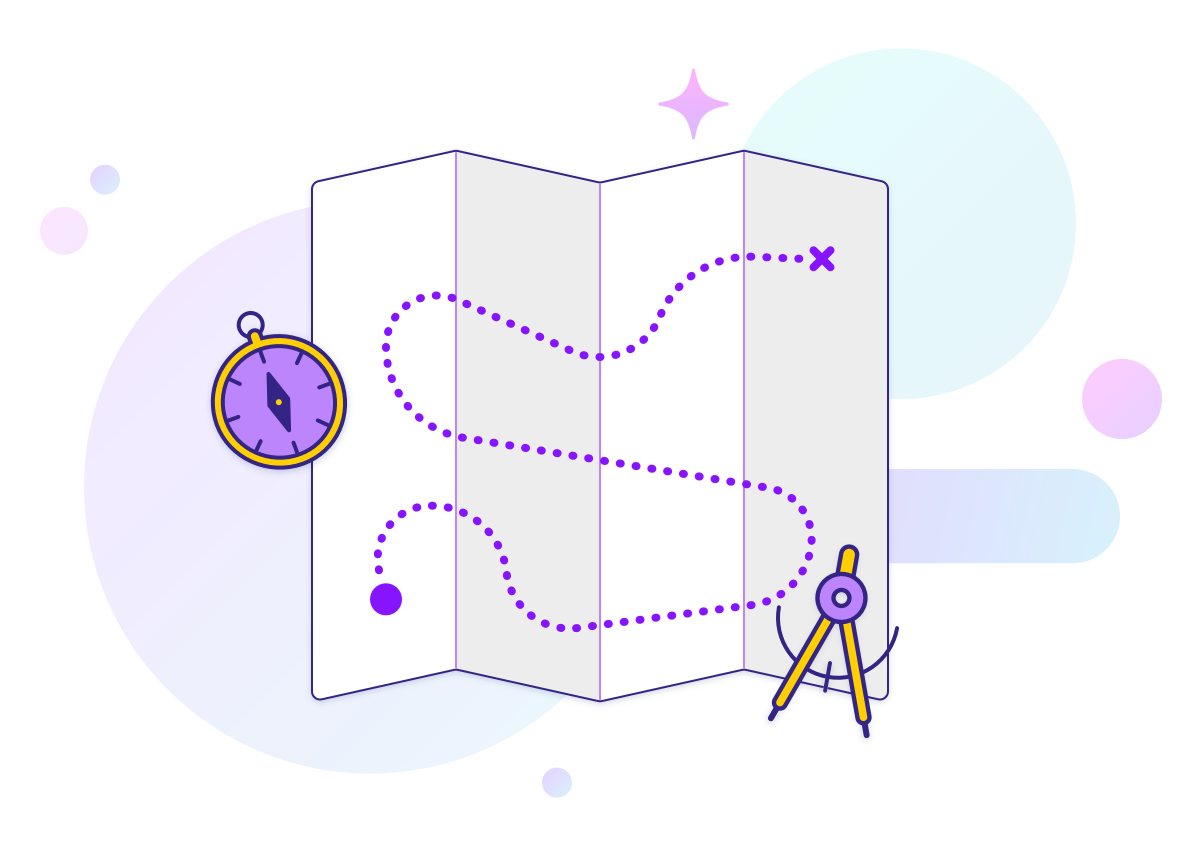 Marketing tracking
Measure your marketing with Facebook Pixels
Improve your marketing - track your quiz conversions using Facebook Pixels, Google Tag Manager, and more. Make a quiz, then measure who starts, finishes, and completes your lead forms. (Learn more)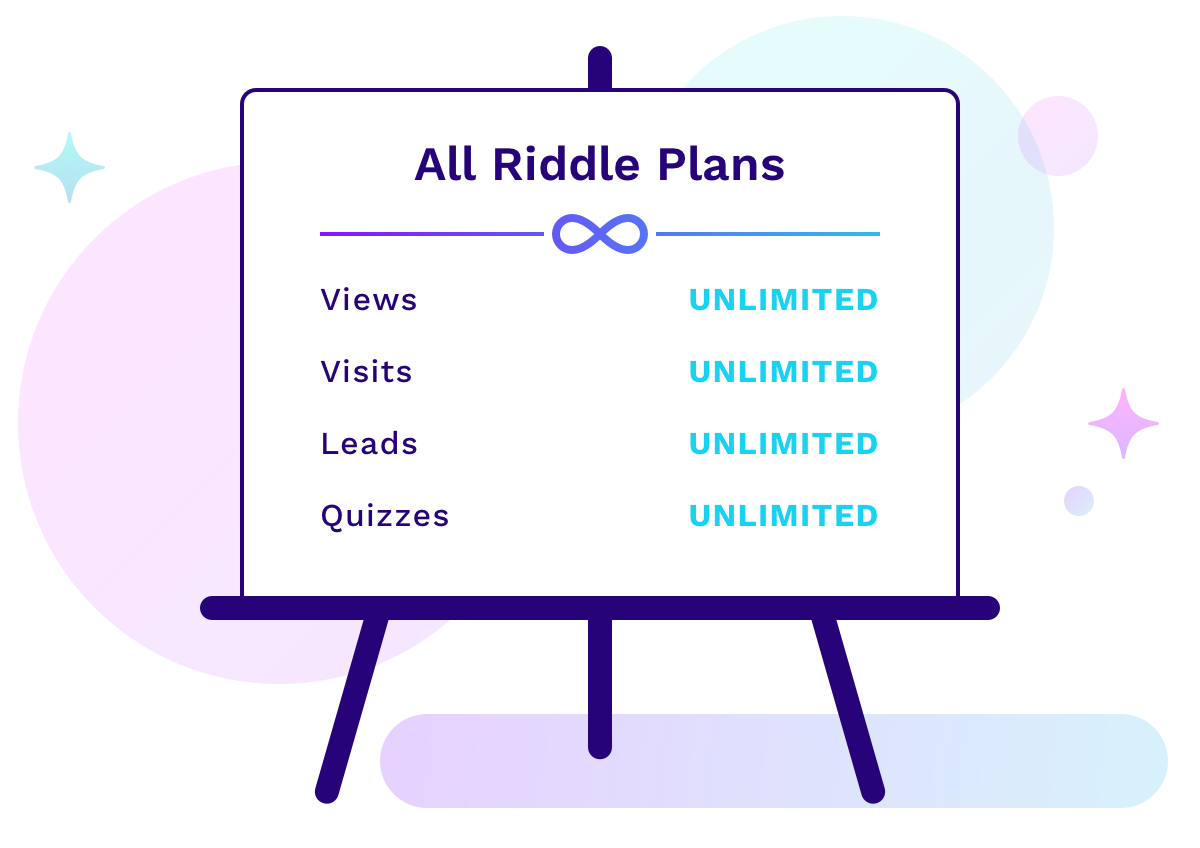 Quiz making without limits
"No limit" pricing - seriously.
All our quiz maker plans are completely unlimited - with no caps on how many people take your quiz or fill in your lead form. (Learn more)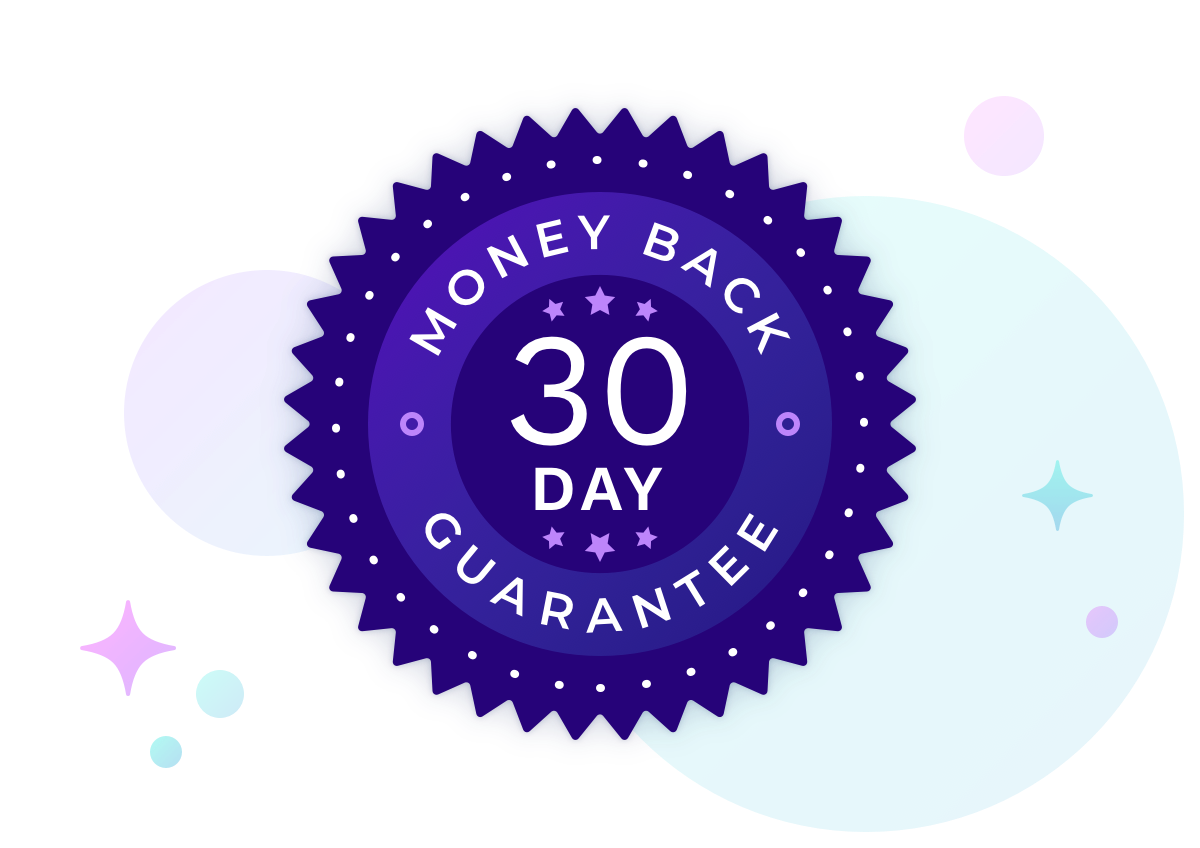 Cancel any time
30 day moneyback guarantee
No set up fees or long-term contracts. Sign up is easy - and you can cancel our test maker any time.

Your quizzes will always stay live on your site - even if you cancel. (Learn more)
I thought quizzes wouldn't work. I was wrong - my first quiz got a 68% opt-in rate… 10X better than my previous email collection tools.

Riddle helps our Children's Interactive team to quickly create engaging content that provide compelling data insights about our audience.

Riddle is simple to use - and simply great. Be creative, go wild – it's easy to create fun experiences on any device and collect leads on the way.

We're big fans. Easy to create and extensively customizable - our clients have seen a big lift in engagement and email collection.

Riddle is a brilliant tool, and plays an important role for us - making it easy to create smart, on-brand interactive content and embed it anywhere.

Common questions
We totally get it. Using an online quiz maker can sound "too good to be true". But Riddle has grown by leaps and bounds since we launched back in 2014.
Everyone from small start-ups (like The Hair Fuel) to big brands and publishers like the BBC, Red Bull, and Shopify use Riddle to collect leads or engage their audiences.
No surprise, but we think the answer is a flat-out YES, no matter your marketing objectives.
Want to create a quiz to collect leads?
Riddle's quizzes get 35-45% opt-in rates (20X better than typical email collection tools).
Heck, our partners regularly do better than that.
Take leadership coach Merilyn Beretta, for example - she gets nearly twice the opt-in rate with her personality test's 68% opt-in rate.
Need to engage your audience so they stay longer?
Online quizzes and personality tests are some of the most popular and most shared online content. Add a poll, survey, or list and make any article a compelling interactive experience. Our reaction polls take under a minute to make - you'll see 20-25% of all page visitors will click and vote. Not bad for just 60 seconds of work, right?
We get asked this a lot. Isn't it frustrating to sign up for an online tool, only to find they have low monthly limits on how much you can use it?
All our plans are completely unlimited - without monthly limits:
Unlimited content - make as many quizzes, polls, and other content as you want.
Unlimited quiz visitors - we don't limit how people can see or take your quizzes.
Unlimited leads & data - collect any number of leads and quiz responses.
Basic, Pro, or Team - every Riddle plan is 100% unlimited. Just pick the online quiz maker plan with the features you need.
The only caveat? We include a 'fair use' limit of 10 million views a month. That's more than enough for 98.7% of our users - and supports our low-cost pricing model.
We're also flexible - in case your quiz unexpectedly goes mega-viral. Don't worry - we won't charge you for the first month of heavy traffic. But after that, we'll need to pass on our increased server costs - it's just $125 for every additional 10 million views.
Great question. We designed Riddle to scale from a single user or small teams, all the up to large brands, agencies, and publishers.
And it's risk-free.
You can start with our 14-day free trial, which is completely unlocked and includes all our features. Plus, you won't need to add a credit card - so you'll never risk being charged if you forget to cancel.
Once you subscribe, you also get our 30-day moneyback guarantee - whatever the reason, no questions asked.
And finally, we don't believe in long-term contracts or upfront setup fees. We're so sure your team or clients will love Riddle that we make it easy to cancel.
Our customers find that Riddle quizzes and other content quickly prove their value, building their own internal buzz.
Most customers start using our quiz maker for one project. But once other people see Riddle's content in action, they start pushing to use it across their departments and brands.
The good news? Our licenses are very flexible. Riddle's Basic and Pro plans allow use on unlimited sites that you own or operate. Riddle's Team plan is a global license - and can be used on client sites as well.
You'll also get the metrics and tools to prove to your stakeholders how valuable Riddle can be:
Lead generation notifications - send your sales team email alerts for new leads to convert to customers.
Detailed quiz analytics - track everything, from quiz responses to how many people start, finish, and share your quiz.
Account-wide statistics - compare your team's progress across date ranges.
True, there are some dodgy quiz makers out there. They make money by adding cookies or trackers to customer quizzes to collect data.
But we're not one of them.
Riddle never (ever!) collects or sells your quiz data. We don't add cookies or trackers that collect your quiz takers' information.
That's why privacy-conscious companies like the BBC and CNN use our software with total confidence.
Plus, we're a fully GDPR-compliant online quiz creator. We also comply fully with California's CCPA, Canada's PIPEDA, and other global data privacy regulations.
Riddle is 100% EU-based - all of our servers are in Germany and Luxembourg.
Any personal data from your quizzes can go directly to your marketing software without touching the Riddle servers. Or, if you like, you can choose our GDPR-safe "Save to Riddle" option so that you can download this as a CSV file from our servers.
But any questions? Just ask us on support chat - we can provide additional clarification and a copy of our Data Processing Agreement (available in English and German).
No way. Everyone at Riddle (from our CEO Boris on down) helps with customer support.
And we all race each other to respond first. That means you'll get an answer fast - lightning-fast (our average response time is under two minutes).
To be honest, that might also be due to our monthly competition - the person who assists the most customers wins free beer. Our team is mostly German - so we love beer!
But seriously, put us to the test. Ask us anything - we can help with technical questions, give you feedback on your quiz, or tips on how to improve your quiz marketing strategy.
The bottom line? We're big customer support geeks - and we love to help out.
Heck yes. We've designed Riddle as the easy-to-use online quiz maker that everyone can use - no coding required.
There's no training required - and you can create a quiz in just minutes.
Flexible scoring and results
Add images, GIFs, and audio or video clips
100% white-labeled - customize colors and branding to match your site
Embedding your Riddle quiz on your site is super simple.
Go to the 'Publish' step in your Riddle.
Copy the embed code.
Paste the code directly on any page on your website or blog.
Here's a quick blog post we whipped up covering the various options:
https://www.riddle.com/blog/embed-online-quizzes-site
Quiz lead forms
Collect the data you need -
with a custom lead generation form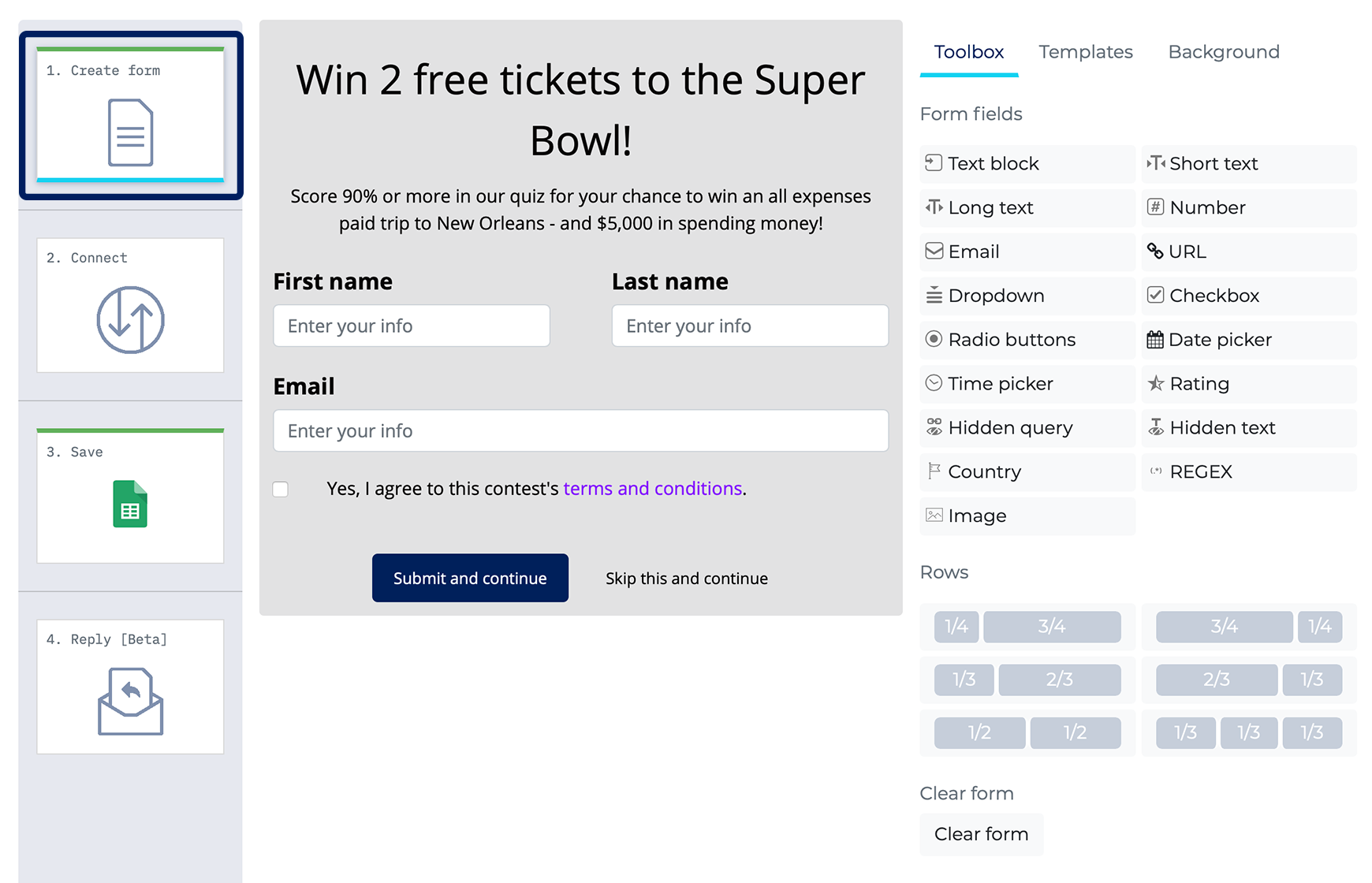 Drag and drop any of 16 customizable fields. Save form templates for easy re-use. (Learn more)
Email marketing
Send your leads (and quiz responses) to any marketing software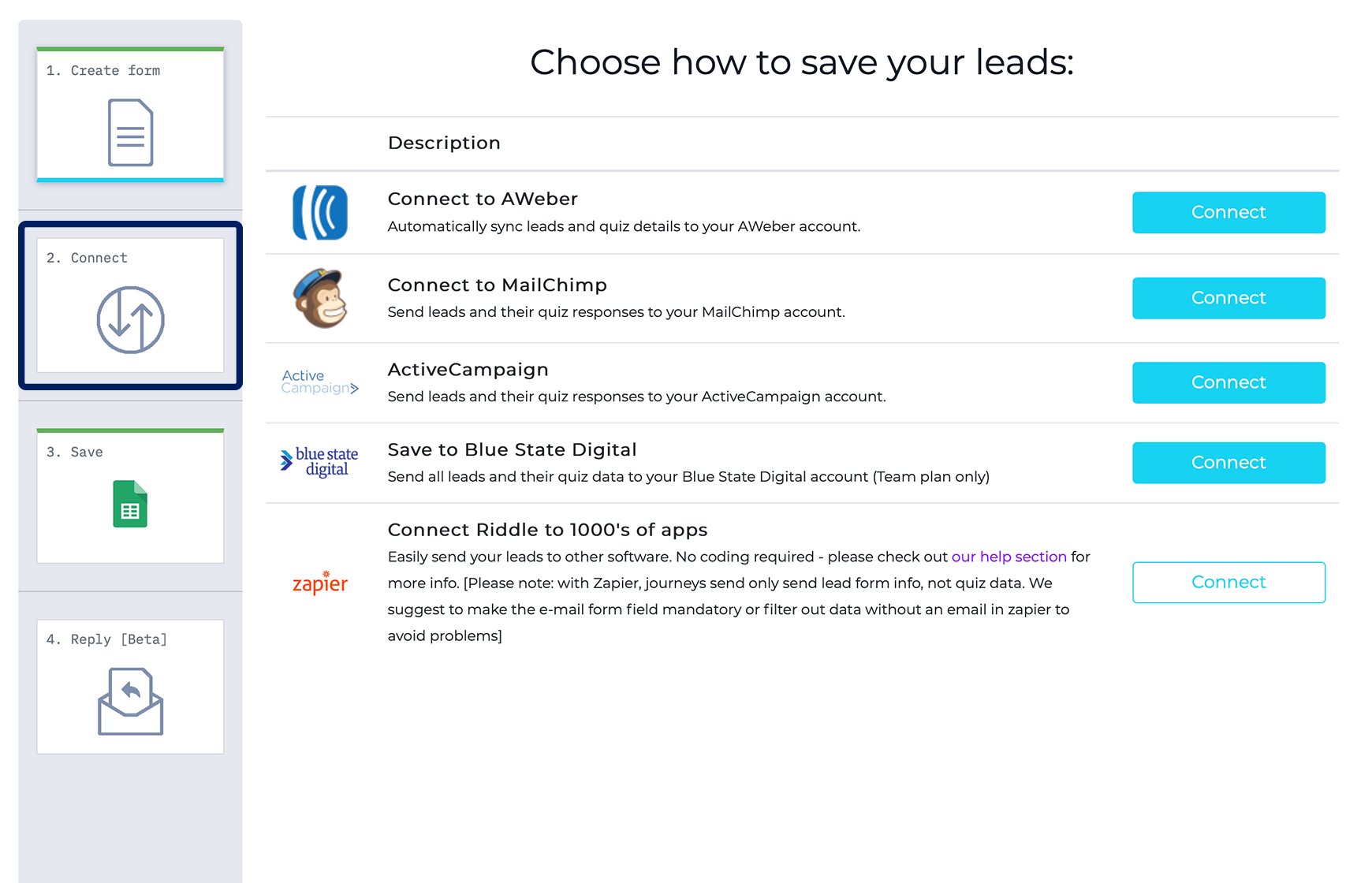 Connect your quiz with lead generation to Hubspot, Salesforce, Constant Contact, or 1500+ other tools with our Zapier app. Automatically sync all leads and quiz data to power your marketing funnel - no coding required.(Learn more)
Google Docs
Save all your leads and quiz data to your Google Docs account (or a CSV/XLS file)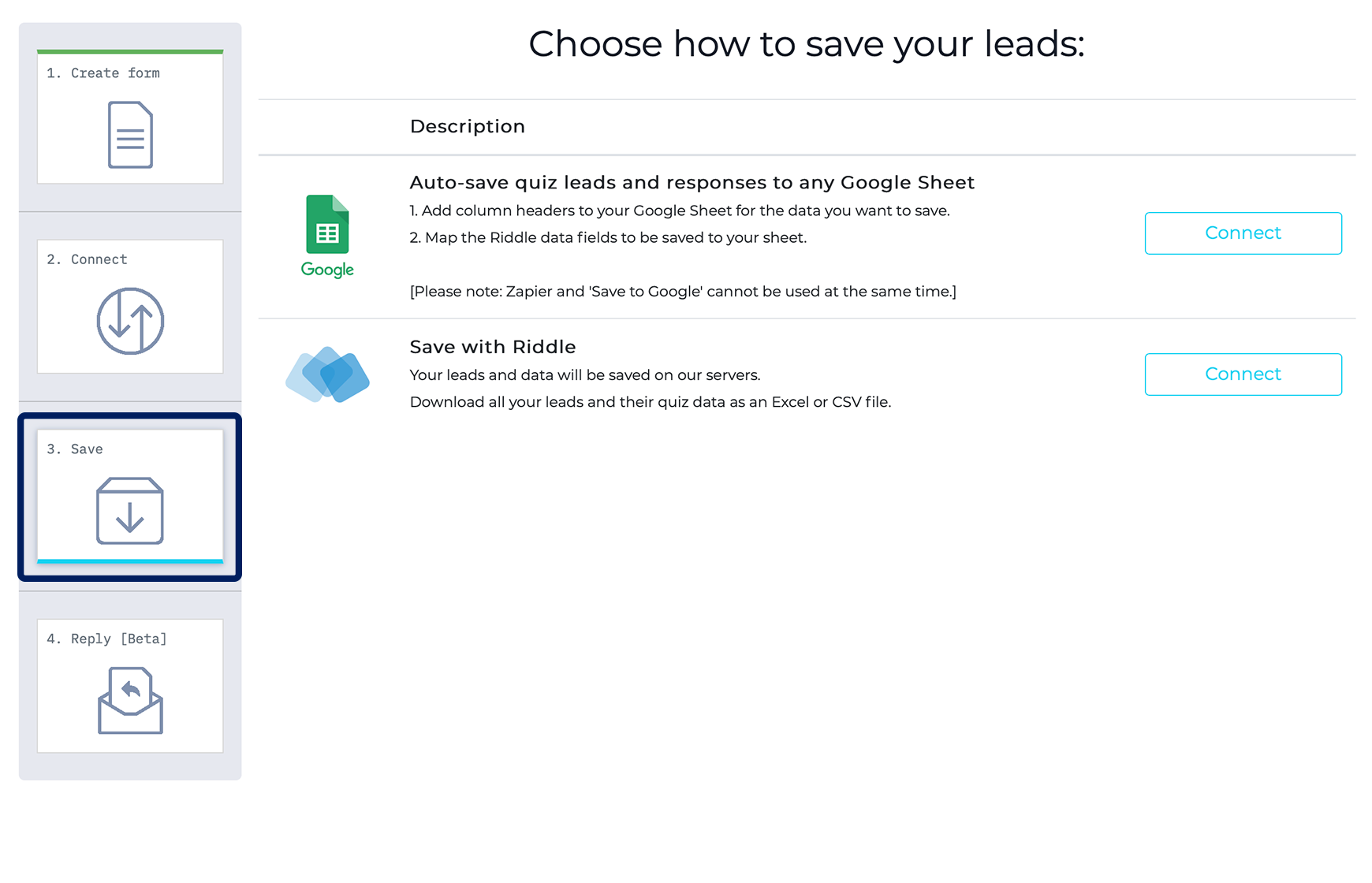 Save and export your leads with our quiz creator. Automatically send leads to any Google Sheet - or download quiz leads as a CSV/XLS file. (Learn more)
misc.prev
misc.next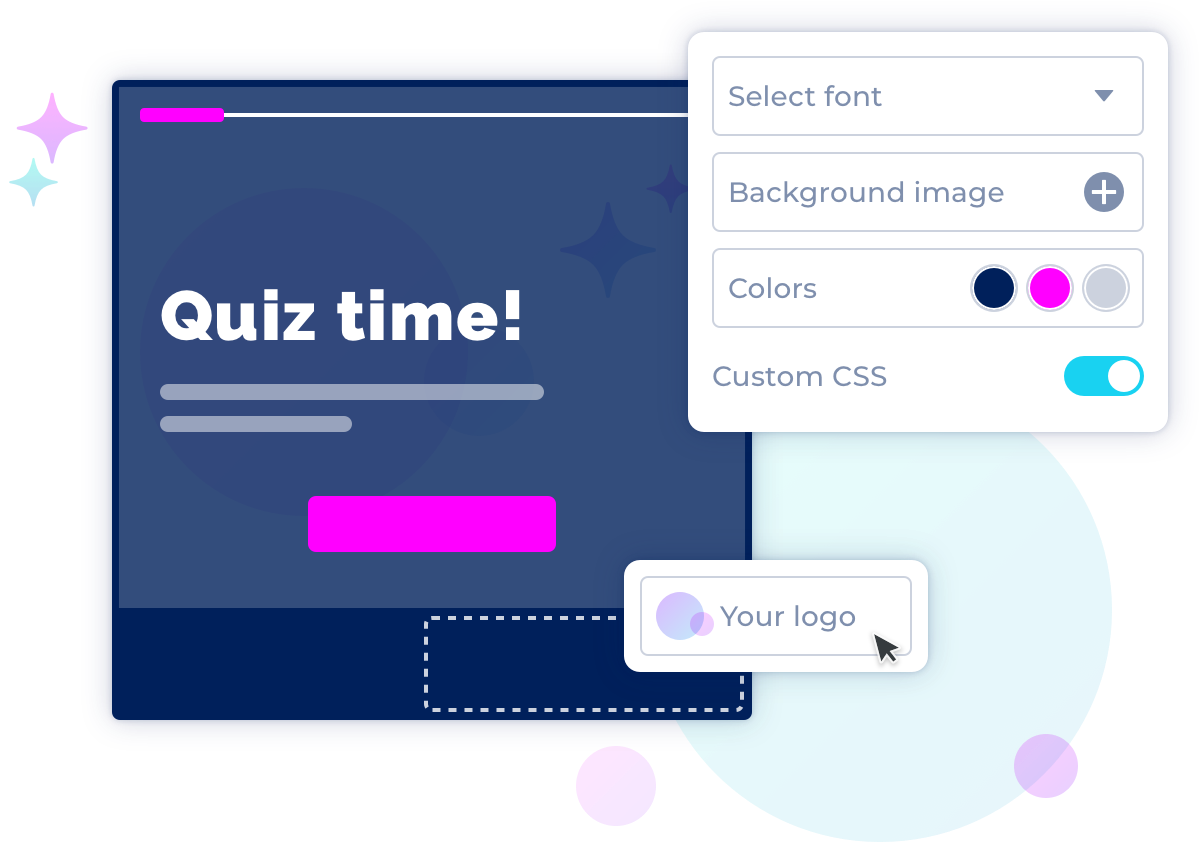 100% white labelled
Your quiz, your brand
Add your logo (or your client's) - then upload your font, and set your quiz colors, backgrounds and CSS for a seamless brand experience. (Learn more)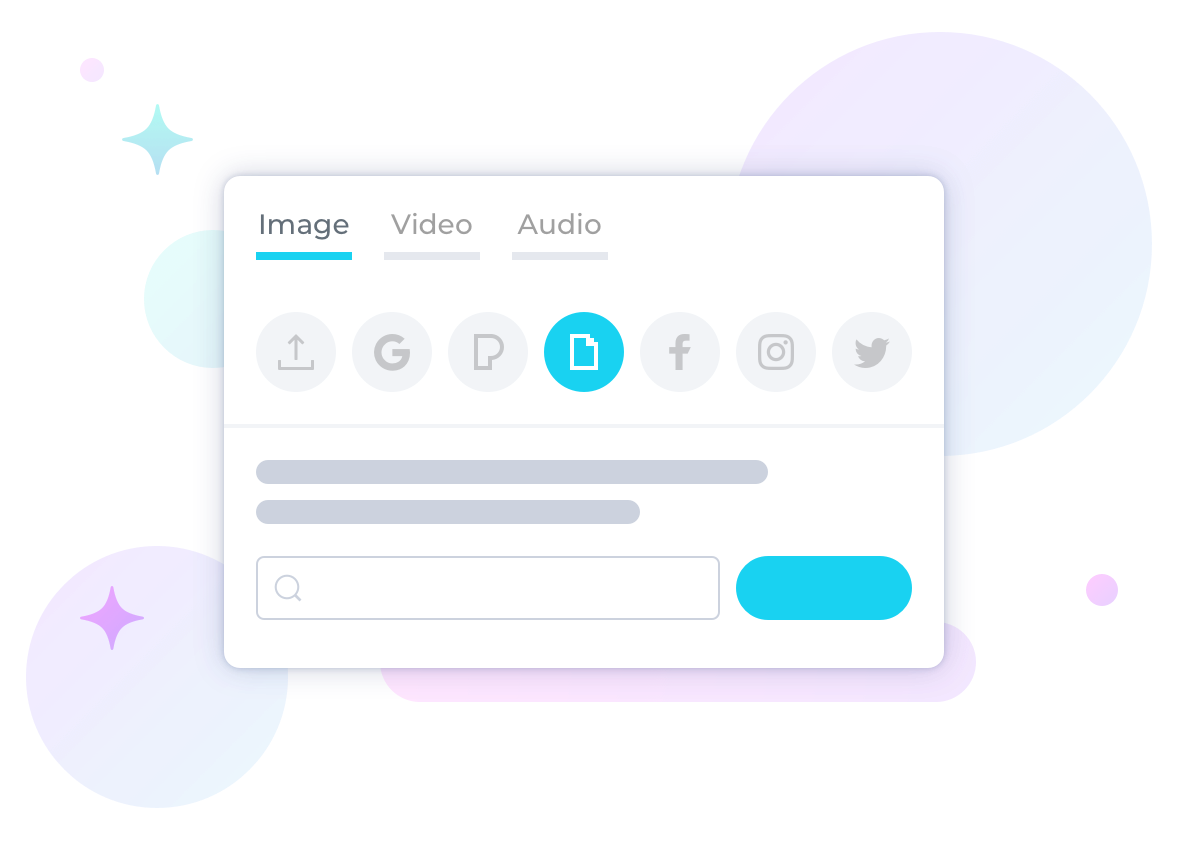 Image and video options
Say it with pictures
(or GIFs, videos, and audio)
Easily find and add images, videos, & GIFs with our test maker. Create content (like Buzzfeed quizzes) that jump off the screen.

Search Google, Pexels, YouTube, Giphy, Facebook, Twitter, and stock photos - or upload your own pics or MP3 audio and MP4 video clips. (Learn more)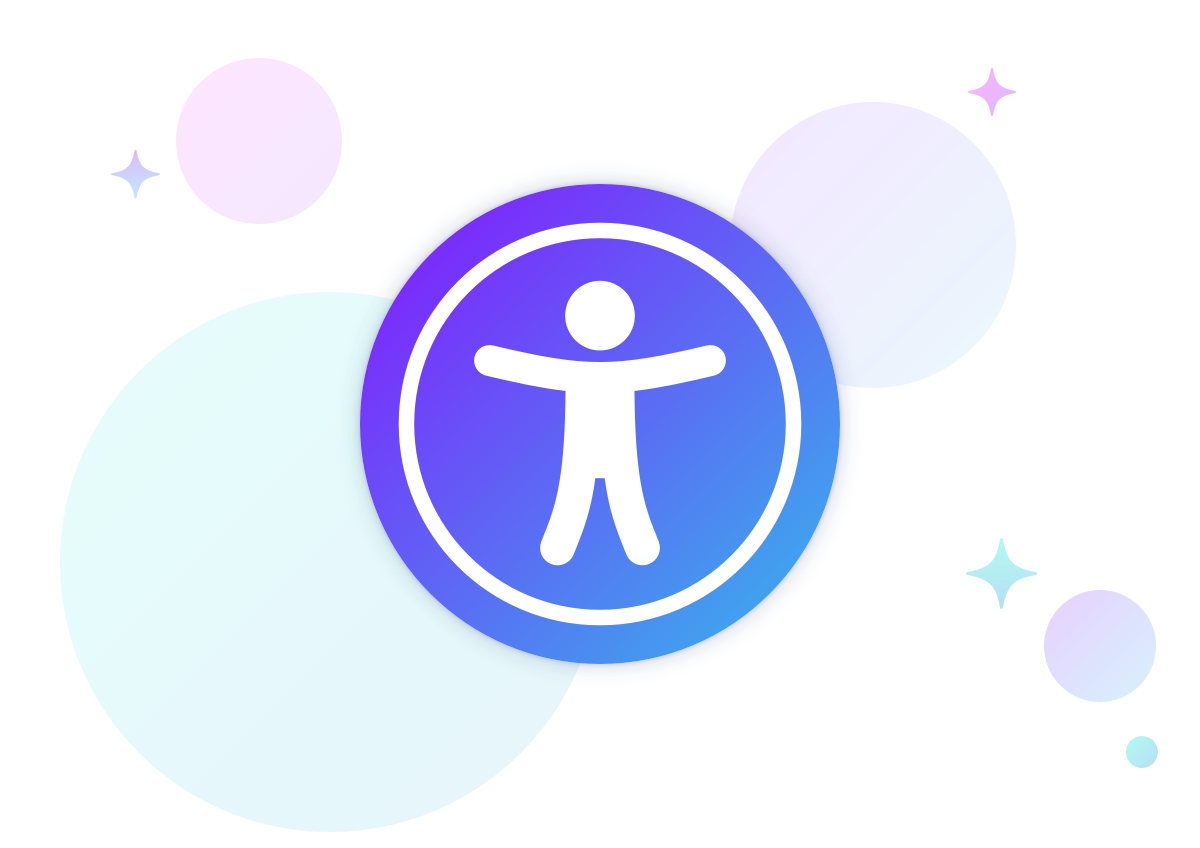 Accessible quiz technology
Fully accessible online quiz maker
Engage your whole audience - with our fully accessible quiz maker. Riddle is WCAG 2.1-compliant - so your quizzes can be taken by people with a wide range of disabilities. (Learn more)
Your quiz, your style
Get creative with custom CSS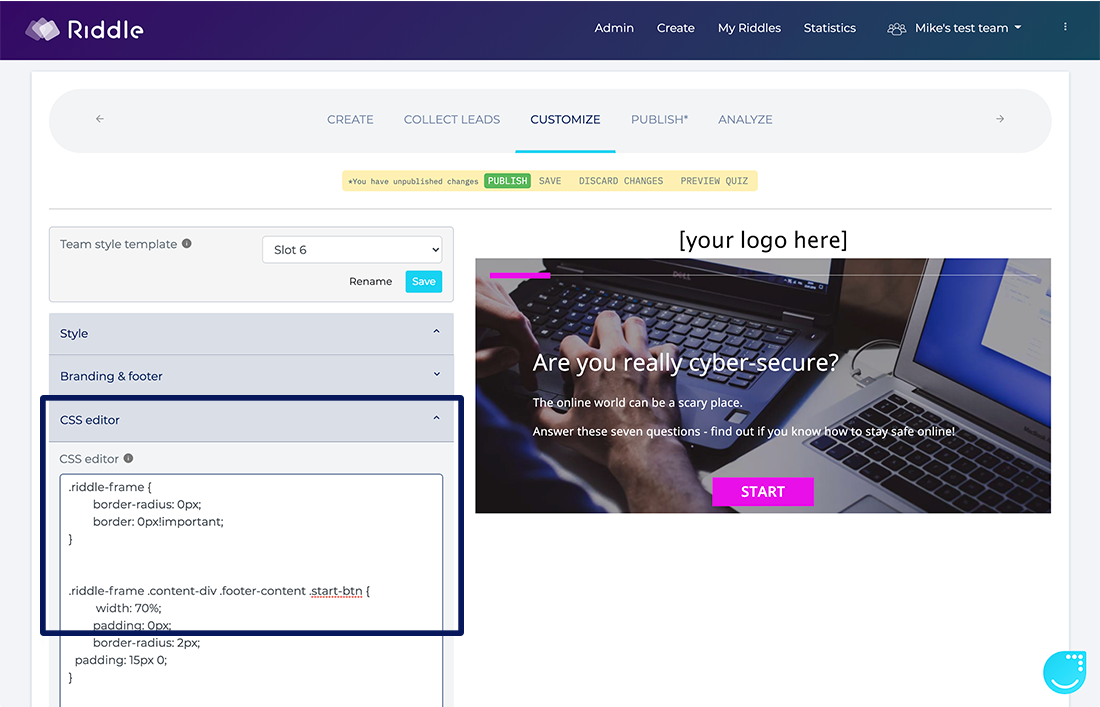 Seamlessly blend your quiz to your site. Customize (almost) everything with our quiz maker - from buttons to borders, layouts to alignments and more.(Learn more)
Custom fonts
Match fonts with your site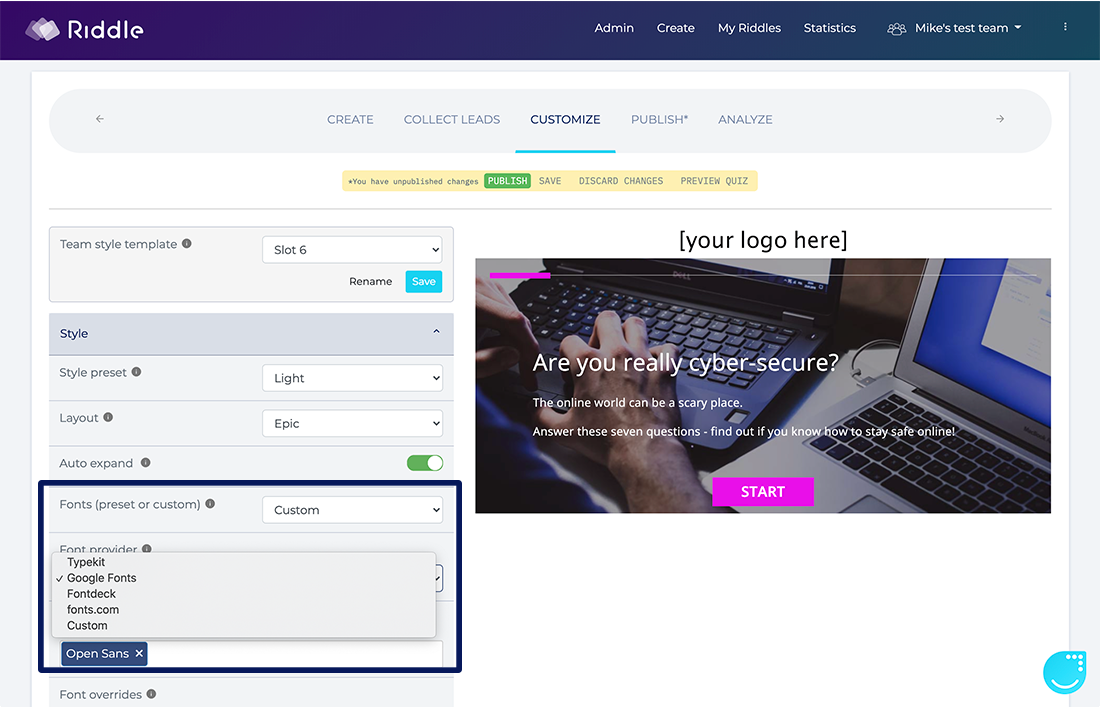 Use your own font when you create a quiz - upload your own font, or use any from Google, Adobe Typekit, Fontdeck, or Fonts.com. (Learn more)
Style templates
Save time with team templates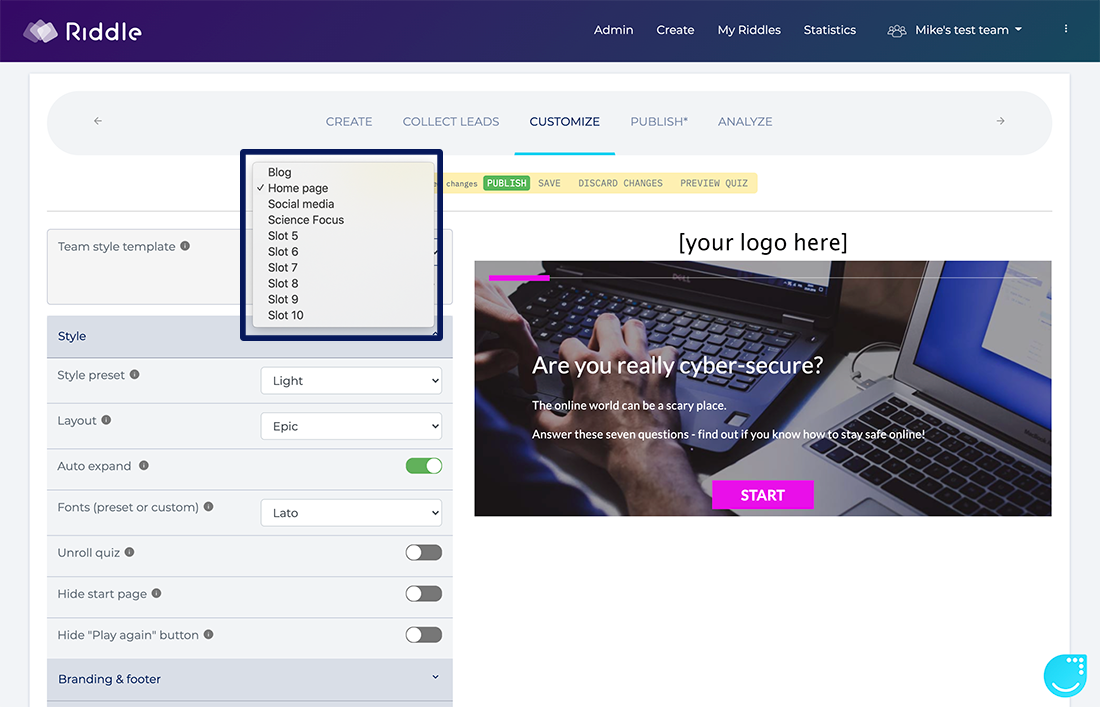 Keep your team's quizzes on-brand. Save all your quiz styles as a style template for easy reuse - from colors, branding, fonts, and more. (Learn more)
misc.prev
misc.next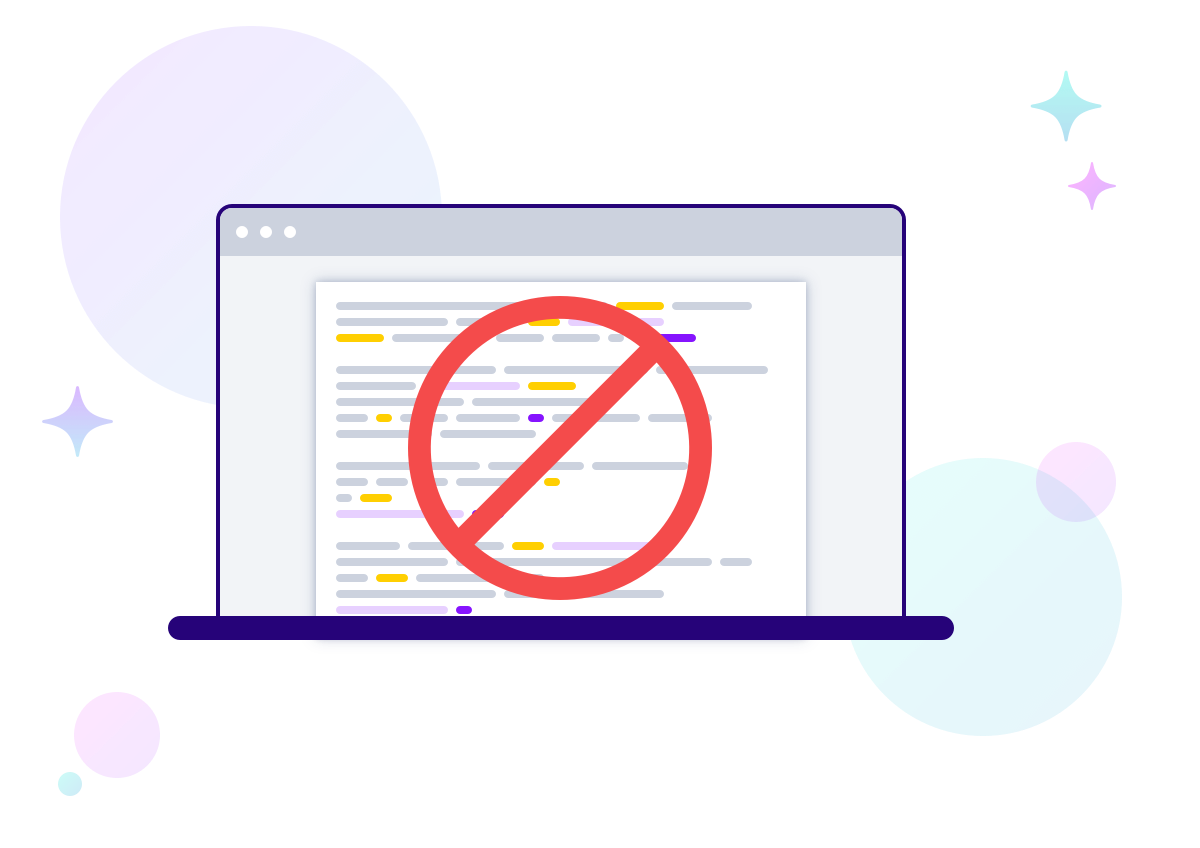 The web's easiest quiz maker
Easy to start -
just add text and images
Our quiz creator is super intuitive and designed for anyone to use. Create beautiful quizzes in just minutes - no tech or coding skilled necessary. (Learn more)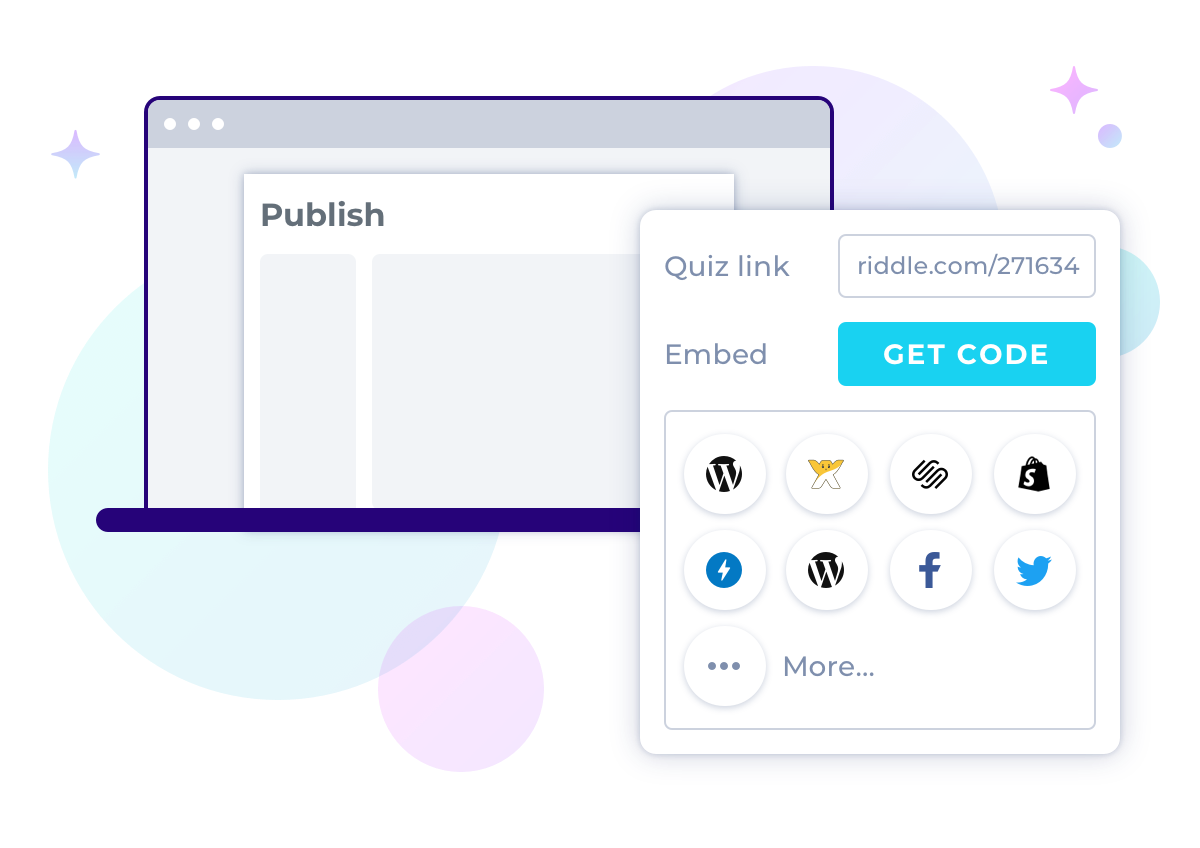 Embed on your site
Publish to any site -
just copy, paste... done!
Your Riddle quiz or personality test will work in any site or CMS, from Wordpress to Wix, Squarespace to Shopify. Simply copy & paste the embed code or use our Wordpress plug-in.

Seriously - it's super easy. If you know how to add a YouTube video, you can embed your Riddle quiz.(Learn more)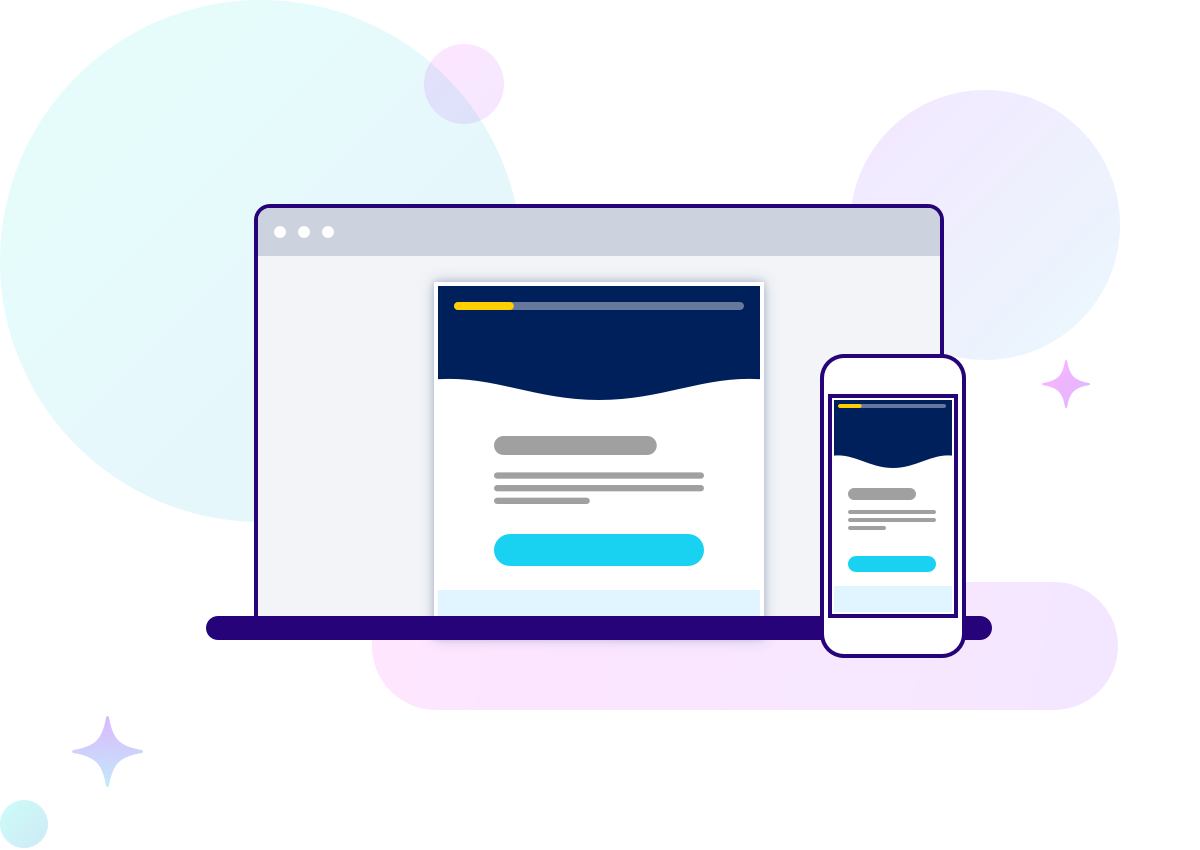 Mobile-friendly
Quizzes look great on any device
Fully responsive, our quizzes resize automatically for smartphone, tablet, or desktop - for the best viewing experience. (Learn more)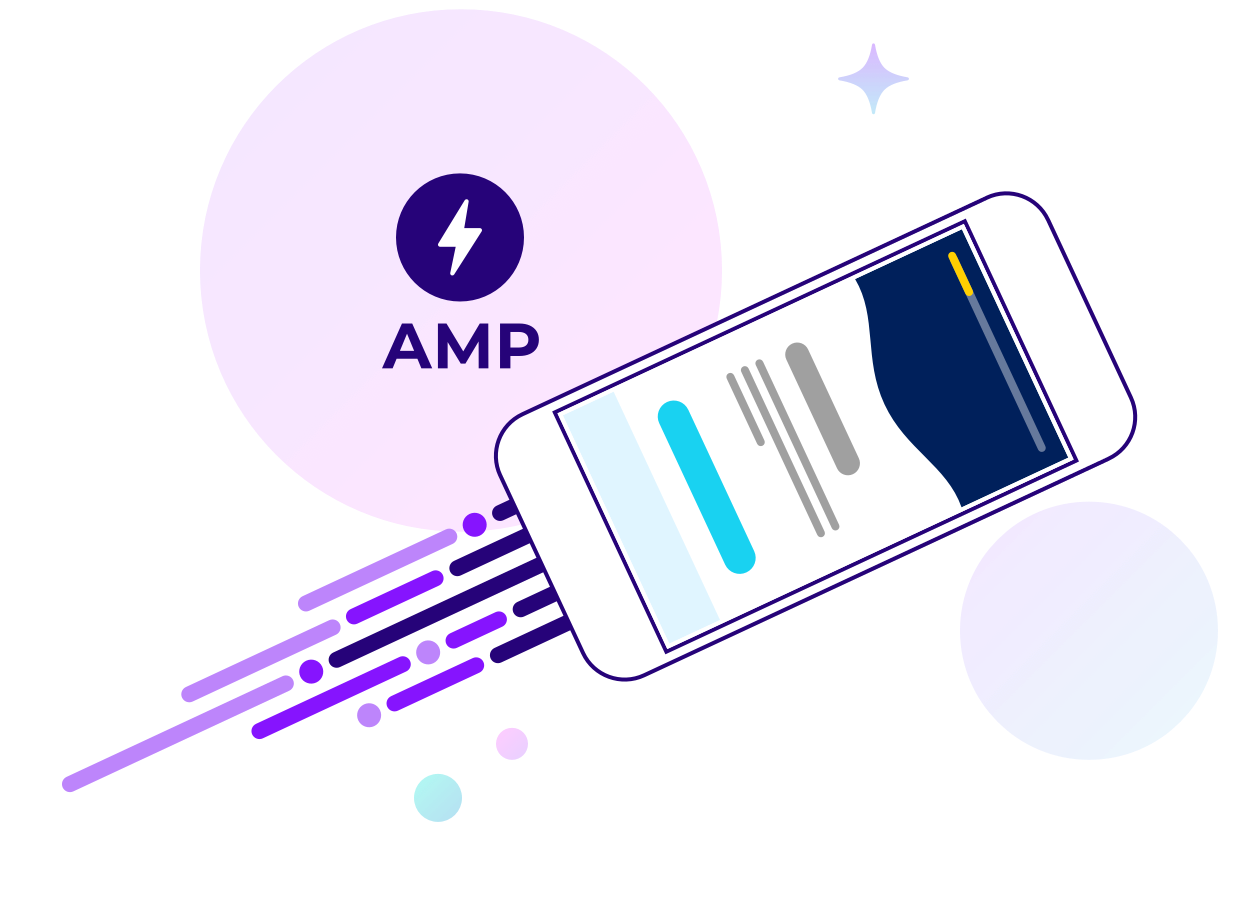 Google AMP support
Go mobile with Google AMP
Make a quiz, then publish to Google AMP for even faster mobile loading. (Learn more)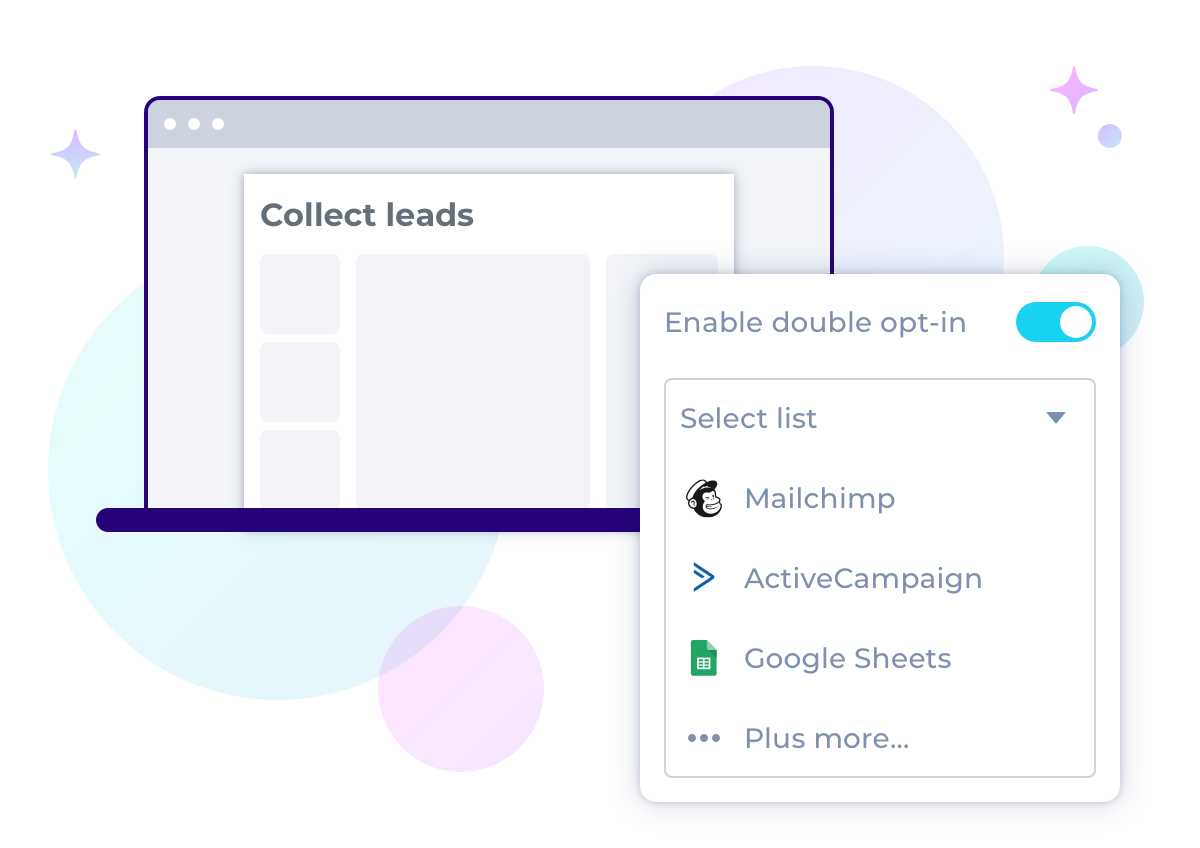 Double opt-in
Control your email marketing
We support double opt-in confirmations for all our lead generation options, including Google Sheets, MailChimp, and ActiveCampaign.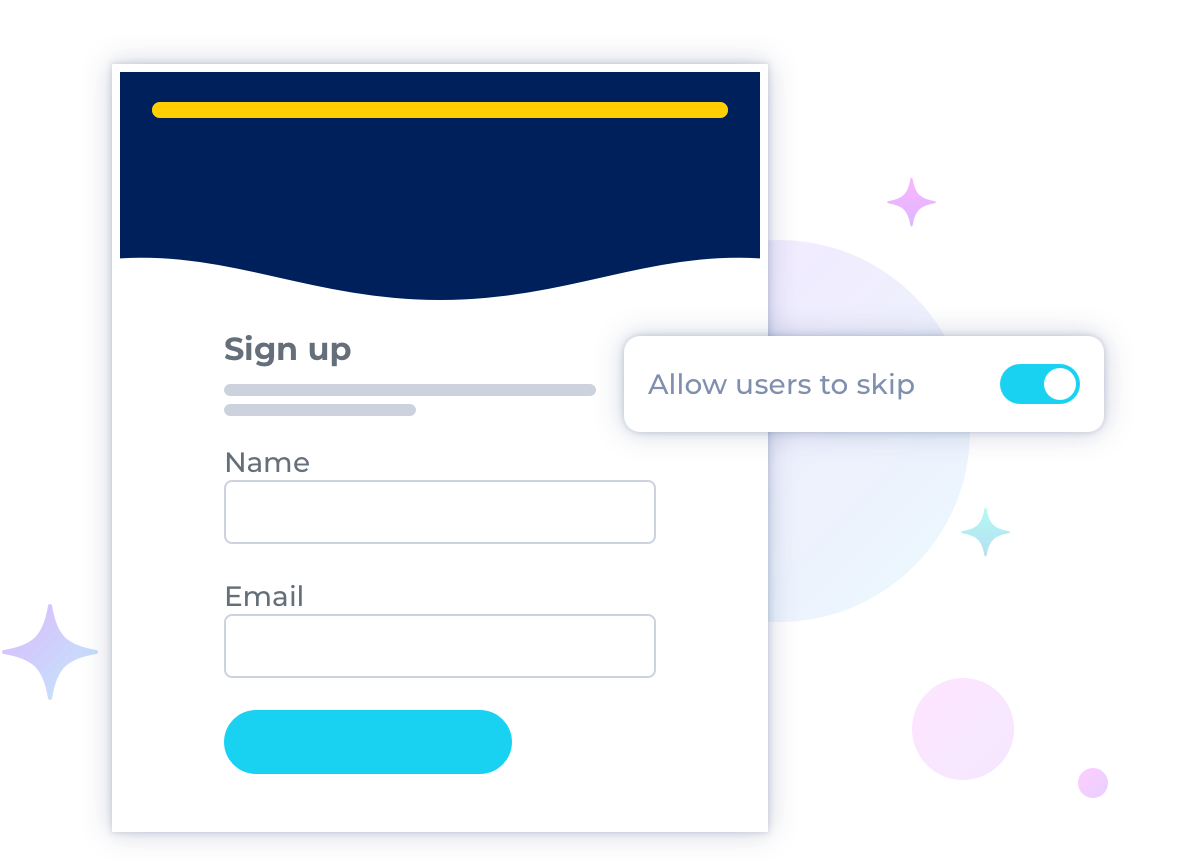 Quiz options
Control the 'big reveal'
Immediately reveal answers after each questions or save until after your lead generation form. You get to decide. (Learn more)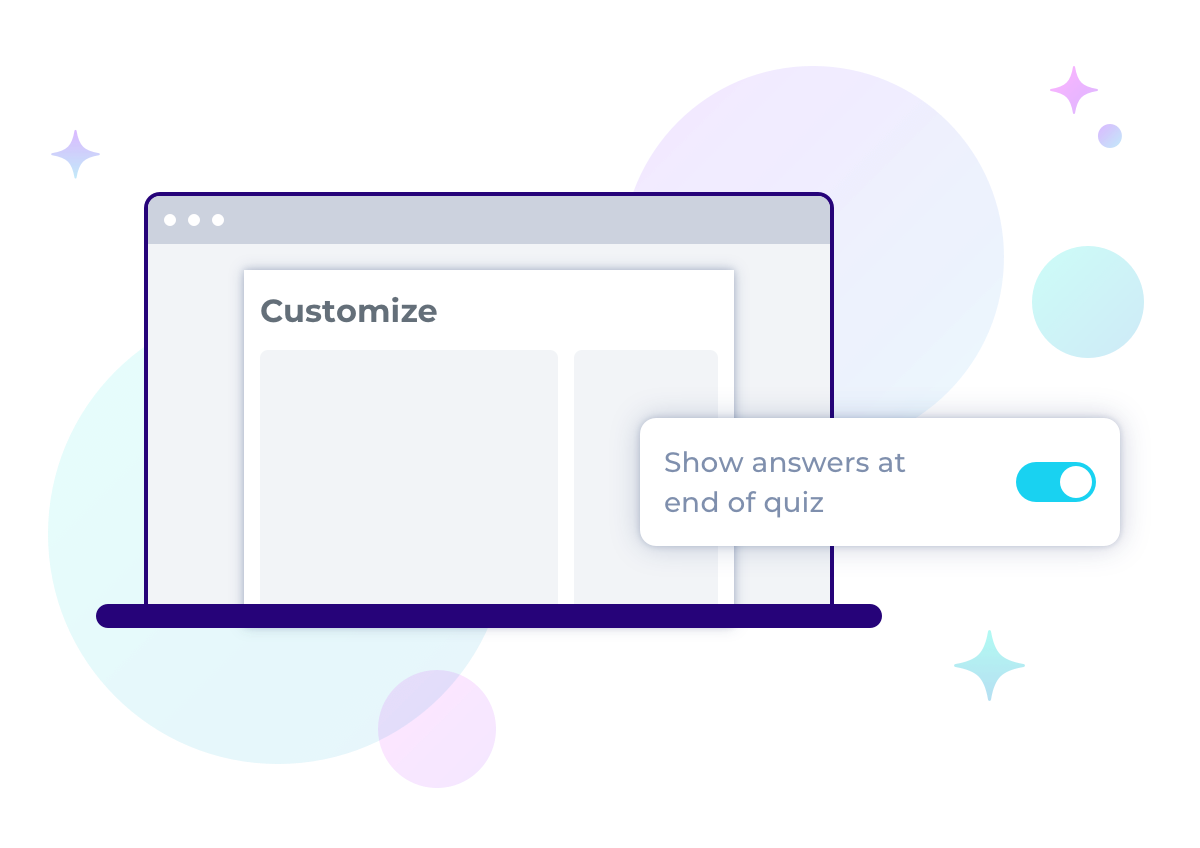 Results gating
Optional lead forms
Gate off each quiz taker's results unless they complete your lead form - or let them skip it. The choice is yours. (Learn more)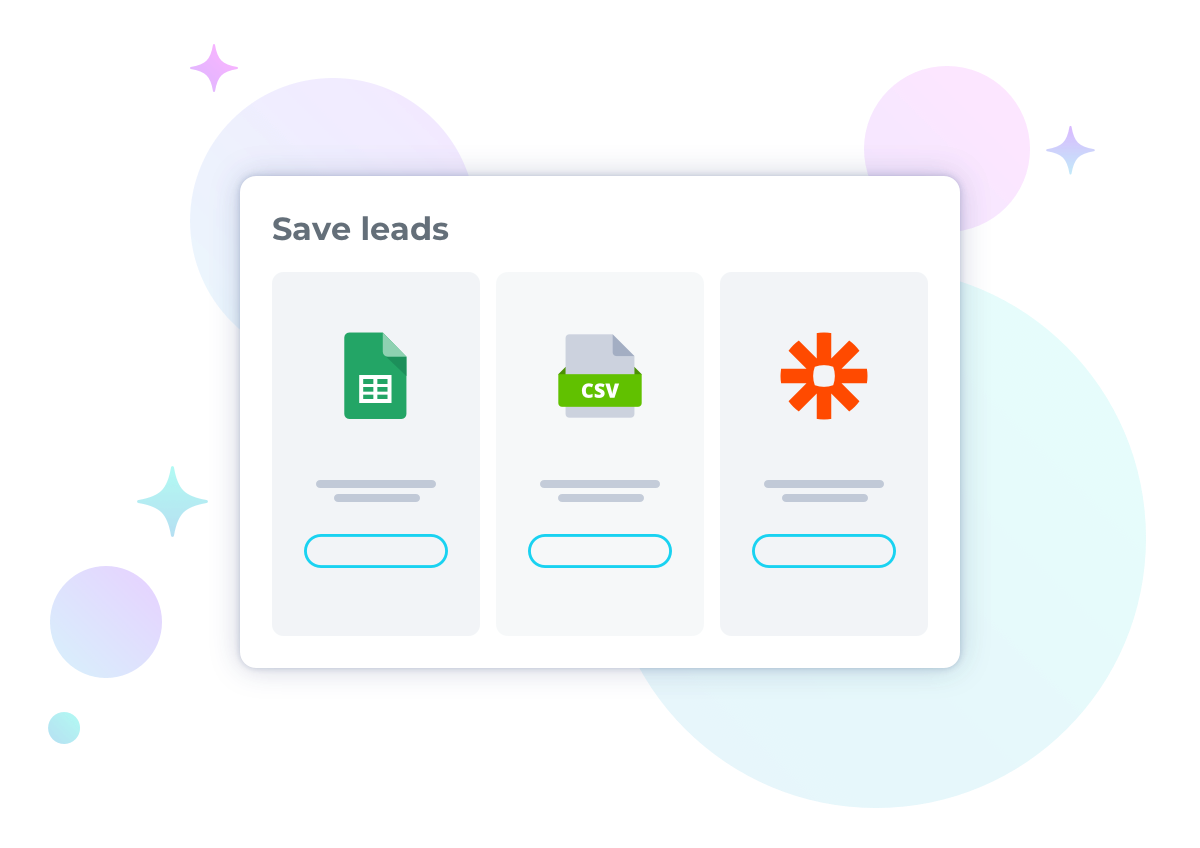 Save leads
Collect data, the way you want
Make a quiz, then automatically save leads to your Google Sheet, as an Excel or CSV file, or use our Zapier app and webhook. (Learn more)
We've reduced our acquisition costs by 60% with Riddle. It enables us to engage people better - which means they convert (and buy!) far more often.

Loads of flexibility, great CSS overrides, great integration with Zapier, and amazing customer service. Actually, one of the best customer service platforms I have ever had the pleasure to use. I could not recommend Riddle any higher.

Riddle's customer support is amazing. From the moment we got on the site, we were asked if we had questions or needed help. The Riddle team does a fantastic job of making sure you have everything you need. That being said, the product itself is also very easy to use and implement.

Great tool for professional quiz making. Best quiz maker product out there! Riddle's super easy to use, and getting better all the time. Plus, they've GREAT and super fast responding customer support!

Fantastic tool for engagement. Love it! It's so easy to use, and there's lots of variation so it's great for content marketing and lead generation. I also love the customer support I've had from Riddle. Any questions I have are quickly answered and with a smile.