Why do marketers use Riddle's quiz maker?
Finding new customers is tough in today's noisy marketplace. You know it - we know it.
That's why we designed Riddle.
Our online quiz maker lets any marketer quickly create and embed their own quizzes with integrated lead generation.
Michelin loves quiz-powered contests
Automotive tire giant Michelin will often create a quiz powered by Riddle's online quiz maker, with a built-in entry/lead generation form.
Their "Which car are you?" quiz featured a drawing for 2 tickets to "2019 Goodwood Festival of Speed".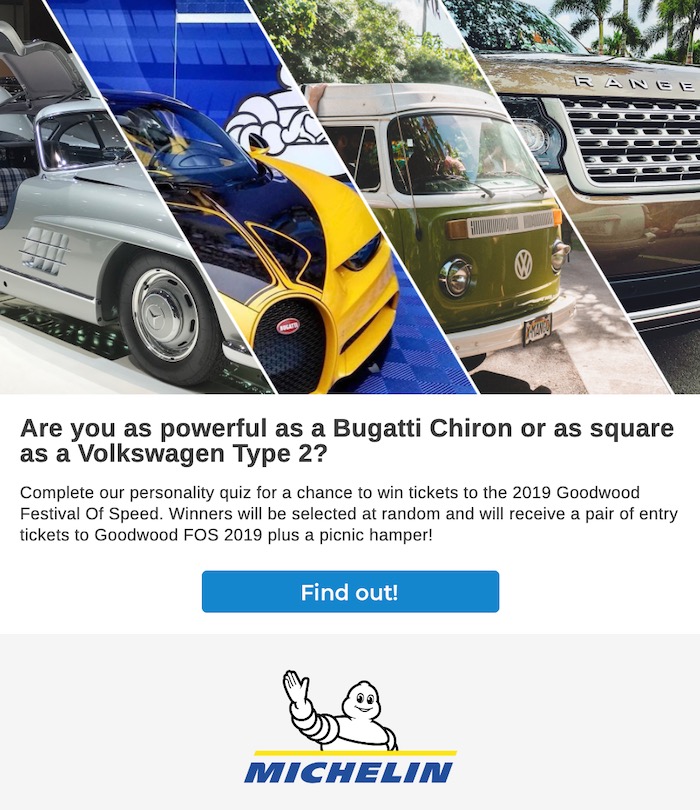 95% of their quiz takers entered the contest and completed the in-quiz lead form. These opt-ins let Michelin collect their quiz answers and personal information for future marketing.
Create flexible interactive content with branching logic
Marketing's a constant challenge.
Facing forever-shifting objectives, you and your teams always need to balance costs and resources - to get the best return.
The good news? Riddle's online quiz maker can be your powerful interactive content toolkit.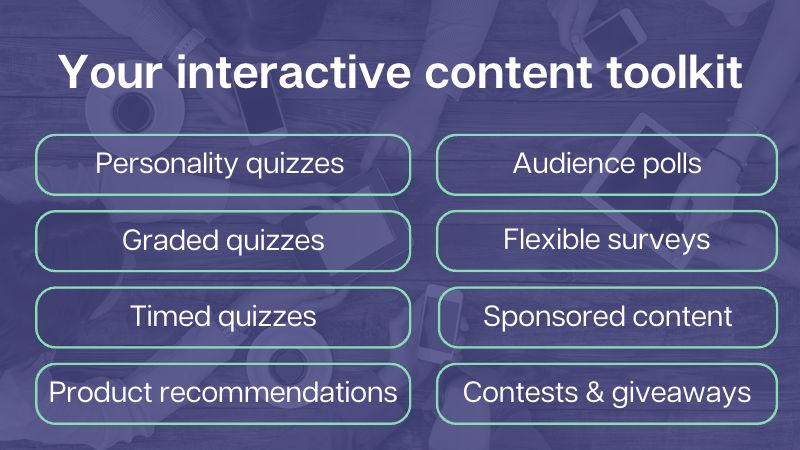 Build custom interactive experiences to engage your audience, convert customers, and collect leads using:
Timed quizzes
Qualify/convert leads with personality quizzes
Contests and promotions
Audience polls/surveys
Personality tests/assessments
Native advertising
Listicles
Sponsored content for your advertisers
Choice Hotels loves quizzes
The marketers at global hotel giant Choice Hotels regularly create a quiz to inspire their travel-loving clients.
They used our test maker for their "Which U.S. City Should You Travel to Next?" personality test - complete with call to action buttons for direct booking at Choice Hotels in each city.
(We especially love how they used our CSS editor to customize their quiz - from changing the button styles to moving the title above the quiz image.)
Quiz making without limits (or strings attached)
Our pricing is as intuitive as our quiz maker.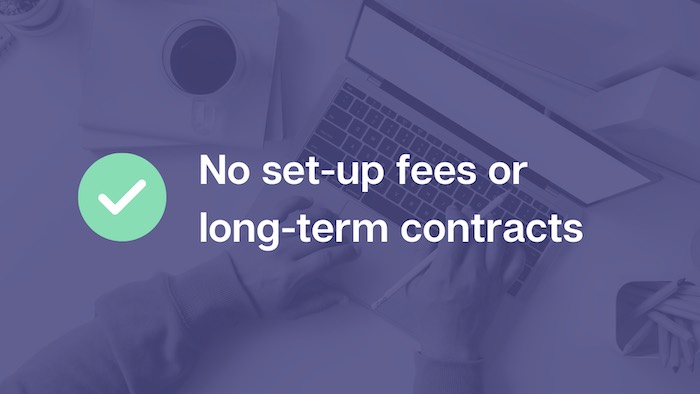 No set-up or cancellation fees.
Cancel any time with our monthly plan.
Or lock in savings with an annual subscription.
All our plans are unlimited:
Unlimited quizzes
Unlimited leads
Unlimited traffic (more info)
Quizzes excel at engagement
Did you know? Site visitors who start a quiz, poll, list, or survey:
Spend 57% more time on your site - increasing your chance to convert them to a customer.
Average 2:47 in dwell time per quiz - great for boosting SEO and your organic traffic.
Have a 40% opt-in rate for lead generation forms - ideal for finding qualified leads.
Grubhub's quizzes get mouths watering
Restaurant delivery Grubhub's team make a quiz every week - like this "What should you order this winter?" - to recommend new local restaurants for their audience of foodies.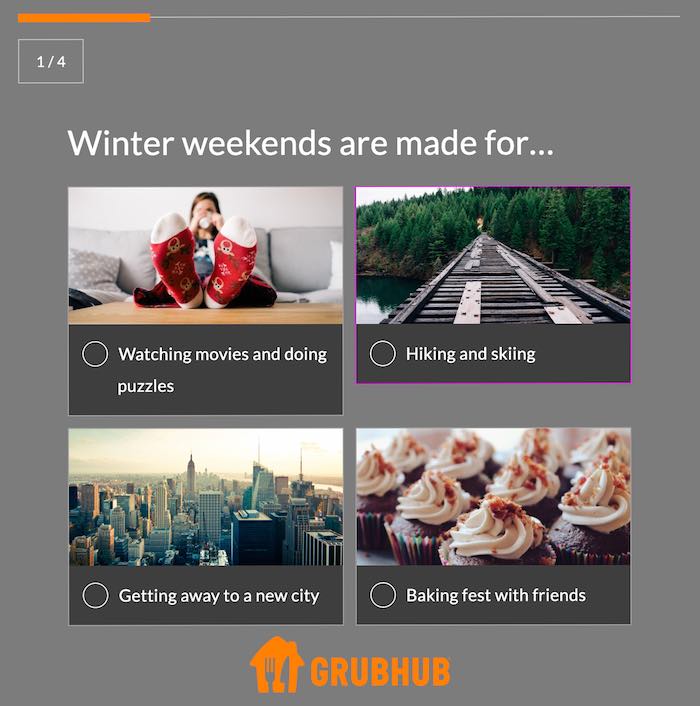 Quizzes are social. Very social.
It's official - "quizzes are the most shared content" according to AdWeek.
Leverage the power of word of mouth marketing - and drive more potential customers to your site.
Riddle's online quiz creator supports:
Facebook
Twitter
WhatsApp
Messenger
LinkedIn
Collect emails and quiz data
Easily collect leads online with our quiz maker.
Use our drag/drop form builder to create fully-branded forms.
Gather email addresses, names, and other information - with 16 different field choices.
Ask users when they're emotionally engaged - before displaying their results.
Quizzes get phenomenal opt-in rates - more than 40% (that's a 20X boost the 2% average for standard lead generation tools).
Send your leads to any software
Riddle's quiz maker connects to 5,000 tools (and counting) - from Hubspot to Salesforce, ActiveCampaign to MailChimp.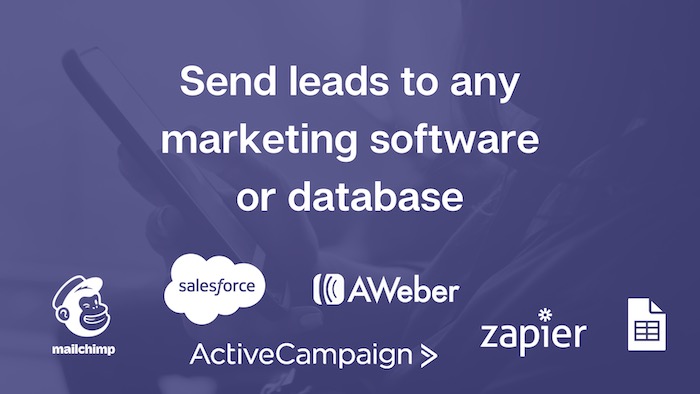 Seamlessly send all your leads and quiz data to your favorite marketing tool - no coding required.
Qualify and segment each lead based on their quiz results.
Use the insights from each lead's quiz results to send the right messages to the right person - at the right time.
The Chicago Bears score with sponsored quizzes
Pro football's Chicago Bears rely on our quiz maker to create compelling content for their sponsors.
Check out this "Test your knowledge the Bears-Patriots" quiz - sold as a branding opportunity for their sponsors, inserting their logo, video ad, and more: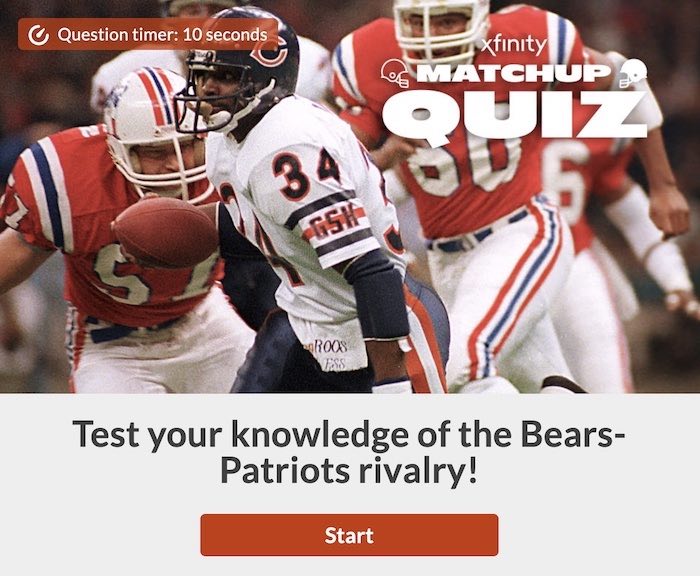 100% white labelled - your quiz, your brand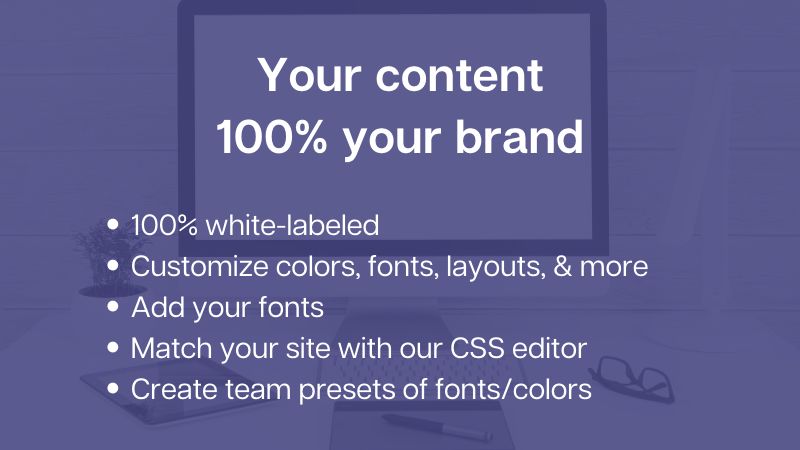 Add Google Tag Manager and your tracking pixels
Quizzes are powerful lead magnets. Track and optimize your marketing spend with our flexible tracking technology.
Make a quiz then integrate Google Tag Manager as well as Facebook tracking or any other conversion pixels.
Discover which marketing channel works best for your goals - then optimize traffic sources which had the most shares, completes, or leads.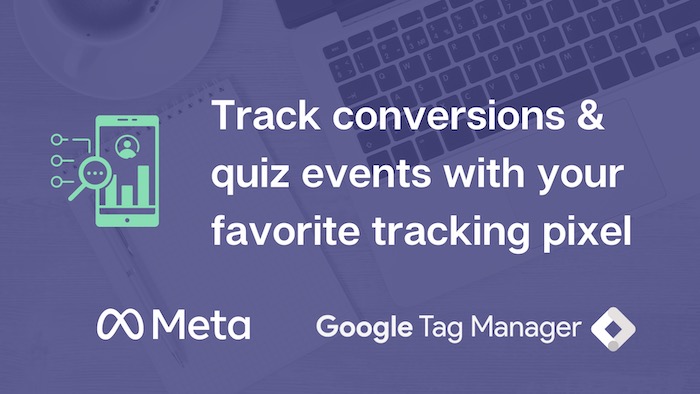 The Chicago Bulls slam dunk with quiz contests
Michael Jordan knew a thing or two about scoring - and so do the Chicago Bulls.
Their marketing team will often create a quiz contest like their "Run with us" quiz - supporting their YouTube series of the same name.
Talk about a huge bang for the marketing buck...
For just the cost of two tickets, they generated thousands of entries, social buzz, and quiz responses - all who also opted in to be added to their email marketing lists.
Auto-send quiz takers to different URLs
A quiz is just the start of the conversation.
Riddle's quiz builder makes it easy for marketers to send quiz takers to the perfect product or content pages - based on their quiz responses.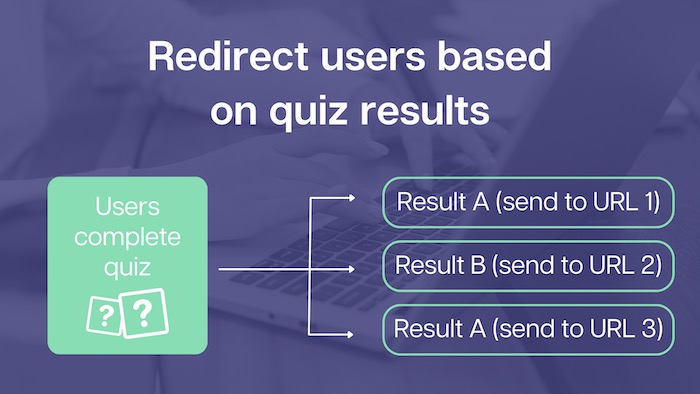 Present customized offers or content personalized around each user's interests and results:

Imagine you created a 'What's my dream holiday?' quiz for your tourist site.
Quiz takers who got any 'Beach' result could see special island-based offers ("Save $50 on Caribbean holidays") or additional content ("Read our island-hopping guide!").
Winter lovers might get discounts on ski trips or advertorials around ski equipment.
Shopify segments their site visitors using personality tests
The marketing gurus at Shopify know a thing or two about creating compelling content to motivate and inspire their audience of entrepreneurs.
Shopify uses quizzes, polls, and our other formats to as content 'anchors' - interactive experiences that serve as the focus of articles, such as "What Type of Entrepreneur Are You?" personality test.
Quiz takers finish the quiz, give their name and email, then see their result (like 'Firestarter').
Each quiz taker can click the in-quiz call to action buttons to read Shopify's follow up piece around each entrepreneur profile.
Create and collaborate as a team
Marketing works best as a team.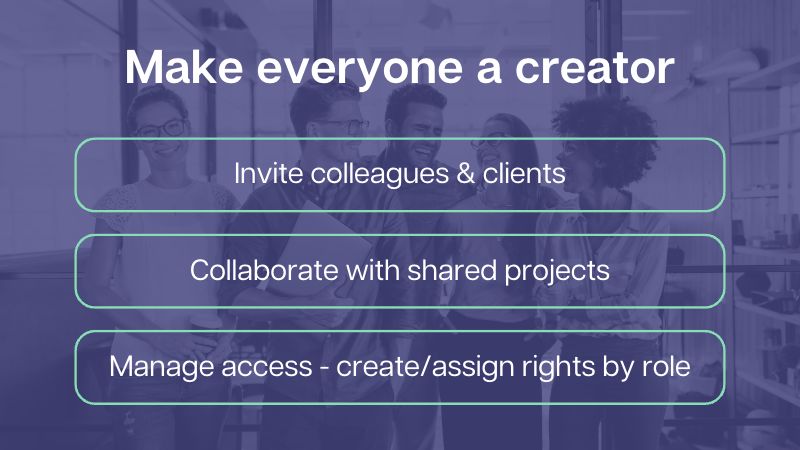 We designed Riddle's test maker with a powerful multi-user team feature so you can create a quiz together:
Make unlimited projects (ex. sales/marketing/content)
Invite your colleagues to each team
Control access with different access rights (admin/editor/author)
C-SPAN drives book sales with their 'Presidents' quiz
TV network C-SPAN deploys quizzes and other Riddle interactive formats to drive sales of their publishing division's books.
This combination works a treat - check out their "Who were the best/worst presidents in American history?" quiz, promoting their book "The Presidents":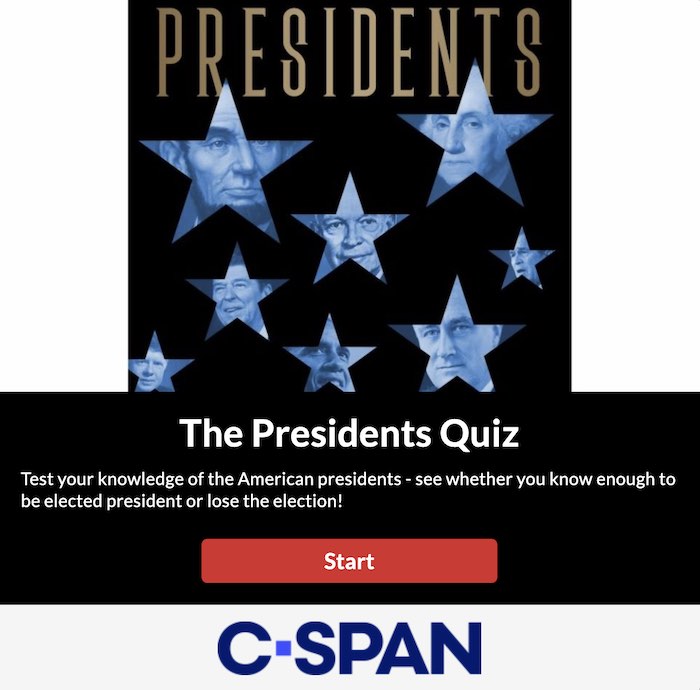 Have a question how to use quizzes in your marketing?
Ask away - we're passionate about quizzes and customer support.
It's a Riddle thing - our entire team, from our CEO Boris on down, will race each other to answer your question first.
From quiz making to collecting leads online, we're here to help.
So drop us a line - you can easily reach us on support chat or at hello@riddle.com.