Quiz creator for sport teams
Fire up your fans with 10 social quiz types - and get them talking (and sharing).
Ask questions and engage your audience - collect emails and quiz responses to power your marketing.
Ideal for sponsorships, customize, brand, and embed 100% white labelled quizzes on your team's site.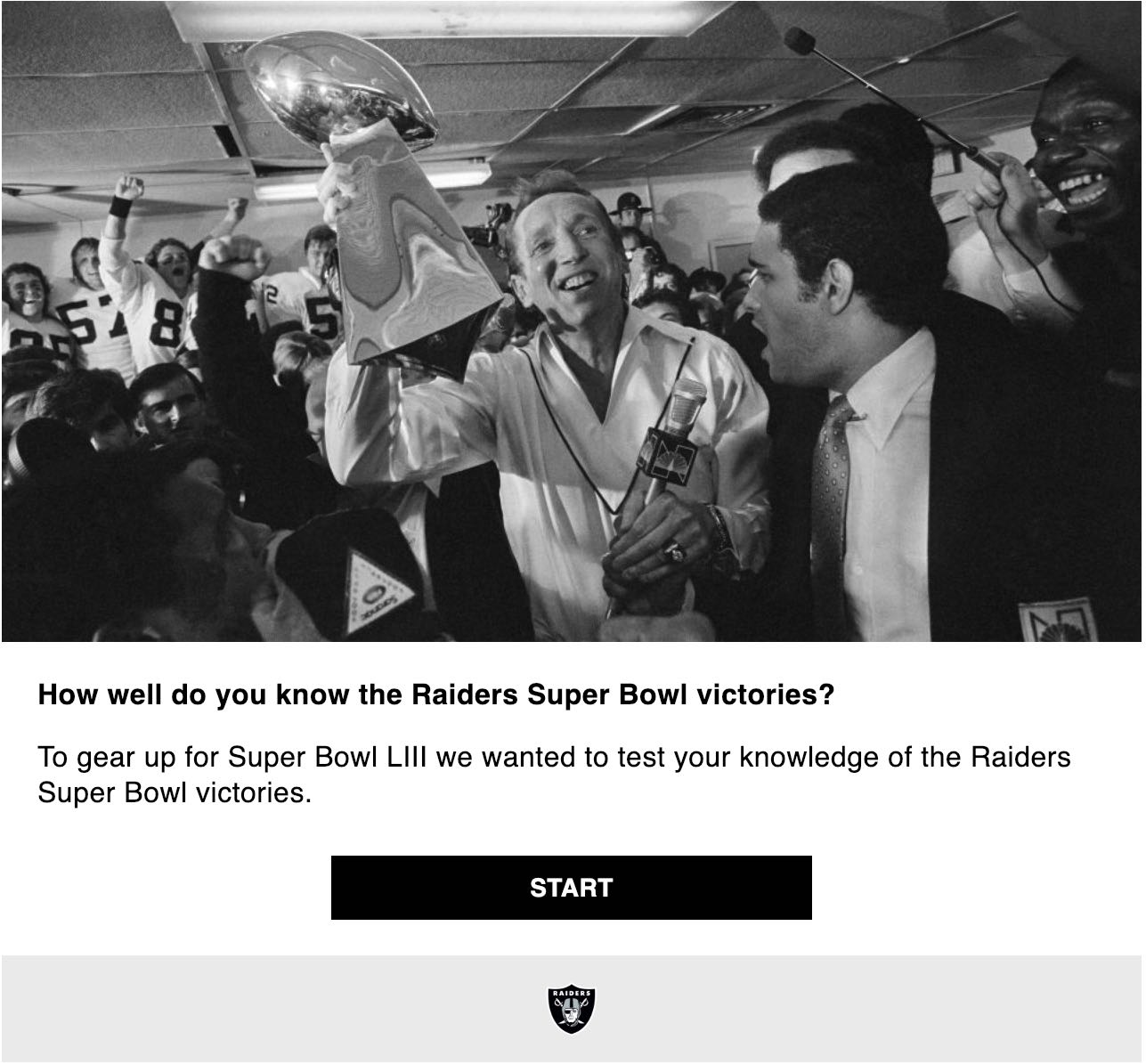 LA Raiders live example
Global sports teams trust Riddle
Riddle's quiz maker is used worldwide - from the NFL to the NBA, English Premiership to France's Ligue 1 and Formula 1.
Instant viral engagement
Give your fans a voice with 'Man of the match' polls, 'Rank your favorite players', or 'Are you a REAL fan?' trivia quizzes - the list is endless, and easy to create. Built-in social sharing - and no coding required.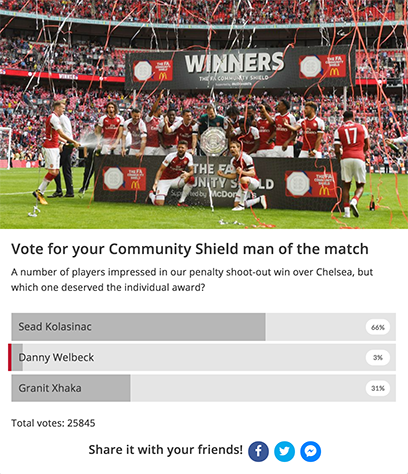 Example from pro soccer team Arsenal
Gather emails and user responses
Use Riddle's drag/drop form builder to easily collect email addresses and other info. Ask users when they're emotionally engaged - before displaying their results. Join our partners like the NBA's Chicago Bulls - and see up to 34% of all quiz takers opt-in with their details.
Riddle helps our Children's interactive team to quickly create engaging content that provide compelling data insights about our audience.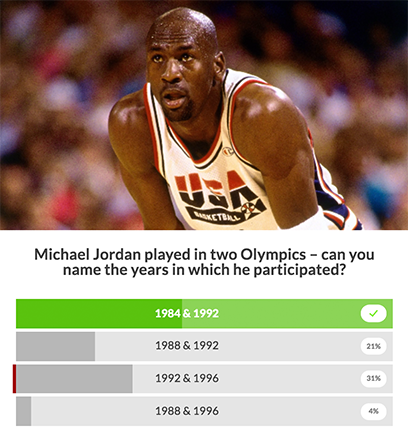 Quiz by the Chicago Bulls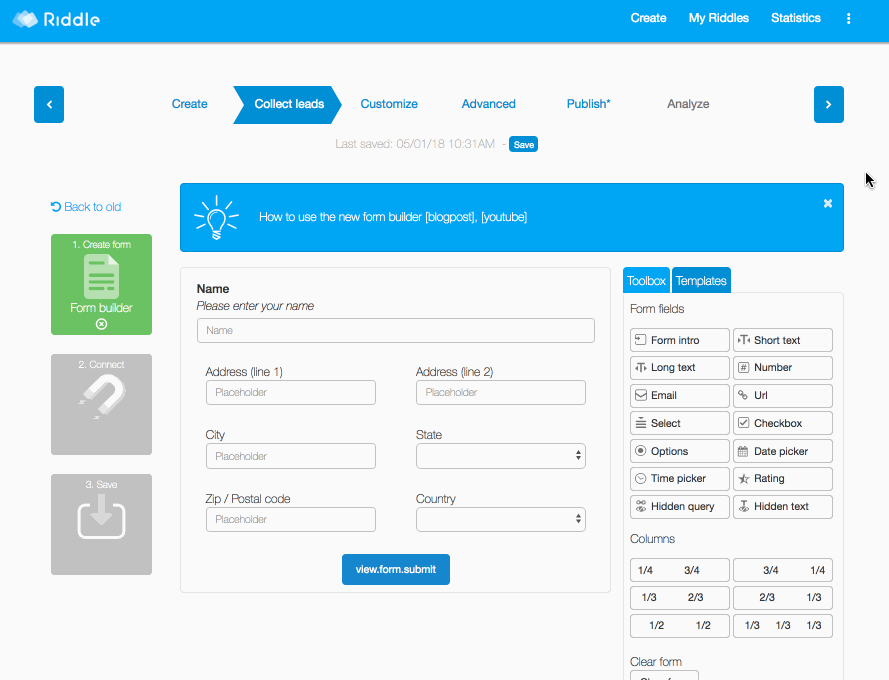 Drag and Drop form builder
Send leads to your marketing tools
Seamlessly sync to your marketing software - Riddle supports every system, from AWeber to Marketo. Qualify and segment each lead based on their results - then send personalized follow up messages.
Your quiz - 100% your team's identity
Add your logo and create 100% white labelled quizzes. Match your team's branding using our customization tools. Want to geek out? Your designers will love our custom fonts and powerful CSS editor.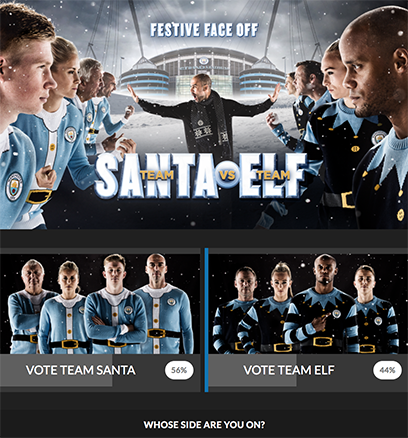 Christmas poll by Manchester City FC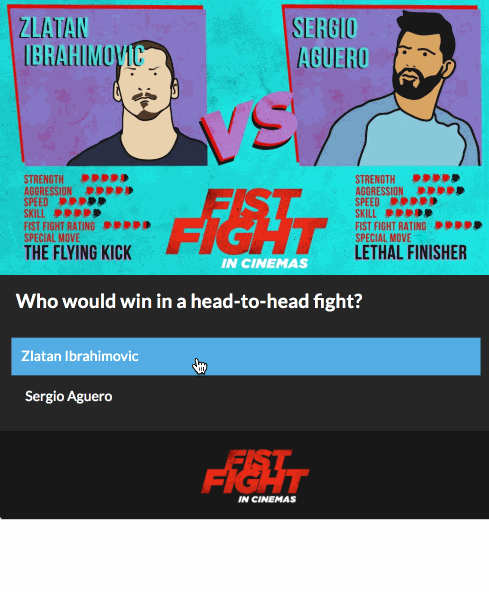 Sponsored quiz by sports publisher 90min.com
Create more sponsorship opportunities
Inspire your sales team (and make your sponsors happy). Each quiz, poll, or other content are perfect branding opportunities - including your sponsors' logos, video ads, and more. Check out the example at the bottom of this page, where 90min.com shows how to insert a video ad into a poll.
GDPR-compliant quiz maker
Pro sports like Formula 1 have global fans. Your European visitors mean you need to comply with the EU's GDPR. Rest easy with Riddle - based in Germany, we're already fully compliant with this sweeping regulation.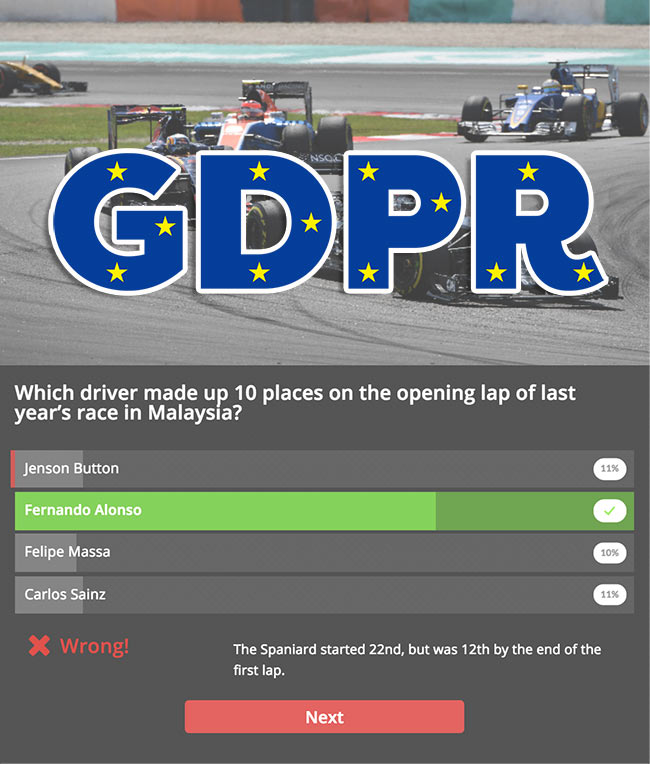 Formula 1 quiz
Create your own riddle - no credit card needed