Die Preise verstehen sich zuzüglich der gesetzlichen Mehrwertsteuer(
Mehr Infos
)
| Features im Vergleich | Pro | Team | Enterprise |
| --- | --- | --- | --- |
| Create unlimited quizzes and collect unlimited leads | | | |
| Easily embed on your website | | | |
| Fully responsive quizzes - look great on any device | | | |
| Collect unlimited leads and quiz responses | | | |
| Send leads to any email marketing tool | | | |
| Get email alerts for new leads | | | |
| GDPR-compliant quiz maker | | | |
| Add YouTube videos | | | |
| Fully white-labelled - add your logo | | | |
| Add Vimeo videos | | | |
| Email personalized quiz results | | | |
| Upload quiz questions by spreadsheet | | | |
| Add 'call to action' buttons | | | |
| Redirect quiz takers to URLs | | | |
| Pay by invoice/bank transfer (annual plans only) | | | |
| Upload your own MP4 videos | | | |
| CSS editor and custom fonts | | | |
| Saved style templates | | | |
| Insert your own video or banner ads | | | |
| Single license - sites you own/operate | | | |
| Multiple license - embed on your clients' sites | | | |
| Team workspaces & multiple users: 10 seats included | | | |
| Team workspaces & multiple users: 25 seats included | | | |
| Integrate your SSO (Single Sign-On) system | | | |
| Add images, video, & audio from your media library | | | |
| Webhook integration - send quiz data to your enterprise software | | | |
| Bespoke infosec & legal documentation support | | | |
| Custom quiz creation by our experts | | | |
| Bespoke design templates (CSS/fonts) | | | |
| Advanced CSS support for your team | | | |
| Dedicated account manager / quiz expert | | | |
| Frequent check-in/strategy sessions | | | |
| Custom feature development for your needs | | | |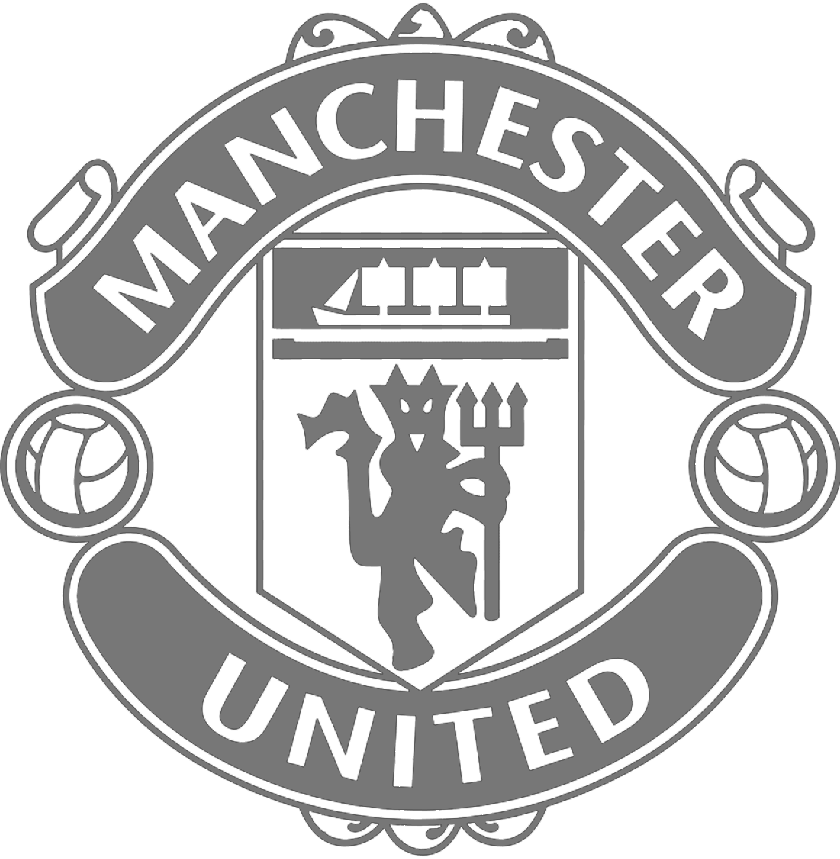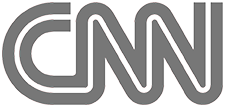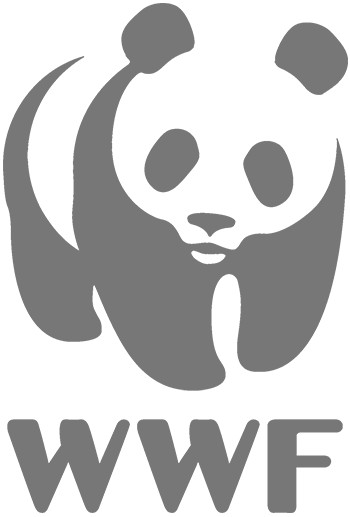 I thought quizzes wouldn't work. I was wrong - my first quiz got a 68% opt-in rate… 10X better than my previous email collection tools.
Häufig gestellte Fragen
Welcome to Riddle! Here's our quick five minute video introduction to our quiz maker from our co-founder Mike.
In this guided tutorial to all things quiz-related, you'll learn how to:
And best of all? No coding required.
9 top tricks to becoming a quiz master
Creating a quiz is easy - but there are some tips and tricks that will help your quiz stand out.
Watch our co-founder Mike as he shares the nine top secrets that makes quizzes succeed. You'll learn how to craft a killer title, choose the right number of questions, and write quiz results that get shared.
All of these tips will boost how many people start your quiz, fill in the lead form, and then share the results with their friends on Facebook, Twitter, and other platforms.
23 of our favorite quizzes - with live examples
Want to see how our global partners like the BBC, Red Bull, and CNN use Riddle's quiz maker?
Check out these 23 live example quizzes - learn from these quiz masters and apply these best practices when you create your own quiz!
Additional quiz maker resources
If you're wanting to dive deep into quiz marketing after our video introduction, we recommend you check out our free e-book "Quizmaster".
You can download your free copy here - it's full of our in-depth best practices behind building your next personality test, quiz, or other interactive content.
Our cofounders Mike and Boris have over 25 years of combined quiz marketing experience - and wrote this to help new quiz marketers get up and running.
Do you have any questions about our video introduction?
If you have any questions, just ask us on support chat - we're big customer service geeks, and race each other to answer first.
(Don't believe us? We're averaging 1 minute 47 seconds response time - we like being fast!)
You can also check out our "Start here" section in our help center - 4 easy steps to create a quiz, add a form to collect emails, then publish on your site.
Absolutely - we offer a moneyback guarantee. Try our quiz maker risk-free for up to 30 days.
Our free 14 day trial is full featured:
All quiz maker features
All lead generation options
No limits or caps on how many quizzes, quiz takers, or leads.
If you do decide to upgrade, you then have another month to decide if Riddle is what you're looking for.
Any questions? Get answers in two minutes flat.
And we're here to help! Our entire team races each other on customer support, from our CEO Boris on down.
Average response time? Under two minutes - boom!
We're pretty confident in our quiz maker - used by folks like the BBC, CNN, and Shopify.
How to use our moneyback guarantee
And hey - no worries at all.
If Riddle does not completely meet your needs, just drop us a note via support chat or at hello@riddle.com.
We stand by our moneyback guarantee, and will happily refund your money straightaway - no questions asked.
Our 14 day trial period gives you full access to every Riddle feature.
We don't believe in limiting what (and how) you use our quiz maker tools - and no credit card required.
That means you'll have full access, so you can decide which features would best suit your needs. (Check out this handy guide about choosing the right plan for your requirements.)
******
However, running all of Riddle's servers is pretty pricey.
To keep our costs reasonable for our quiz maker community, we un-publish any riddles once your 14-day trial expires.
And 30 days after your trial expires, we'll delete your demo account - including any quizzes, leads, and other data.
******
Need more time to try out Riddle?
No problem, you can always ask us on support chat for a one-time extension. We're happy (and fast) to help out.
Absolutely! Unlike most folks like mobile phone companies, we're big believers in flexibility.
You can cancel our monthly plans at any time.
Our annual plans include a hefty discount (up to 33%) in return for you paying in advance for the year. You of course can cancel any time - but we can't give refunds on any unused months.
How can I cancel my Riddle subscription?
It's super simple:
In the top right menu, click "Account" and then "Subscription".
2. Then click on "View your subscription portal".
3. Next - select "Subscription":
4. And finally - choose either our 'pause' or 'cancel' options:
Pause: Take a temporary three-month break from your Riddle subscription. Your subscription will auto-restart at the end of this period. Your content will stay online.
Cancel: Your subscription is deactivated until you turn it back on. Your content will be offline.
Why choose pause instead of cancel?
We designed our 'pause' option for businesses that might not need Riddle for short periods.
You will lock in your current pricing - even if we raise prices down the road. For example, some of our earliest subscribers from 2014 are still on our $3 a month plan. Also, your content will stay online during the pause.
What happens when I don't have an active Riddle subscription?
Here are some more details:
Your content will be offline.
You will need to re-subscribe to publish your content again.
To stay a healthy business, we do need to limit the free usage of Riddle a bit.
If you decide to pause, some of our premium features will disappear including:
Our Riddle logo will appear below your quiz content - and any custom logo you uploaded will not be shown.
We might show a small text box saying "Quiz Maker powered by Riddle" (or something similar) below your quiz.
If you used our CSS editor, any custom CSS you entered will be revert back to our standard look and feel.
Lead forms won't be shown - our lead collection options only work during the free trial or as an active subscriber.
Access to the stats and to the edit mode of your Riddles will be disabled.
Don't worry - that may look like a long list, but the important thing is that your quiz will always be live for your audience to enjoy as long as you don't cancel your subscription.
And hey, you can always renew your subscription at any time for full access.
Yes, all of our quiz maker plans renew automatically for the period you selected when you made the initial purchase.
(For example, if you bought a Pro monthly subscription, it will renew every month. If you subscribe to our annual plan, it will resubscribe you for the next year.)
If you do not wish to auto-renew, no problem.
Control your auto-renew settings
You cancel the renewal at any time by clicking on Account > Subscription > then "View your subscription portal" to select a cancellation option.
In the top right menu, click "Account" and then "Subscription".
2. Then click on "View your subscription portal".
3. Next - select "Subscription":
4. And finally - choose either our 'pause' or 'cancel' options:
Pause: Take a temporary three-month break from your Riddle subscription. Your subscription will auto-restart at the end of this period.
Cancel: Your subscription is deactivated until you turn it back on.
Or you can always ask us about your cancellation or renewal options via support chat - we're lightning-fast at responding to our customers' questions.
At Riddle, we like keeping things nice and flexible - sign up with no pesky set up or admin fees, plus you cancel at any time.
This carries over to our payment options:
Credit card - Visa, Mastercard, American Express
PayPal
Direct debit - all 32 EU/EEA countries + Switzerland, UK, and (coming soon) the USA
Pay by invoice - Pro and Team annual plans only
You'll receive an invoice every month and you can also add an extra billing contact (if you'd like them to automatically receive a copy).
Want to be invoiced?
Sure, we'd be happy to invoice you - however issuing/sending invoices involve bank fees and a lot more manual effort on our part. We only offer this for our annual Pro and Team plans.
Our payment terms are immediate payment - not net 30 (Learn more).
Don't worry - we'll send out a proforma invoice 30 days in advance. Your finance team can use this to start the payment approval process.
Great question - while our BASIC and PRO plans are single user, our TEAM plan to let multiple people could collaborate and create quizzes together.
Teams video overview
Key features
Add unlimited numbers of teams by client or by department (editorial, marketing, etc.)
Individual log-ins - everyone gets their own log-in, and can collaborate and create quizzes together.
Different access levels - control editing and publishing with three levels of permissions: admins, editors, and authors. Everyone can create, but only approved people can actually publish content.
Style templates - keep branding consistent. Save your own combinations of your custom fonts, CSS, and other styling. Apply with just a click - saving time and keeping your quizzes brand-consistent.
Is there a limit to the number of teams?
Nope - create away. We've seen people set up teams by function (content, sales, etc.) as well as by client or project.
Invite the right people to each project - then let their quiz creativity run wild.
How many people can I invite?
Our standard enterprise license includes 10 team users. For extra licenses, it's $19 a month for each additional seat.
How to add a new team to your account?
Simply click on the top right menu
Then 'Teams'
Name your team, then invite your colleagues the details about (you can see the admin/editor/author access levels)
We're pretty proud of our 'unlimited' pricing model - all of our plans (Basic, Pro, and Team) include:
Unlimited quizzes - create as many riddles as you like.
Unlimited leads - collect as many emails and quiz responses as you want.
Unlimited views - no caps on how many people take, share, and enjoy your quizzes, polls, or surveys
Seriously - the only small print is that we have a limit of 10 million (yup, that's ten million) views per month.
That's a LOT of traffic; only 0.23% of our customers ever get close.
And we know anyone can have a surprise viral hit - so the first time around, we'll just contact you and give you a heads up.
And the next time, we'd just ask you to help cover our server costs for all that traffic - at 125 $/€/£ for each additional group of 10 million views.
Need a custom contract, data processing agreement, or storage solution?
But no matter how generous our plans, we know that brands or publishers can have their own special requirements.
Our Team plan is an 'as is' product - our pricing model and business processes are built around self-service, automated payments (credit card, PayPal, invoicing).
If you require any sort of special features, contracts, or other changes, you'll need to use our Enterprise plan, which starts at 2.5K $/€/£ a month.
We're always happy to help - just ask us on chat (we're fast - really fast - to respond; you'll most often get our cofounders Mike or Boris).
You might need a custom Enterprise plan for you if you require:
Custom contract - We've been around since 2014, and our standard agreement has been used 'as is' by many of the biggest brands on the planet. We're happy to look at very minor changes - but for anything major, we'll need to get our lawyers involved.
Special data storage or InfoSec documentation - Riddle is a fully GDPR-compliant quiz maker. All our data is stored on our own EU-based servers (no cloud-based storage) in Germany and Luxembourg. However, if you need something unique - please talk to us about our custom data solutions.
Custom data processing agreement (DPA) - Just like our contract, our standard DPA works for almost every company. Needs to use your company's DPA or require substantial changes to ours? We'll need to get our own legal folks involved.
*******
Custom plan pricing
We hope our standard plans will meet your needs.
Just talk to us if you need a more tailored solution - we've a proven track record of adapting to our clients' requirements.
Our custom Enterprise plans start at 2.5K $/€/£ a month.
*******
The back story?
We're a lean team at Riddle.
Our team is almost entirely engineers, and our business model is based around automated purchasing and billing.
This lets us stay laser-focused on adding more and more features to our quiz maker - with super-competitive pricing.
As a first step, just ask us on support chat - we look forward to speaking with you!
Alle Features
Pro
Team
Enterprise
Quiz maker
Intuitive quiz maker
15 types of quizzes, lists, surveys, and polls
Create unlimited numbers of quizzes
★★★★★ customer service
Scored quizzes (with right/wrong answers)
Personality tests (each result based on all answers)
Standalone lead generation form
Four types of polls
Surveys (with data export)
Social stories (where quiz meets blog post)
Social sharing (Facebook, Twitter, WhatsApp, LinkedIn)
Conditional logic quiz (interactive story)
Multilingual (67 languages and counting!)
Quiz layouts: wide, tall, or square
Single and multiple correct answers
Free text responses
Image answers
Score as you go - or at end of quiz
Correct/incorrect answer explanations
Custom 'correct/wrong' messages and other quiz text fields
Random question order
Random quiz answer order
Rich text formatting: include links, lists and emojis
Hide vote totals
Hide percentages
Automatically close polls (by date/time)
Unroll quizzes
Show multiple personality results (X% for #1, Y% for #2, etc.)
Quiz statistics - track starts, completes, leads, shares
Detailed quiz stats - by question and results
Optimize quizzes using 'engagement graph'
Add images, videos, GIFs, and more
Upload your own images
In-tool image editing (crop, filters, text)
Google image search
Pexels - classy stock photos
Giphy - search/use animated GIFs
Twitter - embed any tweet
YouTube videos - set start/end points
Add Vimeo videos
Sound files (MP3 and WAV)
Upload your own video files (MP4)
Quiz or question timers
Add overall timer to your quiz
Add timer for individual questions
Collect emails and quiz responses
Collect unlimited leads and user responses
Drag and drop form builder
Optional or mandatory forms
Get email alerts for new leads
Link to your terms and conditions
Add opt-in check boxes
Download leads to XLS or CSV file
MailChimp (native integration)
AWeber (native integration)
Connect to any marketing tool with Zapier app
Connect to any data system with our webhook
Automatically send emails to each quiz taker
Segment leads by quiz results for follow up marketing
Multiple field types (drop down, radio button, etc.)
REGEX data validation (ex. Is this a complete mail address?)
ActiveCampaign (native integration)
Connect to DropBox (coming soon)
Send leads to Google Documents
Call to action buttons - vary by quiz result
Custom landing pages - send to any URL (based on quiz results)
Select unlimited form fields
Pre-designed form templates
Save your lead forms as templates
Import your own forms
Display your videos or ads
Unrivalled quiz customization
Customize quiz colors and fonts
Choose styles and themes
Full creative control (buttons, fonts, background)
Select background patterns
Accessibility features (hearing/vision-impaired)
Customize social text (FB, Twitter, WhatsApp, LinkedIn, Messenger)
Hashtag support (Twitter, Facebook)
Change in-quiz button text (ex. "Play again")
Hide Riddle logo (100% white label)
Add your own branding
Add your own clickable logo
Include custom footer
Advanced text editing/formatting
CSS editor - full control over your quiz styling
Team templates - save/apply your own style combinations
Use your own font - Google, Adobe TypeKit, upload your own
Download quiz statistics (CSV)
CSV reports of quiz statistics
Multiple CSV reports for easy analysis
Embed on any site
Embed on any site
Fully responsive - displays perfectly on any device
Wordpress plug-in
Google AMP support
Thunder / Drupal plug-in
Customize embed width
Choose three different embed options
Include quiz text to enhance your SEO
Monetize your quizzes
Refresh ads on quiz page
Doubleclick and other pixel support
GDPR safe Facebook pixel support
Google Tag Manager
Display your banner ads below your quiz
Place your own video ads
Multi-user team features
Multi-user teams - create/collaborate on quizzes together
Teams: individual roles for author, editor and admin
Add unlimited teams
Create team design templates - including custom CSS, fonts, colors
Set a default design template for each team
Riddle helps our Children's Interactive team to quickly create engaging content that provide compelling data insights about our audience.