Easily build and share a LinkedIn quiz
Smart marketers know that a LinkedIn quiz is a great way to engage an audience - turning passive social browsers into active, clicking participants. LinkedIn is the premier professional social network on the planet - with almost 800 million users. Creating a quiz for LinkedIn is a savvy way to tap into this community.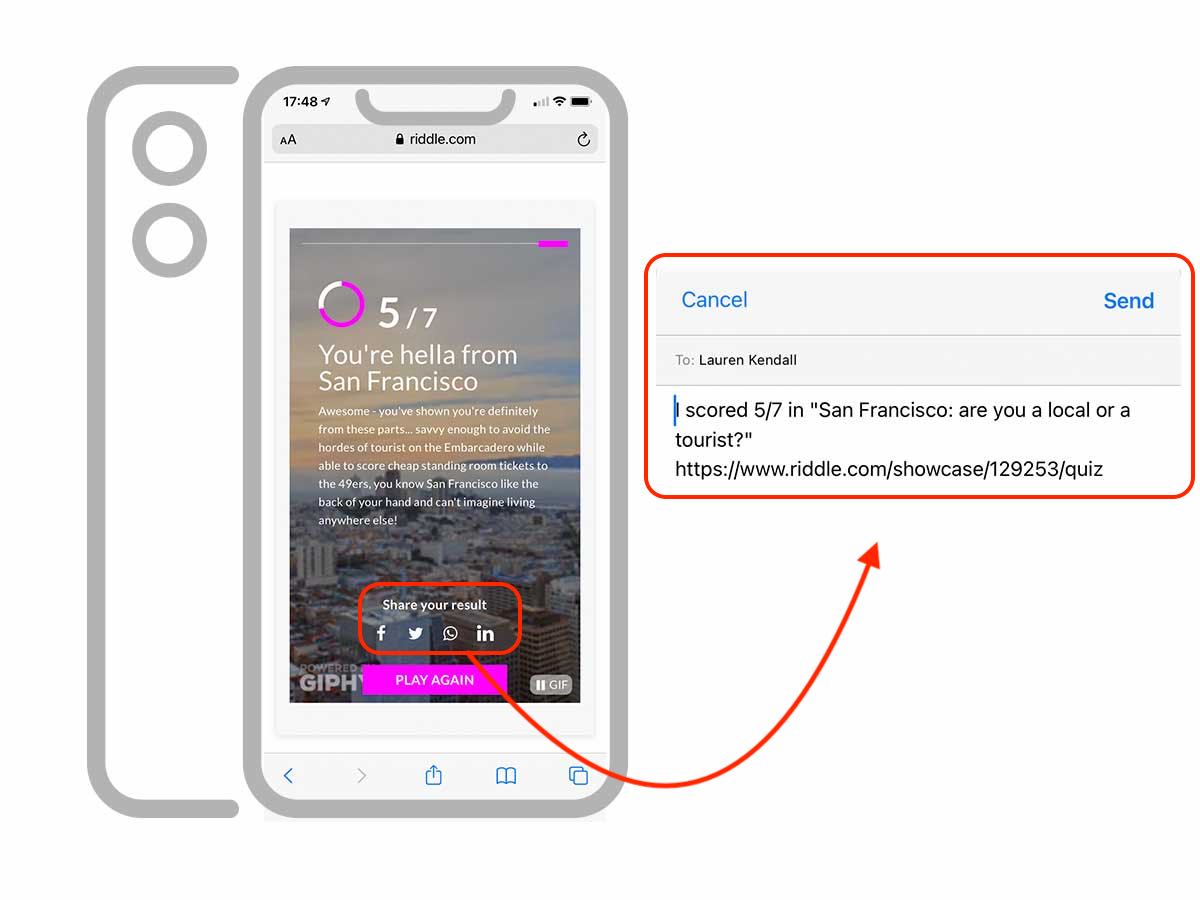 That's not all - done right, an online quiz can be an extremely powerful lead magnet. You can collect quiz takers' emails and quiz responses and send them to your favorite email marketing tool, like MailChimp, ActiveCampaign, or Salesforce.
It's simple to make a LinkedIn quiz with Riddle's online quiz maker. You simply type your questions then add in images, audio, GIFs, or video - no tech or coding skills required.
What do we mean by a 'LinkedIn quiz'?
Okay, a quick primer on quizzes and interactive formats. Sure, an online quiz can be a series of right or wrong questions - but they can also be so much more.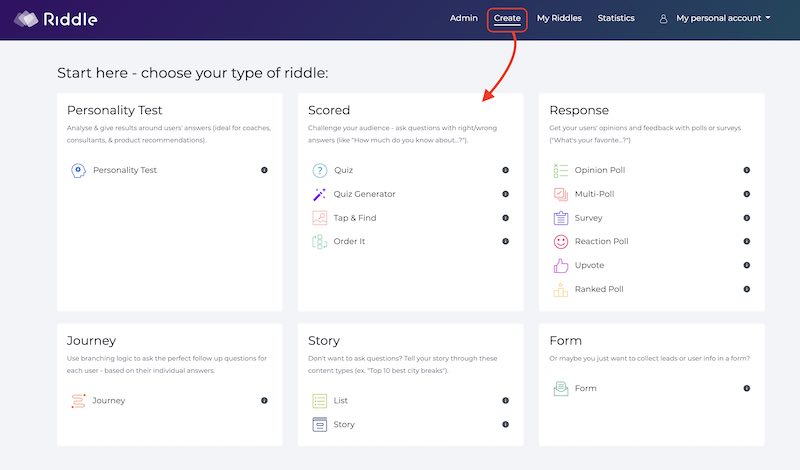 Riddle features 15 different types of quiz formats - you can choose from a personality tests to polls, surveys to stories, and more. All interactive, and all super-easy to create.
How can you make a quiz on LinkedIn?
Here's the best part: You can make a LinkedIn quiz in under five minutes - and you won't have to be a coder to do it.
(Riddle's quiz creator is easy to use - but if you want a quick 'how-to' guide, check out our new user's guide to Riddle. It's chock full of our tips and best practices around making a quiz - as well as a handy quick video walkthrough.)
Create a free Riddle account - unlike other quiz tools, you get two weeks to try every feature Riddle offers. And no credit card required. If you like the results, you can pick any of our quiz plans: all our plans are unlimited - with no caps on quizzes, email collecting, or quiz takers.
Select the right quiz type - don't worry, we'll help you choose the right Riddle format for your unique use case. Or just ask us on support chat - we love to help out.
Build your LinkedIn quiz - now the fun part, just type in your questions, answers, and overall results. Yup - it's that easy.
Find and add pictures, GIFs, video/audio - the best quizzes go beyond just text. Riddle lets you find and add the right assets - including Vimeo, YouTube, Google Images, Giphy, or uploading your own MP3/MP4 files, and many more (learn more).
Match your LinkedIn quiz to your brand - enjoy total creative freedom. Customize almost every aspect of your quiz - from buttons to borders, colors to CSS and fonts, you'll have 60+ customization options.
100% white labelled - your quiz, your brand. Add your logo (or your clients'). Your LinkedIn quiz will completely reflect just your brand (or your clients').
Custom social sharing - craft your own social sharing messages that each LinkedIn user will send to their friends. Customize our standard - "I got a score/result on 'quiz title' - take the quiz!" - plus add in your hashtags and links.
Insert an in-quiz lead generation form (optional) - online quizzes are powerful lead magnets. Up to 55% of quiz takers will opt-in to your lead form - and their names, emails, and quiz results can be automatically sent to over 3,000 marketing tools like HubSpot, Constant Contact, or Shopify.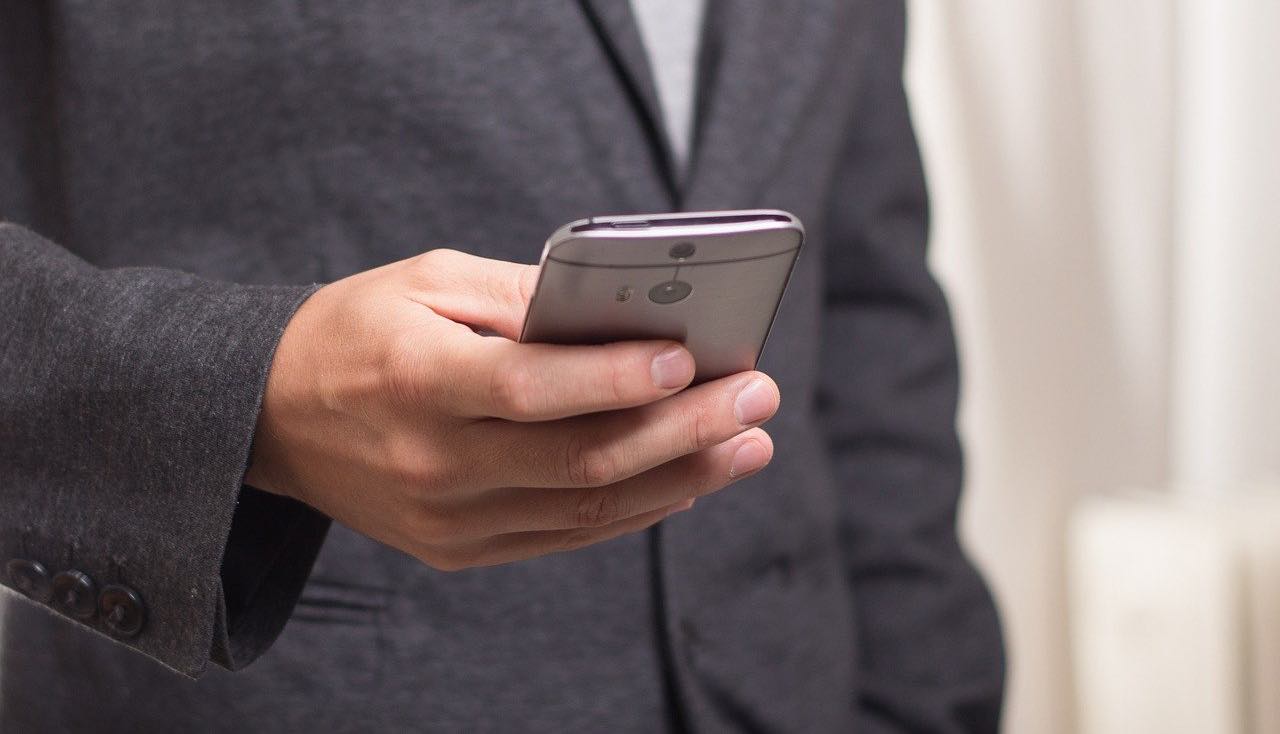 How to share your LinkedIn quiz
Much as we've nudged/asked/pleaded over the years, LinkedIn (and everyother social network) still won't let any online quiz creator embed their content directly on their platforms.
Sigh.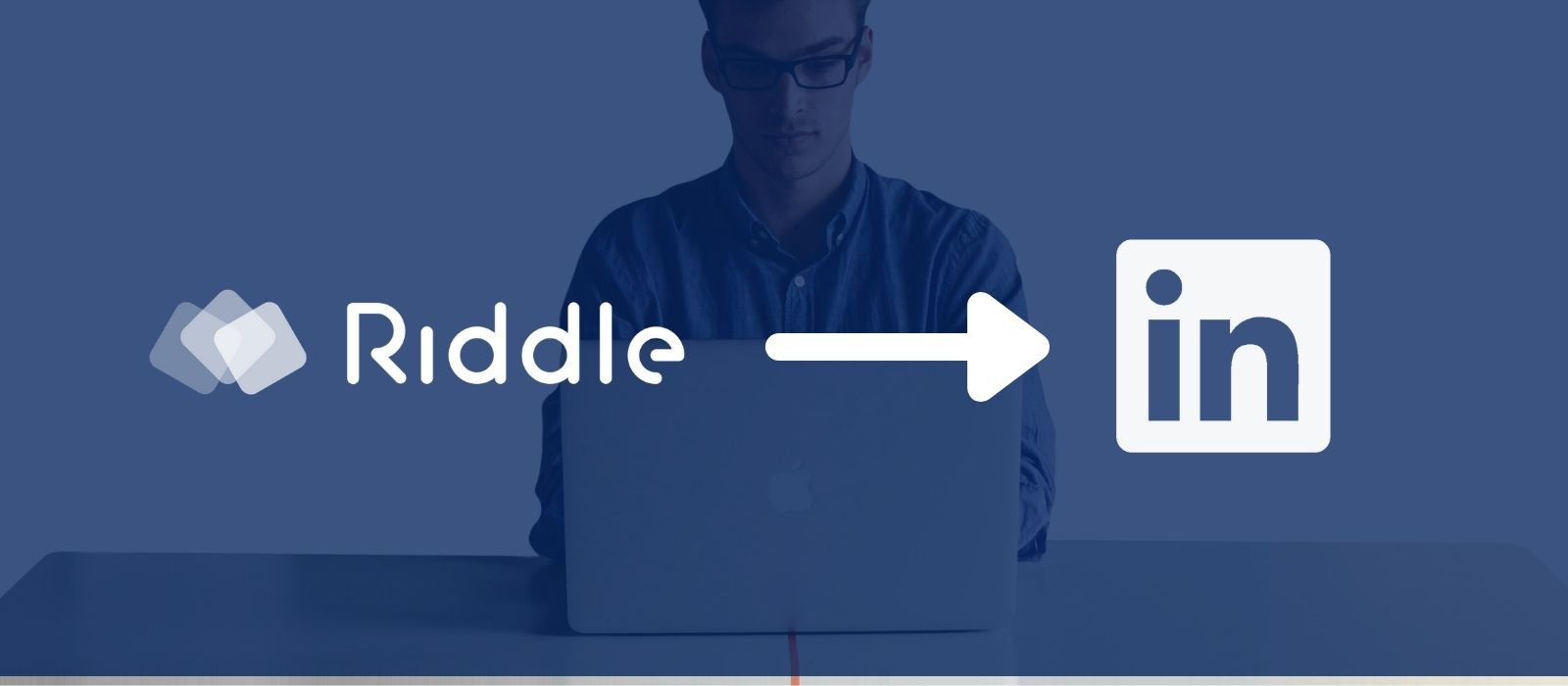 However, we've got a good solution for sharing your LinkedIn quiz that's worked for the BBC, the Chicago Bulls, and our other creators.
First, make your LinkedIn quiz on Riddle, then share that on your LinkedIn page. You can either:
1.Paste your quiz's URL (example: riddle.com/view/######/).
2. Embed on your site, then share your site's link on LinkedIn.
We recommend the 'embed on your site' option - that way, LinkedIn will know where the quiz 'lives', and all the viral social traffic would come back to you (and not Riddle.com).
Suppose User A see your post about your personality test on LinkedIn. They click, then take the quiz on your site - before sharing their results on LinkedIn and Twitter. User B sees their posts, takes your quiz, shares their results - you get the idea.
And every new user would come back to your site.
Embedding your quiz on your site is easy - read our handy blog post to get started.
User flow for your LinkedIn quiz
Your LinkedIn quiz can help with everything from engagement to lead generation.
Want to see what the user journey would be?
Check out our flow chart - showing the steps from the user discovering your quiz on LinkedIn to filling in a lead form and sharing their quiz results with their friends or professional contact.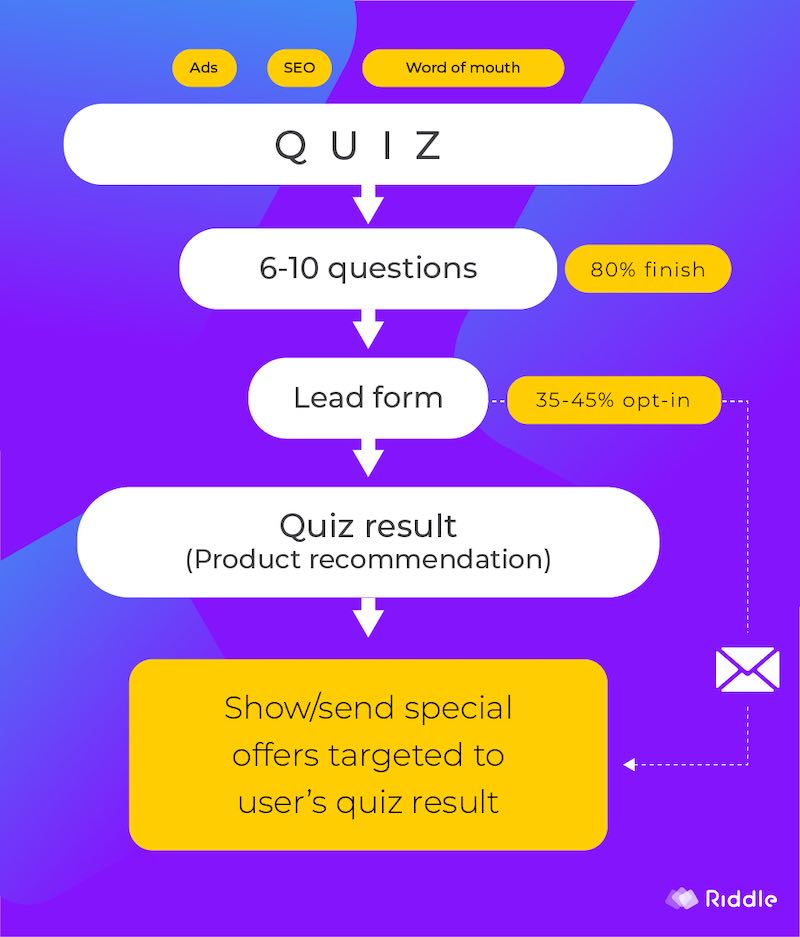 Crafting your quiz's social share messages
All of our 15 types of quizzes and interactive content formats feature one-click social sharing with:
LinkedIn
Facebook
Twitter
Messenger
WhatsApp
You can use our proven standard messaging - or customize and make your own.
Suppose you had an upcoming event based in San Francisco - you might make a quiz testing how much attendees really knew about the city.
Go to our 'Customize' section.
Choose LinkedIn (or any other network).
Compose your own share text - automatically personalize each user's messages using our variables:
$result - this adds the user's quiz score ('7/10').
$title - gives the name of the user's results ('You're hella from SF!').
$link - use this to change the destination URL people see when clicking on the user's shared results.
Right - let's see how your custom results could look in operation.
Going back to our San Francisco quiz again, imagine you set your share message as "Awesome - I scored "You're hella a local" on this tough 'San Francisco: The Locals' Challenge' quiz."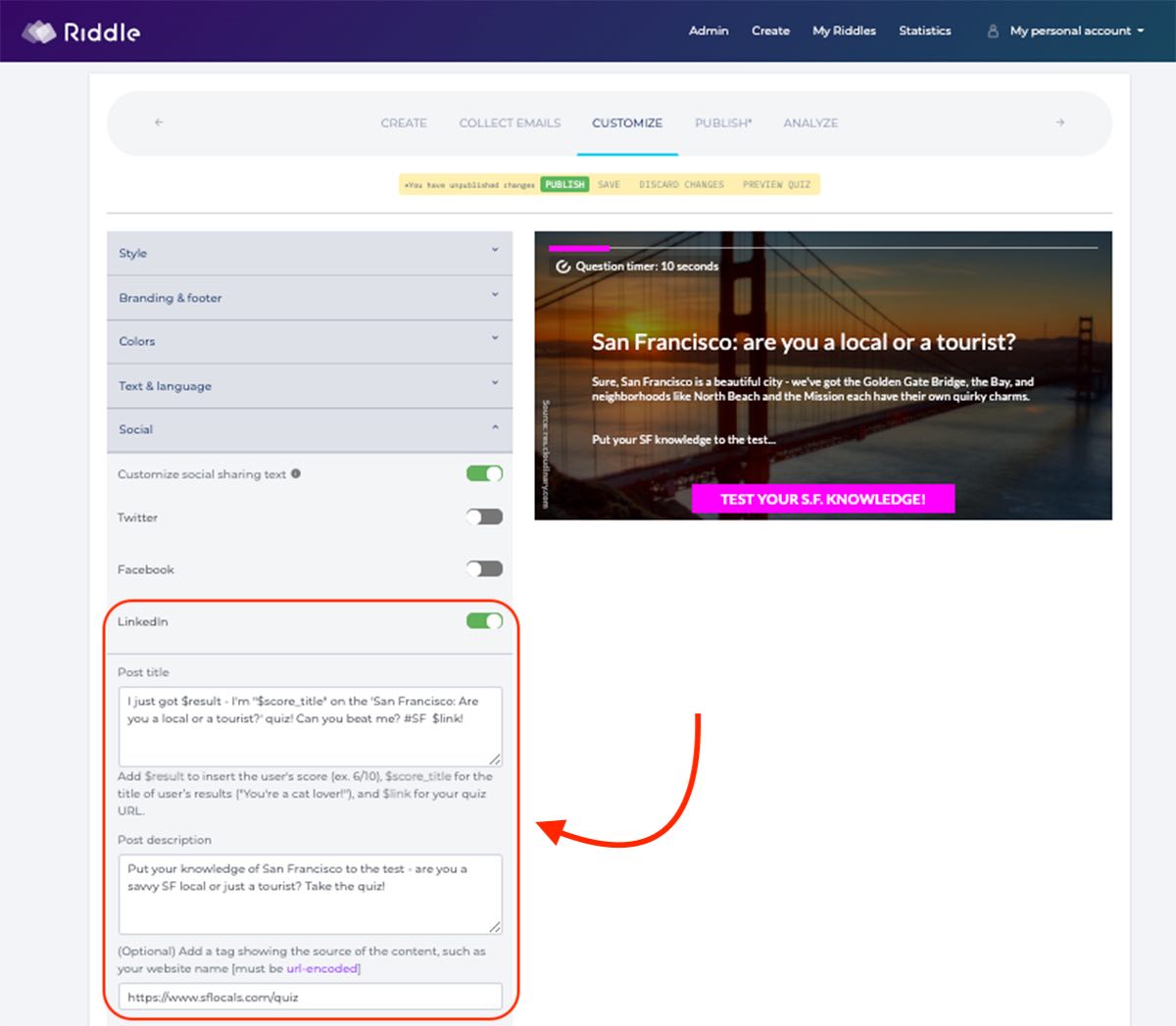 How can you get more LinkedIn quiz shares
Creating a quiz is easy. But making an effective LinkedIn quiz that gets shared takes a bit more thought.
Our team has been doing quiz marketing since 2014 - we put together these guides to help new quiz marketers:
A high-quality quiz is critical for getting shared - people don't share mediocre content with their circle of professional contacts.
We cover the most important tips - from coming up with the perfect title (short, punchy - 6-8 words tops) to the optimal quiz length (6-10 questions).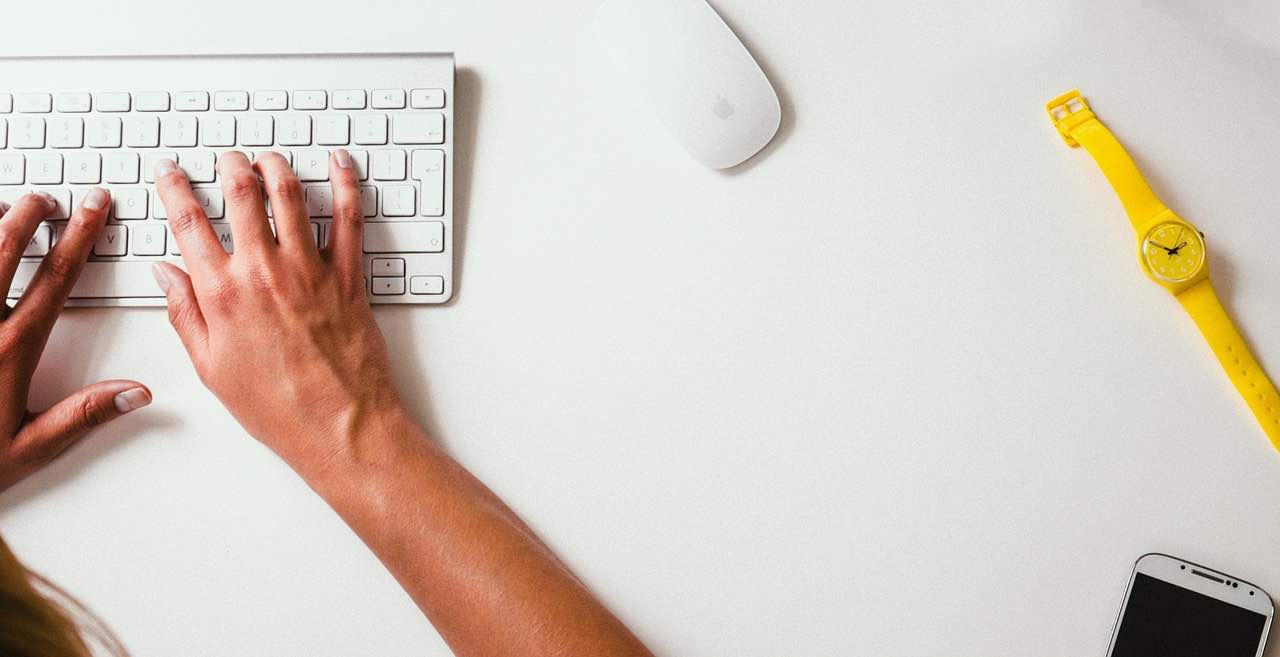 These are our other best practices around creating a LinkedIn quiz that people want to share:
Quiz results are key: People share content that is insightful, while making them look good; especially for a professional audience on LinkedIn. Write balanced, detailed quiz results - that explain both the strengths and weaknesses for each result.
Follow the '50/50' rule: Don't spend all your creativity on great questions. You should spend equal effort on your quiz results - that's the end of quiz experience for the user, and is a huge factor in causing them to share your LinkedIn quiz.
Three minute quizzes - tops: Our data shows most people take quizzes as a short break in their routine - between meetings, or on a coffee break. Your quiz should be short and sweet - 6-8 questions normally takes around three minutes to finish. Any more than that - people won't finish your quiz, which means they won't share their results.
Any questions around making a LinkedIn quiz?
We're happy to help - just send any questions our way.
Our squad of quiz experts have 40+ years creating quizzes for some of the biggest brands and publishers on the planet. We'd be happy to help give tips or guidance on your LinkedIn quiz.
We're easy to reach - use our support chat, to get answers in under two minutes. Or you can go old school with email (hello@riddle.com) - either way, Team Riddle will be happy to help you out.