3
min read
At Riddle, we're often asked – how do you create the perfect quiz? Our number one piece of advice – your online quiz title is the most important thing you'll create.
We're often amazed when making a quiz, people put all their creativity into the questions – then jot down the first online quiz title that comes to mind.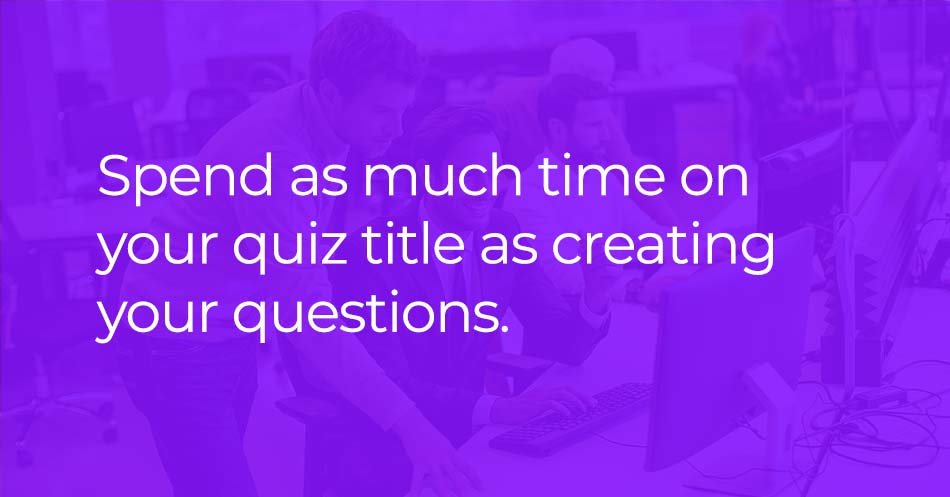 Our rule of thumb?
Spend as much time thinking up the perfect title as you do actually writing the rest of your quiz.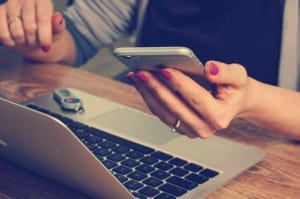 After all, your title and main image are all potential users are going to see – either browsing your site or on their social feed in Facebook or Twitter.
People are spending 51% of their online time on smartphones. These smalls screens, combined with their ever-shorter attention spans, means all people will see is your title and image.
Your title is all that stands between your quiz's viral success or online oblivion. (Sheesh, talk about pressure, right?)
Online quiz title: the clickability challenge
Virality = clickability of your content multiplied by its shareability
The good news is that online quizzes are naturally shareable. Humans just love to compare ourselves and our results with our friends.
The bad is that if your title doesn't catch the users' attention, few people will click to take the quiz – and even less will share.
That means clickability is even more important.
Okay – enough of the doom and gloom.
The good news is that we've got some easy tips that will help your quiz virally thrive.
Five rules for awesome quiz titles
We've read through the research that's out there about perfect titles for quizzes.
Here are the key findings that you can apply when you make a quiz:
Use the word "you" or "your": Online quiz titles like "How smart are you?", "Do you know enough about…", "Are you smart enough to…" attract more traffic than impersonal quiz titles such as "The Intelligence Quiz".
Use only odd numbers: Strange but true, titles with odd numbers perform 20% better.

"7 Harry Potter trivia questions you'll never guess"

"9 questions to find your Harry Potter soulmate"

Challenge your readers with bold statements: Using words like 'actually' or 'the most' make quiz titles an almost irresistible challenge:

Before: "What city do you belong in?"

After: "What city do you actually belong in?" (See the difference?)

Eight words or 60 characters – studies show that an eight word headline has a 21% higher click through rate. Short and punchy titles can be read quickly, even as people scroll through their Facebook timeline.
Now these are really useful tips but we couldn't let the subject go without using a riddle so here's a whole list of headline tips for you to test out on your product!
Quiz Maker – powered by Riddle
Powerful pair: your online quiz title & quiz image
Your quiz lead image is just as important as the title of your quiz.
Just like the cover of a book, your image needs to be an eye-catching and intriguing peek into your quiz topic. It's what people will see when they encounter your quiz embedded on your site.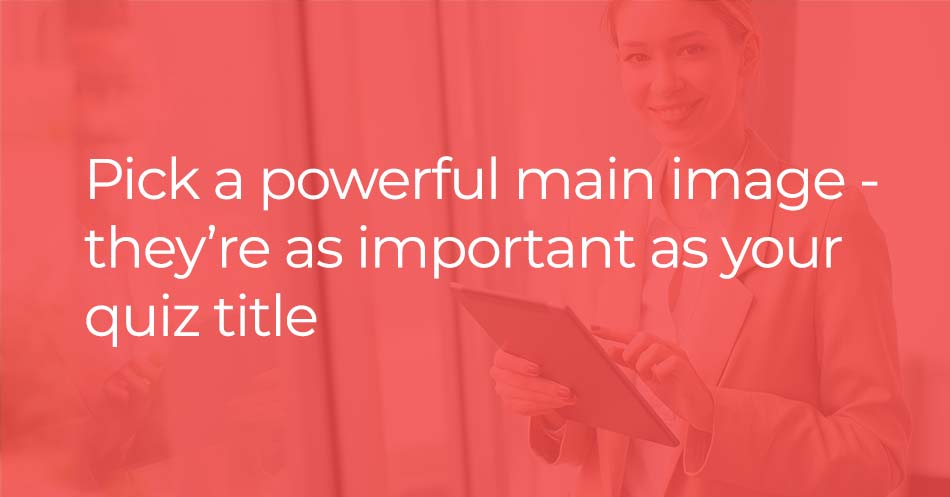 Facebook, Twitter, and other social networks let you share links to a quiz. You can send a block of text along with a lead image that is grabbed automatically from the shared URL.
Using an online quiz maker like Riddle, the main or title image of the quiz will automatically become the share image for social sharing.
Our top tips for picking the right image for your online quiz:
Avoid stock photos: We recommend steering clear of most popular stock photo sites. They're often 'cheesy' and look unmistakenly like stock pictures.
Go (creative) common: Images with a Creative Commons license are generally okay to use in your quizzes. Check out Flickr's creative commons library, or use royalty-free libraries like Pexels – all completely free.
Pick people: When possible, select images with people, especially who are looking directly at the camera. Humans are social creatures, and we instinctively respond better to photos of people.
Sex sells: Sure, it's a bit blunt, but this classic advertising saying is true as ever. Use pictures with attractive people to catch users' attention.
What kind of images, video, GIFs, or audio clips?
In a blatant plug for our own online quiz creator, Riddle makes this process easy – you can search and insert images: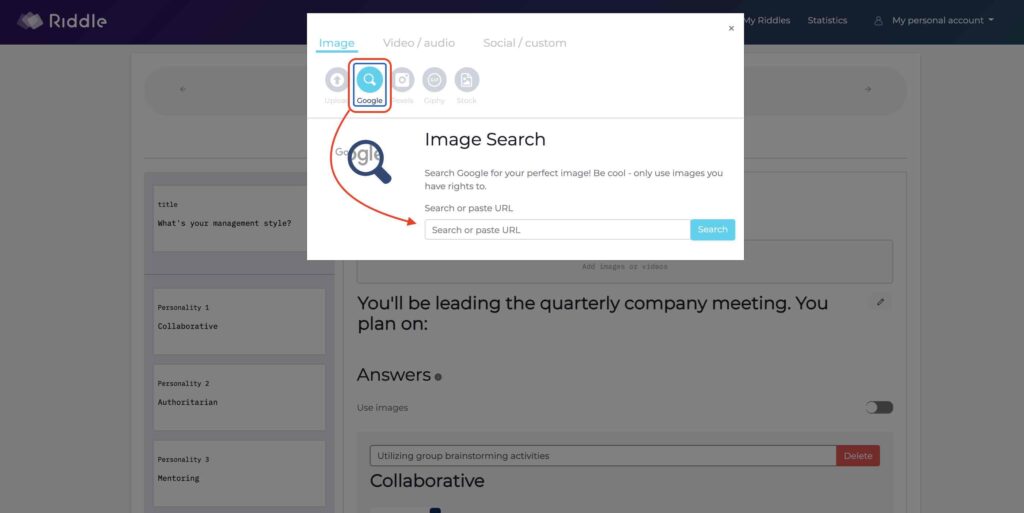 Google images
Pexels
Giphy (animated GIFs)
Vimeo videos
YouTube videos
Upload your own images/animated GIFs, MP4 videos, or MP3 audio clips
Stock
Twitter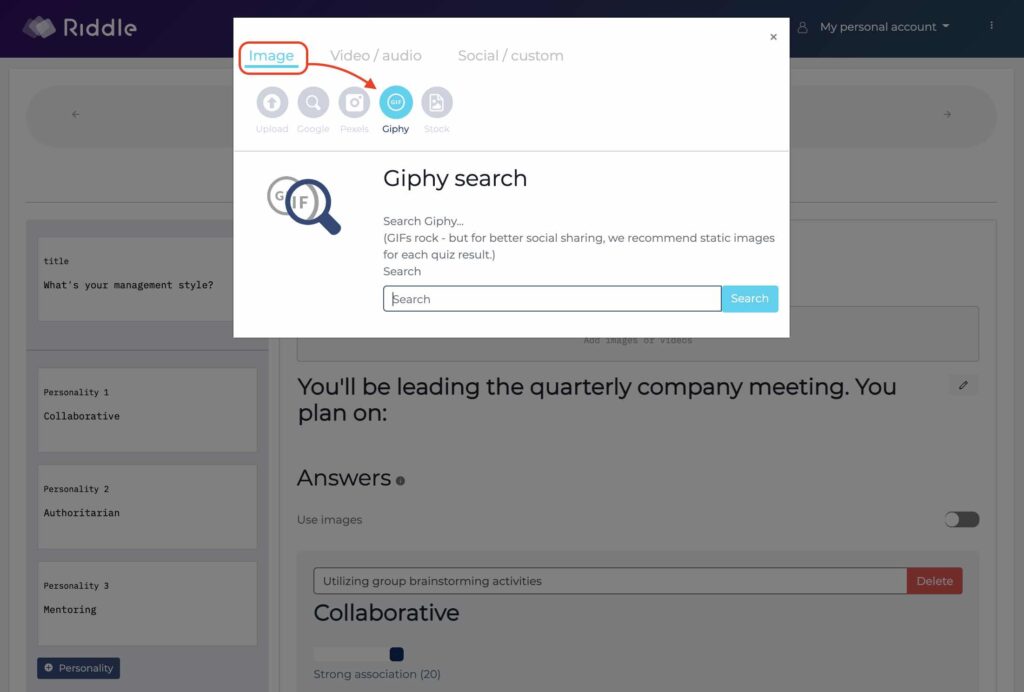 There you have it… our best tips for the perfect online quiz title. Besides quiz titles, we recommend checking our tips on making the perfect personality test or online quiz.
Have a question @ quiz titles?
Let us know at hello@riddle.com – our quiz maker team are fired up to help, and we read and responds to every message. 🙂