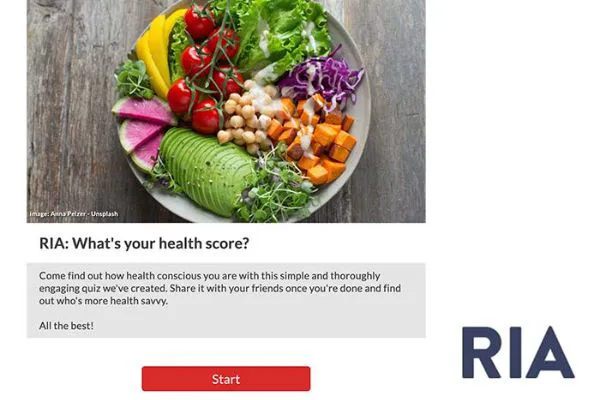 RIA created this Riddle personality quiz to calculate their readers' health score
This health insurance tech start up creates insightful and challenging quizzes to better understand people's health awareness.
This Riddle personality quiz was created by RIA because it helps them to:
– Grow their audience – personality tests and quizzes are our quiz creator's most shared content.
– Engage their visitors – on average, visitors who take a personality test stay 41% longer on your site.
– Gather more (& better!) leads online – they added a lead form to their personality test to qualify and segment each user based on their test results.