Join us at Riddle.com
Want to join the fast, fun team that's changing the world – one quiz at a time?
We're Riddle – we launched back in 2014 with a simple goal… make the best, easiest to use quiz maker on the planet.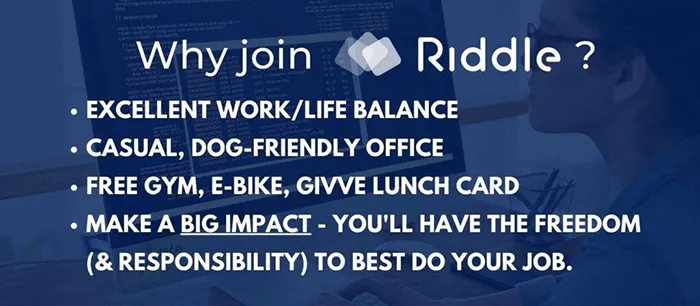 And we're crushing it – check out Riddle's quiz stats from 2021 alone:
A whopping 81.5% of people finish a Riddle quiz – like this weekly timed quiz by the BBC
Over 105 million emails and leads collected
2.1 billion questions answered (yup, that's billion – with a 'b')
Why quizzes?
Quizzes are more than just a Buzzfeed-style set of questions.
Done right, online quizzes and personality tests are irresistible interactive marketing tools.
That's why top brands and publishers like the BBC, Shopify, Manchester United, and CNN turn to Riddle to create highly customized content, plus thousands of companies and entrepreneurs around the globe.
Check out these live example quizzes by our Riddle community – using our 15 quiz, poll, and survey formats. You can see how flexible and powerful our quiz marketing platform is for global marketers and editorial teams.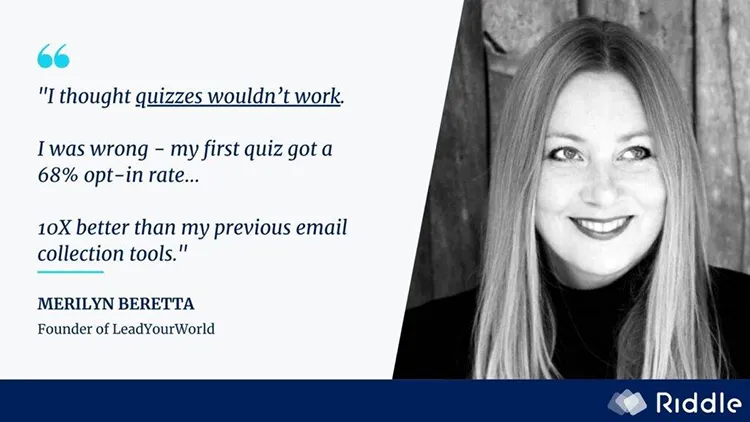 Why should you work for Riddle.com?
We're a lean, tech-focused team – Riddle's always composed of at least 80% developers, and we have a 'build fast, iterate faster' culture.
This means we keep distractions to a minimum. (Hint: we hate meetings. We keep them super short – and avoid them as much as we can.)
You'll have the freedom to dive right in and make a huge difference.
Check out these great reasons to join the Riddle team:
Awesome work/life balance – we know a happy team is a super-productive team. Forget 60+ hour weeks and constant big deadlines. At Riddle, our team gets more down in an XX-hour week than many 'big' companies.
Make an immediate impact – forget being a tiny cog in a big team. At Riddle, you'll be directly responsible for big features, and big impacts on our product. Plus, you'll see your work being utilized by some of the most well-known companies and non-profits around.
Passionate about data protection – Riddle's a team you'll be proud to be part of. We're 100% GDPR-compliant – which means we never (ever) use dodgy quiz trackers or cookies to collect personal data from our quiz takers. You will feel good about doing the right thing, always, all the time.
Huge brands and big names are using Riddle – it will be fun to tell your friends and family about all the cool places where your work is used every day.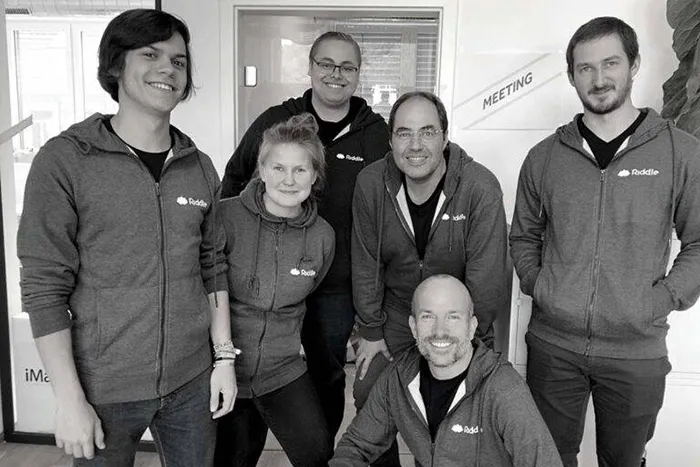 Browse open positions
We are currently looking to fill the following positions:
Apply now!
We're looking forward to hearing from you – just complete our application form and attach your CV.
We'll be in touch if you sound like a good fit for our team.
Looking forward to hearing from you!
– Boris, co-founder & CEO