HuBSpot Lead Generation with Riddle
Riddle's quiz maker is a powerful marketing tool – enabling you to easily gather the names and emails of people who take your quiz. The next step? Sync Riddle with HubSpot lead generation to automatically send personalized follow up messages based on how they answered.
It's easy to do – this post will mostly cover how to use a cool service called Zapier (zapier.com). They specialize in connecting different web services together – in this case Riddle and HubSpot.
However, if you have some coding expertise – you can also use our free webhook to accomplish the same functionality.
HubSpot Lead Generation: Step by Step with Zapier
Check out the Zapier email colllection example below. I will demonstrate how to build a Riddle with a simple lead capture form and push the captured data to an HubSpot list.
Don't want to read the post? I whipped up this handy video walkthrough that takes you the various steps to connect your HubSpot lead generation account with Riddle.
(And sheepish apologies for the background noise, I was getting my caffeine on at a local cafe.)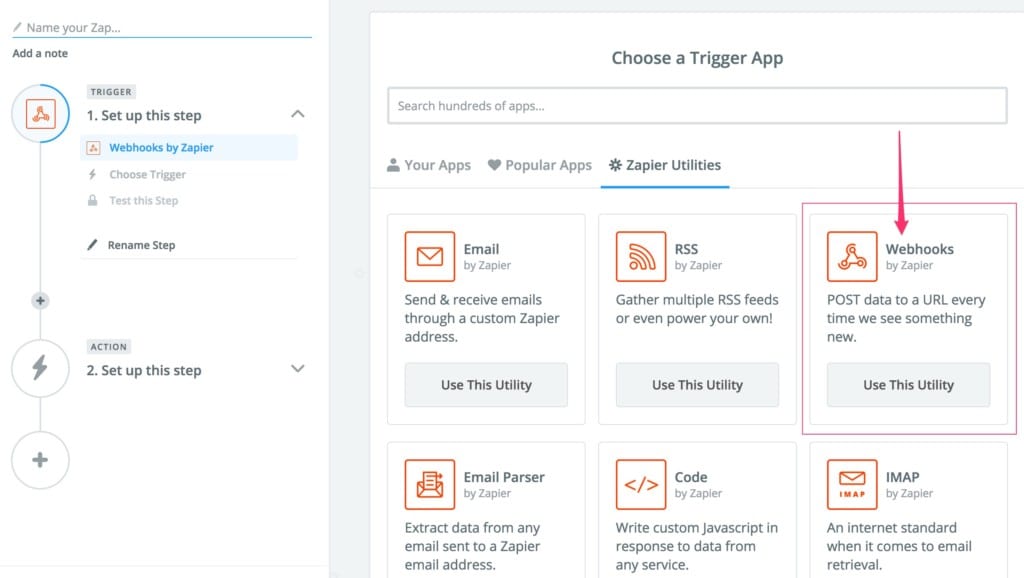 Select Zapier utilities, then select the 'Webhook' option.
Select 'Webhook' and continue.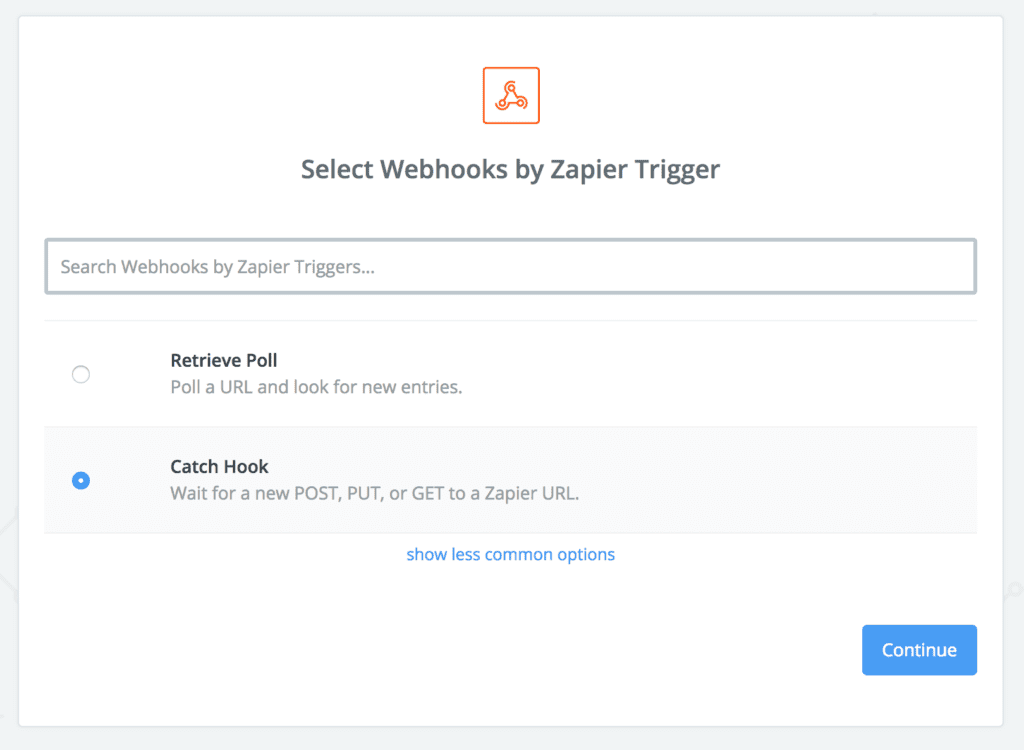 Select the option to 'catch a webhook'
Then skip over the next screen where you can specify more details as to what kind of data to catch.
Zapier will create the webhook URL for you.
Copy this URL to your clipboard
Then, head over to riddle.com to create a Riddle to use with this webhook.
Create any Riddle (quiz, list, poll, etc.) and add a lead gen form to it.
IMPT: You can only use our internal lead form here. MailChimp or our In-Quiz iFrame won't work for this step. You have to use our internal lead form as that is how we 'catch' the data. If you use these other options, your data will never ever make it to Zapier.
Be sure to add at least 2 fields (Name and Email) as we are going to add these leads to our HubSpot lead generation account.
Go to the "integrations" tab in your Riddle editor and paste the webhook URL from Zapier here.
Now hit 'publish' and make sure to open the Riddle in a news window.

(Super important)

Play through the entire Riddle at least once, filling in the lead gen form with sample data.

Zapier will not work properly if you do not go through this step.

When you are done playing through your Riddle, go back to Zapier and click on "OK, I did this"
(Pretty cool – they are making double sure that you actually sent some test data to their lovely webhook before you go on).
If you followed all these steps, Zapier will test the webhook and show you this success screen.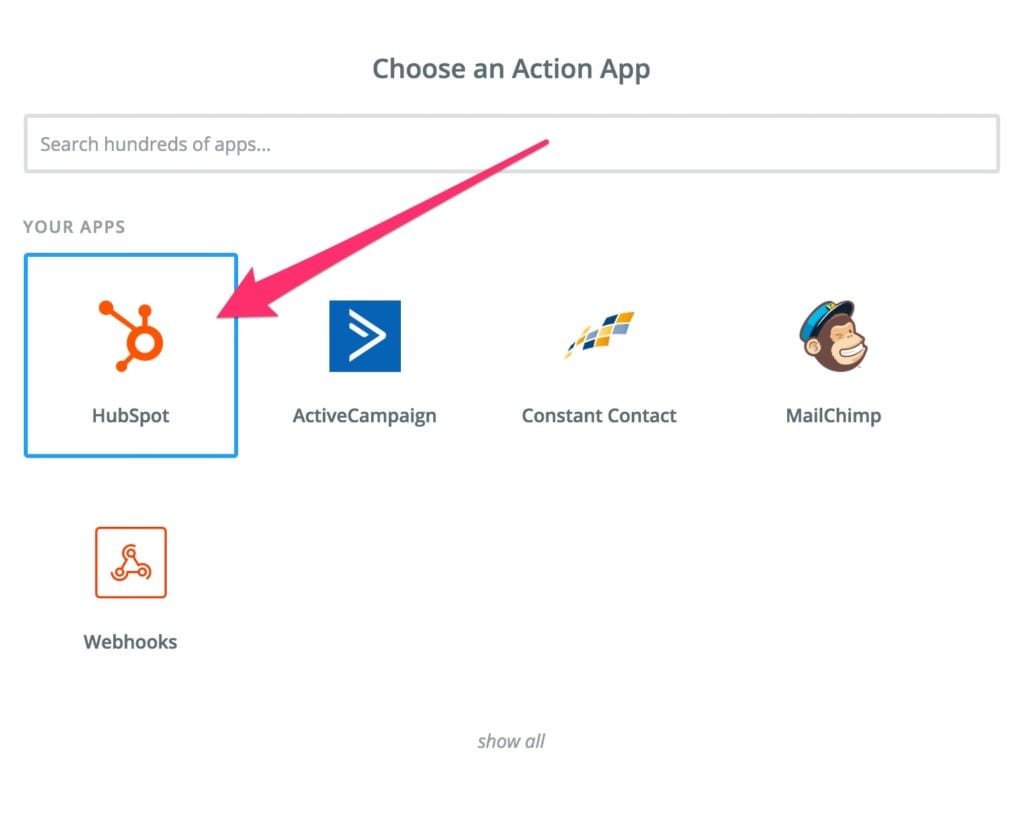 Next up is to choose where the data from the Riddle should go. Zapier gives you a wide selection of tools that you can send the data to.
Select HubSpot and click continue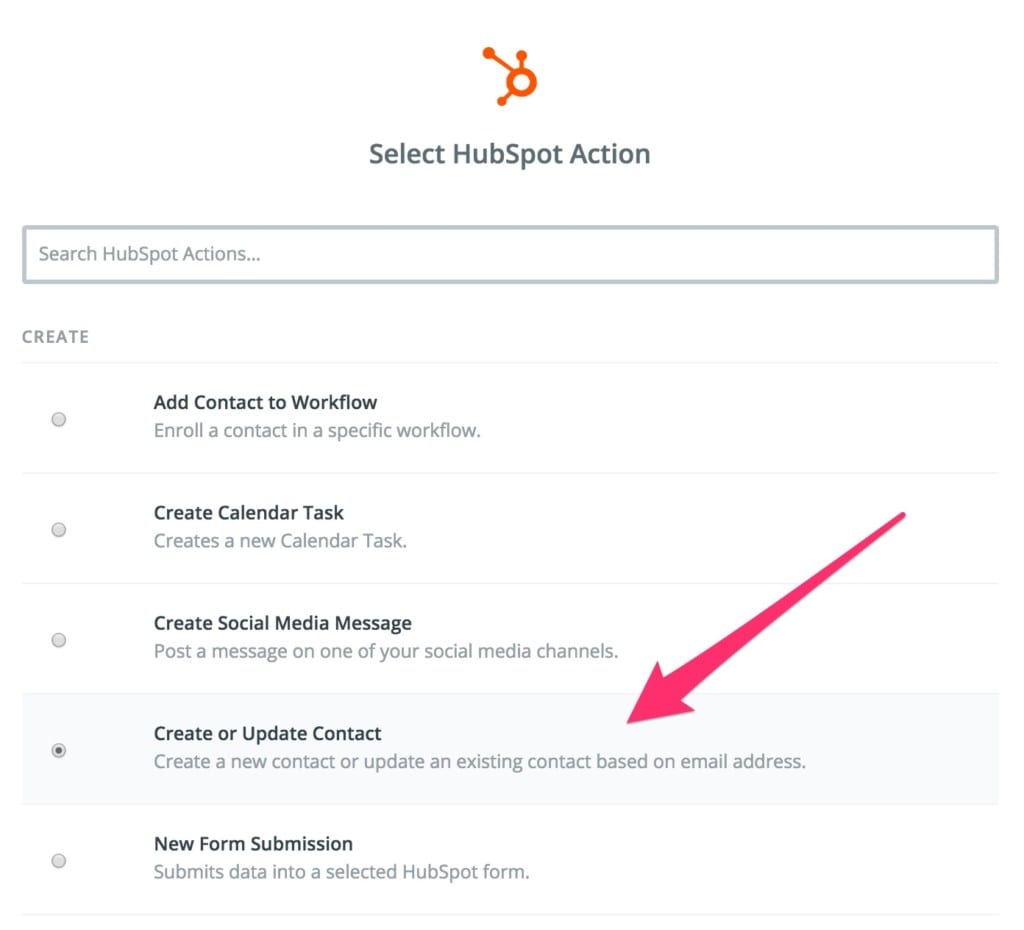 The action you want to use with HubSpot is to add new subscribers from your Riddle lead gen form.
Please select the option Create/Update Contact and click continue.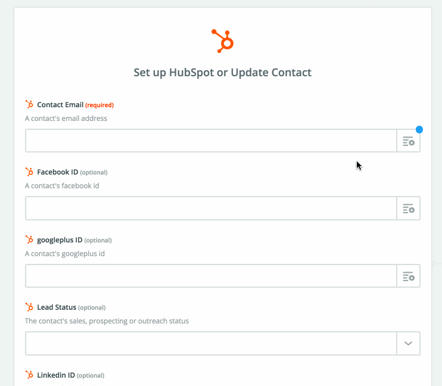 (We're almost there – hurrah!) Now we just need to tell Zapier how to map the entries from the Riddle to a corresponding MailChimp form.
First you need to select one of your MailChimp lists (I would suggest to create a test list in MailChimp for this exercise).
Next you need to match the fields from the Riddle to corresponding MailChimp fields.

Email -> Lead Email
First Name -> Lead Name
When you are done with the matches click continue.
Yay – you've done it!
Give your new ZAP a name and activate it.
Now, when you go through your Riddle again and submit a lead, Zapier will enter that lead into your HubSpot list.
Please be patient when you are testing this, we've found that Zapier sometimes takes up to 20 minutes to process these requests.
After that, you can set up automation rules – so that contacts tagged with a certain result get a personalized, relevant follow up message based on their results.
Definitely time for a coffee/beer/other beverage of your choice – you've earned it!