2
min read
Did you know that Riddle supports custom quiz width embeds? Once you've created a beautiful quiz, you can embed this on your site at any width besides our standard 640 pixels?
No problem at all… Riddle quizzes scale up or down to any size – so whether it's 217 pixels or 2,222 or any number in between.
Penguin/Random House is one of the largest book publishers in the world. They use custom embeds on all of their quizzes, lists, and personality tests. Now they're at 917 pixels – and simply explode off the page in visually dramatic style.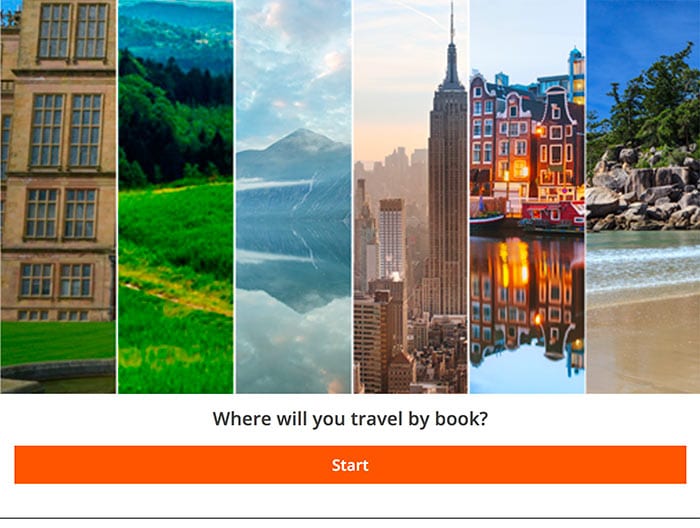 (They also use our CSS Editor to make all buttons square and adjusted our embed border styling to match their site.)
The key advantages for custom quiz width embeds?
Better engagement – go big to make your quiz, list, or poll 'unmissable'
More natural look/feel – precisely match your site's layout
We're pretty excited about this option – it's a powerful feature for editors and designers to create a quiz that blends seamlessly with your site's look and feel.
Custom quiz width embeds – how to:
Here's how to do it in one easy step:
And don't worry – Riddle's quiz creator is fully responsive.
No matter what width you specify, your quizzes will display perfectly on any size screen from smartphone to desktop (using our standard embed code).
Just give us a shout at hello@riddle.com if you have any questions.
Our team are big customer service geeks, and we generally race each other to answer customer questions.
We often answer in under five minutes from 7am – 10pm UK time (2am to 5pm EST).
Look forward to hearing what you think!
PS. This feature came from our community. Please let us know if you have any other ideas for features – that's how we keep improving our quiz maker for everyone!