2
min read
If the summer is known for sun, sea, sand and, er, sangria – mid-winter is known for its festive spirit. Those few weeks in the year when people seek out fun and the company of others. It's a good time to get festive with our quiz maker!
So what makes us more sharing and caring at this festive time of year?
For some it's a major religious event. Others acknowledge the passing of the shortest day and the slow coming of spring. Many people are just excited about gifts and parties.
Whatever the reason, we have excuses to have a good time and be more sociable. Whilst this includes catching up with family and friends, we are also more likely to talk to neighbours and strangers. It is a time of goodwill.
"There is nothing in the world so irresistibly contagious as laughter and good humour."
Charles Dickens – A Christmas Carol
When I was at school my head teacher used to give a speech just before we broke up for Christmas. He blew up a balloon to symbolise all this blossoming feeling of compassion and fun. Suddenly he burst it with a pin to show what happens after New Year – when everyone returns to their normal routines.
How can you keep the festive feel-good factor going?
You can't keep the festive feeling going all year. It wouldn't be special. You look ridiculous if you walk around in a Santa hat in January, let alone February.
But you can give people an excuse to enjoy themselves for a short while and to share your business message. Our quiz maker tools are easy to use. They help creators make money and get published.
Quizzes, polls, lists and even surveys can (and should) be fun to take. They are also very easy to share.
It's easy to for someone to shout out "Merry Christmas!" or "Happy holidays!" in the festive season to that neighbour who never usually acknowledges them.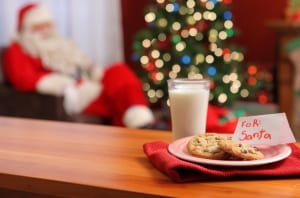 In the same way it's easy to share fun content to their friends with a simple click. Even better if that content makes the sender look good/clever/interesting.
If that content contains a link to your product or a sign up page for your newsletter so much the better! Why drop cookies when people are happy to leave their email addresses?
Try our quiz maker tools today and bring fun to people all year round!