3
min read
Writing a popular online quiz is as much as art as science. They're taking over the internet – for one simple reason. Quizzes feed into our need to see how we compare with other people – especially about a subject that interests us.
But creating a popular online quiz is more than just coming up with a series of questions.
Here's our best tips and tricks that will help your quiz go viral:
Why use Riddle?
It's fun (and easy) – no coding required
Up to 75% of your users will complete your quiz – spending up to five minutes longer on your site.
Quizzes are brilliant for collecting emails and building your marketing list (>25% of all users will sign up).
Grow your audience – quizzes get up to 217% more shares on social media, and all traffic comes back to your site!
Creating an online quiz – the secret recipe:
Sign up for your free 14 day trial of Riddle – all features unlocked, and

no credit card required

.
Select 'quiz' from our list of our quiz types.
Click 'create' or browse our templates and click 'copy to account' to move one to your account.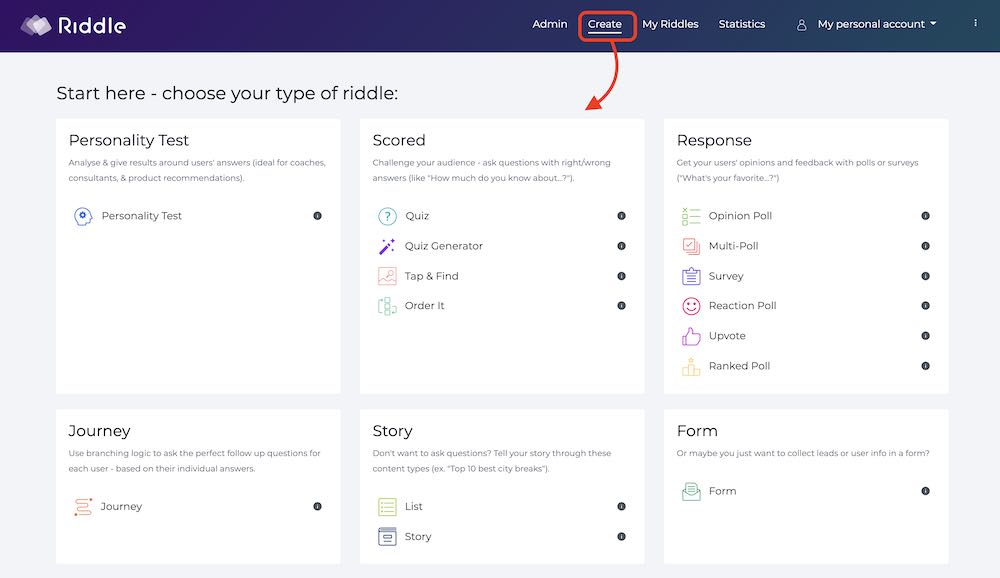 In the 'Create' step, choose your title and write a short description of what the quiz is about.
Pick a compelling main/title image – you can use our image options (Pexels, Google, Instagram), GIFs, videos or upload your own.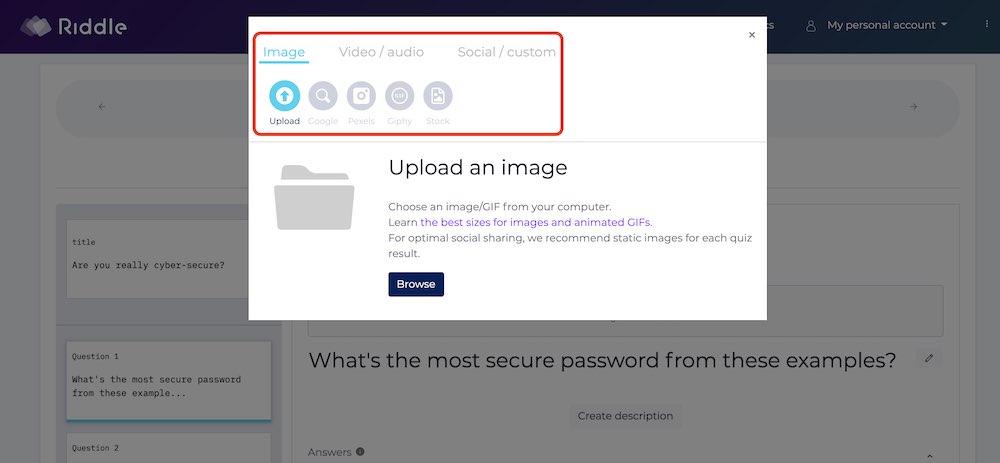 What questions work best in an online quiz?
Now – the best part… writing your online quiz questions!
Quizzes have answers with a clear 'right' or 'wrong' answer.
About

6-8 questions is the sweet spot

– after that you'll see a drop-off in completion rates.
Your questions (and answers) can be all text – or you add images.
(We recommend adding images – on average, people are 72.7% more likely to finish your quiz.)
Add answers – and put a green check mark by the correct one
Add a correct answer explanation… people don't mind being wrong, but they love to know why.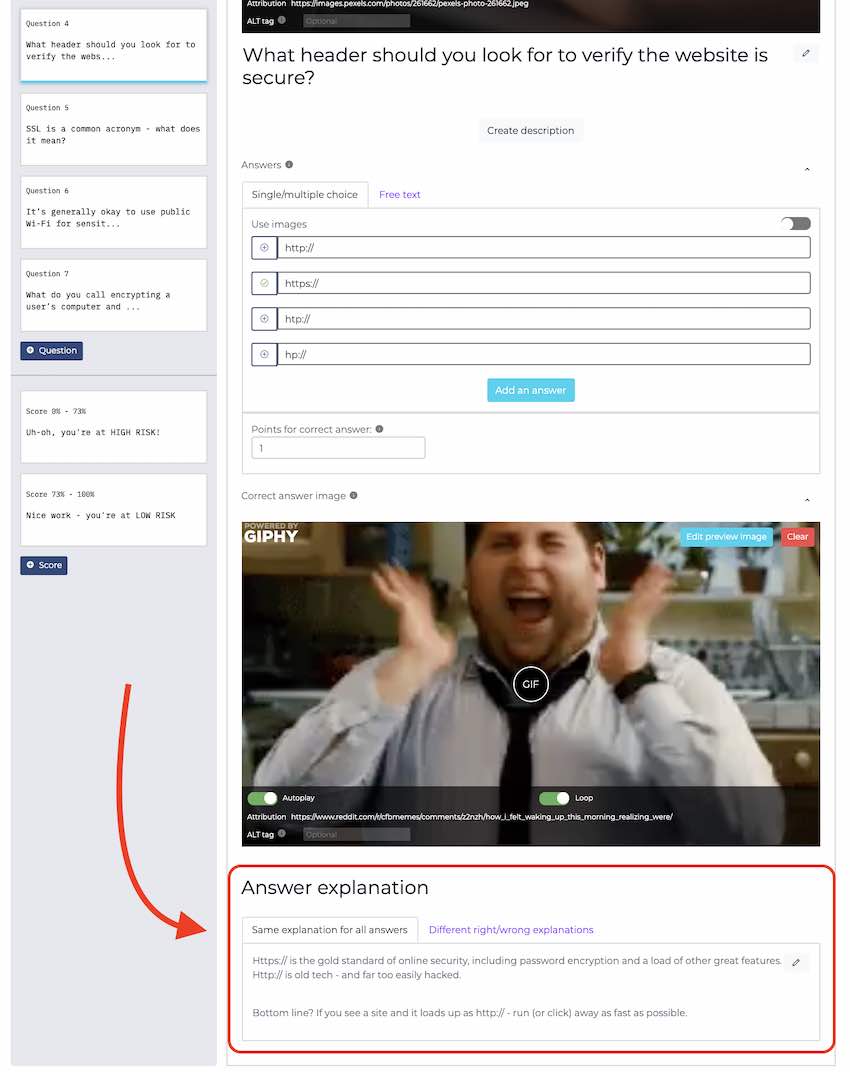 User result types are critical
Finishing a quiz – and merely finding out how many questions you get right is booooring!
An online quiz goes viral because users learn something about themselves – and want to share with their friends.
Riddle lets you go beyond numbers – by adding a personal result type for each score. A funny (or even slightly snarky) description is far more likely to be shared.
Top tip: Don't spend all your creativity on the questions. Spend at least as much time on each result type.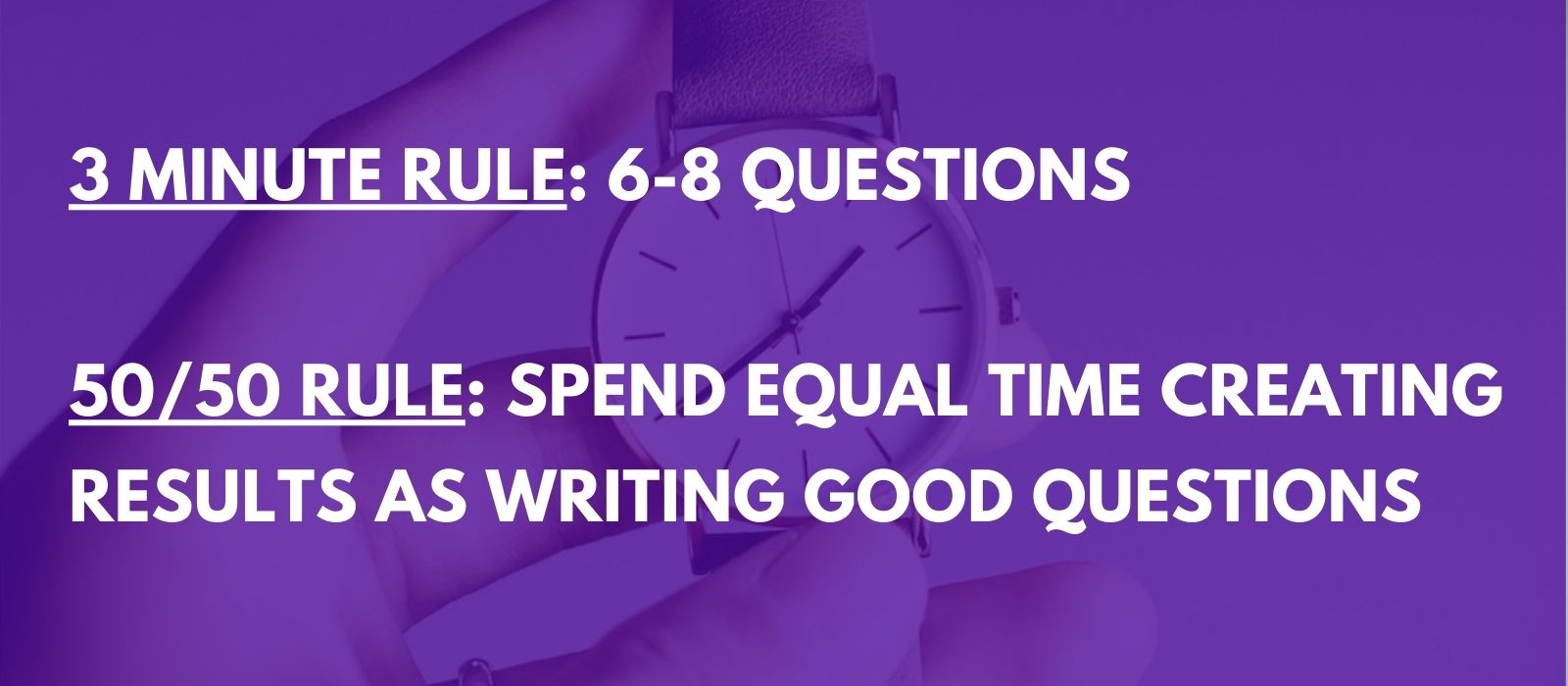 Imagine you created a cooking quiz – your answer types could be:
'You're such a bad cook you could burn water!'
'You're good at cooking but you tend to just cook what you know'
'You have flashes of brilliance in the kitchen'
'You are a true master chef!'
Add a few words describing their performance – or in this case skills (or lack) in the kitchen.
Remember that the idea is to ensure the user likes their result – and won't be embarrassed to share with their friends.
It's okay to be a little sassy on the lowest result – the user knows they've got to be pretty bad to get this result!
Add a quiz timer:
Using a quiz timer will add a whole new dynamic to your popular online quiz. Seeing that progress bar march down question by question gets the pulse pounding – and boosts completion rates. (It also prevents folks from turning to trusty Google to find the answers.)
Set a quiz time limit – give your users X seconds to finish the whole online quiz.
Add question limits – you can also choose to set a timer for each question, such as '10 seconds to answer each question'.
Individual quiz question times – want to get a little tricky? Start easy and go hard with different timers for each question. Question #1 might have 15 seconds, #2 13 seconds, and so on. Subtle yet effective way to ramp up the challenge.
With Riddle, you can quickly add your own timers – and mix/match these formats in a single quiz. Timers are also brilliant for running quiz contests – especially combined with a lead generation form.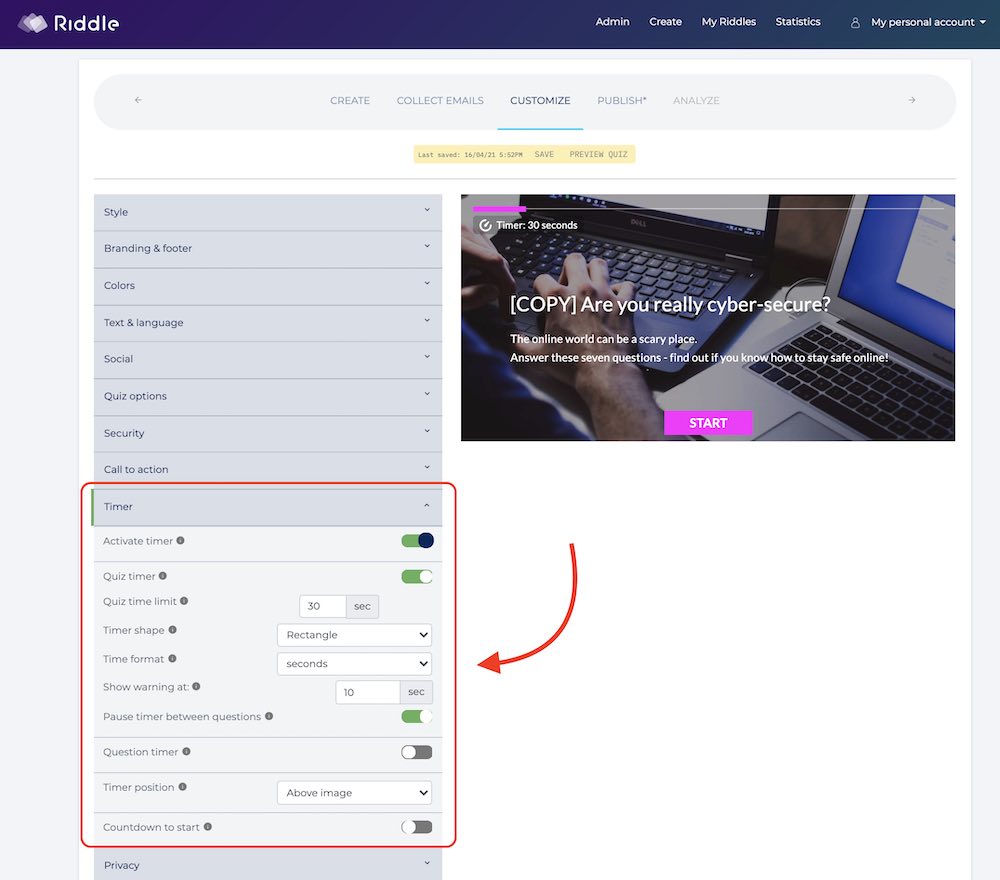 Popular online quiz examples?
Sure – that makes sense, but let's check out some great online quiz examples from our Riddle partners: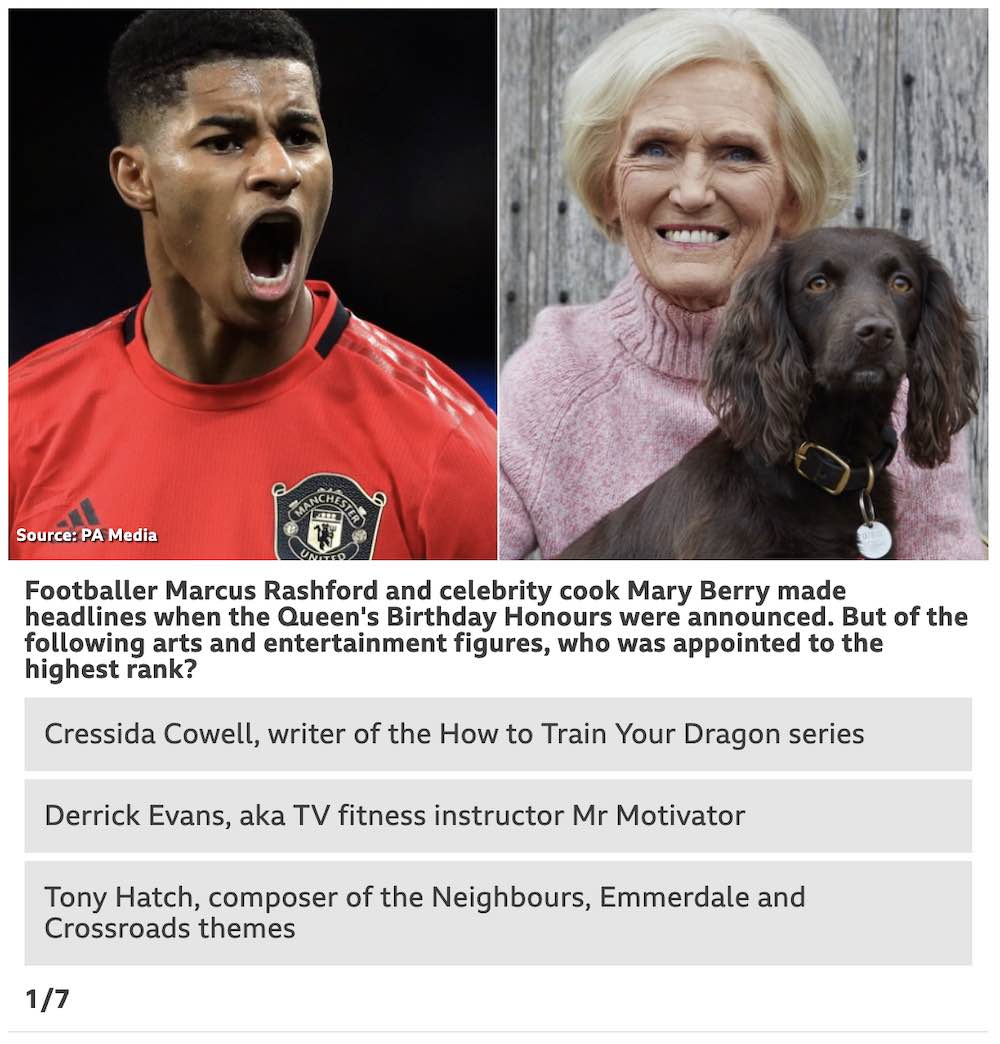 143 quiz titles – and live examples
We put this handy list of our favorite 143 quiz titles – including links so you can see them 'in the wild' on our partner sites like the BBC and Red Bull.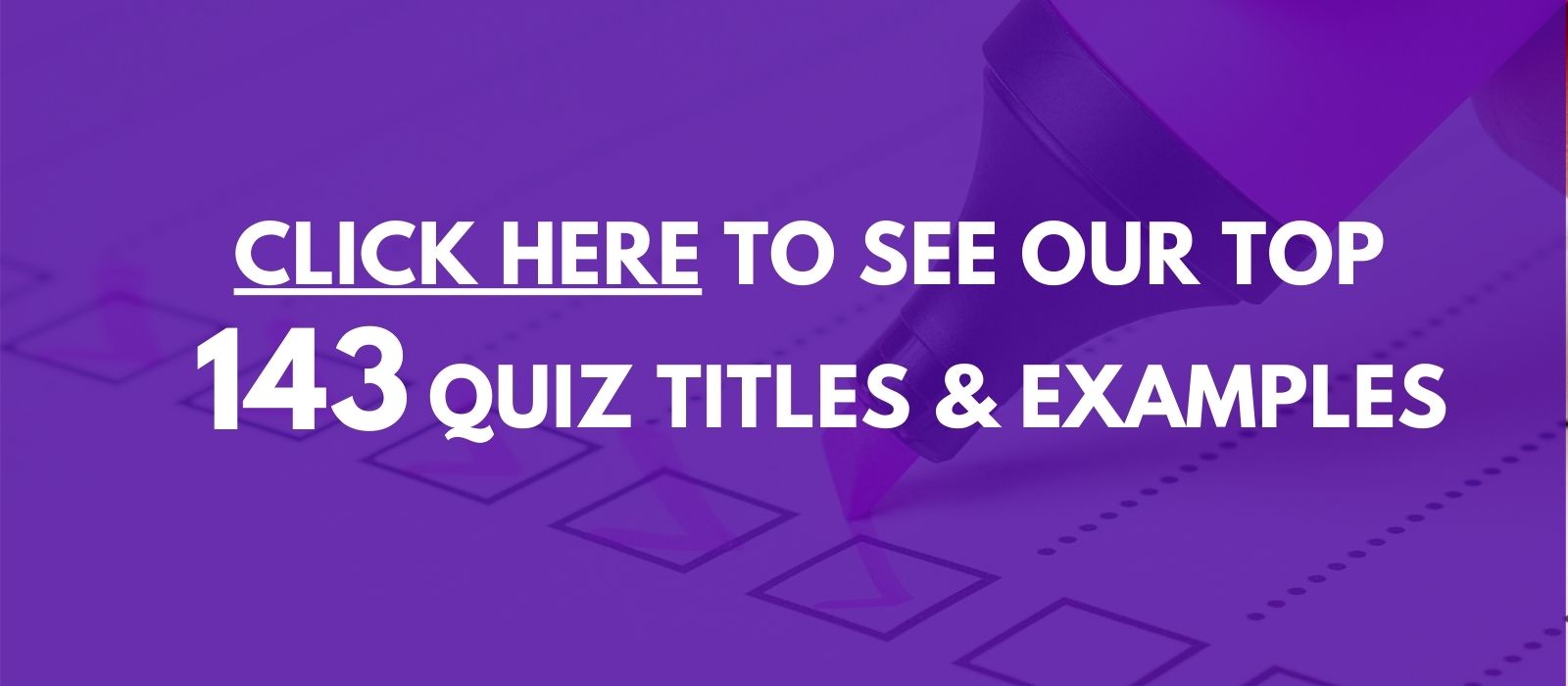 What about creating a personality test?
Creating an online quiz is one thing – what about tips for personality tests? Check out our blog post chock full of ideas and best practices.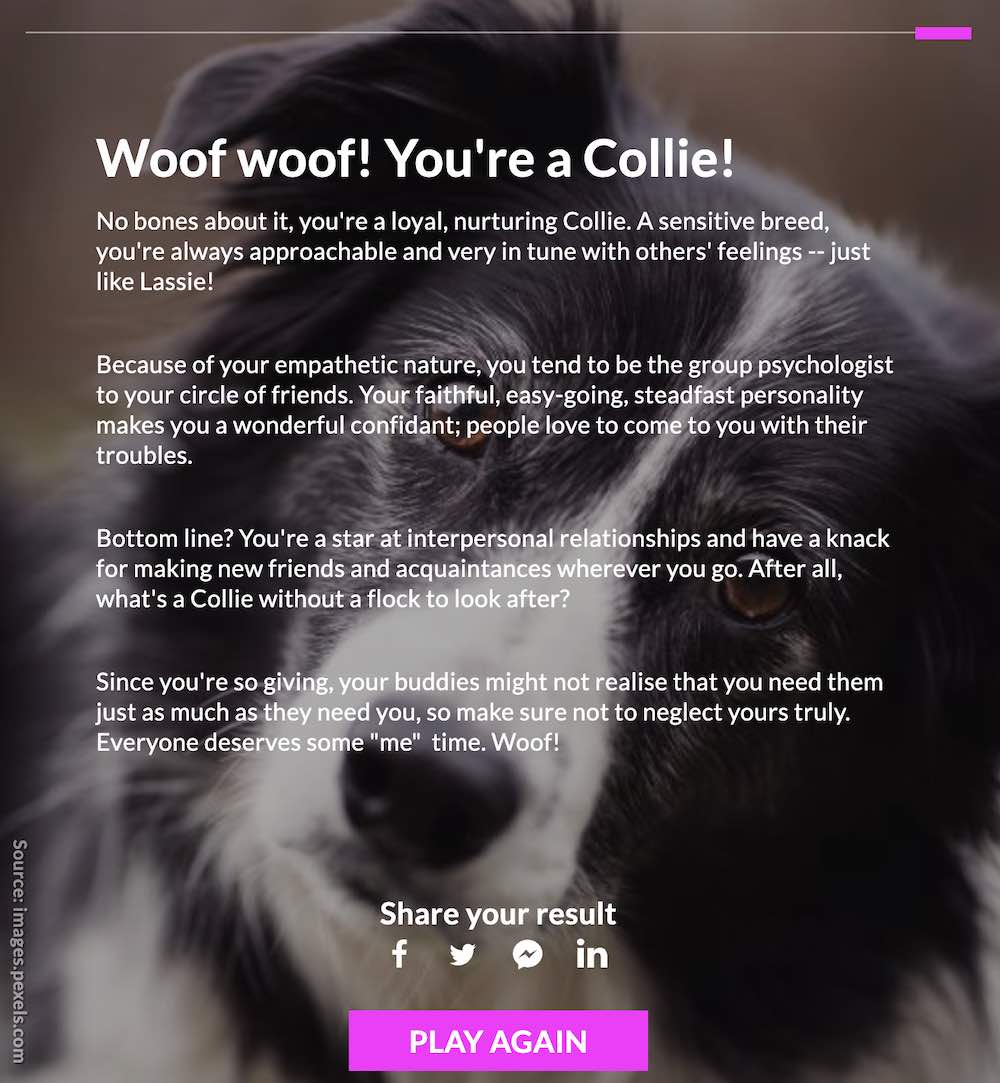 Any questions – ask us!
Have a question about writing an online quiz or quiz marketing in general?
Let us know at hello@riddle.com – we read and respond to every message!