2
min read
Updated: May 20, 2020 – we're introduced our 'multi-poll' to our quiz maker. The mult-poll is a much better, more flexible poll format that includes the 'rank your preferences' option from the ranked poll. Check it out!
Here's an example ranked poll using our multi-poll option:
******
Our community of users are amazing – constantly coming up with ideas for new features and quiz types. And we listen – about 90% of our new features come from user suggestions. Our new ranked poll is no different – it was born of a 'Hey Team Riddle, wouldn't it be great if…' support chat.
We move fast – our designers and developers got together, and two weeks later, our ranked poll was ready. Boom!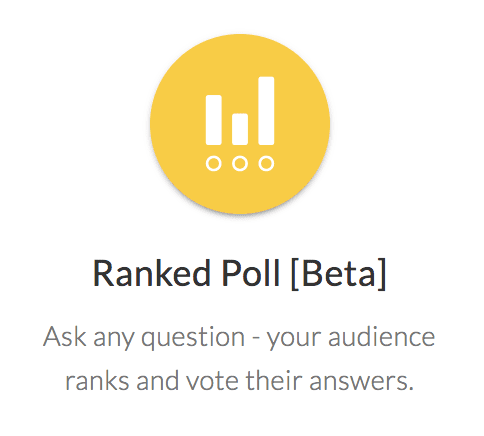 Ranked poll – overview
What's a ranked poll?
Combining the best features of our opinion poll and ranked lists, you'll present your audience with a number of options.
They can then rank them – arranging them in whatever order they think best.
All votes are then counted for your community-generated final ranking, with users' ranked choices converted to points and the highest overall score gets 1st place. (For example, in a poll with five choices, each 1st place vote counts 5pts, 2nd place 4pts, and so on.)
Ranked poll – example
Take a look at this homage to Star Wars we created to help settle the classic 'Wait – what IS the best Star Wars movie?' pub debate:
Hope you like this new quiz type – we're constantly adding new ways to engage and collect leads from your audience.
If we can help you get the most of this (or any of our quizzes), please just drop us a note at hello@riddle.com.
(And of course, if you have any ideas for new quiz types or features – we're always open to suggestions!)