2
min read
Every week, we love seeing how some of the biggest brand, teams, and publishers engage their audience with Riddle's quiz builder as part of their content marketing plans.
Here are a few of our favorites:
Quiz (NBA's Chicago Bulls): How well do you know your USA Basketball Olympics history?
Short yet effective, the Bulls saw 85% of all their page visitors engage with this five question quiz – with 1 in 4 entering their name and email for a chance to win tickets to a game. Not bad for 20 minutes' work!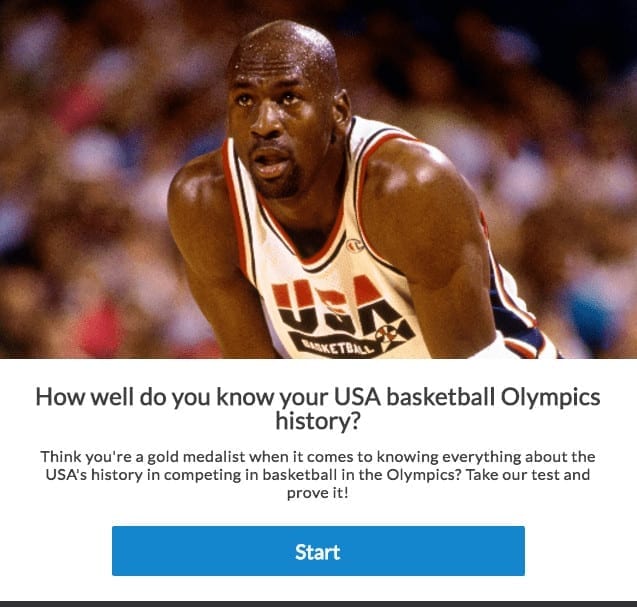 Personality test (Penguin / Random House): https://www.penguin.co.uk/articles/find-your-next-read/recommendations/2016/jul/where-will-you-travel-by-book/
The book publishers behind Roald Dahl and John Grisham used this personality test to suggest summer reads for their book fans. Extremely brand-conscious, they leveraged Riddle's custom CSS and font features to seamlessly match the quiz to their site – and chose an embed size 50% larger for a full-screen immersive experience.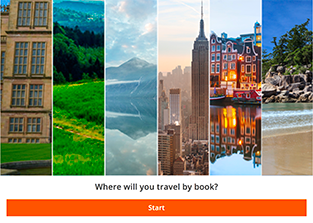 Ranked list (BBC Music): https://www.bbc.co.uk/music/articles/a9f9f717-dadb-451e-a9e8-d8393f611645
Combining a poll with a listicle – these are quick to create and powerful for getting your audience involved. BBC Music  created this ranked list (with built-in music videos) in about 15 minutes to get thousands of votes for their "What was the most annoying novelty song of all time?"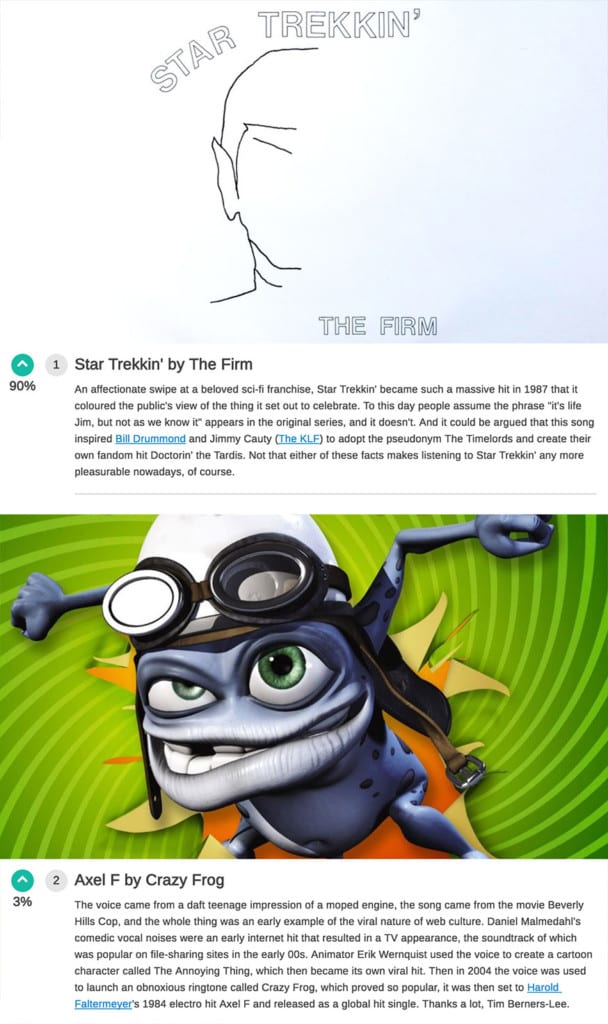 Reaction Poll (Creative Boom): http://www.creativeboom.com/resources/20-free-or-affordable-tools-to-help-money-saving-freelancers-run-a-lean-business/
The fast-growing graphic/visual arts blog Creative Boom loved our reaction polls to help boost their engagement metrics – they're visually impressive, while super easy to create.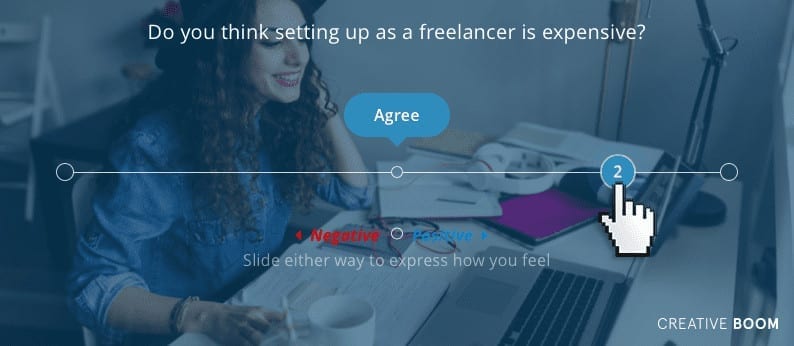 Poll (90min): http://www.90min.com/posts/3547345-manchester-united-hand-trial-to-free-agent-liandro-martis-amid-leicester-interest
Massive football publisher 90min frequently uses polls to get their audience's emotional response to an article – this example about Manchester United landing Liandro Martis got over 73,000 votes!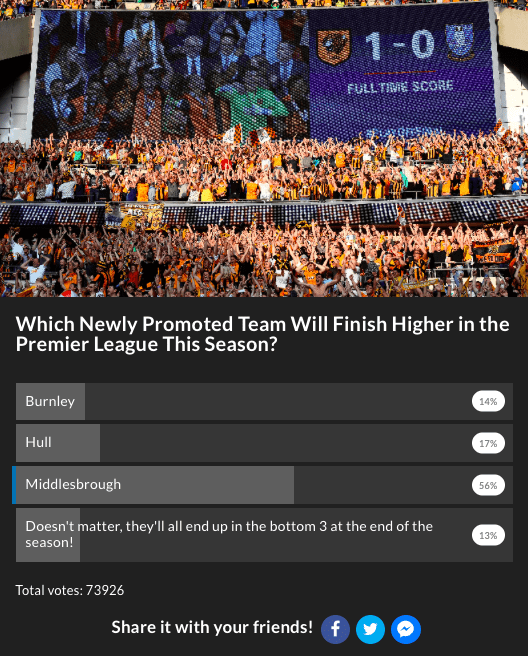 Survey (Planet Romeo): https://www.planetromeo.com/en/blog/the-have-your-say-survey/
Flexible to deploy and fun for users to take, long-running gay relationship site Planet Romeo use Riddle's surveys to ask their community for their feedback.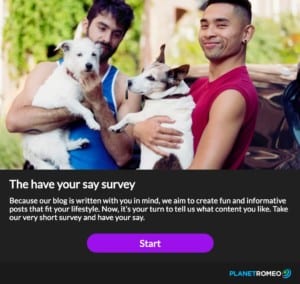 ---
Custom CSS Style Override (Penguin/Random House):
Riddle's CSS Style Override also makes it easy to seamlessly blend any Riddle you create to match the look and feel from your site, from button styling to borders and text formatting.
We loved how Premiereship soccer/football powerhouse Manchester City FC flawlessly embedded their 'Festive Face-off' poll on their site – it doesn't feel like a 3rd party widget at all, but something organic to their page.
Extra cool: Man City used this poll to boost their email marketing list, using Riddle's lead generation form as the contest entry form.
https://www.mancity.com/en/fans-and-community/fans/festive-face-off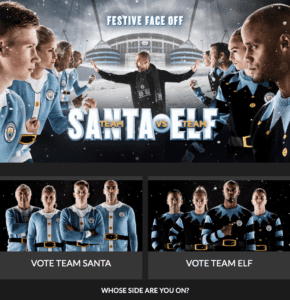 Custom iFrame (12UP):
Our 'Custom iFrame' feature is perfect for super-charging your content marketing campaigns. You can display your own sign up forms, landing pages, or even ads between the last question and the user's results.
Check out how sports publisher 12UP.com added their own 'Like us on Facebook' page to their poll: http://www.12up.com/posts/3601249-video-hot-mic-captures-announcer-s-horrible-comment-about-teenage-olympic-swimmer