2
min read
How do you produce epic content on your website? What do you need to make your content strategy work? It's not easy – you need to know what your readers want to read. Sounds obvious, right? But this requires a deep understanding of your audience.
Just creating epic content is never enough. Each article needs to resonate deeply with your audience, so that they engage with it, share it with friends, and ideally leave their email address so they can come back for more.
To create this kind of content, you need data – lots of data.
Data to help decide which of your pieces are truly useful
Data to find out who is reading you content (what age group, men or women, East Coast or West Coast)
Granted, there are loads of analytics tools out there that will help you get some of this information. For example, location is easy to get from Google Analytics, while share data can be collected with tools like Crowdbabble.
But how do you gather emotional data? Do you know if your readers like what you wrote? How can you get age and gender data without annoying your readers with constant survey pop ups that less that 1-2% of people even complete?"Knowing your audience is the starting point for any successful #contentmarketing initiative" – @neilpatel
(from Content Marketing Institute)
Perfect content strategy advice – in 60 seconds:
Add the new free Riddle Sentiment Widget to every one of your articles.
Through the widget, you can ask your readers if the article changed their opinion or how they feel about the topic you covered. Voting is quick, easy and visually appealing – with up to 40% of people participating.
It doesn't stop there.
Once a reader voted, we ask if they'd like to see how they compare with everyone else. To get to that data, they just need to provide their age and gender so that we can compare them to a relevant demographic.
This works well with human psychology. We all love to see how our opinions ranked against everyone else's, and lying about age and gender will render the comparison useless.
Once they enter their data, they will be rewarded with a visually appealing statistical overview.
Having engaged with your article AND given their opinion, each reader now feels personally connected to it – which leads to much higher share rates among their friends and social circles.
There you have it – by using the free Riddle sentiment widget, you can take your content marketing to a new level.
Our dashboard will give you immediate and holistic views about how your readers' reacted to each of your articles.
Analyse the data to tweak your content if needed to better suit your audience.
Prove the value of sponsored content on your site – go beyond providing clicks and shares by providing detailed reporting to your advertisers about your audience's emotional reaction to each of their posts.
Want to get started? Create a free account at riddle.com – using our widget is totally free all the way up to 5,000 views per month.
Have any questions? Just drop us a line at hello@riddle.com – we read and respond to everyone, often in under five minutes!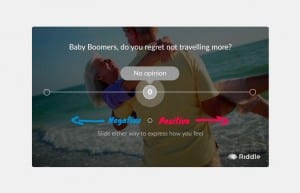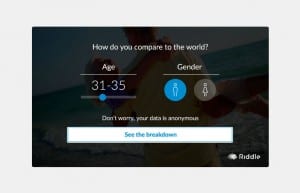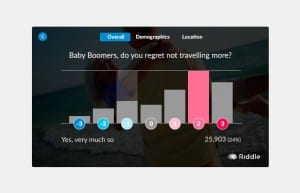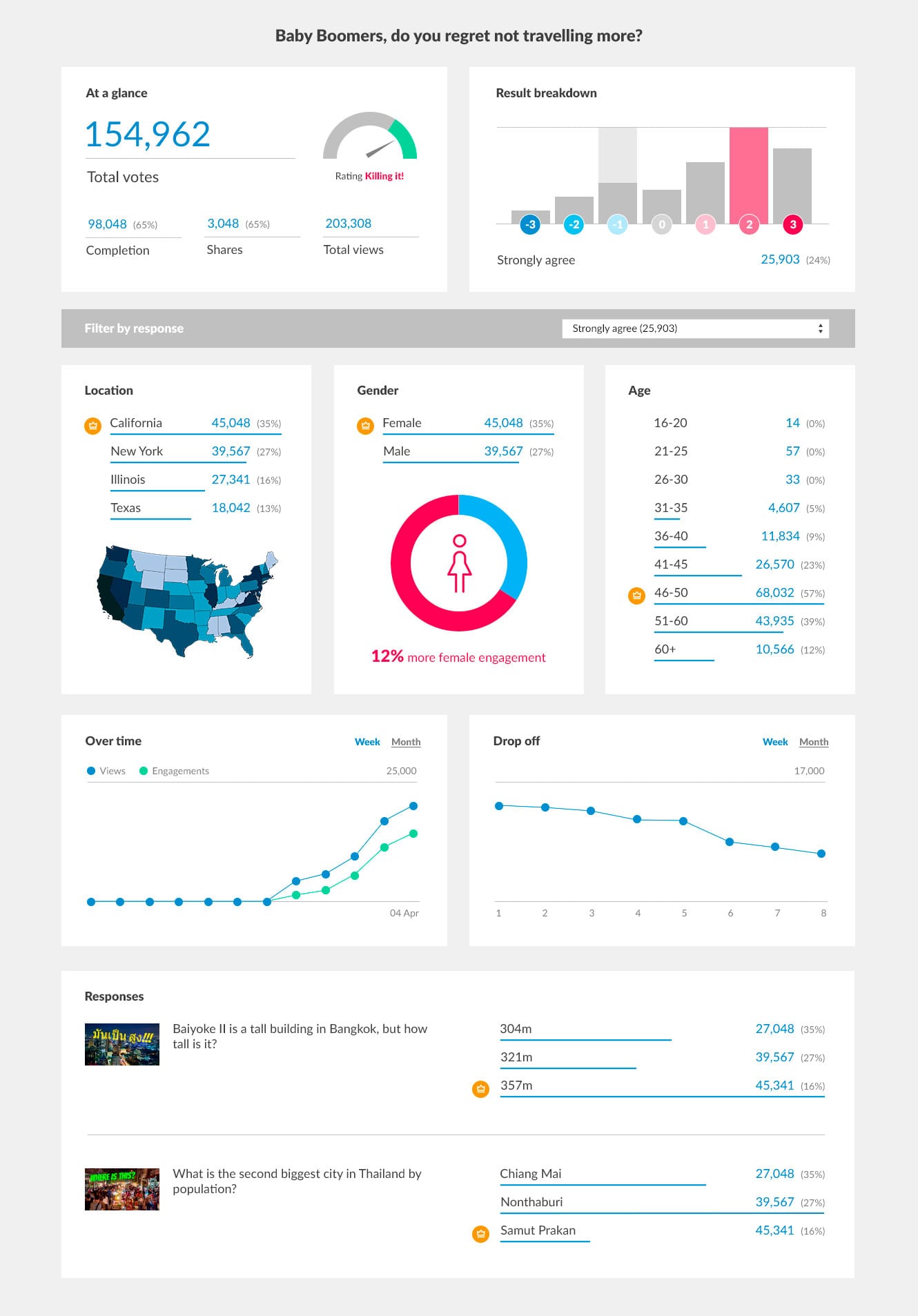 PGRpdiBjbGFzcz0icmlkZGxlX3RhcmdldCIgZGF0YS11cmw9Ii8vd3d3LnJpZGRsZS5jb20vYS82MzM0OSIgc3R5bGU9Im1hcmdpbjowIGF1dG87bWF4LXdpZHRoOjY0MHB4OyI+PGRpdiBzdHlsZT0iZGlzcGxheTpub25lIj48c2VjdGlvbj48aDI+RGlkIHlvdSBmaW5kIHRoaXMgZW1haWwgaGVscGZ1bD88L2gyPjwvc2VjdGlvbj48L2Rpdj48ZGl2IGNsYXNzPSJyaWQtbG9hZCIgc3R5bGU9ImJhY2tncm91bmQ6IzAwMCB1cmwoLy93d3cucmlkZGxlLmNvbS9hc3NldHMvaW1nL2xvYWRlci5naWYpIG5vLXJlcGVhdCBjZW50ZXIvMTAlO3BhZGRpbmctdG9wOjU2JTtib3JkZXItcmFkaXVzOjVweCI+PC9kaXY+PC9kaXY+PHNjcmlwdCBzcmM9Ii8vd3d3LnJpZGRsZS5jb20vZmlsZXMvanMvZW1iZWQuanMiPjwvc2NyaXB0Pg==