6
min read
Matched up in this week's quiz maker review are Quiz-maker vs Riddle. Read on – we'll examine each quiz creator to take a look how they stack up feature by feature – and for overall quiz lead generation and audience engagement.
Let's start at the top – why are quiz makers so effective for marketing?

Quizzes have been getting a lot of buzz for marketers over the past few years – they excel at getting your audience engaged, clicking, and sharing (AdWeek says quizzes are some of the most shared content online).
But equally, marketing gurus from Neil Patel to Larry Myler know that quizzes are excellent at lead generation – they turn passive readers into active participants with your site/product.
Quizzes and lead generation – a natural combination
Answering questions during a quiz feels comfortable and no-pressure. And best of all? Since each person is just taking a quiz to find out more about themselves; they don't view this as part of a 'sales process'.
Any good quiz maker will let you add a lead generation form between the users' questions and quiz results. Research has found this is a perfect spot for high opt-in rates.
Why?
Your audience is emotionally invested – and keen to see their results. Plus, after answering your quiz questions, they're also 'active' – psychologically ready to click yes to a well-timed offer, especially if it's connected to their quiz results.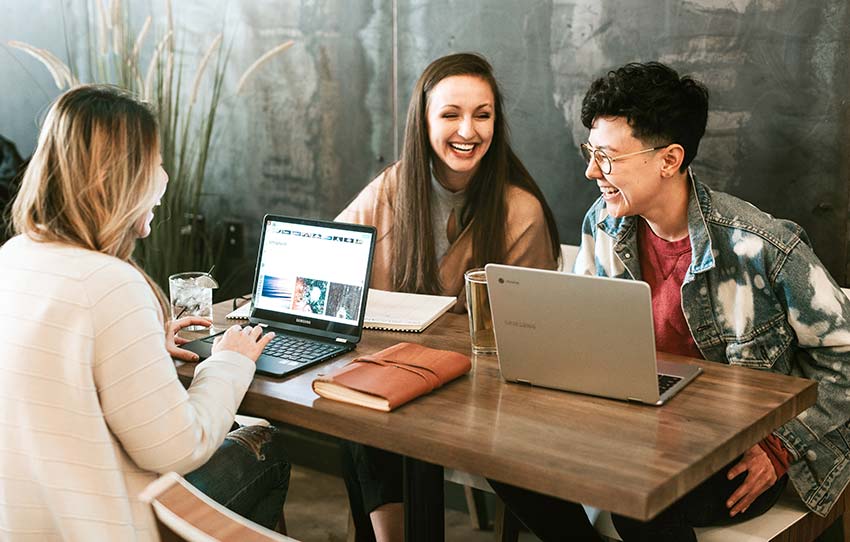 Quiz-maker vs Riddle – overview
Want the highlights of our Quiz-maker vs Riddle review? No problem – we know how busy marketers can be!
(But keep reading if you want a fuller, more in-depth comparison – covering over 40 quiz maker features.)
| Feature | Quiz-maker | Riddle | Comments |
| --- | --- | --- | --- |
| Pricing | $29, $119, $199 (monthly) | $29, $49, $199 a month | |
| How many types of quizzes? | 4 | 14 | |
| Create unlimited quizzes and engagements | No | Yes | Quiz-maker only offers unlimited responses on their top plan. |
| Easily embed on your website | Yes | Yes | |
| Fully responsive quizzes - look great on any device | Yes | Yes | |
| Create unlimited quizzes | Yes | Yes | |
| Collect unlimited leads | Yes* | Yes | Quiz-maker's $29 a month plan does not include lead generation. |
| Send leads to any email marketing tool | Yes* | Yes | Quiz-maker does not have a webhook option |
| Fully white-labelled - add your logo | Yes | Yes | |
| Add 'call to action' buttons | No | Yes | |
| Custom quiz redirects (to any URL) | Yes | Yes | |
| Upload your own font | No | Yes | |
| CSS editor | No | Yes | |
| Multi-user teams | Yes | Yes | |
| Saved your own style templates | Yes | Yes | |
| Insert your own video or banner ads | No | Yes | |
| GDPR-compliant | No | Yes | |
Okay – in the interests of transparency, we're obviously big fans of Riddle. After all, this review is posted on our blog, right?
Looking at Quiz-maker vs Riddle, they're both very strong quiz makers – and each has their own unique mix of capabilities and features.
Choosing the 'best' quiz maker isn't a one-size fits all recommendation. It comes down to deciding which features will meet your specific marketing goals.
Quiz engagement
Now, there are a number of quiz makers on the market to day – and each has their own philosophy when it comes to collecting emails, names, and other personal information.
Quiz lead generation is a big deal – with the rise of ad blockers (30% and climbing according to Social Media Today), 'traditional' banner ads are becoming less and less effective. Marketers are increasingly looking for 'native advertising' – with marketing placements integrated into content – to help get promote their products.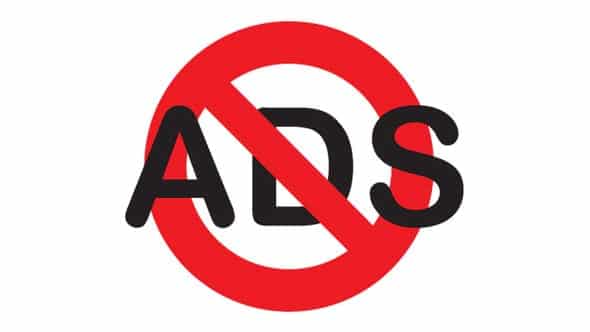 Quizzes are a great fit for this approach. People are inherently curious – and love discovering new things about themselves. That's how quizzes solve the hardest part – catching people's attention in this increasingly content and media-saturated world.
As a first step, creating your own compelling 3-5 minute quiz experience will get people engaged and clicking.
Quiz lead generation
Next? Add a built-in a lead generation form (and a compelling call to action), and you should see opt-in rates up to 20X from other lead generation options (far in excess of those intrusive newsletter pop ups you see on so many sites).
The best part? You don't have to choose between Quiz-maker vs Riddle. There are a range of good quiz makers out there (check out our other reviews here) – that will all allow you to collect and send each lead's information to your favorite marketing software (from Constant Contact to HubSpot).
Once you have all this rich customer data, you can then automatically send hyper-personalized follow up marketing messages to each lead – contextually based on their quiz results.
For example, if you ran a travel quiz around 'What city should be your next getaway?', you could send special offers and in-depth recommendations specific for each lead's dream city.
Quiz-maker – an overview
Quiz-maker was one of the earliest companies to work on providing easy to build, easy to embed quizzes.
They're a great story – founded by two friends in a garage in Sydney, Australia back in 2004.
Initially designed for education, a key Quiz-maker strength concerns their unique security features to ensure only the right people are taking your quiz. They've added things like placing a 'reCAPTCHA' before each quiz, advanced Fingerprinting, IP Tracking and VPN detection, and more.
If you're super security-conscious, and are worried about spam or quiz fraud – this could be a big selling point.
However, the downside of being such a long-standing quiz engine is that Quiz-maker hasn't evolved as quickly as others we've reviewed.
On the engagement side, they have a limited number of quiz and poll types – and the user interface looks a little 2014. The internet is continually evolving – and we've found audiences respond best to polished, modern quiz designs.
Here's how quizzes from Quiz-maker look in action:
This legacy architecture also carries over to the lead generation side of things.
Quiz-maker has basic lead forms – but not a great deal of customization options in terms of the number or type of fields.
For example, they provide name, email, and contact numbers – but not drop downs or radio buttons best suited to solicit lead feedback (e.g. "What is your marketing budget this year?").
Time and date pickers for demo calls or meeting appointments are also not included – nor are the hidden URL and text fields that are useful for identifying the traffic source of each lead (and optimize your ad spend accordingly).
Riddle – an overview
Our team at Riddle has followed a different strategy.
Looking at Quiz-maker vs Riddle, we've devoted our resources towards both the engagement and lead generation sides of our quiz maker. Riddle features a whopping 14 different types of interactive content.
Our portfolio goes far beyond the standard quiz and poll of most quiz makers – including unique content types such as our 'Tap and Find' and 'Order It' image-centered quizzes.
The advantages to your editorial/marketing teams? They'll have a wide range of creative tools in their arsenal – which allows the flexibility to craft content around any campaign goal. Check out these sample use cases:
If you're a real estate firm, ask your audience "What are the five worst things about buying a house?" with a ranked list.
Are you an agency – and want a sophisticated needs assessment from potential clients? Our branching logic interactive story could the ticket.
If you are debating between Quiz-maker vs Riddle, consider how our wider range of quiz types will prevent the 'quiz burnout' that comes from showing the same quiz type to your audience, over and over again.
Our mantra? Keep quizzes fresh and interesting – for best results.
If you're gathering leads, we designed a drag/drop form builder – giving you complete flexibility when you create your forms.
We have also added 16 types of lead fields – that you can customize; everything from fonts to layout and backgrounds.
Most importantly, quiz lead generation is only as good if you can send data to your favorite marketing or email CRM. We let you connect to over 1400 different software tools (including SalesForce, Infusionsoft, and far too many to list) – with no coding needed.
With no need for developers – we let you get started collecting leads right away.
Our team at Riddle also knows that every brand and site is different – so we're passionate about giving you control across every facet of our quiz maker.
The result? Dozens and dozens of customization options – from text strings, button styles, layouts and more. you can use things like our CSS editor, uploading your own fonts, and setting colors to seamlessly blend your quiz into your site's look and feel.
Quiz-maker vs Riddle – detailed feature list
As we mentioned at the top, each of these two quiz makers are effective and flexible marketing software. For a more granular look, we created this detailed breakdown of Quiz-maker vs Riddle:
| Feature | Quiz-maker | Riddle | Comments |
| --- | --- | --- | --- |
| ★★★★★ customer service | No | Yes | Quiz-maker: no support chat or phone support |
| Scored quizzes (with right/wrong answers) | Yes | Yes | |
| Personality tests (each result based on all answers) | Yes | Yes | |
| Standalone lead generation form | No | Yes | |
| Four types of polls | No | Yes | Quiz-maker: only one type of poll |
| Surveys (with data export) | Yes | Yes | |
| Social stories (where quiz meets blog post) | No | Yes | |
| Social sharing (Facebook, Twitter, WhatsApp, LinkedIn) | Yes* | Yes | Quiz-maker: no WhatsApp or Messenger |
| Conditional logic | Yes | Yes | |
| Multilingual | Yes* | Yes | |
| Quiz layouts: multiple layouts | No | Yes | |
| Single and multiple correct answers | Yes | Yes | |
| Free text responses | Yes | Yes | |
| Both 'as you go' or at end of quiz scoring modes | Yes | Yes | |
| Correct/incorrect answer explanations | Yes | Yes | |
| Custom 'correct/wrong' messages and other quiz text fields | Yes | Yes | |
| Random question and answer order | Yes | Yes | |
| Rich text formatting: include links, lists and emojis | Yes | Yes | |
| Hide vote totals | No | Yes | |
| Automatically close polls (by date/time) | Yes | Yes | |
| Unroll quizzes - display all ?'s at once | No | Yes | |
| Show multiple personality results (X% for #1, Y% for #2, etc.) | No | Yes | |
| Quiz statistics - track starts, completes, leads, shares | Yes | Yes | |
| Detailed quiz stats - by question and results | Yes | Yes | |
| Optimize quizzes using 'engagement graph' | No | Yes | |
| Add multimedia | Yes* | Yes | Quiz-maker: all manual uploads - no media integrations like YouTube, Pexels, Twitter, or Giphy |
| Timed quizzes | Yes | Yes | |
| Upload your own images | Yes | Yes | |
| Google image search | No | Yes | |
| Classy stock photo library | No | Yes | |
| Giphy - search/use animated GIFs | No | Yes | |
| Twitter - embed any tweet | No | Yes | |
| Facebook - add images | No | Yes | |
| Instagram - add images | No | Yes | |
| Sound files | Yes | Yes | |
| YouTube videos & set start/end points | No | Yes | |
| In-tool image editing (crop, filters, text) | No | Yes | |
| 16 types of lead fields | No | Yes | |
| Optional or mandatory forms | Yes | Yes | |
| Connect to any marketing tool (on all plans) | No | Yes | |
| Connect to any data system with webhook (all plans) | No | Yes | |
| Send leads to Google Documents | Yes | Yes | |
| Import your own forms | No | Yes | |
| Display your videos or ads | No | Yes | |
| Full creative control - all paid plans | Yes* | Yes | Quiz-maker: limited customization options |
| Select background patterns | Yes | Yes | |
| Accessibility features (hearing/vision-impaired) | No | Yes | |
| Customize social text | Yes | Yes | |
| Add your own branding | Yes | Yes | |
| CSS editor - full control over your quiz styling | No | Yes | |
| Team templates - save/apply your own style combinations | Yes | Yes | |
| Wordpress plug-in | No | Yes | |
| Google AMP support | No | Yes | |
| Drupal plug-in | No | Yes | |
| Customize embed width | Yes | Yes | |
| Lazy loading images | No | Yes | |
| Include quiz text to enhance your SEO | No | Yes | |
| PDF reports of quiz statistics | No | Yes | |
| Refresh ads on quiz page | No | Yes | |
| Doubleclick and other pixel support | No | Yes | |
| Facebook pixel support | No | Yes | |
| Google Tag Manager | No | Yes | |
| Display your banner ads below your quiz | No | Yes | |
| Place your own video ads | No | Yes | |
| Multi-user team features | Yes | Yes | |
Quiz-maker vs Riddle – summary
Whew – this was a bit long-winded of a comparison for Quiz-maker vs. Riddle. Congratulations on making it this far!
Wrapping things up, we're often asked – "Which quiz maker is 'the best'?"
That's a difficult question – the answer depends entirely on your particular marketing needs.
To sum up, Quiz-maker has a very solid track record since starting back in 2004. They created a wide feature set, with unique emphasis around quiz and poll security – but their quiz designs and types as well as lead generation options are bit more limited.
At Riddle, we believe that customization and variety are the keys for today's quiz marketers. You can see this with our 14 types of quizzes, 16 lead generation fields, and easy connectivity to 1400 marketing software – with no coding necessary.
Add in near-total customization options with CSS, your fonts, and more – and we think you've got a very flexible toolkit to engage and collect leads from your audience.
This blog post is a good place to start – but as a next step, we suggest using both platforms' free trials to try out and compare Quiz-maker vs Riddle.
And hey – please just give us a shout via support chat or at hello@riddle.com if we can answer any questions about Riddle (or quiz makers in general).
Our team has over 25 years quiz experience – and even wrote a book "QuizMaster: Growth hack your marketing through quizzes and personality tests" (available on Amazon or as a free pdf).