8
min read
Welcome – we're going to break down why serious quiz marketers looking for quiz maker alternatives to TryInteract, focusing on their quiz and interactive content formats, features, and data privacy.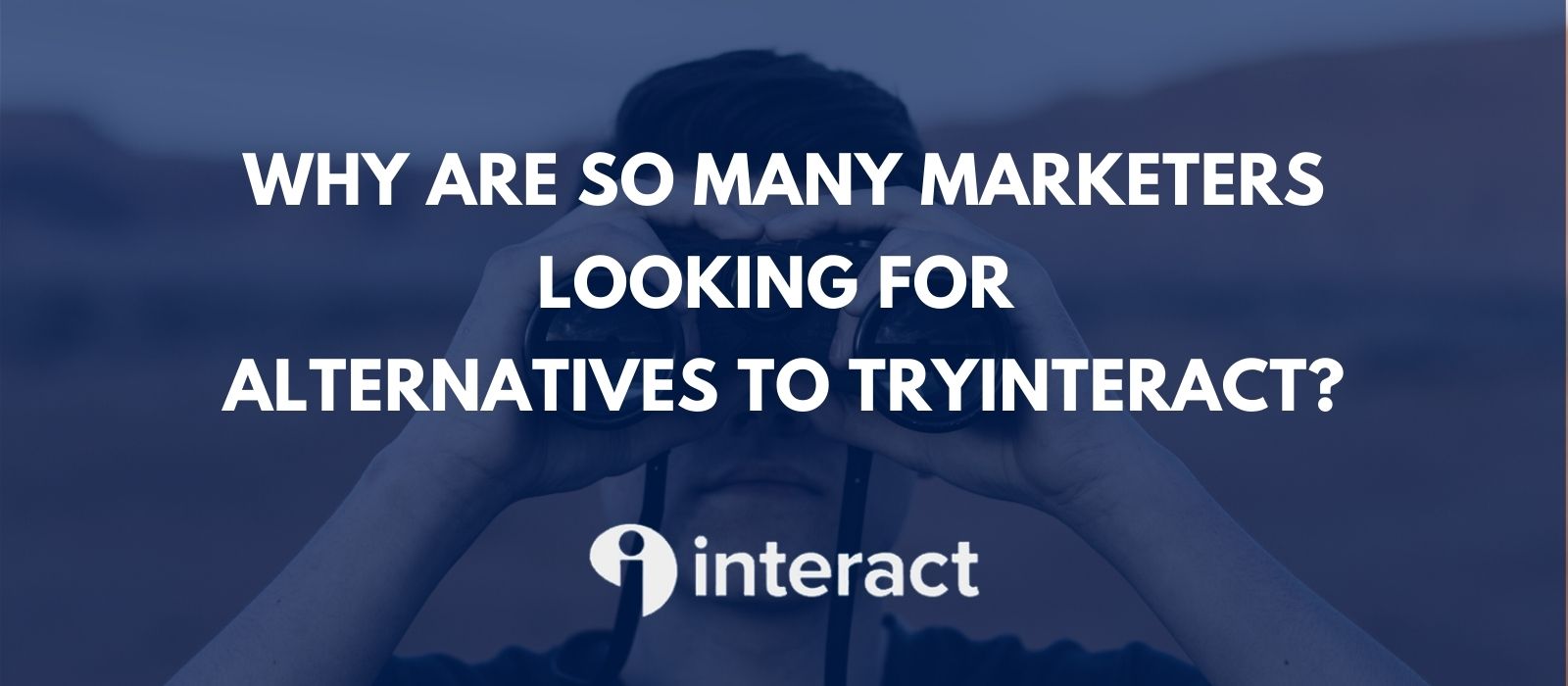 TryInteract (also known as Interact Quiz Maker or Try Interact) has been one of the major players in the online quiz maker space since they launched way back in 2013. They were one of the first to make it easy to create a quiz for audience engagement or growing your email marketing list.
But these days, marketers are looking for quiz builder software that offers a wider selection of quiz formats and a stronger focus on GDPR-compliance and data privacy. We've seen a big spike in searches for alternatives to TryInteract.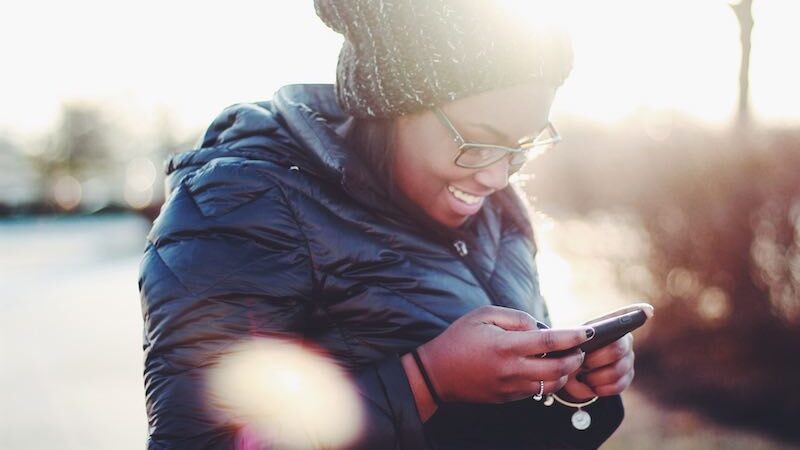 So, read on.
We'll explain why this shift is happening – plus make the case why Riddle's online quiz builder is a better option than TryInteract for many quiz marketers.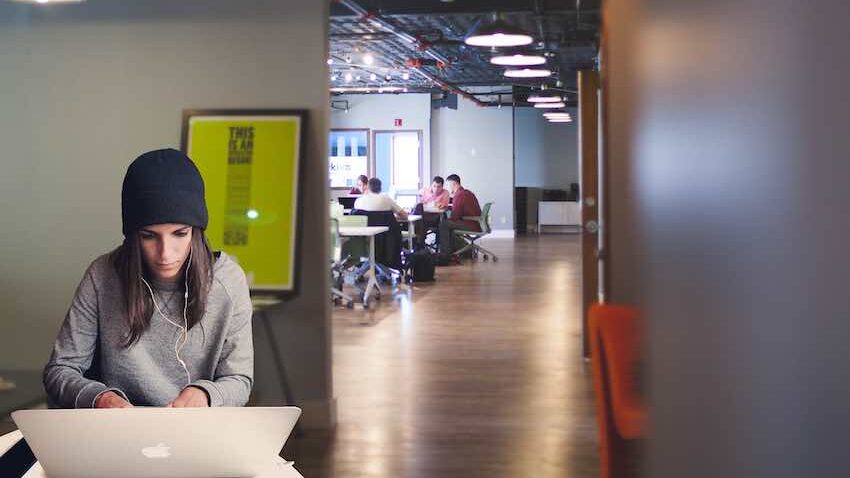 Don't worry. Even though it's our blog, we'll keep this impartial as we go through key areas, feature by feature, to help you determine if Riddle is the right quiz creator for you.
Right, let's give some context.
TryInteract was founded in 2013 – in fact, they launched a year earlier than our team at Riddle.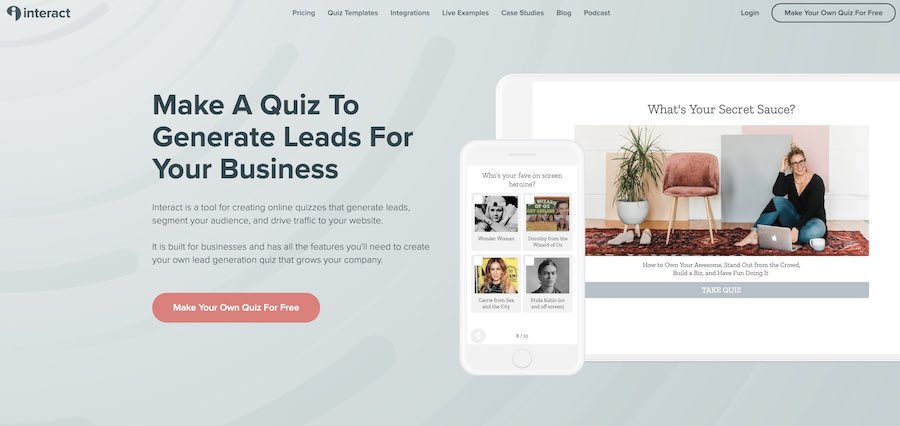 They've built a name for themselves with their online quiz creator software, particularly for their excellent range of data connections options.
(Want to dive deeper? You can read our in-depth TryInteract quiz maker review – including a detailed feature comparison, covering 50 key quiz maker capabilities.)
Why are people seeking alternatives to TryInteract?
Let's start with the highlights…
TryInteract is a powerful online quiz builder. Their team has made a decision to target smaller businesses that only need a limited range of limited interactive content formats.
TryInteract currently only offers fairly basic quiz, poll, giveaway, and personality test (or 'assessment quiz') types. (If you're keeping score, Riddle provides a total of 15 different types of quizzes, personality tests, polls, and other formats.)
TryInteract has focused on adding more and more ways to send data from their quizzes to other marketing software to power email marketing campaigns – Instead of building a broader range of quiz types.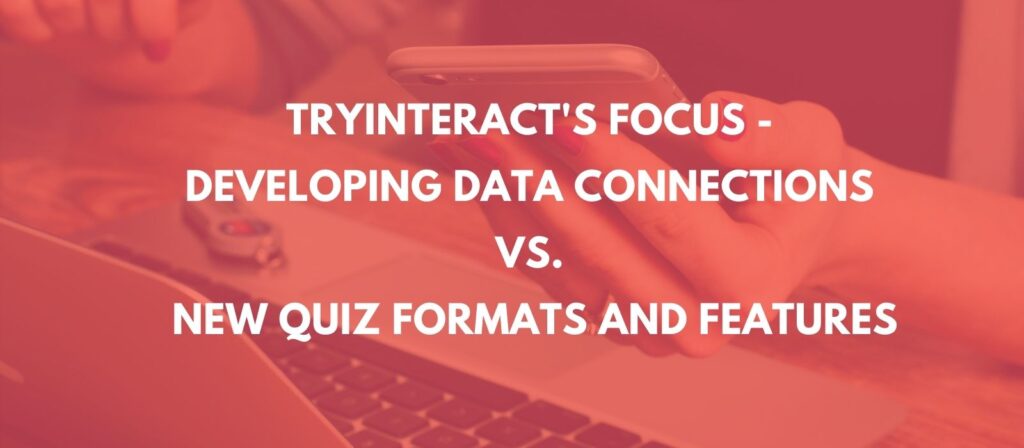 And we have to say – hats off to them.
TryInteract does a fantastic job – at the time of this post, they have 19 native integrations to choose from, including:
AWeber
Drip
GetResponse
Klaviyo
Mailchimp
Mailerlite
Maropost
Hubspot
Sendgrid
Simplero
Thinkific
Why should you look for alternatives to TryInteract?
Now for the downsides of using TryInteract's online quiz creator.
Recently, we've seen lots of folks making comments on social media or in marketing forums about their users who are now searching for alternatives to TryInteract.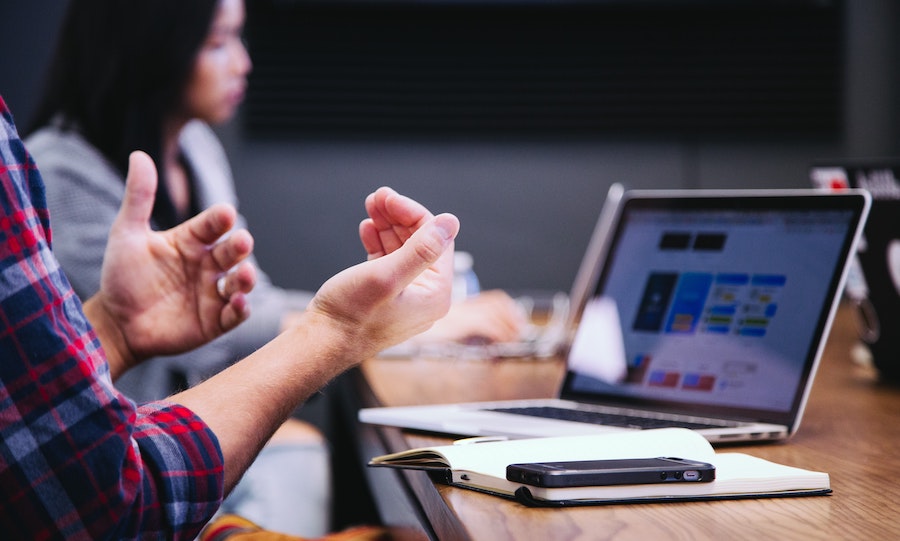 Their concerns were grouped around these three topics:
Limited types of quizzes – TryInteract only offers a small number of quiz formats (4) – including quizzes, polls, and a couple of other options. This is good for basic use cases, but using the same type of quiz over and over again leads to diminishing returns. A wider variety of quiz types lets you mix things up, delivering fresh content to engage your audience.

Data privacy – TryInteract does not comply with the newest global data privacy rules, such as the EU's GDPR and California's CCPA. They add cookies and trackers without letting quiz takers opt-out, store personal data (such as a user's email address) in the US, and more.

That's become a deal-breaker for modern marketers.
Using a non-compliant quiz maker to collect data exposes your organization to significant financial liability.
Amazon was recently fined $887 million for GDPR violations – the E.U. is definitely not messing around.

English-only quiz maker – We were seriously taken aback by this. TryInteract has made their quiz creator tools are only available in English, which significantly limits their ease of use by international marketers.

With Riddle, you can create content for your audience in 67 languages (and counting) – including characters (Korean or Chinese, for example) and right to left languages such as Hebrew or Arabic.
Our online quiz creator is available in German, Spanish, and French.
TryInteract: types of quizzes
We've already mentioned that TryInteract supports only a few quiz formats. And many of them appear to be poorly thought-out, lacking key features required by marketers.
Let's get started.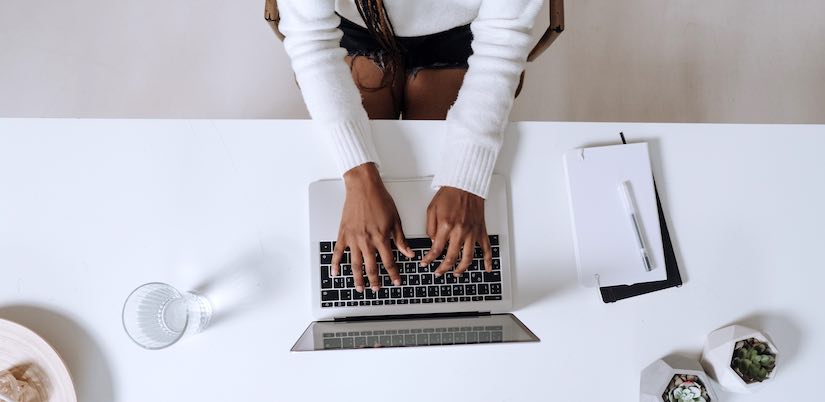 TryInteract's quiz
The quiz format is TryInteract's best module – but it's also seriously confusing, even to our team of quiz experts.
You can choose from three different quiz 'flavors' – within one quiz format.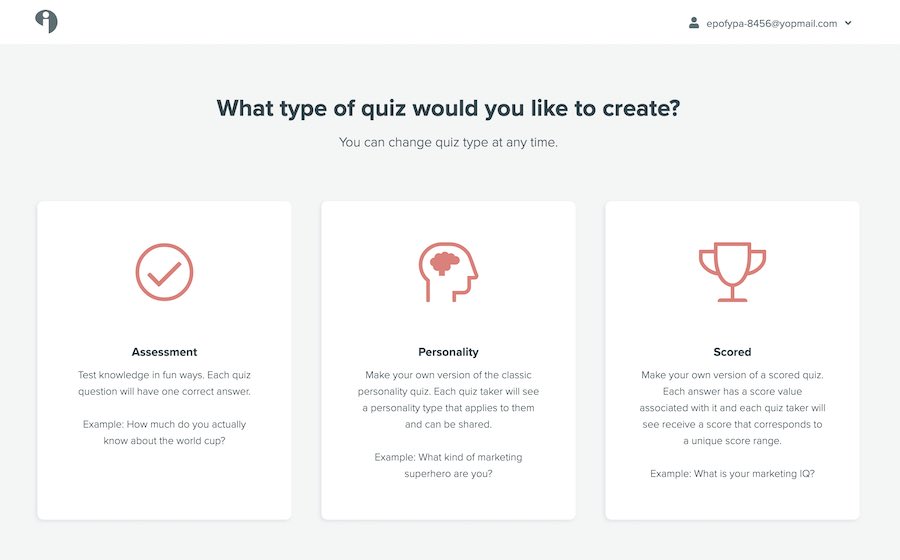 What type of quiz should you pick?
The differences aren't that profound – and once you figure out which meets your needs, you can start creating.
However, TryInteract lacks some crucial features that we've seen in practically every other online quiz builder.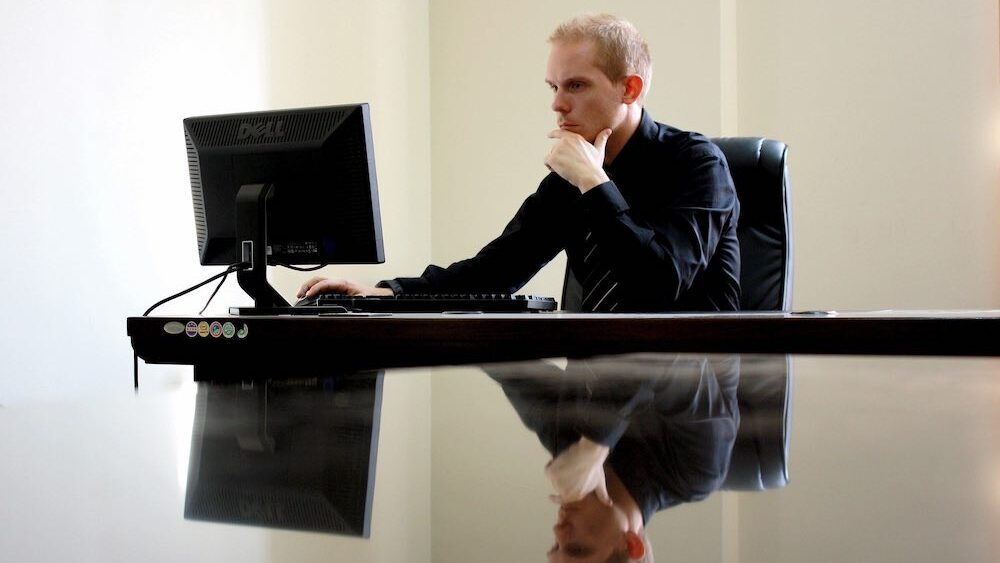 For example, in their 'assessment' quiz mode, you can't set the breakdown thresholds for different quiz outcomes.
Instead, TryInteract merely distributes scores evenly, divided by the number of possible outcomes.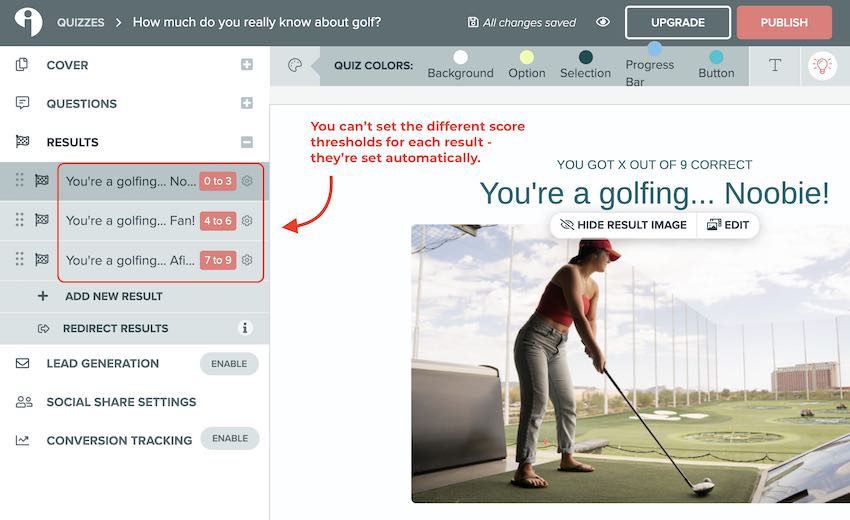 Let's use this golfing quiz to illustrate this. We have three results (Noobie, Fan, Aficionado) and nine questions.
TryInteract automatically sets the breakdown at:
Up to 3 points = result #1 (Noobie!)
4 to 6 points = result #2 (Fan)
7 to 9 points = result #3 (Aficionado)
You have no flexibility here.
For example, you can't change the result breakdowns to:
Up to 6 points = result #1
7 to 8 points = result #2
9 points (100%) = result #3
This sort of trivia quiz is a common use case for quizzes by marketers.
For example, it works really well with quiz contests, where you want only people who get 100% correct to be entered to win. Safety and training quizzes are another area – you can set a pass/fail threshold based on quiz takers' overall results.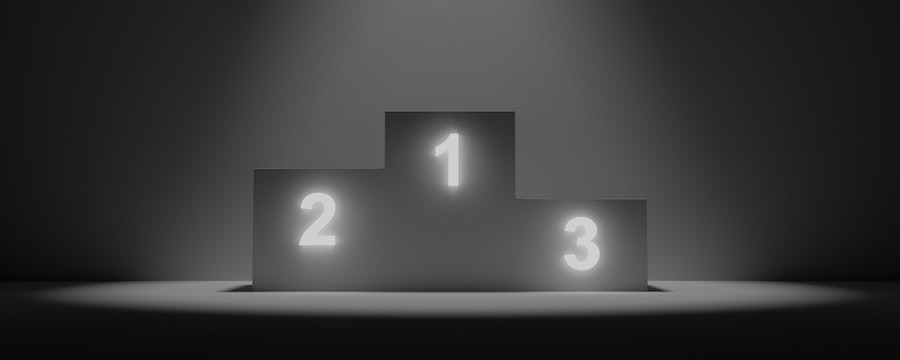 That's just the start.
We found a bunch of other missing features from their online quiz maker module. Too many to list here in this post about alternatives to Tryinteract – but you can read more in our in-depth review of TryInteract.
Personality test from TryInteract
This is the most common quiz format used by marketers – it gives an overall result based on all the users' answers, and supports text or basic image answers.
A personality quiz (called 'assessment quiz' by TryInteract) is perfect for a complex analysis around every quiz taker's responses.
Some classic use cases for this type of quiz include:
'What type of <subject> are you?'
Health assessments ('Are you depressed… or just tired?')
Recommending products or services ('What electric car should you buy?')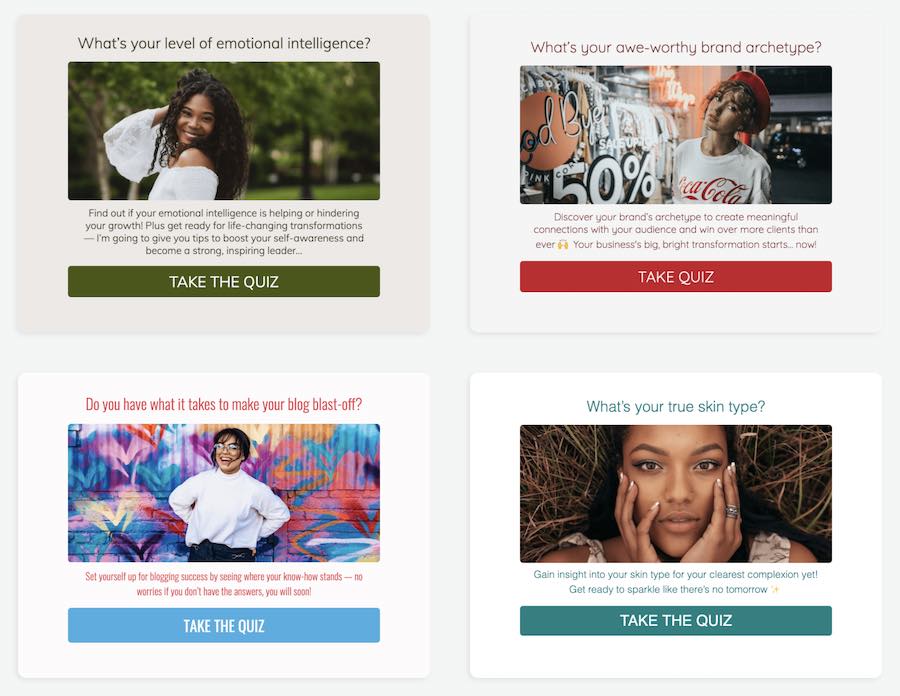 (A quick side note… we're big fans of TryInteract's template selection – they offer hundreds of basic quiz templates to help get you started.)
However, the scoring options for TryInteract's personality test are relatively basic — there is no sliding scale to assign various responses different "weights" when allocating scores.
It's a very straightforward, all-or-nothing procedure – there's no way to allow for life's many shades of grey with this simple linear setup.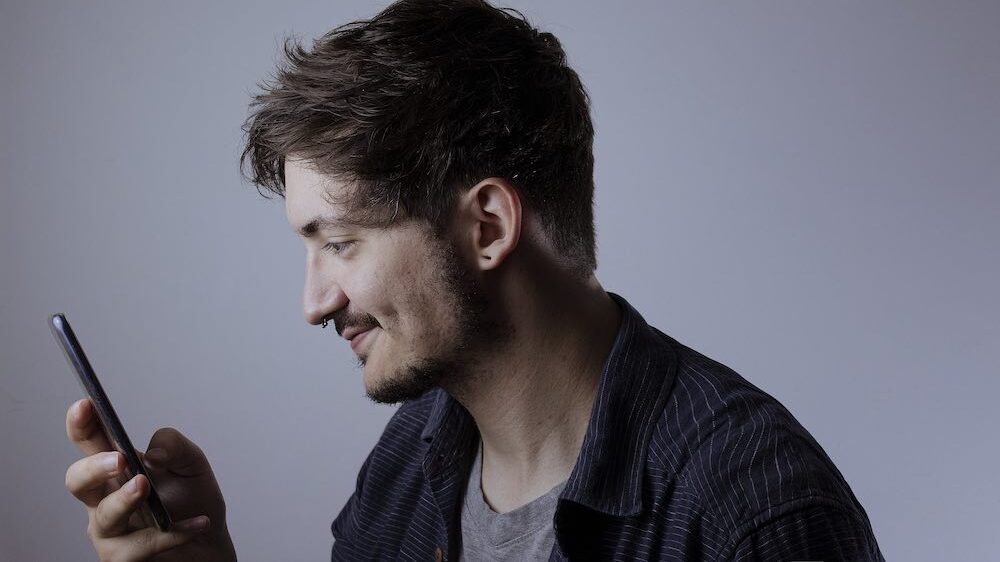 Consider the following scenario: "You arrive at a wedding reception and you don't know anybody— what do you do?"
There are three possible personality types: extrovert, introvert, or balanced.
Let's suppose a user answered, "Jump right in and mingle – even if you're a bit nervous".
TryInteract would only let you apply to equally to both 'extrovert' and 'introvert' results – even though they mean very different things.

Because of this lack of flexibility, TryInteract is best suited for only simple use cases — and beginner quiz marketers.
Riddle's different – we use a sliding scale so you can assign a weighting for each answer to your various result types.
Using our personality test, you might award 20 points for "extrovert" and 6 points for "balanced."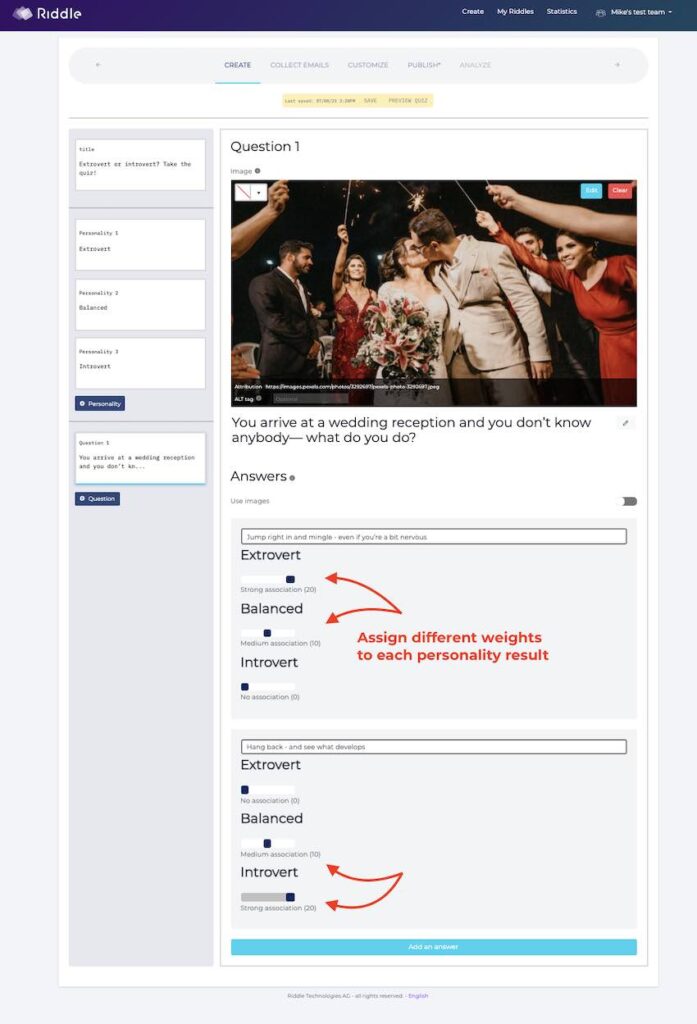 Poll and giveaway formats
We're not great fans of these two content types by TryInteract either. They appear to be proof-of-concept models rather than customer-ready formats.
Let's take the giveaway, to start. It sounds like a great concept – give people something in return for giving their details.
However, TryInteract essentially made the giveaway to be a simple form with a timer vs. a more interactive, engaging experience.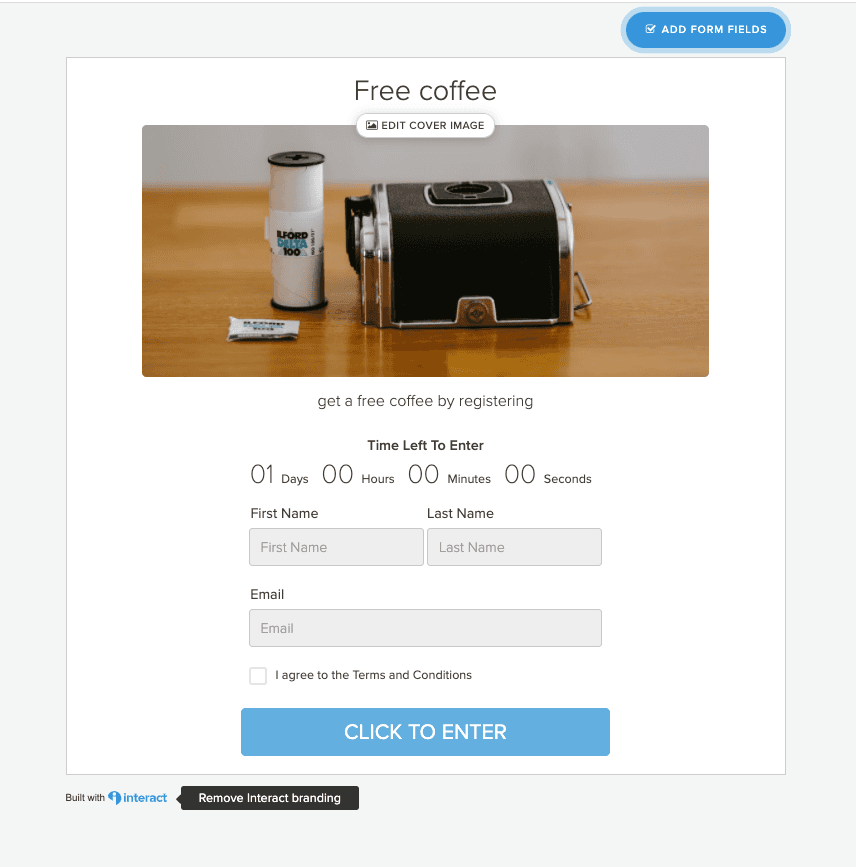 It's not very original, and it's compounded by their decision to make the timer a mandatory feature.
Don't get us wrong, we like countdown timers – they add a sense of urgency. But there is an equal number of use cases where marketers would prefer the form by itself – sans timer.
TryInteract's poll is also fairly rudimentary. You can choose from a grid or list polls – but you can only ask a single question.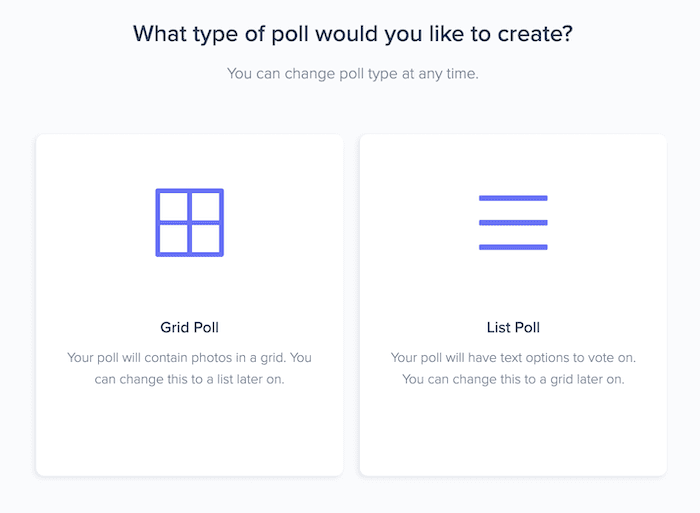 That's probably good enough for basic use cases, but for any sort of more involved poll or survey effort, you'll want to use a different quiz creator.
By comparison, Riddle offers six types of surveys and polls – including our multi-poll, where you can ask unlimited questions using different formats (rank your choices, pick your favorite, or pick your top X out of Y options) in one go.
(Just sayin'…)
Want to dive deeper? You can read more about these different formats in our full TryInteract review.
TryInteract: data privacy and the EU's GDPR
We've already mentioned this as a core reason folks are looking at alternatives to TryInteract.
To be blunt, TryInteract's approach to privacy and data protection has some serious flaws.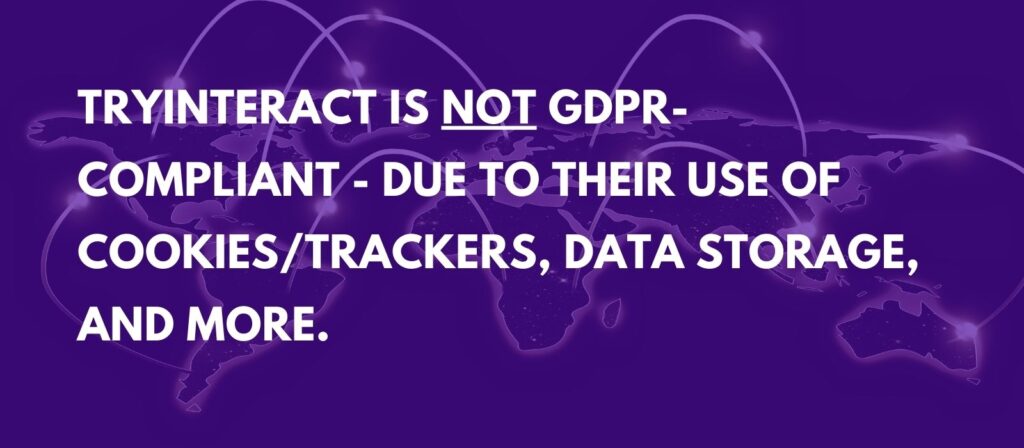 And this means you're at risk for violating global privacy regulations such as the EU's GDPR, Canada's PIPEDA, and California's CCPA.
Sneaky scripts and trackers — TryInteract loads a variety of tracking scripts and cookies with your embedded quizzes on your site. These load with your quiz and track your users' personal information – without allowing them to opt-out.

For example, TryInteract includes trackers from Typekit.net and one script from their analytics software (init.js).

NOT

GDPR-compliant – beyond the trackers and cookie violations, TryInteract also stores quiz takers' personal data with American cloud storage companies like AWS and Google.

That's not legal – EU courts have ruled that the EU/US Privacy Shield that previously allowed this is no longer valid. You're opening your company up to significant fines of 4% of revenue or 10 million euros (whichever is greater). Ouch.

We tested this out – and created a survey on TryInteract from the UK. It was served Amazon's AWS servers in the United States, which violates the GDPR.

No data processing agreement – TryInteract does not provide a DPA (data processing agreement), which is a critical requirement under the GDPR.
No opt-outs for tracking – their Facebook pixel feature does not let you quiz takers the option to opt-out of being monitored, making it non-compliant.
Why pick Riddle over TryInteract?
Well…. first off, the quiz experts at Quiz-Maker-Review think highly of Riddle – they awarded us their "Editor's Choice" award in 2021.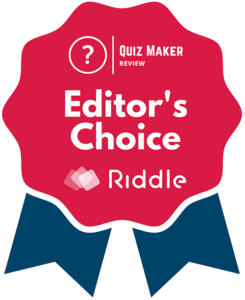 But here's a quick rundown of why you might want to add us to your alternatives to TryInteract.
Lots (and lots) of quiz formats – Riddle has the most personality quizzes, polls, and other interactive formats of any quiz maker tool we've seen. We're winning the format battle:

15 formats for Riddle – 4 for TryInteract

.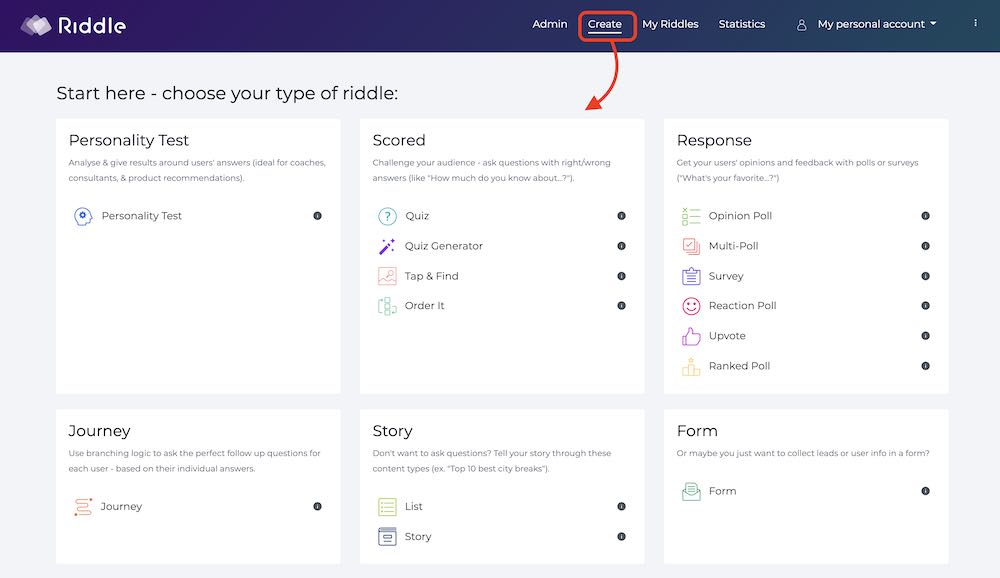 No usage limits or caps (all plans) – we're proud that Riddle is the only online quiz builder that enables absolutely unlimited usage across all plans. Simply choose the options you want, and you'll get limitless quiz submissions, leads, and full quiz creation per month.
Add images, videos, audio, & GIFs – the most effective quizzes are multimedia experiences for users. Our team has made it easy to find and add images, video, audio, or GIFs – all from within our quiz maker.

You can upload video (MP4, Vimeo, YouTube), audio (MP3), and animated GIFs (Giphy), as well as image tools including Google and Pexels.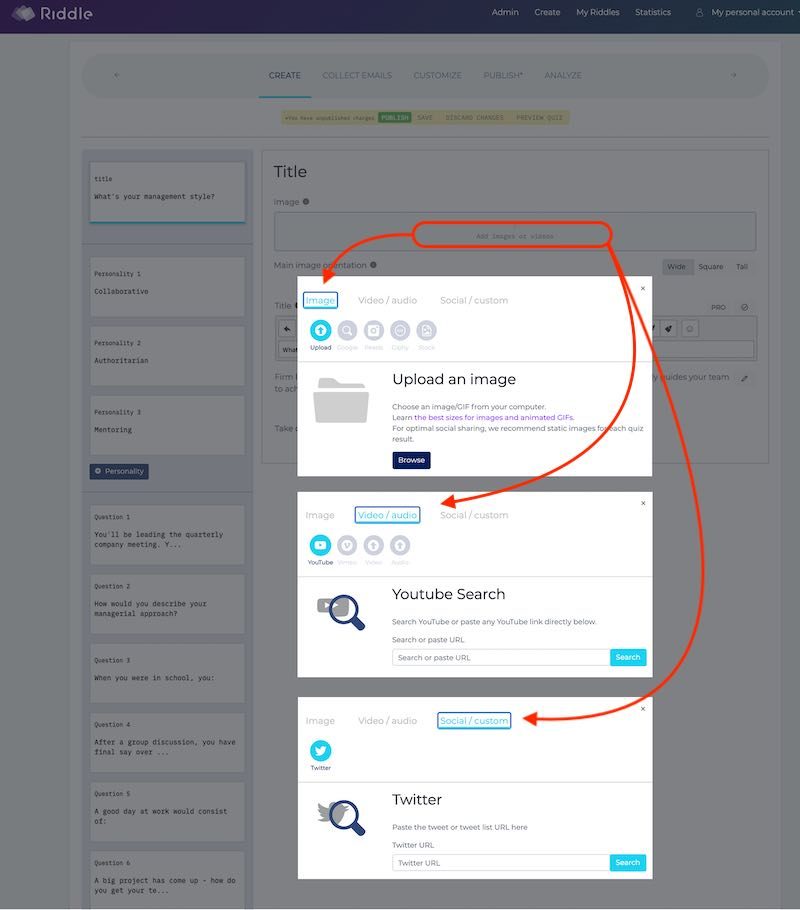 67 languages supported – Our team is EU-based, so supporting multiple languages is in our blood. We mentioned this earlier – you can create a quiz in 67 languages, including right-to-left languages like Arabic and Hebrew, as well as characters (e.g. Japanese or Chinese).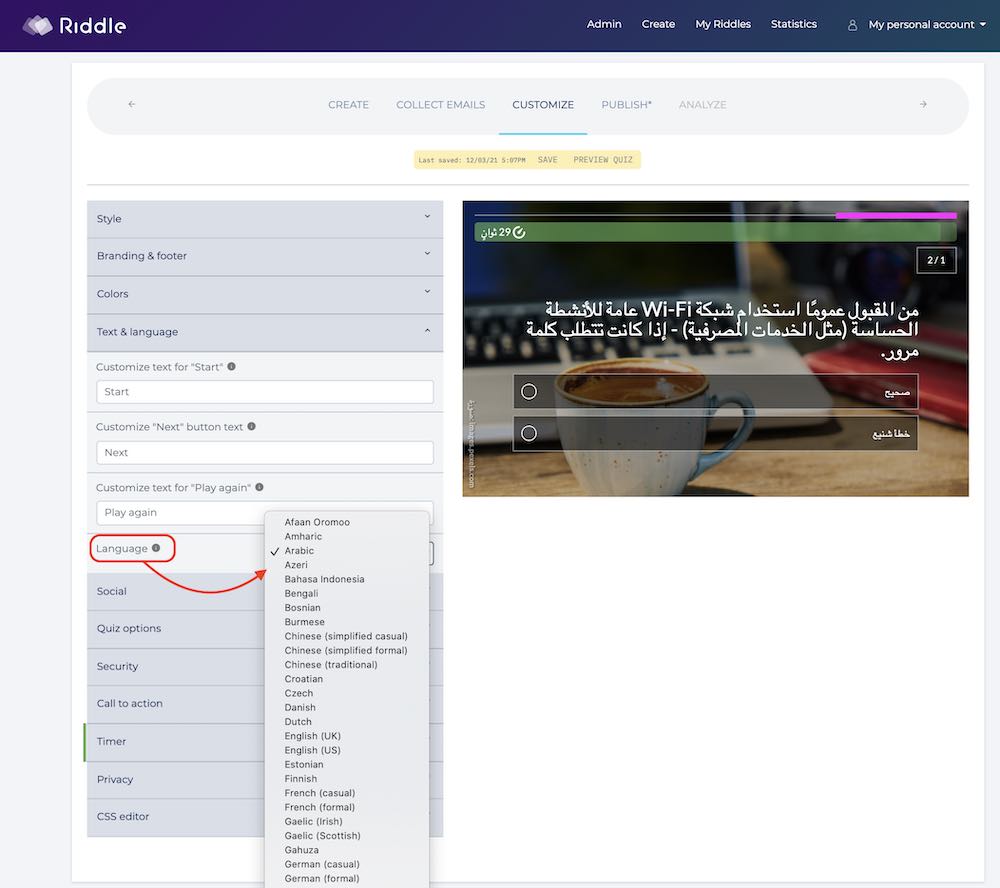 Fully GDPR-compliant – We like to think Riddle stands out here as well. We're a fully GDPR-compliant quiz maker – all data is hosted on their own servers in Germany and Luxembourg (instead of US-owned cloud storage like AWS or Google).

Heck, we even swapped out Google Analytics and Intercome for self-hosted options.

No cookies or trackers – Riddle doesn't ever track, collect, or sell information from your quizzes. We don't even add trackers or cookies to collect personal information.

Our passion for privacy even inspired us to self-host the Google Fonts we use – so Google can't add their tracking for your quiz takers.
Video: comparing alternatives to TryInteract
We totally get it. Sometimes it's just easier (and more effective) to watch a walkthrough of different software tools.
Our co-founder Mike put both online quiz maker tools through their paces – to help folks looking at alternatives to Interact Quiz Maker.
Should you consider other TryInteract alternatives besides Riddle?
Absolutely – there are a number of good quiz creator tools out there.
Your use case is unique – just like your business. And every quiz maker focuses differently around each aspect of the quiz marketing equation – from integrations to new quiz types and customization options.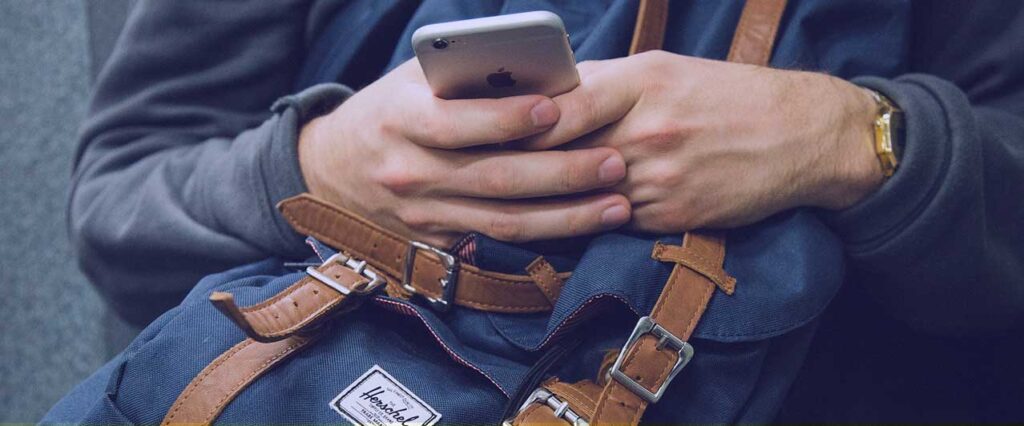 TryInteract emphasizes data connectivity over new quiz types and features. We've gone all-in on the market's largest selection of quiz, poll, and survey content types (15!).
In addition, we make it simple to fully personalize your quiz, including adding custom fonts and CSS, as well as search and add videos, audio, GIFs, and images.
However, while Riddle has a good number of native integrations (such as ActiveCampaign, MailChimp, AWeber, and Google Sheets), we don't have as many as some other quiz creators.
(YET. We should also mention that Riddle 2.0 is on the way, with a far broader variety of data integrations.)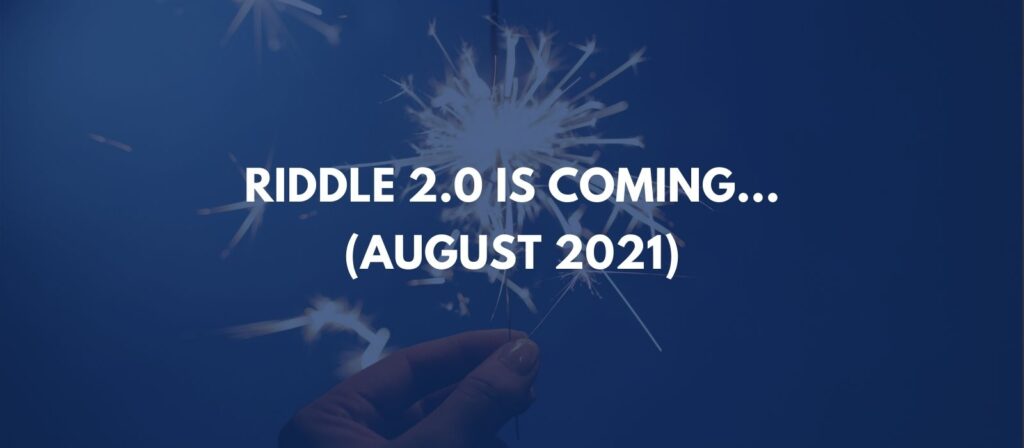 Any questions?
We hope you found this comparison helpful. But please just ask away if you have any questions about Riddle or other alternatives to TryInteract / Interact Quiz Maker.
Riddle is a great tool – but it's not right for everyone's particular needs.
We're always happy to steer folks to other quiz software options as well.
(And you won't have to wait long for a response. We answer customer questions in under two minutes – how's that for fast?)