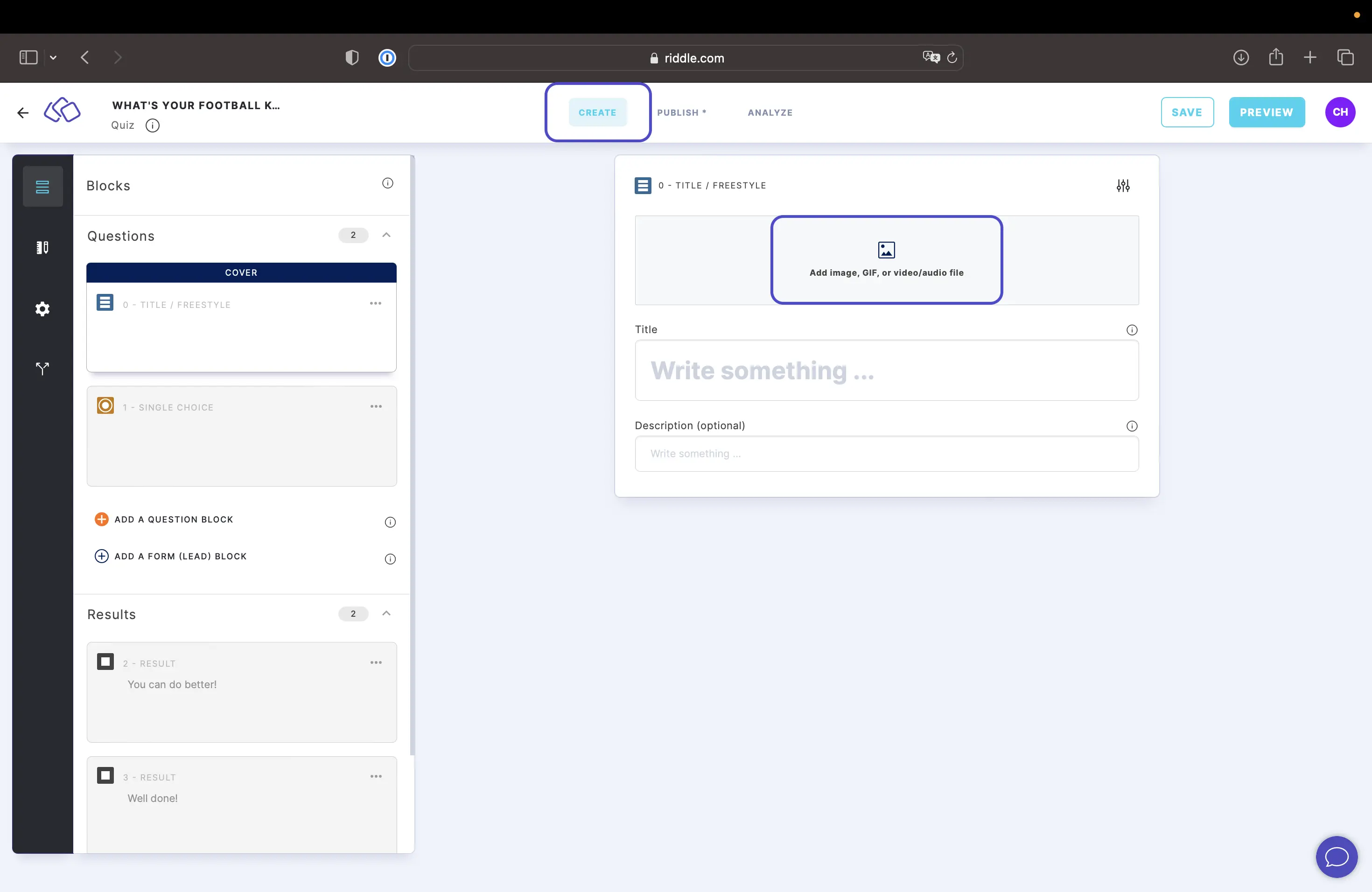 Under CREATE, click on Add image, GIF, or video/audio file.
Click on upload if you want to use a picture from your own computer. You can then drag / drop or click on the arrow field to choose a picture.
Click on Google Search or Pexels if you if you want to search for a picture from an external picture library. Make sure you don't forget to attribute the picture if it's from Google. To search for something, click in the Search box and type in a phrase.
For GIFs or icons, click on Giphy or Icons.
Once you have found your picture, click on it and it will be inserted into the Riddle.
Done.