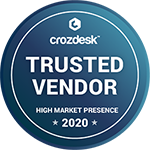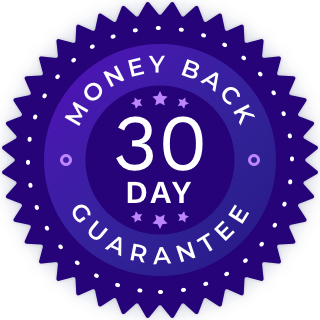 Un número ilimitado de pistas, concursos y pruebas. ¡Todos los planes (Descubre más)
20% de descuento para organizaciones sin fines de lucro y educadores - ¡pregúntenos!
conforme a la GDPR y accesible quiz maker
Básico
Creación ilimitada de pruebas, personalización y recopilación de correos electrónicos con la marca Riddle. Compilación y almacenamiento ilimitados de clientes potenciales: envíelos a MailChimp, AWeber y muchas otras herramientas de CRM.
$ 39 por mes
$ 29 por mes
Ver todas las características del cuestionario
Pro
Todas las características de la versión BÁSICA más 100 % de marca blanca. Añada sus logos y redirija a sus clientes potenciales en función de los resultados de la prueba con nuestros botones de llamada a la acción o páginas de destino personalizadas.
$ 69 por mes
$ 49 por mes
Ver todas las características del cuestionario
Equipo
Todas las opciones de la versión PRO, más total libertad creativa. Añada fuentes personalizadas, use nuestro editor CSS y más. Cree y colabore en equipo, luego monetice sus pruebas con banners o anuncios en forma de vídeo.
$ 299 por mes
$ 199 por mes
Ver todas las características del cuestionario
| Comparar características | Básico | Pro | Equipo |
| --- | --- | --- | --- |
| Crea tests e interacciones ilimitados | | | |
| Fácil de añadir a tu sitio web | | | |
| Totalmente adaptable: se ve genial en cualquier dispositivo | | | |
| Recibe correos electrónicos y respuestas de tests ilimitados | | | |
| Envía clientes potenciales a cualquier herramienta de correos de marketing. | | | |
| Recibe alertas de correo electrónico para nuevas pistas | | | |
| Creador de tests de conformidad con la RGPD | | | |
| Pague con tarjeta de crédito, PayPal, débito directo | | | |
| Agregar videos de YouTube | | | |
| Disponible sin ninguna marca | | | |
| Agregar videos de Vimeo | | | |
| Envíe los resultados del cuestionario por correo electrónico | | | |
| Subir las preguntas por hoja de cálculo | | | |
| Añadir botones de "llamada a la acción" | | | |
| Páginas de destino de resultados de tests personalizadas | | | |
| Editor CSS y fuentes personalizadas | | | |
| Editor CSS y fuentes personalizadas | | | |
| Funciones para equipos y plantillas guardadas | | | |
| Inserte sus propios anuncios de vídeo o banners | | | |
| Licencia individual - sitios que usted posee/utiliza | | | |
| Licencia múltiple: incruste en los sitios de sus clientes | | | |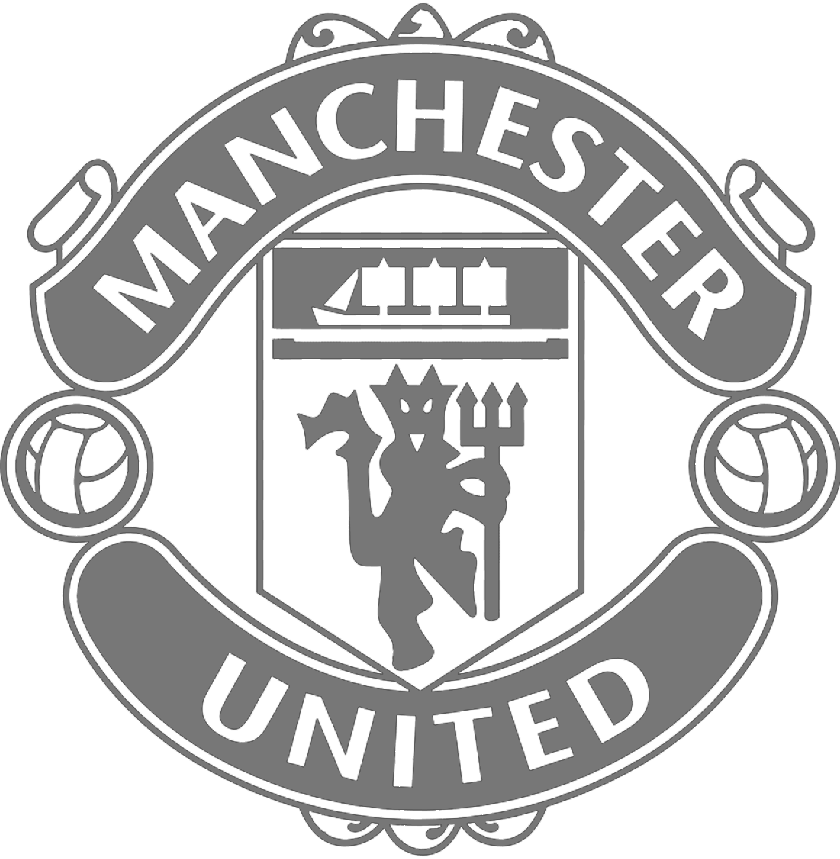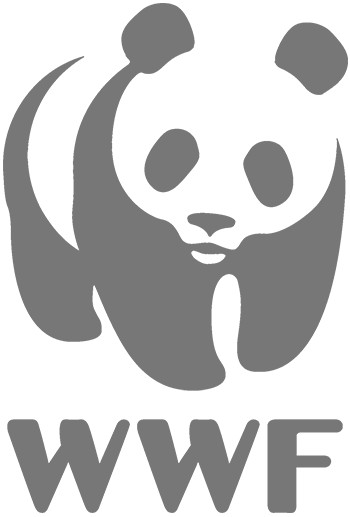 Riddle ayuda a nuestro equipo interactivo para niños a crear rápidamente contenido atractivo que brinda datos interesantes sobre nuestro público.
Preguntas frecuentes
Welcome to Riddle! Watch our quick five minute video introduction to our online quiz maker – from our co-founder Mike.
You'll learn how to:
And best of all? No coding required.
9 top tricks to becoming a quiz master
Creating a quiz is easy – but there are some tips and tricks that will help your quiz stand out.
Watch our co-founder Mike as he shares the nine top secrets that makes quizzes succeed. You'll learn how to craft a killer title, choose the right number of questions, and write quiz results that get shared.
All of these tips will boost how many people start your quiz, fill in the lead form, and then share the results with their friends on Facebook, Twitter, and other platforms.
23 of our favorite quizzes – live examples
Want to see how our global partners like the BBC, Red Bull, and CNN use Riddle's quiz maker?
Check out these 23 live example quizzes – learn from these quiz masters and apply these best practices when you create your own quiz!
Additional quiz maker resources
If you're wanting to dive deep into quiz marketing after our video introduction, we recommend you check out our free e-book "Quizmaster".
You can download your free copy here – it's full of our in-depth best practices behind building your next personality test, quiz, or other interactive content.
Our cofounders Mike and Boris have over 20 years of combined quiz marketing experience – and wrote this to help new quiz marketers get up and running.
Do you have any questions about our video introduction?
If you have any questions, just ask us on support chat – we're big customer service geeks, and race each other to answer first.
(Don't believe us? We're averaging 1 minute 47 seconds response time – we like being fast!)
You can also check out our 'Start here' section in our help center – 4 easy steps to create a quiz, add a form to collect emails, then publish on your site.
Absolutely – Riddle's online quiz creator is super WordPress-friendly.
You can use our plug-in here – no coding required:
Or you can paste our embed code on your WordPress.org site:
Make an online quiz on Riddle
Copy & paste your quiz embed code into the text editor.

(The plug-in is really just a short cut – so you can paste in the short code for your Riddle.)
You can accomplish the same functionality using our standard embed codes though, following these steps:

On the publish screen in Riddle, copy the standard embed code.
In WordPress, switch from the visual to the text editor and paste the code where you want to see the riddle.
That will put your riddle into the post or page.
Here's a handy video overview showing how to get started with our quiz maker plug-in:
One note: This is designed for folks using a self-hosted WordPress.org site.
Are you using a free WordPress.com account? Alas, WordPress.com won't allow any iFrames (like Riddle's quizzes) to be embedded on your site.
Great question – while our BASIC and PRO plans are single user, our multi-user TEAM plan was designed so multiple people could collaborate and create quizzes together.
Teams – video overview
Key features: Multi-user Team plan
Add unlimited numbers of teams – by client or by department – 'editorial', 'marketing', etc. Your team includes 10 free users – and each additional user is $19 a month.
Individual log-ins – everyone gets their own log-in, and can collaborate and create quizzes together.
Different access levels – control editing and publishing with three levels of permissions – admins, editors, and authors. Everyone can create, but only approved people can actually publish content.
Team style templates – keep branding consistent. Save your own combinations of your custom fonts, CSS, and other styling. Apply with just a click – saving time and keeping your quizzes brand-consistent.
Is there a limit to the number of teams?
Nope – create away. 🙂
We've seen people set up teams by function – editorial, marketing, etc.
Our multi-user Teams feature is great for agencies working with clients – you can set up a completely separate team workspace for each client. Your internal team can view all teams – but each client will be limited to their own workspace.
Invite the right people to each project – and let their creativity run wild.
How many people can I invite?
Our standard Team license includes 10 team users. For extra licenses, it's $19 a month for each additional seat.
How to add a new team to your account?
Simply click on the top right menu
Then 'teams'
Name your team, then invite your colleagues (you can see the details about the admin/editor/author access levels here)
*****
Video transcript
(We're a fully accessible quiz maker – so we like to add these video transcripts to our blog, to help folks who are using screen readers and the like.)
Hi there, my name's Mike and I'm one of the co-founders over here at Riddle.
Thank you very much for taking a look at Riddle quiz maker. I'm going to give you a quick overview of our team and our multi-user features.
If you have a large organization or if you're working as an agency across a number of different clients, you can have different teams set up for each workspace or each department.
Just pop over here into our team's section and you can create a team and each team. Now this is just my demo team, but it could be marketing or sales or client.
Once you create a team and then you'll invite members by email and each member can have a different level of access. And again, this is really good for different responsibilities.
Administrators are super users. They can set templates, invite people, things like that.
Editors can use the teams and create unlimited content, but they can't change the structure.
And then authors are great for clients. Authors can create or edit content, but they can never push publish or push changes live; they'll need to get an editor or an admin to take a look at it.
And then the other cool thing about our team feature is that you have a team style template.
I'm going to quickly create a quiz here, but when you are a team administrator, you can pop over to our team styles and you can set and save each template. This is brand A, and then every time you make a change, maybe you'll change the footer to obviously hide Riddle and maybe I'll change the color to this lovely pink. And then, click save this and this is all saved going forward.
Once you have gone through all of these changes, maybe you've gone down to our custom fonts.
And maybe you upload your own font, or want the font to be a Google Font, and maybe you want to change some success as well, once you are all set, you just click save and this is forever usable going forward.
So those are our custom team styles, templates and our team features.
Any questions about that? If you want a quick walkthrough or need additional information, just use our support chat down here and you'll find that myself, my co-founder, Boris, our entire team actually race each other to respond.
There's a monthly beer competition involved for the person who answers the most tickets. So we like helping.
So any questions? Just let us know. Thanks again. And Happy Riddling.
Right – so the best way to get people to see your Riddles is to embed them on your site then share them.
But you can also just share the URL with your audience directly – via email or however… you can get this in the 'Publish' step: www.riddle.com/showcase/######/quiz (the name and numbers will change slightly based on your specific quiz).
But we highly recommend your quiz embedding on your site… That way, however it is discovered and shared (User A posts on FB, User B sees and shares on Pinterest, and so on) – all of the viral traffic keeps coming back to your site. Otherwise, by posting the riddle.com URL, everyone comes back to us.
Here's an overview of five options how to share your Riddle quiz:
https://www.riddle.com/blog/embed-online-quizzes-site/
Hope that helps but just let us know if we can assist further.
Absolutely – we offer a moneyback guarantee. Try our quiz maker risk-free for up to 30 days.
Our free 14 day trial is full featured:
All quiz maker features
All lead generation options
No caps or limits on quizzes, quiz takers, or leads
If you do decide to upgrade, you then have another month to decide if Riddle is what you're looking for.
Any questions? Get answers in two minutes flat.
And we're here to help! Our entire team races each other on customer support, from our CEO Boris on down.
Average response time? Under two minutes – boom!
We're pretty confident in our quiz maker – used by folks like the BBC, CNN, and Shopify.
How to use our moneyback guarantee
And hey – no worries at all.
If Riddle does not completely meet your needs, just drop us a note via support chat or at hello@riddle.com.
We stand by our moneyback guarantee, and will happily refund your money straightaway – no questions asked.
Our 14 day trial period gives you full access to every Riddle feature.
We don't believe in limiting what (and how) you use our quiz maker tools.
Nope – you'll have full access, so you can decide which features would best suit your needs. (Check out this handy guide about choosing the right plan for your requirements.)
After the trial, any quizzes that you have created and embed on your site will always stay live.
You'll just lose the ability to edit your Riddle, view stats, or download any leads.
But your content itself will always be available for your audience – we don't think it's good karma to delete quizzes post-trial.
(One note – if you use our white label features to hide our branding or add your own, this will revert on your embedded Riddles at the end of your trial period to show our lovely Riddle logo.) 🙂
Absolutely! Unlike (cough, cough) mobile phone companies, we're big believers in flexibility.
You can cancel our monthly plans at any time.
Our annual plans include a hefty discount (up to 33%) in return for you paying in advance for the year. You of course can cancel any time – but we can't give refunds on any unused months.
How can I cancel my Riddle subscription?
It's super simple:
In the top right menu, click 'account' > 'subscription'.
Click 'View payment details'.
Click the arrow next to your plan.
Then click 'cancel'.
Here are some more details:
The good news – quizzes that you created and embedded on your website will always (always!) stay live.
Yup, that's correct – no matter if you cancel your subscription, we're big believers that

your content always belongs to you

.
However, to stay a healthy business, we do need to limit the free usage of Riddle a bit.
If you decide to not subscribe, some of our premium features will disappear including:
Our Riddle logo will appear below your quiz content – and any custom logo you uploaded will not be shown.
We might show a small text box saying "Quiz Maker powered by Riddle" (or something similar) below your quiz.
If you used our CSS editor, any custom CSS you entered will be revert back to our standard look and feel.
Lead forms won't be shown – our lead collection options only work during the free trial or as an active subscriber.
Access to the stats and to the edit mode of your Riddles will be disabled.
Fear not – that may look like a long list – but the important thing is that your quiz will always be live for your audience to enjoy.
And hey – you can always renew your subscription at any time for full access.
Yes, all of our quiz maker plans renew automatically for the period you selected when you made the initial purchase.
(For example, if you bought a Pro monthly subscription, it will renew every month. If you subscribe to our annual plan, it will resubscribe you for the next year.)
If you do not wish to auto-renew, no problem at all.
Control your auto-renew settings
You cancel the renewal at any time by clicking on Account > Subscription > Select 'more' under subscription – then 'View Payment Details' > click on 'billed every month/year' and select a cancellation option.
Or you can always ask us about your cancellation or renewal options via support chat – we're lightning-fast at responding to customer questions.
At Riddle, we like keeping things nice and flexible – easy sign up with no pesky set up or admin fees, plus you cancel at any time.
This carries over to our payment options:
Credit card – Visa, Mastercard, American Express
PayPal
Direct debit – all 32 EU/EEA countries + Switzerland, UK, and (coming soon) the USA
You'll receive an invoice every month – and you can also add an extra billing contact (if you'd like them to automatically receive a copy).
Want to be invoiced?
Sure, we'd be happy to invoice you – however issuing/sending invoices involve bank fees and a lot more manual effort on our part.
​
We're a lean team and our business model is built on automatic payments via credit cards/PayPal/direct debit – so we have to add an extra cost to cover the costs.
We only do these for our annual Team plans.
We add a $100/£100/€100 cost to each payment to cover these extra steps. (Our data shows that each invoice renewal requires an average of 5.7 emails from us to various finance departments – before payment is issued.)
Our payment terms are net 30 – we'll need to add a $100/€100/£100 late charge for payments received more than 30 days after the invoice date.
For the invoice – we'd just need you to send us:
your billing address
finance contact name and email
Plus any internal PO# you'd like us to add
We'd then send you the invoice – as well as a copy directly to the finance contact. Payment is Net30.
We're pretty proud of our 'unlimited' pricing model – all of our plans (Basic, Pro, and Team) include:
Unlimited quizzes – create as many riddles as you like.
Unlimited leads – collect as many emails and quiz responses as you want.
Unlimited views – no caps on how many people take, share, and enjoy your quizzes, polls, or surveys
Seriously – the only small print is that we have a limit of 10 million (yup, that's ten million) views per month.
That's a LOT of traffic; only 0.23% of our customers ever get close.
And we know anyone can have a surprise viral hit – so the first time around, we'll just contact you and give you a heads up.
And the next time, we'd just ask you to help cover our server costs for all that traffic – at $125 for each additional group of 10 million views.
Need a custom contract, data processing agreement, or storage solution?
But no matter how generous our plans, we know that brands or publishers can have their own special requirements.
We're always happy to help – just ask us on chat (we're fast – really fast – to respond; you'll most often get our cofounders Mike or Boris).
You might need us to create a custom plan for you if you require:
Custom contract – We've been around since 2014, and our standard agreement has been used 'as is' by many of the biggest brands on the planet. We're happy to look at minor changes – but for anything major, we'll need to get our lawyers involved.
Special data storage – Riddle is a fully GDPR-compliant quiz maker. All our data is stored on our own EU-based servers (no cloud-based storage) in Germany and Luxembourg. However, if you need something unique – please talk to us about our custom data solutions.
Custom data processing agreement (DPA) – Just like our contract, our standard DPA works for almost every company. Needs to use your company's DPA or require substantial changes to ours? We'll need to get our own legal folks involved.
Custom plan pricing
We hope our standard plans will meet your needs.
Just talk to us if you need a more tailored solution – we've a proven track record of adapting to our clients' requirements.
Our custom enterprise plans start at $2,500 a month.
The back story?
We're a lean team at Riddle.
Our team is almost entirely engineers, and our business model is based around automated purchasing and billing.
This lets us stay laser-focused on adding more and more features to our quiz maker – with super-competitive pricing.
As a first step, just ask us on support chat – we look forward to chatting with you!
| Todas las características | Básico | Pro | Equipo |
| --- | --- | --- | --- |
| Creador de tests | | | |
| Creador de tests intuitivos | | | |
| 15 tipos de cuestionarios, listas, encuestas y sondeos | | | |
| Cree un número ilimitado de pruebas | | | |
| ★★★★★ servicio al cliente | | | |
| Cuestionarios con puntuación (con respuestas correctas/incorrectas) | | | |
| Pruebas de personalidad (cada resultado se basa en todas las respuestas) | | | |
| Formulario autónomo de generación de leads | | | |
| Cuatro tipos de encuestas | | | |
| Encuestas (con exportación de datos) | | | |
| Historias sociales (donde el concurso se reúne con la entrada del blog) | | | |
| Compartir en redes sociales (Facebook, Twitter, WhatsApp, LinkedIn) | | | |
| Cuestionario de lógica condicional (historia interactiva) | | | |
| Multilingüe (67 idiomas y contando!) | | | |
| Tamaño del cuestionario: elija ancho, alto o cuadrado | | | |
| Respuestas correctas únicas y múltiples | | | |
| Respuestas de texto libre | | | |
| Respuestas de la imagen | | | |
| Puntuación a medida que avanza - o al final de la prueba | | | |
| Añadir explicaciones de respuesta correcta/incorrecta | | | |
| Mensajes'correctos/incorrectos' personalizados y otros campos de texto del cuestionario | | | |
| OOrden de las preguntas aleatoriass | | | |
| Orden aleatorio de las respuestas a los cuestionarios | | | |
| Formato de texto enriquecido: incluye enlaces, listas y emojis | | | |
| Ocultar los totales de votos | | | |
| Ocultar porcentajes | | | |
| Cierre automático de los sondeos (fecha/hora de selección) | | | |
| Desenrollar cuestionarios | | | |
| Mostrar múltiples resultados de personalidad (X% para #1, Y% para #2, etc.) | | | |
| Estadísticas de las pruebas: inicio de pista, finalización, pistas pistas, recursos compartidos | | | |
| Información detallada del examen - por pregunta y resultados | | | |
| Optimizar los cuestionarios utilizando el'gráfico de compromiso'. | | | |
| Agregar imágenes, vidoes, GIFs, y más | | | |
| Sube tus propias imágenes | | | |
| Edición de imágenes en la herramienta (recorte, filtros, texto) | | | |
| Búsqueda de imágenes en Google | | | |
| Pexels - fotos de stock con clase | | | |
| Giphy - buscar/usar GIF animados | | | |
| Twitter - incrusta cualquier tweet | | | |
| Vídeos de YouTube: establecer puntos de inicio y final | | | |
| Agregar videos de Vimeo | | | |
| Archivos de sonido (MP3 y WAV) | | | |
| Sube tus propios archivos de video (MP4) | | | |
| Pruebas cronometradas | | | |
| Añada un temporizador general a su cuestionario | | | |
| Agregar temporizador para preguntas individuales | | | |
| Recopilar leads y respuestas a cuestionarios | | | |
| Recopile un número ilimitado de prospectos y respuestas de los usuarios | | | |
| Constructor de formularios de arrastrar y soltar | | | |
| Formularios facultativos u obligatorios | | | |
| Recibe alertas de correo electrónico para nuevas pistas | | | |
| Enlace a sus términos y condiciones | | | |
| Agregar casillas de verificación de inclusión voluntaria | | | |
| Descarga de cables a un archivo XLS o CSV | | | |
| MailChimp (integración nativa) | | | |
| AWeber (integración nativa) | | | |
| Conéctese a cualquier sistema de datos con la aplicación Zapier | | | |
| Conéctese a cualquier sistema de datos con nuestro webhook | | | |
| Envíe automáticamente correos electrónicos a cada uno de los encuestados | | | |
| Segmento liderado por los resultados de los cuestionarios para el seguimiento del marketing | | | |
| Múltiples tipos de campo (desplegable, botón de radio, etc.) | | | |
| Validación de datos (ej. ¿Es una dirección de correo completa?) | | | |
| ActiveCampaign (integración nativa) | | | |
| Conectarse a DropBox (próximamente) | | | |
| Enviar prospectos a Google Documents | | | |
| Botones para llamar a la acción - varían según el resultado de la prueba | | | |
| Páginas de destino personalizadas - enviar a cualquier URL (basado en los resultados de la prueba) | | | |
| Seleccione un número ilimitado de campos de formulario | | | |
| Plantillas de formulario prediseñadas | | | |
| Guarde sus formularios de clientes potenciales como plantillas | | | |
| Utilice sus propios formularios | | | |
| Mostrar vídeos o anuncios | | | |
| Personalización de pruebas | | | |
| Personalizar los colores y las fuentes de las pruebas | | | |
| Elegir estilos y temas | | | |
| Control creativo completo (botones, fuentes, fondo) | | | |
| Seleccionar patrones de fondo | | | |
| Características de accesibilidad (personas con discapacidad auditiva o visual) | | | |
| Personalizar texto social (FB, Twitter, Whatsapp, LinkedIn, Messenger) | | | |
| Soporte para Hashtag (Twitter, Facebook) | | | |
| Cambiar el texto del botón in-quiz (ej. "Reproducir de nuevo") | | | |
| Ocultar el logotipo de Riddle (100% etiqueta blanca) | | | |
| Añada su propia marca | | | |
| Añada su propio logotipo en el que pueda hacer clic | | | |
| Incluir pie de página personalizado | | | |
| Edición/formateo de texto avanzado | | | |
| Editor de CSS - control total sobre el estilo de su cuestionario | | | |
| Sauvegardez et appliquez des ensembles de polices, de couleurs et de marques pour correspondre à votre site en un seul clic. | | | |
| Usa tu propia fuente - Google, TypeKit, sube tu propia fuente | | | |
| Descargar las estadísticas del concurso (CSV) | | | |
| Informes en CSV de las estadísticas de los concursos | | | |
| Múltiples informes CSV para un fácil análisis | | | |
| Insertar en cualquier sitio | | | |
| Insertar en cualquier sitio | | | |
| Totalmente sensible - se muestra perfectamente en cualquier dispositivo | | | |
| Plug-in de Wordpress | | | |
| Compatibilidad con Google AMP | | | |
| Plug-in de Thunder / Drupal | | | |
| Personalice el ancho del embed | | | |
| Elija tres opciones de incrustación diferentes | | | |
| Incluya el texto del examen para mejorar su SEO | | | |
| Rentabilice sus pruebas | | | |
| Actualizar los anuncios en la página del concurso | | | |
| Compatibilidad con DoubleClick y otros píxeles | | | |
| Compatibilidad con píxeles de Facebook | | | |
| Google Tag Manager | | | |
| Muestre sus anuncios de banner debajo de su concurso | | | |
| Publique sus propios anuncios en vídeo | | | |
| Funciones de equipo multiusuario | | | |
| Equipos multiusuario - crear/colaborar en concursos juntos | | | |
| Equipos: roles individuales de autor, editor y administrador | | | |
| Añadir equipos ilimitados | | | |
| Cree plantillas de diseño de equipo, incluyendo CSS, fuentes y colores personalizados. | | | |
| Establecer una plantilla de diseño predeterminada para cada equipo | | | |
Nuestros equipos adoran la flexibilidad de Riddle. Creamos e implementamos rápidamente cuestionarios de marca únicos y otro contenido para las campañas personalizadas de nuestros clientes.