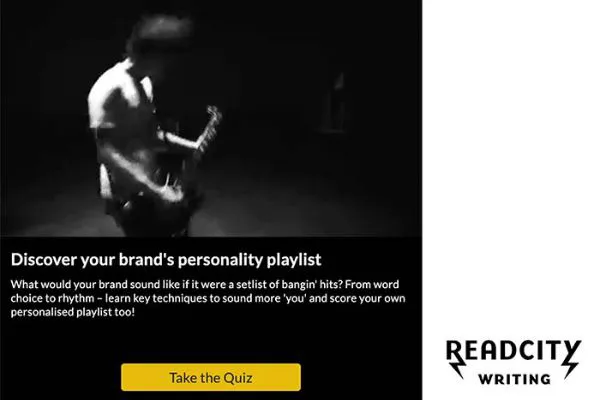 Readcity Writing created this Riddle personality quiz to help their readers learn key techniques to sound more like themselves in writing
Brilliant use of a personality test with lead generation by the clever copywriters at Readcity. Clients get a breakdown of their brand archetype, plus tips on how to apply that to their business.
This Riddle personality quiz was created by Readcity Writing because it helps them to:
– Grow their audience – personality tests and quizzes are our quiz creator's most shared content.
– Engage their visitors – on average, visitors who take a personality test stay 41% longer on your site.
– Gather more (& better!) leads online – they added a lead form to their personality test to qualify and segment each user based on their test results.