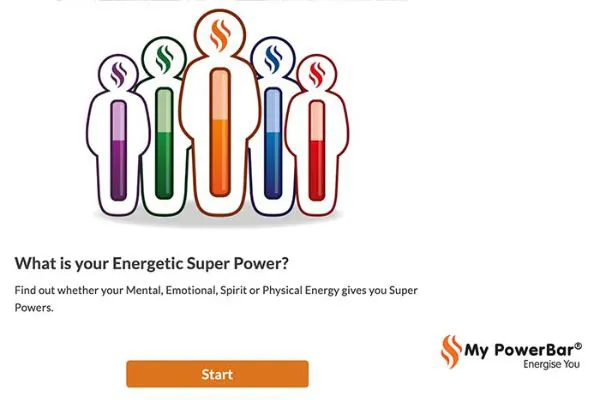 My PowerBar created this Riddle personality quiz to tell their users, what their energetic superpower is
A powerful example @ what you can create, with even Riddle's Basic plan. This quiz was created by a chartered psychologist to help people understand their personal energy habits.
This Riddle personality quiz was created by My PowerBar so that they could:
– Grow their audience – personality tests and quizzes are our quiz creator's most shared content.
– Engage their visitors – on average, visitors who take a personality test stay 41% longer on your site.
– Gather more (& better!) leads online – they added a lead form to their personality test to qualify and segment each user based on their test results.